30 November 2008
Bill's Email Wiped Out - Send Anything Again That You Want On The Web Site
Bill has lost all of his email stretching back for the past two years. Many photos and information about other photos already on the site have been last. Please forward anything for the site again.
Argyle Square Area Association Christmas Event
Saturday 6 December 2008 from 2.00 - 4.00 pm
Argyle Square in the middle of the Green. There will be a variety of stalls - bottle, baking, hot dogs, hot pancakes, raffles, lucky dips, balloons, crafts and alternative therapies. There will also be face painting and craft making for children through Homestart Caithness. The RBL Wick Pipe Band will start the event off at 2.00 pm and a local DJ will provide music throughout the afternoon. The star of the event will be Santa in his grotto! The Argyle Square Area Association would appreciate any bottles or raffles from resident who are keen to support our project.
29 November 2008
THURSO TOWN HALL REOPENS ITS DOORS TO THE PEOPLE OF CAITHNESS
Monday 1 December is a significant date in the local calendar, as it marks the reopening of the Thurso Town Hall and Carnegie Library. Magnificently restored, it now houses Caithness Horizons, an outstanding new museum and community facility for Scotland's most northerly county. The cultural flagship building, which will be opened by Margaret, Viscountess Thurso of Ulbster at 10.00am, tells the story of mankind's past and present interaction with the environment of north east Scotland.
Wick Christmas Lights Switch On - 5.00 - 6.00pm Saturday 29 November
Various stalls will be set up in the afternoon from 2.00pm so check out what is happening in the Market Square, Wick today. Between 5.00pm and 6.00pm there will be storytelling and Christmas Carols.
There will be teas and lunches at the Pipe Band Hall between 12 Noon and 4.00pm
25 November 2008
Achreamie School Reunion
The Achreamie School Reunion will take place on Saturday 30 May 2009 at the Weigh Inn, Thurso. if you would like to attend the reunion get in touch with the organisers as on as you can to help with the arrangements. Any old photos etc can be sent to the organisers and emailed to bill@caithness.org for a the gallery.
Up And Coming Ranger Events
SUNDAY 7TH DECEMBER - CHILDREN'S EVENT - "BRILLIANT BIRDS!"


Suitable for children aged 8-14 years - MEET SEADRIFT VISITOR CENTRE, 3PM Learn about garden birds & make some bird cakes to help your garden birds through the winter. Please bring food scraps such as cheese, raisins, cake & some yoghurt pots. In conjunction with Caithness Critters. PLEASE BOOK PLACE IN ADVANCE
For further information & to book, please contact Marina Swanson on 01955607758/07824351691 or
e-mail marina.swanson@highland.gov.uk Donations welcome

SUNDAY 7TH DECEMBER - "WILDLIFE BOX BUILD DAY"
SEADRIFT VISITOR CENTRE, DUNNET 10.30AM



Brush up on your DIY skills & help to provide useful habitat for local wildlife by building bat & bird boxes. All materials provided but please bring useful tools (work bench, drills etc) if you have any. A light lunch will be provided after the event for all volunteers taking part. In conjunction with the Caithness Countryside Volunteers. *ALL PLACES MUST BE BOOKED IN ADVANCE* For further information & to book, please contact Marina Swanson on 01955607758/07824351691 or e-mail marina.swanson@highland.gov.uk before Wednesday 3rd December. This event has been funded by the Highland Biodiversity Project.
24 November 2008
Dounreay Communities Fund Hands Over £1500 For Holland Trip

Dounreay Communities Fund has donated £1500 towards Caithness Junior Pipe Band and six Mina Mackay Highland Dancers attending the International Folkloristic Dance and Music Festival in Markelo, Holland in June 2009. The trip, being organised by Caithness Taste of Tartan, follows the visit of the Markelo Music and Dance Group who gave memorable performances throughout Caithness in 2004. The group of around 45 will benefit greatly from exposure at such an international event whilst representing the talent Caithness has to offer.
Grey Seal Walk At Corbigoe


A beautiful cliff top walk to view a spectacular natural arch & grey seal pups led by the Highland Ranger Service in Caithness.

The LEADER Programme in Caithness - Over £900,000 For Caithness - Your Help Wanted
The Caithness Partnership is inviting community groups and individuals in Caithness to help determine a plan for LEADER in Caithness. The Highland LEADER Programme is a £6Million European fund available for new community projects that fit with the following themes:
local development strategies, training and learning opportunities, culture and heritage, access to activities, facilities and services, land, environment and access to the countryside, tourism, renewables, social enterprise and micro business. Over £900,000 will be available to community groups in Caithness but before the money can be allocated a Plan for LEADER in Caithness must be prepared broadly outlining the priorities for spend in the county. If you live in Caithness and would like to help choose the most important areas for spend please complete this on-line questionnaire before Wednesday 26 November.
http://www.surveymonkey.com/s.aspx?sm=c_2bveB24vVvec_2fdBe38O09w_3d_3d
More information about the Highland LEADER programme and application forms can be found at www.highlandleader.org
23 November 2008
History of Caithness by J T Calder
Still some way to go to complete the History Of Caithness by J T Calder but we finally reach the Miscellaneous chapter. Apologies to Dave Taylor who submitted the items for this chapter back last year but which are only now published.
Miscellaneous
Included in this section are
EARLY NOTICE OF CAITHNESS
A SKETCH OF THE HILL OF WICK CASE.
LIVINGS OF CAITHNESS CLERGY.
COPY OF THE CHARTER OF THE ERECTION OF THE BURGH OF WICK INTO A FREE ROYAL BURGH, 1589.
CASTLES SINCLAIR AND GIRNIGOE, AND MEY.
Caithness Field Club Bulletin 2008 continued
CAT Chronicle (by Gordon MacLachlan) refers to Caithness Archaeological Trust activities
Two Winter Solstice Observations (by Geoff Leet)
Sir Patrick Sinclair of Lybster (1736 – 1820); the Army Years (by Dr George Reeves)
The Congash Symbol Stones (by Geoff Leet)
The Juniper Survey Project 2007 (by Myra Wilson and Ken Butler)
All Bulletins Index Caithness Field Club Main Index
22 November 2008
Variety Concert in Halkirk Tonight Cancelled Due To Weather
Bower Young Farmers Win Brains Of The North To Head For National Finals

A team from Bower Young Farmers have taken the top award in this years Caithness District Young Farmers Brains of the North elimination. They came out on top after the pub style quiz and head to head final. Running them a close second were a team representing Forss Young Farmers. The Bower team will now represent Caithness at the North Region qualifier in December looking to win a place in the National Finals next February. The results were as follows:-
1st Place - Bower - Karen Oliphant, Lesley Oliphant, James Barnetson, Ranald Angus
2nd place - Forss - Alan MacKay, Michael Cragg, Ashley Mackay, Iona Bamber
3rd Place -Halkirk - Duncan Pottinger, Andrew Gunn, Isobel Swanson, Sarah Jardine
Caithness Young Farmers
Sheila's Open Door - A New Group For People With Disabilities In Wick
This group was founded to encourage anyone with a disability of any sort to get together to have a chat and a cup of tea. A range of activities are available and include, table-top games, art lessons, keep fit sessions and occasional outings. Everyone with a disability is invited to have the company of others in similar circumstances for short time each week. Come along ands enjoy yourself.
Young Thurso Singers Getting Ready For "The Big Sing"


The Thurso High School Choir is seen here performing at the recent 50th Anniversary Celebrations of Thurso High School. The choir are busy practising for 'The Big Sing' where they will be joined by pupils and staff from Thurso High School. Along with other schools from around the UK, they are attempting to smash the existing 2005 Guinness World Record of 293,978 children all singing simultaneously, whilst raising funds for Marie Curie Cancer Care, CLIC Sargent and Youth Music. On Thursday 27 November at 2.45pm, they will be gathering in the school hall to join Des'ree as she performs her hit song 'You gotta be' live from The O2 arena in London with guitar/pop band The Kixx, child violinist In-Cha and classical artist Summer Watson. The event will be witnessed by model Natalie Oag, and local P.C Andy Wymer.
Celtic Supporters Club Bus Information
versus Caley Thistle (League) on 29/11/08 - 3.00pm kick-off. Bus leaving Wick Safeways @ 05:00 and Thurso Skinandis @ 05:30.
versus Villarreal (Champions League) on 10/12/08 - 7.45pm kick-off. Bus leaving Wick Safeways @ 09:00 and Thurso Skinandis @ 09:30 - Senior = £30 and Junior = £20.
Contact, Stevie King = stephen@sking30.wanadoo.co.uk - Official website - http://ebigh.com/1888
19 November 2008
Hansel & Gretel - Thurso Panto - Get Your Tickets Now

Once upon a time a very poor woodcutter lived in a tiny cottage in the forest with his two children, Hansel and Gretel. His second wife often ill-treated the children and was forever nagging the woodcutter. "Take them miles from home, so far that they can never find their way back!" So starts the fairytale of Hansel & Gretel, told this year in Pantomime by Thurso Players. The show runs at Thurso High School from Wednesday 10th to Saturday 13th of December at 7.30 pm each evening with an additional matinee performance at 2.00pm on Saturday afternoon. Directed by John Glen, a cast of experienced Thurso Players panto regulars along with a few new faces have put together a show that has all of the features that make for a traditional Pantomime.
Warning - Don't Give Out Your Bank Details - From One Of Our Advertisers
"I have recently advertised my house on the caithness.org web site. Tonight i received an email (see attached) asking for more details on the house and also banking information. This sounds similar to a scam that was being used earlier in the year to get banking info from people. I just thought I would pass this email on incase anyone else gets it sent to them just in case it is a scam."
Caithness Big Band / North Coast Jazz Band /After Hours Rhythm & Blues Band
Friday 21st November at Weigh Inn, Thurso 7.30 for 8.00pm
These 3 Bands are again joining forces in memory of the Big Band's founder Jim Marshall for another great evening of entertainment following last year's successful formula. Caithness Big Band will play the classic music of the swing era including Glenn Miller, Tommy Dorsey, Duke Ellington and Count Baisie. The highly accomplished and ever popular North Coast Jazz Band will dazzle with their toe tapping Trad Jazz set. After Hours will round off the evening with their polished renditions of 50's & 60's R&B, soul, Rock n' Roll and western swing. All this for a recession busting £5. Proceeds to Cancer Research UK, Maggie's Cancer Care Unit, Raigmore and McMillan Nurses. Tickets available from Cancer Research Shop and Newsbeat, Princes Street, Thurso
17 November 2008
Christmas Quiz - 5 December 7.30pm - Select Your Team Soon And Enter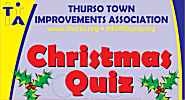 Thurso Town Improvements Association present a Christmas Quiz at the Weigh Inn. £10 entry per team with maximum number of up to 4. Points make prizes in this quiz with winning team earning £1 for every point gained with possible total of £100.
Food Demonstration Evening At Ackergill Tower
Tickets are still available for the fund raising evening "Food Demonstration Evening" in Ackergill Tower on Monday 24th November 2008. With Chef Kevin Dalgleish. Contact Julie or Tracey at Pultneytown Peoples Project on 01955 606950.Tickets cost £10.
16 November 2008
Global Xchange Volunteers Fun Day At Wick

Bangladeshi culture was on show with the Global Xchange volunteers at Wick Scout Hall on Saturday. Traditional Saris and Henna were on offer for the ladies to try out. The day helped to raise awareness of the poverty in Bangladesh. The group ran a variety of stalls to let people try out the food and play games Bangladeshi style. The volunteers are here in Caithness and are from both Bangladesh and various parts of the UK. They will head for Bangladesh in December on the second stage of their volunteering project. They will be in Chittagong working with the poor so hopefully money raised here will go some way to helping them. More on the Global Xchange volunteers in Caithness
The Loch Of Mey Monster - Exhibition


The beautiful original drawings from the Loch Of Mey Monster series of children's books can be seen in a small exhibition at Jim Bews book shop, Thurso. This set of small, simple yet lovely pictures capture the landscape of Caithness and the age and wonder of the children involved in the stories. Rebecca Winkle has a degree in fine art and a diverse range of artistic skills. Including; Equestrian and Wildlife art, animal portraits and sculpture.

Window Damaged At Balti House, Wick
Police in Wick are making enquiries into an incident that occurred about 0230hrs on Sunday 16th November 2008, where the front window of the Balti House, Bridge Street, Wick, was damaged. At this time the area was busy with late night patrons from local licensed premises, a group of whom it is believed witnessed this damage occurring. Wick Police are particularly interested in tracing two males who were seen leaving the area in a Dark coloured Hatchback car, which had been parked directly opposite the Balti house facing in a Northerly direction at the time the damage occurred and may have information regarding the incident.
Wick School Janitor Runner-Up in Employee Of The Year Highland Council Quality Awards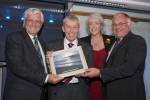 Short-listed for Employee of the Year were Robert Banks, janitor at North Primary School, Wick, and Alf Leslie, senior energy inspector with the Council's Housing and Property Service. the winner was Kate Birch, The Highland Council's Children's Services Manager for Inverness, Nairn and Badenoch and Strathspey, has been chosen at the Council's Employee of the year. She received her prize at the Council's annual Quality Awards, held at the North Highland College, Thurso, on Monday night. Lesley Riddoch the well known journalist and broadcaster was master of ceremonies to an audience of employees, councillors and sponsors of the event. Robert Bain was praised for his willingness to deal with almost anything and his attention to waste disposal and keeping the school green plus running the school football team in his spare time.
Win A Brand New Christmas Patchwork Quilt From Caithness


Local Caithness folk are raising funds for NSF Scotland a leading mental health charity.
Win this brand new beautiful patchwork quilt and help raise much needed funds for NSF (Scotland). This lovely quilt was made by one of our supporters who is a member of a quilting group. It measures 2.13m x 2.29m (7ft x 7ft 6") and will fully cover a Double bed. For every £1 you donate a ticket will be entered in our draw. So £10 gives you 10 tickets, £20 is 20 tickets and so on. Remember to say "yes" to the question "Are you donating in return for a ticket to an event/raffle/auction" when asked "Are you donating your own money. Donate online and tickets will be allocated to you and entered in the draw - just follow the instructions on the Just Giving page.
Local Roger Burt Has His Say On Prepay energy Meters At The BBC
Prepay energy meters: Your stories
Energy companies have been accused by watchdog Consumer Focus of making huge profits from some of their poorest customers. Some BBC News website readers have no option but to use prepayment meters to pay their bills, despite the higher costs.................Roger Burt, Wick, Caithness, Highland
14 November 2008
Live On Youtube - Next Weekend

Caithness Composer Shortlisted For Composer Of The Year Award - You Can Vote For Him


Young Wick composer James Ross has been nominated for "Composer of the Year" award - it would be lovely if your readers might consider voting online to support him:
http://www.handsupfortrad.co.uk/tradmusicawards/
Votes have to be in by 21st November and the award ceremony is on 6th December
Calling all Crossroads Primary school past and present pupils ......
This month is Crossroads School 40th anniversary, where we intend to start the year of with a 'div ye mind' fundraising book. Any stories, anecdotes or memories would be gratefully received from anyone who has had anything to do with the school over the years, nothing too rude please ;-)
We hope to compile a book of all your stories etc and sell them at our anniversary dance next October in the new Mey hall, a date for all of your dairies. I thought the easiest way to do this is either through caithness.org / forums, facebook, friends reunited or simply email or write the old fashioned way. I would very much appreciate it if you could spread the word to your friends and relatives who might be interested in participating in the book and attending the anniversary dance next year. All funds raised will go to the school fund. other events will be organised during the anniversary year, watch this space !! Look forward to hearing from you all. Jacqueline Mackenzie mackenzie@inkstack.fsnet.co.uk
9 November 2008
Remembrance Sunday In Caithness
Remembrance Parade At Wick





Bilbster And Stirkoke Memorial Wick Cemetery






Clyth Lybster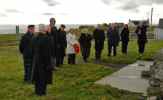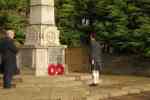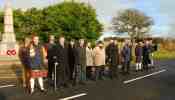 War Memorials In Caithness Wings Over Wick
The Bank Row Bombing - Wick The Hill Avenue Bombing - Wick
Latheron School About 1967 - 68

Photo sent by Janis Nicol (nee Donaldson)
Latheron Schooldays Index Caithness Schooldays Index
Latheron School Reunion July 2009 Caithness Schools Reunions Index
8 November 2008
Drive to get youngsters involved in sport intensifies - Press & Journal
Active Schools team visit Highland Football Academy
Councillor Bill Fernie, chairman of education, culture and sport committee, said: "All involved in Active Schools, teachers, co-ordinators, students and the clubs, have embraced everything that is trying to be achieved and are taking every opportunity to get involved and increase activity levels, while also bringing children from all over the area closer together."
International Power plans 10MW tidal farm on Pentland Firth - New Energy Focus
Power generator International Power Marine Development (IPMD) has today unveiled plans for a 10MW tidal stream farm in the Pentland Firth. The news came as the firm, whose parent company is listed on the London Stock Exchange and generates 33GW of electricity worldwide, announced that it has secured a connection for the project from Scottish and Southern Energy (SSE)..........
Call for cohesive plan to fulfil Salmond's renewables "vision"
Beware - Phone Call Prize Scams Still Doing The Rounds
Today we received an automated voice call with an American accent advising us we had won a Carribean Cruise and all we had to do was press 9. This may allow them to use your telephone number or simply connect you to a high tariff phone call but whatever it is be warned it may cost you a lot. Do not dial anything and hang up fast. Similar scams have been going on for years - Don't Get Caught Out - ignore them. See this article from 2004 or check hundreds of similar warning all over the web.
Wick Arion Choir - Musical Tribute To the Late Mrs Aline C. Mowat
Tonight at Assembly Rooms, Wick - Tickets £5 - Pay at the door
A well remembered choir reformed for this tribute concert this evening. All money raised will be distributed to local charities.
Wick Youth Club Ceilidh With Global Xchange Volunteers


Recently, members of the Wick Youth Club organised a Ceilidh for the 18 Global Exchange team who are staying in the north. Aged between 18 and 27 the team, who are from all over the UK and Bangladesh, are living with host families in the county whilst volunteering with the following organisations: Home Aid, Wellington Enterprises, Wick Youth Club, Pultney Town People's Project, The Ormlie Centre, Haven, Horizons, Wick Family Centre, Stepping Stones, Keiss Primary School, Pulteneytown Academy and the Highland Rangers. They have also helped out with various other community projects since August and will be here until December.
Get To Know The Global Exchange Volunteers - Help them To Help Caithness
Wick Scout Hall - Saturday 15th November 11.00am - 3.00pm
Caithness Bloggers
"The Men O' Hobbister" During the Great War - From Rain On My Window by Morris Pottinger
I wrote of the "Men o' the Bu'" as an introduction to my grandfather's wages book, which ran from 1906 to 1942, and an introduction to the men and women who kept the farms going for us with their hard labour. Later we come to the "Men o' Whitehaa" where I spent my early days, and knew most of the men. Meantime as a family we spent six years in Hobbister in Orphir before returning to Stronsay, from Nov. 1913 to Nov.1919, spanning the 1914 – 1918 Great War......
"Hello Chicago" - The Elections - From Home In the Highlands - an American Living In Caithness
4:56am Greenwich Mean Time I wake and hit the button for BBC radio, expecting to hear that the US election is still on tenterhooks. Instead I discover that I have slept through a projected victory for Obama at 10pm and a gracious concession speech by McCain, but I am just in time to hear Obama tell a jubilant crowd in Grant Park, "Hello, Chicago."
7 November 2008
Deeside defeat formidable Caithness - Deeside Piper and Herald
Report on the under 16 Rugby match played at Tillybrake, Banchory
North Highland Cultural Diary - November 2008
Adrian Clark is Area Cultural Officer, Caithness, Sutherland and East Ross. He produces a monthly newsletter for the north each month. He can be contacted on 01349 885114.
Fashion Show In Aid Of Mey Hall
Mey Hall Committee will be holding a Fashion Show in John O'Groats Knitwear Shop on Saturday 8th of November at 7pm. A light supper will be served. Tickets £5. Available from Ellen Simpson. Call 01847 851736.
6 November 2008
New design and features on Am Baile website
The Highland Council's awarding-winning bi-lingual Highland history and culture website - Am Baile - has been refreshed with a new look design, improved navigation and new features. Users can now experience enhanced navigation and additional links to new and existing features throughout the site thus making it easier to browse and enjoy the huge variety of materials and different media types on offer. A new feature on Am Baile is the 'then and now' section. Here users can view photographs and compare and contrast the way locations in the Highlands have changed over the years. Photographs of buildings, castles, churches, monuments, streets and various locations are included in this fascinating collection that show how time has, or has not, in some cases changed parts of the Highlands.
Limits to growth - From The Economist print edition
A new generation of nuclear plants requires a new generation of nuclear physicists
On November 4th the Nuclear Decommissioning Authority (NDA), the office charged with shutting down and cleaning up Britain's ancient first-generation reactors, launched a training drive, promising to create a national nuclear laboratory and promote careers in nuclear physics for youngsters. Ministers have set up a "National Skills Academy for Nuclear", which offers foundation degrees and lower-level vocational qualifications.....
Is Cumbria Changing Course On Regeneration - Should Caithness Be Taking Note?
Regeneration board to take lead from private sector - Times & Star
A NEW private sector-led board will be formed to spearhead West Cumbria's economic regeneration. West Cumbria Vision will replace the West Cumbria Leadership Group, which has been in charge of delivering Britain's Energy Coast Masterplan. The masterplan could create 160,000 jobs and pump £800 million into the county. The new board will oversee the development of offshore wind farms, a new £100 million district hospital, transformation of the Port of Workington and Harrington marina, and expansion of the University of Cumbria in West Cumbria. Plans could also include a £30 million spend on the A66 as part of a £300 million investment into long-term road improvements, which would also include the A595. A £50 million investment in cultural, sports and leisure facilities has also been mooted...........
Travelodge Offer Rooms at £9 Per night in next 50 Minutes or so as at 8.10pm
Limited numbers so be quick if you want to book one
Call to tackle lack of dentists - Press Association
Health secretary Nicola Sturgeon has faced calls to tackle the plight of thousands of Scots without an NHS dentist. Orkney, Grampian and Caithness were among the hotspots identified by MSPs in Parliament during Question Time. Ms Sturgeon admitted the number of people registered in some areas was "unacceptably low".
Get To Know The Global Exchange Volunteers - Help them To Help Caithness
Wick Scout Hall - Saturday 15th November 11.00am - 3.00pm

There are currently 18 young people in the Caithness Community – half from the UK, half from Bangladesh on a program called Global Xchange. Global Xchange organised by VSO and the British Council is a 6 month project which aims to create active global citizens who promote cross-cultural living in a diverse world. That's exactly what we invite you to do.
Caithness.org will be there and we want to see as many people in Caithness as possible supporting this event organised by the volunteers who are working on many projects in the county. Get along and try Traditional Dress, See Local Artists, Christmas Card Making, Henna Painting, Food Available, Raffle, Learn some Bengali, Highland Dancing. Help them to help us. A wee bit of encouragement goes along way. See you all on the 15th..........
November Issue Of Dounreay News Now Online


Articles in this month's publication include:
A word from Stuart Chalmers, NDA Site Programme Mananger (Dounreay)
PFR's electrical strip out
Apprentices help Dunnet Forest count its visitors
Dounreay's Health and Safety Week 2008
See Watten and Thrumster Schools, Credit Crunch, Apprentices at Dunnet Forest and much more.......
Climate Challenge Fund For Communities - Up To £1million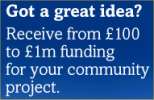 Climate change is one of the biggest challenges facing us today. There are many things we can do as individuals to reduce our impact on climate change but if we act together as communities we can do even more. The Climate Challenge Fund is here to help communities make a real difference by significantly reducing carbon emissions. There is no set grant and no minimum level of award but a £1,000,000 maximum has been set. The Fund offers grants to community organisations to help with planning, learning, communications and most importantly local action to reduce carbon emissions. Projects can involve a range of actions, from helping people to use less energy at home, to encouraging more walking and cycling and eating more locally produced food.
Change Of Date For Wick Ward Forum
The Wick Ward Forum due to take place on Tuesday 11th November has had to be changed to Tuesday 18th November. The meeting will take place in Wick High School Assembly Hall at 7.00pm.
Highland 2007 Legacy Programme - Round 1 Grant Awards Announced
Members of The Highland Council's Education Culture and Sport Committee have been advised that 53 awards, totalling £388,649, have been approved in the first round of the new Highland 2007 Legacy Programme. Given the national significance of Homecoming Scotland 2009 and the opportunities that exist for the Highlands to participate in this Scotland-wide programme, the first round of grants were prioritised in support of events or projects contributing to this national celebration. Homecoming Scotland 2009 aims to motivate people of Scottish descent, as well as those who simply love Scotland, to come home in 2009 and the Highlands will present a very special programme to attract international tourists to the area next year.
Amounts awarded to Caithness groups are -
Science 03 - Science 03 Caithness Science Festival - £5,000
Wick HarbourFest - Wick HarbourFest Homecoming 2009 - £7,000
THC/NTS - Transform - £10,000
Caithness Arts - Caithness Arts Activities 2009 - £10,000
Dunbeath Preservation Trust - Dunbeath Fishing Heritage - £17,500
Northern Nashville Caithness CMF - 2009 Festival Country & Western Music Festival - Up to £15,000
Northlands Creative Glass - Equipment Purchase - £5,000
Caithness Archaeological Trust - Conference - Glass in Art and Archaeology - £3,000
Lyth Arts Centre - A Sinclair Odyssey - £10,000
BIG FAT PROBLEM PROMPTS CAITHNESS RECYCLE APPEAL
A pre-Christmas appeal with a difference is going out to people in Caithness - recycle your cooking fats, oils and greases. The appeal has been prompted by the discovery of large amounts of illegally-dumped fat in the county's sewer system and waste water treatment works, in particular Thurso and Castletown. The solidified fat has been impairing the ability of the treatment works, potentially putting the local environment at risk of pollution. Householders and businesses in the Far North have an advantage over other Highland communities as they have an environmentally-friendly way to dispose of their waste cooking oils right on their doorstep. There are recycling banks at Wick, Thurso and Seater. The oil is collected by local firm Manson Waste Disposal who convert it into bio-diesel fuel for resale.
4 November 2008
'Junk to Funk' interior design course
For first time tenants aged between 16 - 25 who want help to furnish their homes in an artistic manner through > basic interior design. Young people will be shown how to renovate small items of furniture and household items on a very small budget, design and make canvasses to their own design, and generally learn different skills which will make their homes and gardens bright and attractive. Money is always tight for first time tenants and we want to show that homes can be jazzed up on a very basic shoestring budget through imagination and innovation. Session will be held on Thursdays from 3 - 5 pm at the Ormlie Centre, Henderson Street, Thurso and will be lead by Bettine Bain, Wick. Sessions are free and anybody who is interested in attending can either turn up or contact 01847 891789 - email ormlieca@tiscali.co.uk
3 November 2008
Stagecoach Reinstates two and half hour bus service between Caithness and Inverness


Members of Caithness Transport Forum and Stagecoach staff following a successful meeting where members heard that the 3 and a half hour service between Inverness and Caithness is to be reinstated from 8 December. Caithness Association of Community Councils Secretary Jean Lipa handed over a petition from Thurso residents requesting reinstatement of the two and a half hour bus service to Inverness to Charlie Mullen, Managing Director of Stagecoach Bluebird.
Halkirk 1953


Photo sent by Jean Forbes
More Halkirk School Photos Caithness Schooldays Photos Index
In Search Of Vikings - Post Excavation Workshop - All Welcome


Starts: 10:00 Ends: 16:00 Sunday 9 November At Castlehill Centre
Following this summer's successful archaeological training project, in conjunction with AOC archaeology, Castletown Heritage can now confirm details of the first post excavation workshop which will be led by Dr Andy Heald. A light lunch will be provided. A warm welcome back to all those who took part in the summer activities and also to any new budding archaeologists who may like to attend. A second two-day workshop is planned for the weekend of the 5-6th December. Location: Castlehill Heritage Centre Archaeology In Caithness
2 November 2008
Inverness Airport Secures Direct Link to Germany
Inverness Airport will offer direct access to mainland Europe in 2009 with a new air link to Germany operated by Lufthansa. German flag carrier Lufthansa will operate flights between the Highland capital and Düsseldorf International Airport on Saturdays during the peak tourism season in June, July, August and September next year. Highlands and Islands Airports Limited (HIAL) welcomed the successful outcome of its route development discussions with the airline which is expected to bring a major boost to inbound tourism for the Highlands and Inner Moray Firth. Germany is Scotland's second largest international market for inbound tourism after the USA, accounting for 278,000 trips in 2006 and visitor spend of £123 million. Research has shown that German visitors tend to come to Scotland in the summer months and stay on average for two weeks. The Düsseldorf service will operate on Saturdays from 20 June until 12 September 2009, one rotation per week, with Canadair Regional Jet 700 aircraft operated by Lufthansa Cityline with a 1hr 55min flight time.
Child Protection Training
GROUPS working with young people can benefit from child protection training being provided in Wick and Thurso in early December. Sessions will take place on Thursday, December 4, in Wick Assembly Rooms (6.30pm to 9pm), and on Friday, December 5, in Thurso Youth Club (10 am to 12.30pm).
This training is delivered free and is open to any groups that work with young people, such as playgroups, youth clubs or sporting organisations. To book a place, contact Yvonne at Caithness Voluntary Group.
Major Funders On Hand To Meet Local Groups
COMMUNITY groups have a chance to come and meet funders from two major organisations, BBC Children in Need and Community Energy Scotland, at an event in Wick. It is taking place in the youth club on Thursday, November 6, from 10am to 2pm. There is no charge to groups wishing to be represented, and refreshments and lunch will be provided. Last year's Children in Need appeal raised over £37 million for projects to help disadvantaged children across the UK. There is a new application process and this will be explained.
Latheron School 1964


Picture sent by Ruth Johnson in connection with Latheron School Reunion - July 2009
Hold Your Event In Staxigoe and Papigoe Hall
Staxigoe & Papigoe Public Hall committee held its Annual Children's Halloween Event this year by holding a Themed disco with entertainment provided by the new disco system the hall has just purchased. Around 60 children from the surrounding area attended. The Hall can be hired for various events by contacting Sybil on 01955 605417, a bouncy castle, disco / PA system are available for hire within the Hall.