31 December 2008
Wick Hogmanay Web Cam - Camera Goes Live By 5.30pm


the web cam this year is compliments of Paul Broadwith of Blue Ivy
Entertainment from Thrumster brothers Andrew and Craig Harvey. Balloons will be released once again and food will be the traditional fare of black bun and shortbread from local bakers MacDonalds. Tea and coffee will be available from Santa's Grotto. A huge snowball waltz this year will see dancers pick partners from the crowd and it is hoped enough folk will join in to create yet another huge strip the Willow dance after that. The evening kicks off at 10.30pm.
Thurso Street Party Starts At 9.30pm


Lots of Street Parties Around Scotland
There are many parties and celebrations tonight in Scotland. Here ar links to a few to look at what is happening around the country - Aberdeen Glasgow City Centre Web Cams Edinburgh Web Cams
For many more web cams go to Camvista
Maes Howe Web Cam

Caithness & Sutherland Women's Aid Children's Service

Caithness & Sutherland Women's Aid— CHILDREN'S SERVICE offers a confidential support service to children and young people who are experiencing or have experienced domestic abuse. Published here is their October newsletter
Caithness & Sutherland Women's Aid Main Page
Don't Believe Everything You Read In The Newspapers
An article in the Press and Journal dated 15 November 2008 in an item about 999 calls and alleging Bill Fernie said etc and with a quote from Bill Fernie is completely wrong as the councillor in question was John Finnie and not Bill Fernie. Despite a request to print a retraction the Press and Journal have so far not done so although the journalist who wrote the item phoned to apologise for the error. Proving you need to be very careful when reading anything in papers or online.
30 December 2008
Caithness Horizons Is Open On Wednesday 31st 10.00am - 4.00pm
If you have not been inside the new Caithness Horizons based at the former Thurso Town Hall then why not pay a visit over the holiday period. The Centre is open on Wednesday 31st and then Saturday 3rd January and Sunday 4th January. There is plenty to see.
Highland Hunting Lodge In Sutherland Set For Extensive Upgrade

A Victorian hunting lodge in Sutherland is to get a £1.5m facelift to allow a variety of uses including use as luxury accommodation and use for corporate events, thanks to a funding package including Highlands and Islands Enterprise (HIE) together with the Big Lottery Fund. Community group The Assynt Foundation near Lochinver has been awarded £250,000 by HIE and £785,000 by the Big Lottery Growing Fund Community Assets towards a £1.5 million project to renovate Glencanisp Lodge. Its renovation will create five jobs directly and another two indirectly, while also securing the six jobs already created since 2005. The Assynt Foundation acquired the 44,400 acre Glencanisp and Drumrunie estates, covering an area the size of 123 Hyde Parks and including the 14 bedroom lodge at Glencanisp in 2005. More Photos
See the Assynt Foundation web site for more information and photos
28 December 2008
Boxing Day Mock Hunt At Sandside Estate




The Caithness Branch of Horse Society's Boxing Day Mock Hunt Meet at Sandside House. 29 horses and riders, young and older, turned out on a beautiful morning for a mulled wine stirrup cup, mince pies and venison sausages before riding over a prepared course over Sandside Estate. They chased Charlie Inness, the "fox" on a quad bike, who they eventually caught up with at Stable Wood in the Helshetter Strath after several miles of fast going. A lot of fun was had by all and £125 was raised for Caithness Riding for the Disabled and The British Horse Society. Sandside House
Thousands of drink driving offenders caught since 2000 - STV
The number of drink-drivers caught in the Highlands has reached 7,474 since 2000. The figures obtained under the Freedom of Information Act show that 800 individuals charged with drink driving offences were under the age of 21. The statistics also reveal that of the drivers arrested by the Northern Constabulary one in five were in Inverness. Fort William, Lerwick, Nairn, Stornoway, Thurso and Wick also had high numbers of people caught driving over the legal limit.
28 December 2008
Caithness and North Sutherland choir Singing At St John's Square Thurso

JAMIE STONE MSP RECOGNISES LOCAL PARTICIPATION IN ACTIVE GLOBAL CITIZENSHIP PROGRAMMES - Efforts of young 'Local Heroes' celebrated at Scottish Parliament reception

Young people living in Caithness attended a reception at the Scottish Parliament being held in celebration of their collective commitment to working for positive change both within their community and internationally. Over 75 young people, who are currently involved in a variety of British Council Scotland initiatives which promote citizenship on a local, national and international level, joined MSPs at the reception to inform them of their work, share their experiences and celebrate their successes with their peers. Amongst those attending were 18 volunteers from the Caithness area who are taking part in Global Xchange – an international volunteering initiative, run in partnership with VSO, which has seen young Bangladeshis and their Scottish counterparts living and volunteering in Caithness over the past three months. The Big Picture
Sunday Papers
'Naturally, after trees and other dastardly forces of nature, I missed my connection'
Ewan Morrison: Scotland On Sunday - On problems with trains from Wick to Glasgow
Lib Dem wins praise for his beard – but is it a cover-up? - Times
27 December 2008
Photography Bloggers In Caithness
There are a growing number of Caithness folk with blogs. Here a re a few of the ones with an interest in photography Captiv8 (John Baikie) Martina Cross North Light Natural Scotland
If the bloggers are not enough then head over to our Forum Photography section where many people post photos. Other recent poster on their Caithness blogs are Rain on My Window and Home in the Highlands
Bags Wanted For Dunnet Forestry Logs Sale
Dunnet Forestry Trust are very short of log bags and would appreciate bags being returned for our next log sale day of 10th January, 10:00 - 13:00 hrs.
Milton Residents Annual Christmas Party

The Milton Christmas party was once again held in Staxigoe Hall
26 December 2008
Santa's Sleigh In Thurso

Thurso and District Round Table would like to thank all those who came to visit Santa on his recent tour of Thurso. Santa's Sleigh visited Mount Pleasant and Mount Vernon on 15th December; Pennyland and Ormlie on 17th December; Town Centre Precinct on Saturday 20th December and Tesco Thurso store on Christmas Eve. All contributions collected will be distributed to local charities and good causes. Thurso Round Table are once again indebted to Mr. Charlie Angus, Calder Engineering and Tesco for helping make Santa's Sleigh Tour such a success again this year.
Festive fat swells clean-up bill - BBC
25 December 2008
Happy Christmas Everyone From Caithness.org
Christmas 2008
24 December 2008
Wick Street Party All Set To Bring In 2009 At Market Square With Music and Dancing
Since the Millennium Wick folk have turned out in force for the Hogmanay Party (31 Dec 2008 - 10.30pm) at the Market Square to enjoy entertainment from pipers, singers and bands. This year looks like living up to previous years success with entertainment from Thrumster brothers Andrew and Craig Harvey. Balloons will be released once again and food will be the traditional fare of black bun and shortbread from local bakers MacDonalds. Tea and coffee will be available from Santa's Grotto. A huge snowball waltz this year will see dancers pick partners from the crowd and it is hoped enough folk will join in to create yet another huge strip the Willow dance after that. The evening kicks off at 10.30pm.
Shaft clean-up nominated for top award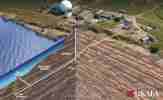 A ground-breaking project to recover nuclear waste from a shaft beneath Dounreay is in the running for a top award. The project team has already taken a top in-house award for its safety and environmental performance during a three-year operation to divert groundwater from the shaft. Now, a panel of experts has nominated it for a top UK award in the technical excellence category. The £27m shaft isolation project is one of the finalists in the 2009 Ground Engineering Awards to be announced in February. Randall Bargelt, regional director of the Nuclear Decommissioning Authority, said: "This project delivered world-class performance in terms of its technical, budget and schedule delivery. The nomination reflects great credit on all those who made this project such an outstanding success." Nuclear waste was disposed of in a 65-metre deep, water-filled shaft between 1958 and 1977.
Caithness Young Farmers Hand Over Cheques To Charity After Generation Game

Caithness District Young farmers recently held a Charity Generation Game in the Ross Institute, Halkirk. The format followed the popular TV game show, with compere George Dunnett ensuring proceedings ran smoothly. The demonstrations throughout the night were done by Amanda's Florist, Tanya Horne School of Dance and Caithness Kickers. The final punishment for the contestants was to complete a portrait of Hamish Coghill, much to the amusement of the audience. The brave participants were Tracy and Kim Anderson, Broynach, Andrew and Alwyne Campbell, West Murkle, Jackie and Duncan Macmillan, East Durran and Willie and Fiona Coghill of Halkirk. The latter were victorious overall and having won an array of stunning prizes on the conveyor belt, were also given £200 to donate to the charity of their choice. Willie and Fiona decided to split the money between Cancer research and the Caithness Riding for the Disabled. Caithness District chairman said he was pleased with how the night went and thanked the participants and the demonstrators' for making the night such a success. Pictured are Willie and Fiona Coghill presenting the cheques. Picture 1 cheque presented to Cancer Research - L/R - Liz Henderson, Willie Coghill and Elma Lindsay. Picture 2 cheque presented to RDA - L/R - Morag Miller, Fiona Coghill and Christie Cameron.
North Light On Flickr For Lots of Views Of Caithness and Sutherland
A Whole Section On Sutherland
Senior Pupil From Wick Becomes New Highland Youth Voice Chairman



Robin Falconer from Wick (Caithness HYV rep) is the new Chair of Highland Youth Voice and Lewis Munro from Plockton (Skye and Lochalsh HYV rep) is the new Vice Chair. Highland Youth Voice is supported by Highland Council and is a youth parliament for the Highlands. It is an elected body of 100 members. 70 members are directly elected from schools and the remaining 32 are elected through Youth Forums in the Highlands. Each area then elects 2 members to join the Xec Committee.
Highland Youth Voice Web Site
Council moves to take over building which was a danger - Press & Journal
Moves have started to transform a derelict eyesore building in the centre of Thurso. Highland Council is to press ahead with the compulsory purchase of the privately owned B-listed property at the corner of Princes Street and Sir Johns Square. The council is seeking to offer minimum compensation terms to the owner, claiming he has allowed the building to fall into disrepair. The council has had talks with Highland Buildings Preservation Trust, which has expressed an interest in restoring the premises, last used as a dwelling and shop. A council spokesman said yesterday: "It would not be the council's intention to retain the building should its bid for compulsory compensation be successful.
Council High Life scheme aims to be top of the list of Highland New Year resolutions
Organisers of a local authority leisure access scheme in the Highlands hope to attract a record number of people making New Year resolutions to improve their health and fitness. High Life is The Highland Council's scheme delivering affordable access to 20 leisure facilities within the area from Fort William to Thurso and Portree to Nairn. High Life helps members become more active, more often, at more venues with more value. Making a New Year's resolution to get fit and stay healthy need not be expensive as all-inclusive High Life membership fees have recently fallen. With the reduction in VAT, fees have dropped from £21 per month for a family to £20.55, and for an individual from £15 to £14.68 per month. For households on Income Support, Pension Guarantee Credit, Job Seekers Allowance (income based), or individuals on Disability Living Allowance or Attendance Allowance budget access to all facilities is just 50p per activity.
Caithness to attract fusion energy facility - STV
Caithness in Sutherland is being proposed as the base for research into fusion energy. The scheme has the potential to create a complex employing hundreds of people. Public agencies are making efforts to attract the project to Caithness to offset the Dounreay rundown. They believe that it will provide jobs for the scientists and engineers who are due to be made redundant as the power station is closed. The new fusion plant is part of a £1 billion international venture to harness cheap supplies of eco-friendly energy.
HIGHLAND COUNCIL RESPONSE TO THE ECONOMIC DOWNTURN
Highland Councillors accepted the recommendations for the credit crunch at their meeting on 18th December 2008.
23 December 2008
It's the final countdown for Woolies' employees - Press & Journal
Wick & Thurso Close On Monday 29th December
The shelves in the Caithness Woolies stores are emptying fast now and even the shelving is up for sale at knock down prices.
Highland Council Service Arrangements For the Holiday Period
Service Points and administrative offices will close at 4 pm on Wednesday 24 December and re-open at 9 am on Monday 5 January, 2009.
Refuse and Recycling Collections Christmas 2008
UPDATE 8.50pm- Cat's Owners Have Been In Touch and "Poppy " will soon be home again
Have You Lost a Tortoiseshell Kitten - Not Yet Fully Grown
A well grown kitten in very good condition is hanging around March Road, Wick and is obviously lost. Contact 01955 604648. Kitten still here at 6.00pm but may wander off again.
Stamp Prices To Rise By 3p As Post Faces Stiff Email Competition
The cost of posting first and second class letters is to increase by 3p to 39p and 30p from April, the Royal Mail announced. The stamp price rises follow increases last April, when first class stamps rose by 2p to the current 36p and second class by 3p to the present 27p. Business customers will see average price increases of 4.2%, although there will be smaller rises for firms using franking machines and pre-paid accounts.
22 December 2008
Thurso Street Party For Hogmanay All Set To Go To Welcome 2009


Thurso is all set for another big street party this Hogmanay. Starting at 9.30am the music and dancing will go on right through "The Bells" to bring in the New Year and on until 1.00am. the past few years since the Millennium there has been a resurgence of street parties to bring in the New Year around Scotland. Wick will also see its street party in the Market Square with Pipe Band and other music of both the Scottish and more up to date variety from local bands.. Thurso this year features "Whisky" and the Lone Piper with Bob Johnson doing his bit as MC.
21 December 2008
Caithness Snooker League Well Under Way

The Caithness County Snooker League kicked off two weeks ago with 10 contesting for the title. John McKie will hope to do one better this year and go on to win the title. Derek Johnston last season's winner and Mark Mackay two times winner will be strong contenders for the league.from left to right - Scott Shearer, John McKie, Derek Johnston, David McGillivary, William Mackay, Alan Gibson and Scott Swanson missing Mark Mackay, Alex Donald and Shane Ross.
Christmas Party At Murkle Mother & Toddler Group

Santa found time to drop in on the Murkle Mother and Toddler Christmas Party. The BIG PIC is HERE
Christmas 2008 If you have Christmas photos of your group and would like to add them just email them to bill@caithness.org
Council Offers Home Improvement Grants
The credit crunch may be biting but The Highland Council has cash grants available to assist with home improvements, adaptations and repairs. Home improvement and repair grants are available to help people living in owner-occupied or privately-rented housing to meet the costs of having their homes improved, repaired or adapted. Most grants are at the discretion of the Council and almost all are means-tested. A small number of grants are, under certain conditions, mandatory and the Council is obliged to approve these. Discretionary improvement grants can be awarded for improvements to existing houses to bring them up to the tolerable standard, e.g. by installing bathroom facilities, dealing with structural instability, or eradication of severe dampness. They may also be available to make houses suitable for occupants with disabilities, e.g. level access showers, ramps, stair lifts or purpose built extensions to accommodate a ground floor bedroom or bathroom.
Good Start For Rural Kerbside Recycling Collections In Caithness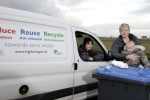 Over 10 tonnes of waste has been diverted from landfill in the first week of the rural recycling collections in Caithness with 60% of residents putting out their bins for collection. Chairman of TEC Services, Councillor John Laing said: "I would like to thank the public for their high level of commitment to making the new service such a success. Already in the first week over 10 tons of material has been diverted from landfill and will instead be used to make products, thus saving both resources and energy used in converting them. This is all good news for the environment."
Caithness Celtic Supporters' Club Bus availability, for the next game
The next bus is:- versus Dundee United (League) on 03/01/09 - 3.00pm kick-off. Bus leaving Wick Safeways @ 05:00 and Thurso Skinandis @ 05:30. Senior = £30 and Junior = £20.
Contact, Stevie King = stephen@sking30.wanadoo.co.uk Official website - http://ebigh.com/1888
A Search For A 'Monster' Writer! - Winners Of the Competition Announced


The competition to find the best 'Monster' story writer from pupils attending primary schools across the North of Scotland has been completed. The competition was launched at the beginning of the year by Graham Winkle the author of 'The Loch Of Mey Monster' and involved entries from Caithness to Aberdeenshire. "Finding the winning entries from hundreds of wonderful stories was no easy task, the standard was very high." Graham Winkle.

Sunday Papers
Sir Paul McCartney's long winding road to his ancestors - Scotsman
Yes there is Wick connection in this story......
20 December 2008
Halkirk Young Farmers Raise Cash For Highland Hospice


Eight Halkirk Young Farmers decided all they wanted for Christamas was smooth legs. The lads decided to do their bit for charity in the process. They recently underwent a rather painful leg wax at the North Highland College. The girls in the Beauty section kindly donated their time to help the cause. The sponsorship raised saw £150 donated to the Highland Hospice. Pictured are members of the Halkirk Young Farmers Club at a recent meeting presenting the money. Handing over the cheque to Johanna Geddes is Jamie Gunn, left and Duncan Pottinger, right, two of the brave participants. Also in the picture, front row, are the North Highland College students.
From The Papers
Council calls for rethink on tax office closure - Press & Journal
plea for Wick to become centre of specialist work -
Similar stories on other tax offices due to close Pontypridd, Ripon - 93 Tax Offices are to close
Add to those the many Post offices closing or to be closed
Will tax offices end up like this headline for the Post Offices now closed? - Queue here for misery: Post office closures cause Christmas chaos
Parents who want new school in Wick take fight to council HQ - Press & Journal
19 December 2008
Notice for Friends Of Dunnet Forest
If you are a "Friend of Dunnet Forest", i.e. a member, could you send your email address, with full name and address to info@dunnetforest.org to enable our database to be updated. In future any newsletters or correspondence will be sent by email wherever possible to reduce postage costs.
Dunnet Forestry Trust
15 December 2008
Scallywags Nursery Chirstmas Carol Fundraiser



Scallywags Nursery children and parents getting into the Christmas spirit by carol singing at the Castle of Mey on Saturday the 13th of December. Everyone thoroughly enjoyed themselves, and raised just over £80 for the nursery. the groups say "A huge thank to the Castle of Mey Trust for allowing us to be there and also to everyone who supported us".
New Highland Youth Gaelic Choir
The Highland Council is delighted to announce that members for its 7th Regional Music Group are now being recruited. The new Highland Youth Gaelic Choir (HYGC) will be holding auditions on 10th January 2009 and applications are now being invited from pupils currently studying at any of the areas secondary schools. The HYGC will have its first rehearsal weekend on 16th and 17th January, using the same rehearsal calendar as existing groups.
CAITHNESS & SUTHERLAND BOOST FROM 'VISION FOR THE HIGHLANDS'
Scottish Water today 15 Dec 08 revealed the progress being made in Caithness & Sutherland with its 2010 Vision for the Highlands, the £200million campaign of improvements across the region. By 2010 Scottish Water expects to have invested around £20million in Caithness & Sutherland since 2006. Drinking water supplies are being upgraded, environmental improvements are underway and long-term plans are being developed to support the future development of local communities.
14 December 2008
Argyle Square Area Association, Wick Raised Over £1300




On Saturday 6 December 2008 Argylle Square Area Association raised over £1300 which is tremendous for a small community group. The group are enormously grateful to the businesses and groups who supported them including MM Miller, G & A Barnie, Hugh Simpson Contractors, Alan Ross Engineering, Scottish Gas Network, Blythswood Care, RBL Wick Pipe Band, Wick Lifeboat, Wick Christmas Lights Committee, Overloch, MacDonalds Bakery, Caithness Sound and Light. Thanks also to Santa and his team ie Geoff Oswald and James MacCaughey; Azzy Sutherland; Ben Gunn; Anne Hart, Wick Gala Queen; and the band of
volunteers. Thanks also to the Wick community who came along on the day and fully supported our event.
Highland Youth Voice - Caithness
Elections took place for Highland Youth Voice- the Highland's Youth Parliament, last month. Approximately one-hundred young people were elected to represent their schools and local youth forums in the youth parliament.
9 December 2008
Exciting Trips Coming Soon As New Ferry Arrives In Orkney - Pentalina (A Huge Catamaran)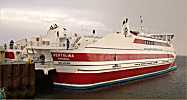 Better late than never and despite the disappointment at missing the summer season due to technical difficulties the new ferry 'Pentalina' has finally arrived in Orkney. Our forum contributors are up to the minute with photos and debate on the new ferry. Many people in Caithness are looking forward to a trip over to Orkney on the new ferry that will sail from Gills to St Margaret's Hope. The new catamaran will take over the Pentland Firth route from the MV Claymore on her arrival in Orkney. The catamaran will provide an even faster service and a greater carrying capacity reducing the crossing time between St Margaret's Hope and Gill's Bay to approximately 45 minutes. For more information and timetables etc head for the Pentland Ferries web site Looks like this will be an exciting and fast trip top Orkney arriving at the great wee village of St Margaret's Hope
New Astronomy Group For Caithness - From Gordon Mackie


As part of the celebrations for the International Year of Astronomy in 2009, myself and a few other local enthusiasts including Jim Johnson (see attached article) have set up Caithness Astronomy Group to organise and deliver a number of astronomy related events for the local public and schools.

Plans for dark sky parks in Scotland:
http://www.astronomy2009.co.uk/index.php/press-and-media
New Strip For Lybster under 9's From Kongsberg Maritime Ltd, Wick

Kongsberg Maritime Ltd, the Wick based supplier of Harsh Environment CCTV systems, were pleased to supply Lybster Under 9s with a set of new strips for the impending 2009 season. The strip was presented by Mark Hendry, the Under 9s coach and an employee of Konsberg to the secretary and under 11's coach Adreain Gill
8 December 2008
Potential Oil Funding Boost For Community Council Residents Of Latheron, Lybster and Clyth
At the recent meeting of the Latheron, Lybster and Clyth Community Council it was decided that a Public Meeting is to be held on Thursday 15th January at 7.30pm in the Bowling Club, Lybster with a view to setting up a "company limited by guarantee" so that every member of the public living within the Latheron, Lybster and Clyth Community Council area has the opportunity to become a member. The reason for the formation of this company is to oversee the disbursement of any funds accruing from the oil developments at Swiney. It is necessary that such a company be in place to deal with any potential funding received for the local community from any future revenues this development might realise. The new company will be responsible for overseeing any funds received, that they are disbursed in a proper and accountable manner and are used for the purposes for which they may be given. As yet it is not known if the well will be viable as any oil flowing from it needs to be tested over the next 9 months to determine its viability. The rig is due to be dismantled within the next weeks as drilling is now almost complete.
Sad Death Of Most Northerly Barn Owl At St John's Pool Bird Site


Julian Smith has reported on the St John's Pool Bird web site that one of the most northerly Barn Owls appears to have been killed by a car.
Caithness FM Annual Toy and Gift Appeal Receives £2000 Boost From Dounreay Site


Caithness FM Christmas Gift Appeal has received a big boost with a donation of £2000 worth of toys and gifts. UKAEA, AMEC, CH2MHill and Dounreay Employees Charity Fund have each donated £500. All the toys and gifts are donated to children and teenagers in the county by the local social work department. Jackie and Bob Johnson, Caithness FM are pictured here receiving the gifts from Simon Middlemas, UKAEA Andy Malkin, AMEC Brad Smith, CH2MHill and Marie Mackay, DECF
Christmas 2008 Index - Drop off points for your gifts are at the Caithness FM studio in Neil Gunn Drive, Thurso and Caithness Horizons at the former Town Hall in Thurso.
Wick Youth Cafe meeting on Wednesday 10th @ 7pm POSTPONED UNTIL A LATER DATE
Robin Falconer will be in touch later with all concerned
Caithness V Orkney Badminton

7 December 2008
The Caithness & Sutherland Farm Watch Scheme
NFU Scotland and the Northern Constabulary have worked together to launch a new initiative "The Caithness & Sutherland Farm Watch Scheme", and details of this scheme have already been circulated to NFU Scotland members in the area. If you have not received any information, or you are not a member of NFU Scotland, then please may I take this opportunity to introduce it to you. The scheme incorporates information being distributed to the local farming community within Caithness & Sutherland. This has been done already through information which has been sent along with NFU Scotland material to local members, and we now have the opportunity to include information via Donald S. McGregor & Partners, Veterinary Surgeons, which enables us to reach wider members of the farming community who may not already be members of NFU Scotland.
New Marina For Wick Harbour By 2009 Sailing Season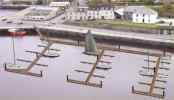 Wick, on the east coast of Caithness, received a major confidence boost this week, following news that a £576,000 funding package (loan and grant) has been secured to install a marina development in the town's harbour. The deal has required complex negotiations between the Nuclear Decommissioning Authority (NDA), and Highlands and Islands Enterprise (HIE) which is providing the vital funding conduit. The Crown Estate has provided around half the total sum to the project's applicants, Wick Harbour Authority. Photo Montage enlarged
3 December 2008
Christmas Lights Switch On At Wick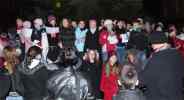 The Christmas Lights at Wick were switched on by Santa this year. Children from Wick schools sang Christmas songs to get the festive season going. The night before Thurso switched on their lights and Dunnet switches on this coming Saturday. Caithness Christmas 2008 Index
Meanwhile, On a Coast Off Scotland - Bank Technology News
2 December 2008
The History Of Caithness Comes Alive At Thurso Town Hall


On Monday 1st December 2008 Caithness Horizons reopened the magnificently restored Thurso Town Hall and Carnegie Library to the public. The new museum and community facility has not only captured the past and brought it to life through displays and interpretation, it also provides a real flavour of Caithness today to tempt visitors to find out more about this diverse county. Following the opening by Margaret, Viscountess Thurso of Ulbster, visitors had their first chance to look around the facility, which explores the archaeology and history of the area, the geology and ecology, the wildlife, flowers and fauna, our need for fuel and energy and a sustainable future. The building is also home to tourist information, temporary exhibitions and displays, educational projects, audio-visual presentation facilities and a café.
Caithness Horizons Photos



The new facility is open 7 days a week - Monday to Saturday 10.00am - 8.00pm Sunday 11.00am - 4.00pm
Caithness Horizons Web Site
Caithness FM Annual Christmas Toy Appeal
New Speed Limits At More Schools
On Monday 8 December, 2008 a new 30 mph speed limit and part-time 20 mph speed limit will become operational on roads near the Primary school at Canisbay. On the same day part-time 20 mph speed limits will be introduced at North Wick and Pennyland Primary schools and at Fortrose Academy.
From that date 56 of the 63 Caithness, Sutherland and Easter Ross schools and 75 of the 82 Ross, Skye and Lochaber schools at which 20 mph speed limits are being introduced will be in place.
Pulteneytown People's Project MAASK Raised £130 For Bangladesh Children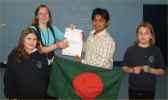 Children from Pulteneytown People's Project MAASK (Morning and After School Club) raised £130 by taking part in a sponsored silence. The money has been given to the Global Xchange volunteers who have been in Caithness during the past three months. The volunteers, from Britain and Bangladesh, have been raising money to help street children in Bangladesh during the second stage of their volunteering project which will take them to Chittagong. Tofazzal Liton, who has been on placement at PPP is pictured accepting the money from playworker, Andrea MacGregor while Natashia Sinclair (left) and Becky Kelly (right) hold the Bangladesh flag.
Caithness Celtic Supporters Club Buses
The next buses are:-
versus Villarreal (Champions League) on 10/12/08 - 7.45pm kick-off. Bus leaving Wick Safeways @ 09:00 and Thurso Skinandis @ 09:30.
versus Hearts (League) on 13/12/08 - 3.00pm kick-off. Bus leaving Wick Safeways @ 05:00 and Thurso Skinandis @ 05:30.
Senior = £30 and Junior = £20. - Contact, Stevie King = stephen@sking30.wanadoo.co.uk
Official website - http://ebigh.com/1888