STOP Thief STOP Crime

The Crimestoppers Trust is a charity. The only charity which leads to the conviction of criminals. It is not part of the Police force.
It is operated by local boards, the members of which are all unpaid volunteers. It works to bring together the Police, the Media, Local Authorities, the community and Business in the fight against crime.
Crimestoppers are ordinary citizens who do not want to see their lifestyle, their freedom from fear and their community threatened by criminal activity.
Its indisputable strength is that it offers callers with information on criminals or criminal activity the guarantee of freedom from retribution because calls are anonymous, they are not recorded and cannot be traced.
Telephone Numbers
Emergencies 999
Police Stations
Caithness & Sutherland
Wick 01955 603551
Bettyhill 01641 521222
Bonar Bridge 01863 766222
Brora 01408 621222
Castletown 01847 821222
Dornoch 01862 810222
Dunbeath 01593 731222
Golspie 01847 633222
Halkirk 01847 831222
Helmsdale 01431 821222
Lairg 01549 402219
Lochinver 01571 844222
Lybster 01593 721222
Melvich 01641 531222
Reay 01847 811222
Riconich 01971 521222
Thurso 01847 893222
Tongue 01847 611270
Full Highland Police Telephone List
Highland & Islands
Local Police Areas & News
Scottish Police Forces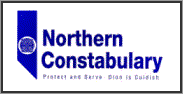 Nuclear Police
Links
Police Complaints
England & Wales
Scotland


Northern Safety Camera Partnership

Child Exploitation & Protection Centre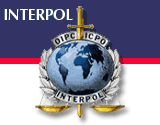 Courts
Other Courts and Court Services
More Links