27 October 2008
Thurso High School's 50th Anniversary - 1958 – 2008

This year Thurso High School marks its 50th Anniversary with a weekend of celebrations in November. At 1.30pm on Friday 7th November 2008 the school will be opening it's doors to past pupils, teachers, and indeed anyone who may have attended, or have an interest in the school's history. Visitors will be given a guided tour of the school. Please join us to see the school in 2008 as a living, thriving, forward looking community. On the evening of Saturday 8th November 2008 a Gala Dinner Dance in the school hall is planned. There will be ample opportunity provided on both occasions to reminisce and browse through memorabilia reflecting the school's varied and vital role in all aspects of local life since 1958.
26 October 2008
Latheron School Reunion - 11 July 2009
We ask all who would want to be with us on the night to write and confirm who they are and year that they started at the email address for the reunion loon@letheronwheel.freeserve.co.uk
Improve Your Halloween Photos
Get ready to take some better halloween photos this year. As they are often taken at night or in the near dark this site has a few tips.
More Articles From Caithness Field Club Bulletin 2008
A Survey of Aspens on Dunnet Head (by David Glass)
Beware of Lyme Disease (by NHS Direct)
Biodiversity and Fungi Conservation (by David Savage)
2008 Index Earlier Years Bulletins Caithness Field Club Main Index
Professional Highland Writers - Reading in Wick Library
DONALD McKINNEY, DAVID ROSS, CLIO GRAY - will talk about their work and read from their latest books
WICK LIBRARY Monday 3rd November 7pm ENTRY IS FREE & ALL ARE WELCOME
Two Sets Of Floral Arrangements from Caithness Floral Art Club - September and October
Gems With Stems - October 2008

Ada Paul from Ayr made her first visit to Caithness for the October meeting of the Caithness Floral Art Club. Six very stylish arrangements were made to illustrate her title Gems with Stems. Her enthusiasm for flower arranging was obvious as was her eye for colour and form as shown by the different textures and colour combinations she used.

Flowers and Ferlies - September 2008

Sandra Halkett from Llanbryde made six lovely contemporary floral arrangements at the September meeting of the Caithness Floral Art Club. Her definition of ferlie as a marvel, a curiosity or an unexpected chance find gave her inspiration for each design.

Caithness Farm Hits Big Prices At Record Charolais Bull Sale At Perth
Charolais bulls met a solid trade peaking at 38,000gns in Perth on Thursday 23 October, with a new UK all beef breeds average of £5,564 established for 108 lots traded. Those figures represented the highest number of bulls of any breed coming under the hammer sold during the week's autumn multi-breed sales.....Two entries went to 10,000gns. First to go was the Caithness Campbell, a 19 month old Inverlochy Resolve son and out of Cargriff Salsa purchased in a private deal as a heifer. Campbell was bred by Daniel and Margaret Campbell, who run a 45 cow herd at Occumster, Lybster and achieved their first five figure bull in more than 25 years of breeding pedigree Charolais. He was knocked down sold to J Innes and Sons, Huntley, Aberdeen
25 October 2008
Calling All Orcadians and Ex Orcadians To Fill In A Survey
If you have ever lived in Orkney they want your views HERE
Halloween Haunted House At Thurso Fire Station


Thurso fire stations haunted house on the 31st October and the 1st November from 6.30pm. Get along with the kids for some fun and scary moments.
Portrait Sessions For The Family - Local Photographer Angus Mackay Sunday Sessions Available


Would you like to get a portrait of your child or children, or get that photo of family or friends that you've talked about? If so, book a sitting with Angus at the Portland Arms Hotel, Lybster on Saturday 25th or Sunday 26th October.
Tel Angus on Mobile: 07733 094824 Landline: 01593 741373
Angus Mackay Web Site

Halloween Fancy Dress Pub Crawl In Thurso - Saturday 1st November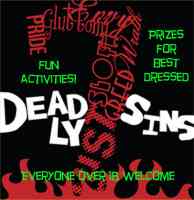 Starts In Comm Bar, Thurso At 8.00pm
The pub crawl is being organised to raise funds for the Thurso Christmas Lights. Thurso Town Improvements say - "We have based the pub crawl around the Seven Deadly Sins and are asking each bar to illustrate one of the sins. We have suggested they do this by dressing the bar and or staff appropriately, should they wish to support the event. We will be arranging some fun activities throughout the night to involve the participants and to make the night a wee bit more exciting. These games and comps will all be based around the seven deadly sins. It will be lots of fun, and good job there will be drink on offer cause some of the activities require some dutch courage! People can get together with friends and family and come as a team or individually. There will be a prize for best dressed and also a "booby" prize for the 'least imaginative' dressed. Halloween weekend is always a hit. However, recently people have been complaining that there is nothing to go out for. Hopefully arranging this will give people something to do and help us to raise the much needed money for the TTIA. It will be great to get the whole community involved, and give them a chance to give something back to the hard work that the TTIA members put in throughout the year. We hope to see you all on the 1st in your best creepy costume....remember there is a prize up for grabs"
Arion Choir Tribute Concert
The Arion Choir based in Wick was formed in 1958 and built a formidable reputation for successful singing. Now the reformed group will have announced "The Arion Choir Concert", a tribute to the late Mrs Aline C. Mowat who founded the original choir on the 8th of November at 7.30pm, Assembly rooms, Wick. Tickets on sale at Poltney News, Dempster Street, Wick, priced at £5. All monies raised to local charities.
More about Arion Choir
A Voluntary Group Shows How We Could All Benefit From Log Burning Heating
Open Day - Saturday 1st November 10.00am - 2.00pm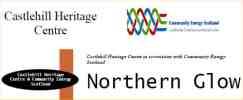 Castletown Heritage Society and Community Energy Scotland will be holding an open day demonstrating the new log boiler heating system recently installed in the Castlehill Heritage Centre. The state of the art installation burns wood from the Dunnet Forestry Trust community woodland in a modern log boiler - the heat is stored in a special tank and then used by the underfloor heating and hot water systems in the building as necessary-but come and see for yourself! Highlights include: Introduction to system. Demonstration of system. Outline of help, advice and grants available. Meet the installers and fuel suppliers. Doors open from 10am till 2pm. Complimentary lunch will be provided so booking is essential via
castletown.heritage@talk21.com or Jon.Priddy@communityenergyscotland.org.uk
Hello Caithness!
Following on from last years successful Caithness/Malawi Global Xchange programme, myself and seventeen other enthusiastic young people recently arrived in Caithness to begin a new volunteering exchange programme, which this year is between Caithness and Chittagong in Bangladesh..............The group are looking for possible projects to work on......
Caithness Bloggers
The Long Loft Again - Rain On My Window Blog by Scorrie
Catch Up With Home In the Highlands from Landgirl - An American living in Caithness
21 October 2008
INDIEPRENEUR...08-09
HIE currently has two contracts available for new, recent or forthcoming business starts in the Creative Industries. The contracts are seeking people to work on the delivery of a range of Creative Industries events, one with an emphasis on music and the other with an emphasis on screen and broadcasting. The contracts will run from Nov 2008 until the end of Nov 2009. Final value of contracts will be defined by availability of applicants.
18 October 2008
Caithness Field Club Bulletin 2008
The Caithness Field Club Bulletin for 2008 is now going on to the web site. The following items are now in place.
Caithness Field Club Summer Programme 2008
Some Highlights of Natural History in 2007 (by Mary Legg, and Ken Butler)
Field Club Activities in 2007 (by Marion Owen)
A Circular Tour of Old Wick (by Eleanor Leishman)
Caithness Plant is new to Science (by Ken Butler)
Hetty Munro's War Diaries (by Elizabeth Rintoul)
Earlier Years Bulletins Caithness Field Club Main Index
Former Wick Power Station Chimney Coming Down

A well known local landmark - The Former Wick Power Station chimney is being demolished. Built in 1928 by the then Wick Town Council it helped supply the town with electricity.
Comments In The Forum
Help RNLI and Other Rescue Organisations By Responding To A Consultation Urgently
A thread running in our forum has been brought to our attention to give it wider publicity. Currently Ofcom are running a consultation that ends on 30 October 2008. The threat to RNLI and others is contained in new charges being proposed for Radio usage under the name of "Applying spectrum pricing to the Maritime and Aeronautical sectors" This means that organisations - businesses and charities may incur hefty charges. A campaign is running to try to get either an exemption or a 100% reduction in the charges for RNLI and other charitable groups. What Can You Do? It is easy to do something and will take you only minutes online -
First - Go to the Ofcom consultation on Applying spectrum pricing to the Maritime and Aeronautical sectors and then respond specifically to Question 6 and make it clear you do not wish charges to apply to RNLI and other charitable groups involved in life-saving. That might include other groups who use Radio bands for contact during rescues.
Second sign the RNLI petition at the Downing Street web site
Third if after signing at the two sites you would like to share your thoughts then add a comment in our forum or read what others have said
Radio charges may force lifeboat stations to close - Telegraph
Remember there are legitimate reasons why the government is considering the new charges for businesses and they are asking if exemptions should be applied to charities such as RNLI. Make Sure You Tell Ofcom by Responding If you want to help RNLI and other groups avoid these charges donate a couple of minutes and sign the Downing Street Petition and add a comment to the Ofcom consultation web site. RNLI web site not shouting about this but we all should for them.......
17 October 2008
Oil Strike At Lybster Expected Any Day Now Caithness Councillors Told On Visit To Rig Site






Some of the Caithness Councillors visited the oil rig site near Lybster where Caithness Petroleum is drilling. Hopes are high that oil will be struck any day now. Exceptionally hard rock from the Devonian Period (Caithness Flagstone) had hampered drilling and drill bits at £25,000 a time were being chewed up. Despite that round the clock working had kept up the momentum and it was expected to hit the oil any day now. The site currently employs around 30 people including geologists, foremen and roustabouts and a paleontologist checking samples from the end of the drilling checking to identify the microscopic plants and animal remains fossilised in the material coming back with the MUD and help tell them when they are almost on the oil. The site is costing around £50,000 a day to operate. A second field may also be drilled for if this one comes in. It is thought to be the only land-based drilling rig in Scotland making it much cheaper to run than a sea based rig.
Pentland Firth
Off-grid data centre powered by tidal energy planned for Scotland - Guardian
Morgan Stanley scheme sidesteps major barrier to renewables – the long wait for connection to the national grid........The data centre will be located in Scotland's Pentland Firth, which separates the Orkney Islands from the Scottish mainland, and has huge potential tidal energy resources. The data centre would require about 150 megawatt hours of power, equivalent to that needed to power a city the size of Bristol........They say the first series of turbines would be operational in 2011. The project's estimated cost is between £250m-£300m...........Morgan Stanley is aiming to attract customers such as Google, who have fast growing computing capacity needs. Google would not comment specifically on discussions with Morgan Stanley, but said it is actively exploring options to power its data centres with renewable energy.
Are You Learning To Play A Brass Instrument? - Take A Look At This Web Site
This website is designed as a place to practice! You will find info about how to read music, take interactive theory quizzes and play-along with backing tracks plus much more. In the playalong section you will find sections for Trumpet, Cornet, Tenor Horn, French Horn, Trombone, Euphonium, Baritone and Tuba with backing tracks and MP3 accompaniments.
Melvich Gaelic Choir In Winning Streak At Falkirk MOD
Còisir Ghàidhlig Mhealabhaich (Melvich Galeich Choir) were in fine form picking up trophies on Thursday
The Lorn Shield and £100 (An Comunn Gàidhealach)
The Mrs Catherine C MacDonald Silver Baton to the conductor Raymond Bremner
1st in The Aline MacKenzie Memorial Trophy
Also won The John Young Memorial Baton for the conductor.
The Melvich Gaelic Choir also won The Sandy Heron Cup for the highest marks in Music in for classes A300, A305 and A306.
Also won The Evelyn Huckbody Memorial Trophy for the highest marks in Music
Well done to all members of the choir - See them in action on BBC Iplayer shortly - Thursday Show At End



Many members of the Melvich Gaelic Choir are also on the committee helping to organise the Caithness MOD 2010
Estimates now suggest that the Falkirk MOD will bring almost £2million into the Falkirk economy over the ten days it is on for. Falkirk MOD Programme Falkirk MOD 2008
Residents 'amazed' by flood of Gaels - Falkirk Herald.
Over 80% of Falkirk Herald Readers want the MOD to return Poll on Falkirk Herald web site.
Choirs and other contestants began booking beds in Thurso for 2010 last year when the announcement was made to ensure they get the most central locations. All forms of accommodation often for miles around can be booked up for competitors including choirs and their friends and relatives as well as people going to see the competitions. There is also a large fringe of events and entertainment surrounding the MOD both during the day and in the evenings and at weekends including ceilidhs and musical events. There are also literary events and a running Gaelic book sale and much much more. Estimates put visitor rates at up to 10,000 for some MODS. Accommodation not only in Thurso is likely to be booked for the Caithness 2010 MOD as the Piping competitions may take place in Wick. The event is not just a massive series of competitions (1500 children entered this years competitions not to mention the adult ones) It is also a huge social event and as it always runs in the Autumn school holidays many entrants and families treat it as second holiday. Hotels, restaurants, bars and many other businesses usually see a huge rise in trade for MOD at time of year when other visitors may be thin on the ground. The Caithness MOD 2010 committee have to raise money to help fund the event and have been fund raising since last year. Highland Council also helps fund the event as does An Comunn Gàidhealach (The Highland Association) The MOD also attracts many private companies as sponsors.
16 October 2008
Dounreay News
Cementation Plant Up And Running Again


Dounreay's cementation plant went back to work this year, following an extensive remediation programme. The plant receives highly radioactive raffinate (a liquid by-product of fuel reprocessing), and conditions it chemically, before immobilising it in drums of cement, making it passively safe for long-term storage. The whole procedure is carried out remotely inside heavily shielded cells. The plant had been shut down in September 2005 following a spillage of raffinate and cement powder in the cell. There was no release of radioactive material to the environment.
DSRL Announces A Change To The Senior Management
Michael Dunnett is to succeed Jerry Abbot as Head of Human Resources.
Countdown To Demolition For The Plutonium Criticality Laboratory
The last ventilation fan has been turned off for the final time in what was once Dounreay's dirtiest building.
Filter Idea A Crushing Success
Clever ideas are helping to improve ways of removing radioactive waste from some of Dounreay's dirtiest plants.
Largest Lab Comes Apart
Over a quarter of the laboratories in Dounreay's Fuel Cycle Area, which provided support to the whole of the site, have now been taken apart.
Dounreay.com Dounreay On Caithness.org UKAEA - The First Fifty Years Particle Clean-up
Dounreay Site Newspaper - October 2008
Main Fundraiser For 2008 For Wick Branch Of MacMillan Cancer Support
The Wick Branch of Macmillan Cancer Support are holding a Prize Bingo in the Francis Street Club, Wick on Friday 24 October 2008 at 7.30pm. There will be a bottle stall, baking stall, raffles and great bingo prizes. All proceeds go towards supporting the Macmillan Nurse, the carers and the services they provide throughout the county. If anyone wishes to donate baking or bottles please contact either Kay Oswald or June Pollard at Caithness General Hospital or Jennifer Gunn at Wick Service Point.
David Anderson Starring in 'Mobile' Touring In The North Next Week.


Dave Anderson well known for his role as the bank manger in the TV comedy series 'City Lights' delivers a show full of humour and one liners. Shows are in Latheron Village Hall, Carnegie Hall Clashmore, Ackergill Tower, Skerray Village Hall and the Ross Instite Halkirk.
This touring show is being organised by A partnership of Grey Coast Theatre and North Highland Connections. All shows start at 7.30 and tickets are £7/£5

Wreck Of Aberdeen Trawler 'Jean Stephen' - Short Film Of What Is Left In The Forum

15 October 2008
Caithness Chamber Of Commerce Reinvigorated With £150,000
The Caithness Chamber of Commerce has been reinvigorated thanks to a cash injection from Highlands and Islands Enterprise (HIE). The funding will be supporting a new Chamber which now plans to appoint a Chief Executive to lead the Chamber forward to ensure a single voice for the Caithness business community and bring individual groups together under one umbrella organisation. Following an options study, funded by the Nuclear Decommissioning Authority and HIE, which considered a range of possible options the Chamber members submitted a funding business case to HIE which has now been approved. The funding package is for £150,000 over a three year period.
14 October 2008
The Place Names Of Canisbay By John Mowat
Thanks to Hugh Ross for transcribing the text from the original published in 1931. The word doc is 27 pages so wait a few seconds for it to download. Check out some of the places with old 6 inch maps at http://geo.nls.uk/os6inch/
Philip Todd From Thurso High Wins At Royal National MOD
Philip Todd from Thurso High School won the Traditional 16 - 18 class selecting a song of his own choice.
He appeared on BBC last night and the programme can be seen again on the BBC IPlayer If you have not used the IPlayer before you may have to install some free software. The MOD highlights are on each day at 2.15pm (Previous Days programme) and 11.30pm (That Days) on BBC One (Scotland)
Falkirk MOD 2008

Caithness Partnership Bus Passenger Survey
A survey of over 300 bus users in Caithness was carried out during this summer by The Caithness Partnership in conjunction with Stagecoach and showed that Caithness people felt the service could be improved with more frequent buses and better timetabling, better access to vehicles for less physically able people and more services in the rural areas of the county.
Members of the Caithness Partnership are to have meeting on 31 October with representatives from Stagecoach at which they will outline concerns expressed by members of the public following recent changes to the timetables.
Jobs Jobs Jobs - Currently On Offer.....
Chief Executive - Caithness Chamber Of Commerce
Turbine Engineer
Bower Busy Bees Pre School Centre Manager
More Jobs
Calling Caithness Businesses - Make Sure You Know About New Contracts In The Public Sector
New Contract Advertising Portal - Public Contracts Scotland
The Scottish Government launched a new on-line contract advertising portal, Public Contracts Scotland on 1st October 2008. This free service will be available to all Scottish public sector organisations and will be used as a one-stop-shop to publish contract opportunities. The Highland Council is fully committed to the use of this website to publish contract notices. As from 1st October the Highland Council is using this website to publish future contract opportunities that require advertisement. Get your business registered to ensure you get email notifications of all new contracts your business might be interested in.
13 October 2008
We All Own Banks In Wick, Thurso And Elsewhere Now






These branches of the Royal Bank of Scotland and Bank of Scotland part of HBOS will be substantially owned by the taxpayer following today's announcements. The Government is making capital investments to RBS, and upon successful merger, HBOS and Lloyds TSB, totalling £37 billion. The plans mean taxpayers will own about 60% of RBS and 40% of the merged Lloyds TSB and HBOS.
UK banks' £37bn bail-out unveiled - BBC
UK banks seek to raise £43.6bn - Financial Times (£6.6bn from private capital)
Britain Props Up Banks as Fed Leads Funding Effort - New York Times
Questions and answers about new bank rescue efforts - Miami Herald
Robert Peston's BLOG - the man who has been first with the banking crisis news on the BBC
Photos - RBS Wick, BOS Wick, BOS Thurso, RBS Thurso
Halkirk Young Farmers Presented Alex Salmond With A Mey Selections Hamper

Isobel Swanson and Hamish Coghill from Halkirk Young Farmers presented a Mey Selections hamper to First Minister Alex Salmond at the recent Caithness conference held in Thurso.
Celtic Supporters Club - Bus Information
The next buses are:-
versus Hibs (League) on 25/10/08 - 3.00pm kick-off. Bus leaving Wick Safeways @ 05:00 and Thurso Skinandis @ 05:30.
versus Manchester United (Champions League) on 05/11/08 - 7.45pm kick-off. Bus leaving Wick Safeways @ 09:00 and Thurso Skinandis @ 09:30.
Senior = £30 and Junior = £20.
Contact, Stevie King = stephen@sking30.wanadoo.co.uk
Official website - http://ebigh.com/1888
12 October 2008
Wick Riverside & Town Improvements Committee - 8 June 1946

Thanks to Hamish Gunn for sending in these photos. No doubt many of the folk will be well remembered for their contributions to life in Wick.
Wick Team Represented Highland At The Toughest Young Fire Crew Games



A young team from Wick took part in the Toughest Young Fire Crew Games at Liverpool on the 24th August. Wick fire station trained the youngsters over a 9 week course in many roles of fire fighting which included, building dams with salvage sheets and ladders, running hoses, erecting ladders, breathing apparatus etc. Basic first aid with the Wick Ambulance Service and a visit to Wick Airport Fire service were all part of the experience they gained. The Wick fire station runs the course for the Duke of Edinburgh award scheme which is for High School Pupils and have done so for 12 years. The dedicated help from all involved to run the course was appreciated.
Highland and Islands Airports' Latest Results Show 2% Passenger Growth
The total number of passengers using airports in the Highlands and Islands has increased by 2% in the past six months compared to the previous year, according to the latest figures published. Passenger throughput for the 10 airports in the region operated by Highlands and Islands Airports Limited was 711,905 for the six months to the end of September. Total aircraft movements for the airports in the same period increased by 3.8% to 58,191. Wick airport passenger numbers were 14,593 for September 13.3% higher than September 2007.
The Big Green Challenge - a talking point for teenagers in the Highlands and Islands
An innovative project by Highlands and Islands Enterprise (HIE) is helping pupils across Scotland to gain a better understanding and awareness of renewable energy. More than 120 S1 & S3 students from 25 schools across the Highlands and Islands are putting their talking skills to the test in The Big Green Challenge debating competition. They have been working alongside local mentors to research both sides of the renewables debate. The first rounds of the competition are taking place throughout October, with pupils from schools in the Western Isles and Shetland to Tiree and Arran participating in live debates.
The Big Green Challenge Web Site
Alex Salmond Videos From The Caithness Conference
The video was produced for the Caithness Partnership when the First Minister spoke to the Caithness Conference - Part One Here - Parts Two, Three and Four HERE

Sunday Papers
£50m Wave Power Plan - Sunday Mail
Another Blog For Sunday
The Lava Lamp - A Brief History
What's the Caithness Connection here - Only that a Mr Dunnet seems to have been the original inspiration for this piece of scientific art.
Letter To Friends Of North Highland Connections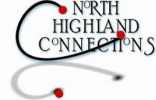 Includes news of a new play for the northern drama scene. The popular actor and entertainer, Dave Anderson, will feature in five performances of a new one-man piece, 'Mobile', written by Anderson and David Maclennan.
Medico At Wick Radio GKR - Another from the 1960's

Thanks to Jim Dunnet for pointing us to this one.
11 October 2008
Latest From Caithness Bloggers
Half Yoking Remembered - Look at the bygone days of farming in the north.
Four Cats and A Fascinator - An American now resident in Caithness
Radio Nowhere
First Minister Launched MOD With £2.7 Million For Gaelic Education
Gaelic is a unique vehicle for passing Scottish understanding from one generation to the next, First Minister Alex Salmond said as he prepared to formally launch the Royal National Mod 2008 in Falkirk this evening. The Mod is Scotland's premier Gaelic festival, celebrating Gaelic language and culture, which will today be strengthened with the announcement of more than £2.7 million funding for a range of Gaelic education measures. More Gaelic News MOD Falkirk 2008 MOD Caithness 2010 Royal National MOD For Results
Wick HarbourFest HomeComing 2009 - REVIVAL OF THE WICK HERRING QUEEN FESTIVAL
Wick HarbourFest Committee, organisers of last year's very successful HarbourFest'07, have announced that they will be arranging another community event in 2009 which will further develop interest in the maritime and fishing heritage of Caithness. The festival will feature the return to Telford's harbour of a heritage fishing fleet and a re-enactment of the Herring Queen Festival and crowning, last held in Wick in 1953. The celebration will tie in with the national Scotland Homecoming 2009 programme and the organisers hope that many ex pat Caithnessians will return home to join in the celebrations.
New Kerbside Recycling Collections for Rural Areas in Caithness
The Highland Council has invested in a new vehicle and crew to expand the recycling routes in the far north. Caithness will be the first area in the Highlands to receive the Council's new kerbside recycling collection for rural areas. Householders in Caithness who are not already part of the blue box scheme will shortly be receiving a blue lidded wheelie bin for their recycling. The bin, which will be collected every 4 weeks, is for mixed recyclable material - paper, cardboard, food and drink cans and plastic bottles.
Portrait Sessions For The Family - Local Photographer Angus Mackay


Would you like to get a portrait of your child or children, or get that photo of family or friends that you've talked about? If so, book a sitting with Angus at the Portland Arms Hotel, Lybster on Saturday 25th or Sunday 26th October.
Thurso High Parent Council First Annual Report 2007 - 2008
Wick Radio GKR In 1960's

Thanks to Brokencross for highlighting this on our Forum
Wick Radio GKR History
9 October 2008
Light In The North - A Festival To Celebrate the Life Of Neil Gunn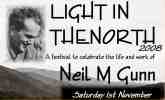 Saturday 1st November at Dunbeath Heritage Centre
Writer Kenneth Steven on how Neil Gunn's 'Highland River' has inspired hios own work. Diarmid Gunn - nephew of Neil Gunn will lead a discussion. there will be a Buffet lunch followed by a reading of Neil Gunn's unpublished play 'The Ancient Fire' (1929). A walk in the Strath weather permitting etc. All for £5.
Neil Gunn Writing Competition 2009 - Forms Out Now
Feis Air An Or - Newsletter October 2008
EXCITING CONCERT AND MASTER CLASS OPPORTUNITY!
The Rachel Walker Band IN CONCERT - Strathy Hall - Tuesday 28th October at 7.30pm
Singing, Fiddle, Guitar, Whistle, Bagpipes - Tuition 4.00 - 6.00pm
Fèis workshop in Bettyhill School with the following tutors
Saturday 8th November 10am -1pm
Saturday 22nd November
Joint fundraising Ceilidh Dance from Fèis air an Oir and the Thurso National Mod.
Strathy Hall at 7.30pm - Bring all your friends and relations to support this event!
Workshops at 3.00pm
Don't miss the final Fèis of the year with surprise special guest!!
Saturday 6th December 10am -1pm
Feis workshop in Bettyhill School with tutors.
8 October 2008
Ola Pier Fishing Competition - Sunday 12 October
Taste of Caithness & Sutherland 2008


Wednesday 8th October 2008 - Mackays Hotel, Wick
Scotland Food & Drink in association with Highlands & Islands Enterprise is delighted to promote the 2008 Taste of Caithness and Sutherland exhibition on Wednesday 8th October at Mackays Hotel, Wick. This exhibition will showcase the finest produce from this beautiful region. The event is open to food related businesses as well as the general public. Food related businesses interested in sourcing produce and discovering more about the outstanding produce from the region are invited from 10.00 - 14.00pm. It is also open to the general public from 14.00pm - 16.00pm, please come along to discover the quality food and drink producers from the Caithness & Sutherland region.
Ever Rising Heating Costs? - Get Along To Caithness Energy Advice Events
Micro Renewable Events At Thurso and Wick



Caithness Energy Advice is holding 2 micro-renewable events in October. Several approved micro-renewable installers from all over Scotland with display equipment which will include air and ground source heat pumps, solar panels, solar PV, biomass, thermal storage, micro wind and micro-hydro systems. Find out more about these technologies for heating home and office. As well as the installers, we hope to have representatives from bodies who will give advice on grants, planning requirements and increasing insulation measures.
Wednesday 8th October - 12 NOON - 6.00pm - The New Weigh Inn, Thurso
Thursday 9th October - 12 NOON - 6.00pm - Mackays Hotel, Wick
7 October 2008
The 2009 Neil Gunn Writing Competition Is Launched



Highland school children and adults from across the Highlands and beyond are being asked to get creative and put pen to paper for the launch of the 2009 Neil Gunn Writing Competition. Organised by The Highland Council and the Neil Gunn Trust, this premier writing competition, originally launched in 1988 to encourage creative writing, is now one of the most prestigious events in the Scottish literary scene. Held every two years, it is the only writing competition in Scotland for all age groups which is promoted by a local authority.
Prizes are being increased for the 2009 competition -
Adult Prose..........1st prize £500, 2nd prize £250, 3rd prize £100
Adult Poetry.........1st prize £500, 2nd prize £250, 3rd prize £100
Secondary (S4-6)..1st prize £100, 2nd prize £60, 3rd prize £40
Primary (P5-7).......1st prize £50, 2nd prize £30, 3rd prize £20
One entrant will be judged the overall winner and awarded a residential week at Moniack Mhor Writers' Centre, which is situated near Inverness.
Scottish Natural Heritage Publishes Corporate Strategy Document 2008 - 2011
Read this document to find out what SNH are trying to do for Scotland and it people in the natural environment.
5 October 2008
Drug Users Warning As Death Toll Rises
NORTHERN Constabulary and the Procurator Fiscal are currently investigating five deaths in the Inverness area, which occurred during September 2008, and which may be drug related.
The Critical Incident Group is being convened, with representatives of Northern Constabulary, the Procurator Fiscal Service and NHS Highland, to look at the circumstances of each death, pending full information being provided by way of pathological and toxicological evidence.
Public Meeting To Discus Wind Farr Applications For Spittall Hill and Durran
Britannia Hall, Dunnet - Monday 6th October at 7.30pm
A public meeting chaired by Mr Niall Smith of Caithness Voluntary Group has been arranged for 7.30pm on 6th October 2008 in the Britannia Hall in Dunnet. The purpose of the meeting is to inform the local community on the proposed windfarms at Spittal Hill and Durran Mains, allow debate, record whether the community supports or opposes the developments, and advise the appropriate Planning authorities accordingly.
12 books about Mary-Ann's Cottage by Crossroads and Castletown Primary Schools
Local artist Joanne B Kaar has been assisting pupils at Crossroads and Castletown produce 12 books about Mary Ann's Cottage. Pupils researched info and drew artefacts at the cottage, then back in the classroom they worked on the illustrations. They then became authors and wrote the words. Next she e-mailed them the book layouts for them to proof read before they were printed and finally they cut and folded the A3 layouts to make a series of truly magical 8 page books.
Just fantastic! To see the full book layouts and what's inside, visit her blog:
http://www.joannebkaar-mary-anns-cottage.blogspot.com/
The project was funded by the two primary Schools, the Highland Councils cultural Co-ordinator and the Caithness Landward discretionary fund.




Host Homes Still Wanted For Global Xchange Volunteers Working In Caithness

Six volunteers are still looking for accommodation in Caithness. Could you offer a room from 2 weeks to 2 months (until the 1st of December) to a pair of volunteers? They are working on community projects around the county.
All Host Homes get £75 a week to cover costs. Volunteers are expected to share a room and its is a great way to learn more about another culture.
Contact 07966 761311 - Becca.thompson@vso.org.uk

Caithness County Snooker Singles League
Anyone wishing to take part in the Caithness County Snooker Singles League,
Should please contact Derek Johnston on 07907 755777 or by d_johnston@btinternet.com
Names and entry fee of £15 should be in no later than Friday 17th of October.
1 October 2008
Regeneration Leaders Confident Of Success - John O'Groat Journal
Regeneration Index
Caithness Set To Become Saudi Arabia Of Tidal Power
'Caithness Will Reap A Tremendous Harvest' - John O'Groat Journal
Salmond hails Pentland Firth Europe's powerhouse - Scotsman
ScottishPower Looks To Build World's Largest Tidal Power System - Resource Investor
Scotland to build world's first 'wind farms under the sea' - Scotsman
Scottish 60 MW Tidal Plant Project Announced - Daily Tech
Scotland plans world's largest tidal energy project - Greenbang
Project aims to harness sea power - BBC
Scottish Power to lead the charge towards tidal power - Financial Times
Unlocking firth energy 'crucial' - BBC
Scotland to Pioneer Tidal "Farms" EcoGeek
Scotland to ride wave of green energy - The Herald
Scottish Power to Spend $184 Million on Tidal Power - Blookberg
Tidal power harnessed to provide green energy - Times Online
Communities must benefit from tidal energy bids - Press & Journal
Scottish Power unveils plans to serve 40,000 homes with tidal energy - businessGreen
Proposed £100m project will be the largest of its type in the world
THE CROWN ESTATE OPENS ROUND 3 OF OFFSHORE WINDFARM TENDER - Crown Estate
School campaign 'entirely laudable and praiseworthy' - John O'Groat Journal
Dounreay Site News - October
Caithness.org Dounreay Index Dounreay.com
Calgary University Researcher On Bat Deaths Near Wind Farms

Wind Farm Index