PROPOSED STROUPSTER AEROGENERATION, CANISBAY PARISH
Bill Mowat Responds To Stuart Young's Reply
I write to clarify the supposed 'confusing comments' in my letter of 19.10.07, when I urged my fellow-electors in N.E. Caithness (Canisbay & Dunnet parishes) to vote 'yes' in the Community Council's current postal vote on the above planning application by an 'arm' of multi-national energy firm RWE, which employs 8,500 in the UK, out of its world-wide total of 86,000. I have already voted; the choice is a clear 'X' to signify 'yes' or 'no' to the proposal for the turbines on uninhabited moorland lying on the South side of Freswick's Gill Burn basin c. 2 miles due west of Buchollie Castle and c. 4 miles southwards from Gills Bay, over one mile from the nearest home. The Community Council is wisely using an independent 'third party', with experience in such as trade union ballots. Local people have until next weekend (9.11.07), to vote using a pre-addressed 'postage-paid' envelope. I encourage a high turnout; the views of local persons should always prevail over well organised (and funded) UK pressure groups and/or affiliates.
30 October 2007
New Craft Shop Opens In Wick

BB & C - Barrett's, Beads and Crafts is to open officially on Thursday 1 November but so many passers-by have entered the shop that the new owners Charmain Hampson and Jane Hellers let them into browse around and folk have been delighted with what they have found even though all the supplies were not yet laid out. The shop in Kirk Lane off the High Street in Wick looks set to do well with the crafts folk in the county. They will offer a wide range of craft supplies including paper and card in wide range of colours, Quilting supplies, Fat Quarters, Jewellery making supplies and everything needed for embroidery.
Tribute weekend to tragic dad Steven - Northants Evening Telegraph
A WEEKEND of events has been organised to celebrate the life of father Steven Storey, 49, who was killed in a boating accident on loch Watten last month. The proceeds from the events will be split between the Caithness rescue services – which helped during the search for Mr Storey's body – and the Warwickshire and Northamptonshire Air Ambulance.
First Ward Forum for Thurso - Monday 5th November
The first Ward Forum for The Highland Council electoral ward of Thurso will take place in the Royal Hotel, Thurso, on Monday 5 November 2007 from 7.00 pm - 9.00 pm. The meeting will be held in public and there will be a 20 minute session at the close of the meeting for the public to ask questions. The aim of the forum is to provide an effective scrutiny of the way the Council provides services in the Thurso Ward. The meeting will be attended by the three councillors who serve Thurso, Councillors John Rosie, Donnie Mackay and Lady Thurso - as well as representatives from community councils, the police and other partner agencies. Providing support to the forum will be David Sutherland, Ward Manager for Thurso, Wick & Landward Caithness. Public questions can be sent to the Ward Manager in advance - please contact David Sutherland, Ward Manager, The Highland Council, Council Offices, Market Square Wick, KW1 4AB, e-mail:
david.sutherland@highland.gov.uk There will be six meetings of the Ward Forum each year with future dates yet to be agreed.
Light In The North - A Festival To Celebrate the Life And Work Of Neil Gunn
Dunbeath, Caithness - 8th -10th November 2007


Three Caithness organisations have joined forces this year for a three-day festival called 'Light in the North - a Celebration of the Life and Work of Neil M. Gunn' in Dunbeath, Caithness (8-10 November). Although the event, hosted by Dunbeath Preservation Trust, has happened annually since 2002. The Year of Highland Culture 2007 has provided funding to create a stunning programme for 2007.
On 8th and 9th November, Grey Coast Theatre Company opens the festival, presenting pupils from Dunbeath and Lybster primary schools in 'Butchers Broom', a dramatised song-cycle with lyrics by George Gunn and music by Andy Thorburn of Blazin' Fiddles, based on Neil Gunn's great novel of the Highland Clearances. As George Gunn says, 'The best way to understand the past is to have the children sing it. This is what Grey Coast's production of Butchers Broom does.' Louise Allan, originally from Wick, directs. Saturday 10th November has a full and varied programme organized by Scotia Review. If you want to find out about one of the most famous authors from Caithness head to the festival in Dunbeath.........
"The Lost Glen" By Neil Gunn Published By Whittles To Coincide With The Neil Gunn Festival


A new edition of Neil Gunn's novel, 'The Lost Glen' will be launched by Whittles Publishing Ltd. Dairmid Gunn, nephew of Neil and writer of the introduction to the novel, will introduce two other speakers. Dr Donna Heddle from the University of the Highlands and Islands (Orkney College) will contemplate 'The Lost Glen', Neil Gunn, and Cultural Space', while Andrew Sneddon from Stirling University chooses for his theme 'Neil Gunn, Nationalism, and the Politics of 'The Lost Glen'.

29 October 2007
Highland Council Area Recycling Rate Sees Massive Improvement
Recycling rates in Highland continued to improve over the past year and a huge "thank you" is extended to everyone who has put the Reduce, Reuse, Recycle message into action. Last year we increased our recycling rate to just over 26% which is fantastic! A massive improvement on where we were only four years ago when we were recycling only 3.5% of our waste!!
Independent Councillors Group Gain As Lib Dem Richard Durham Resigns From Lib Dems


Councillor Richard Durham, Tain and Easter Ross, advised The Highland Council at its meeting on Thursday 25 October that he had resigned as a member of the Liberal Democrat Group on the Council and was becoming an Independent. This means that the make up of the Council now is: -
Independents 35 Liberal Democrats 21 Scottish National Party 17 Labour 7
The Administration of the Council comprises members of the Independent Group and the SNP. Councillor Durham continues his role as Convener of the Highland and Islands Fire Board but his switch of Group means he is no longer a member of the Transport Environmental and Community Services Committee (TECs), nor the Planning Environment and Development Committee (PED). His membership on the TEC Services Committee is taken by Councillor David Henderson, Inverness Ness-side, and his position on the PED Committee is taken by Councillor Thomas Prag, Inverness South. Both of these councillors are Liberal Democrat members.
Healthy Highland School Lunches
To encourage the new intake of primary one pupils to have a healthy school lunch, The Highland Council's Education, Culture and Sport Service undertook a pilot exercise at the beginning of term and offered one free lunch voucher to every Primary 1 pupil in the region. Just over 2000 pupils received a "Highland School Meals Welcome Pack" to take home and results have shown that 50% of Primary 1 pupils are now taking a school lunch which is an increase of 20% from this time last year.
Scotia Writers Group - Open Mic Evening


Poetry, Prose & Music
Comm Bar, Thurso - Tuesday 6th November from 8.00pm
Writers 7.30pm to book a slot
New folk always welcome
27 October 2007
Just In Latest Photo Of Caithness Big Band At Lyth Arts Centre

The Caithness Big Band can be seen and heard at "A Night To Remember" at the Weigh Inn, Thurso on 2 November - See below. The band play at a huge range of events and are always in demand. They freely give their time to many charitable events in the area. Tickets for their big events tend to go fast so get moving if you want to go.

"A Night To Remember" - Weigh Inn 2 November 8.00pm - 1.00am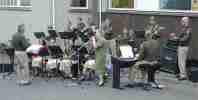 A great evening of music and dancing in honour of the late Jim Marshall founder of the Big Band. The Caithness Big Band will be playing, also with the North Coast Jazz Band and rounding off the evening will be the After Hours Rythmn and Blues Review. Its in aid of Maggie's Cancer Care, Macmillan Nurses and Cancer Research. Tickets are £5 and can be purchased from Young Robertson, the Cancer Shop or Cards and Things. Last year it sold out fast so don't count on getting in on the night. (Photo - big Band at Blackstairs Opening Sep 2005) Big Band At Halkirk Gala 2003 Let's do the Show Right Here At Wick October 2005
Contact
North Police Will Increase Patrols To Enforce Fireworks Laws
Police in Caithness and Sutherland are reminding the public about laws in force regarding the illegal use of fireworks. Every year people enjoy fireworks to celebrate all sorts of occasions. However, a small minority of people use fireworks as tools to harass or as weapons to injure and maim people and animals. Such Incidents inevitably result in injury and damage and involve antisocial behaviour with potentially serious consequences.
FLU CAN LEAD TO SERIOUS ILLNESS FOR THOSE AT RISK
Dr. Eric Baijal, Director of Public Health Medicine has urged patients in the NHS Highland area to make an appointment with their GP practice to have an annual flu vaccination to protect them against the virus during the winter months. Dr. Baijal said: "Those who are most at risk to the effects of flu are people over 65 and people of any age who have a long-term medical condition.
New Sexual Health Adviser At Caithness General Hospital
The Sexual Health or genito-urinary medicine (GUM) clinic held presently by Dr. Fiona Brown has now added a Sexual Health Adviser to the team. This is in response to Scotland's poor sexual health which has a rising incidence of sexually transmitted infections, including HIV, and some of the highest teenage pregnancy rates in Europe. To address the issue the Scottish Government appointed a multidisciplinary and this lead to publication of Scotland's first sexual health and relationship strategy, No appointments are necessary, it is a drop in clinic every first and third Monday of each month at the out patient department in Caithness General Hospital 6.30 pm - 8.30 pm.
What Services Do Sexual Health Clinics Provide?
Tips for a Happy and Safe Bonfire Night for Pets
Vets Now Offers Tips on How to Keep Your Pet Safe and Happy This Bonfire Night - 5th November
Wick Records Biggest Fall In Unemployment Over Past Year
Over the month, August 2007 to September 2007, the claimant count rose in 1 TTWA, fell in 15, and was static in the remaining 4. Wick saw the greatest decrease over the month, falling by 0.5%. Over the year to September 2007, the claimant count fell in all 20 TTWAs. Wick experienced the greatest decrease over the year falling by 1.4%. In August 2006 the combined rates for Wick, Wick West and Pulteneytown was 215 people unemployed whilst the latest figure is 125. Pulteneytown still has rate of 4% whilst the rest of Wick is 2.1%. The average rate for Caithness and Sutherland is 2.1% leaving only Pulteneytown as the highest in the north but putting that into context is 63 people.
Unemployment in Highland and Islands Falls Faster Than UK and Scottish Average
Sunday Papers
Don't you dare say we were in it just for the ride -Times Online
Ewan McGregor and Charley Boorman's first adventure was to circumnavigate the globe by motorbike. The actors' latest trek, covering 15,000 miles, has taken them from John o' Groats down the length of Africa. Riding through sand and savannah, they encountered 'pretty gnarly' roadkill, Aids outcasts and the president of Rwanda. Programme Begins tonight at 9.00pm on BBC2
B&B Owner Joan Campbell Celebrates Silver Thistle Success


A Highland woman has become the first ever bed and breakfast owner to scoop the most prestigious prize in the Scottish tourism industry for 2007. Joan Campbell's Silver Thistle success is a fitting end to over thirty years in the tourism industry and comes in the same week that the Sutherland businesswoman announced her retirement from running the Sheiling B&B near Thurso. The esteemed VisitScotland accolade has been awarded to Joan in recognition of her outstanding dedication to supporting the wider tourism industry in Scotland during the past three decades.
Caithness Glass Centre and Factory At Perth To Close - This Is North Scotland
Failure to agree a rental for the site at Inveralmond on the outskirts of Perth looks set to close the centre although the company are looking to move to Crieff
Lorely Burt elected House Chair - who why what where? - click through to see Caithness Connection
27 October 2007
Caithness Heritage Fair 2007 - Bigger Than Ever
As it is the year Scotland celebrates Highland Culture this year's Heritage Fair is hoped to be bigger and better than ever. With over 35 participants already confirmed it is looking like it is going to be a big Fair. Confirmed participants include North Highland Archive, UKAEA, Caithness Archaeological Trust and many more. As well as all the interesting display stands there will be live entertainment from Wick Pipe Band, children's activities, craft displays, music from Caithness FM, refreshments and much more.
10th and 11th November
The Heritage Fair is taking place on 10th and 11th November in the Assembly rooms. All local primary and secondary schools are taking part as part of their Highland Promise pledge. The Fair will be open from 11-4pm on Saturday and 1 – 4pm on Sunday.
Scrabster Hill Major Repair Works Still Underway A Year After Collapse

Scrabster Braes suffered a major collapse in the storms in October 2006. The major works required to stabilise the hill are still ongoing and the cost is high. the road blocked the way to Scrabster harbour for a while and since then traffic lights have controlled the way in and out of Scrabster harbour causing some disruption. the works will soon be completed and hopefully no further collapse will happen.
Meanwhile Highland Council has announced Almost Back to Normal - One Year After Floods
Sell Your CAR For FREE - ADD a Photo for FREE On Caithness.org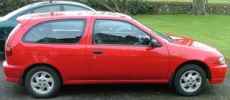 Thousands of vehicles and many other items have now been sold in the Caithness.org classified ads section at no cost to the advertisers. The web makes it easy to sell items and the ads are set up by you the seller. Ebay may cover the world but if your customers are nearby then put your items on a local web site and see if you can find a customer who can collect the item. Adding a photo to a photo web site like Photobucket is easy and then you can draw it into your ad for any item you want to sell. Many folk are doing it right now on Caithness.org classified ads section
Rumster Forest Transmitter To Go Digital In 2010


The countdown has already begun for the first transmitter in the UK to go digital for TV signals. the changeover will mean that equipment and receivers dependant on the analogue system will no longer work with out a digibox. Everyone can now check when their area will changeover by putting in their postcode on the digital UK web site. so Caithness has almost three years to go before old equipment will no longer work without a digital receiver being linked up.

Bluesman Kent Duchaine Plays At Mackays Hotel, Wick Tonight


Mackays Hotel, Wick once again will be welcoming one of the liveliest bluesmen travelling around Europe. He will be at Mackays Hotel with his steel guitar on Saturday 27th October from 9.00pm. With an incredible repertoire of the blues greats in his head he is able to take on almost anything the audience would expect from a wide range of well known blues and jazz greats. His virtuoso performances have audiences amazed at his guitar playing and the range and breadth of his songs.

South East Caithness Development Group Keep Up The Momentum
The group set up under the Initiative At The Edge programme continues to push on with projects and attracting funding to get things done in what is considered to be a fragile rural area. Many small projects have been completed but the group are looking at large as well as small things that can help the community in the long run. Affordable housing, upgrades to halls, transport infrastructure and much more. A look at the latest minutes from a meeting held on 18th October lets you se the sheer range and scale of what they are trying to do.
Comet Holmes As Viewed From Caithness - From Gordon Mackie


A comet has suddenly brightened making it visible to the naked eye in the night sky.
Earlier Caithness Nightsky Items
PROPOSED AERO-GENERATION AT STROUPSTER, CANISBAY PARISH
A few days ago we published a view on the Stroupster Wind Farm from ex councillor Bill Mowat. Stuart Young of the Caithness Windfarm Information Forum who oppose wind farms now puts in a response to Bill Mowat's views
Mey Selections Now In Seven New Ready Meals For Sainsbury's


Mey Selections farmers are pioneering a new approach to own label ready meals with Sainsburys. North Highland Products, in partnership with Sainsbury's has launched a quality range of new ready meals as part of the retailer's Taste the difference range. The new products in the Mey Selections range include: Beef in Ale and Dumpling, Taste the difference Chilli with Coriander Rice, Taste the difference Beef Stroganoff, Taste the difference Beef Stroganoff With Rice, Taste the difference Slow Cooked Beef Bourguignon, Taste the difference Beef Lasagne 900g and 400 and Taste the difference Slow Cooked Shin Of Beef.
North Of Scotland Quality Begins To Tell In Food Products
North Highland Products is the fastest growing food and drink Company in Scotland and last month scooped the prestigious Excellence Award at this year's Highlands and Islands Food and Drink Awards ceremony.
23 October 2007
New Mother & Toddler At Crossroads School changed To Wednesdays

Scallywags Nursery & Toddlers, Nursery Building, Crossroads School, Dunnet
Changed to Wed - Starts this Wednesday 24th of October, 2007, 1:15 - 2:45
Come along and play with us! Everyone Welcome!
Nurseries & Play Groups In Caithness
22 October 2007
Be Carbon Monoxide Aware

Too many people die each year in the UK from Carbon Monoxide poisoning and many become chronically ill. With symptoms including headaches and drowsiness, it's often confused with flu. Gas stoves, fires and boilers, gas powered water heaters, paraffin heaters, solid fuel powered stoves, boilers and water heaters are all capable of producing Carbon Monoxide if not appropriately installed and maintained. Carbon Monoxide can seep into properties via shared flues and chimneys and people may be poisoned by Carbon Monoxide produced next door. That is why it is important to ensure your appliances are working properly and that as a second line of defence you have an audible Carbon Monoxide alarm installed.
GoneGoing - A New Travel Site for anyone To Post Photos
This new advert free travel site built by the son of a former resident of Caithness might be of interest. It's easy to use and browse through. If you would like to share a few interesting places - maybe even parts of Caithness take look.
Latest Police Postings Confirm Vandalism To Homes and Vehicles Is Still Rampant In Caithness
The latest batch of notices confirm that vandalism is still an ongoing problem in Caithness. Few weeks go by without several incidents and the past few days is little better.
Groundbreaking Gaelic Christmas CD Launched

With the MOD coming to Caithness in 2010 you might think about learning some Gaelic and here is an easy way to get into it with a new and very unique Gaelic Christmas CD. The Mairi Mhor Fellowship for The Highland Council is once more breaking new ground in making Gaelic song accessible to as many people throughout the world as possible. The Fellowship has recently produced the world's first ever double Gaelic Christmas album, Duan Nollaig, which was launched during the MOD at Fort wiliam on 20th October 2007 and is being released on the Greentrax label, in a bid to enable as many people to enjoy and learn Gaelic Christmas carols and songs........
Gaelic News & Links
FREE Training Courses For the Voluntary Sector In Caithness
A series of FREE training courses is now available to members of voluntary groups in Caithness. The latest ones are now on offer so why not check to see if your group can take advantage of this for your members.
Kids Alive! - a new group for children in Primary 4 - 7 at The Salvation Army


Do your kids love music? Do they love to sing? This brand new group will use a variety of great and lively music to provide children with the best hour of their week! Children need no musical knowledge and don't even need to be able to sing in tune! There will be regular concerts, trips out and other fun activities.
Household Survey Highlights Positive Trends in the Highlands
The results of a Scottish wide household survey has highlighted a large number of positive trends for the Highlands, including a high rating from residents for considering their neighbourhood as a very good place to live. A total of 1,184 households in the Highlands were interviewed over a two year period in a national survey conducted for the Scottish Government. A briefing note published by The Highland Council provides a summary of the results that are available for Highland. The Scottish Executive's report gives even more details about the whole of Scotland and can be found at Scotland's People: Results from the 2005/06 Scottish Household Survey
Second Key Appointment For Far North Regeneration Plan


The post of programme manager for the Caithness and North Sutherland Regeneration Partnership will be taken up on an interim basis by Gordon Cox pending a permanent appointment. A senior member of staff at Highlands and Islands Enterprise (HIE), Gordon is project director for the organisation's network management system currently based in Inverness. He previously served for six years as chief executive of Ross and Cromarty Enterprise. The recently formed regeneration partnership will drive forward new initiatives to counteract Dounreay nuclear plant's diminishing role as the area's principal employer.
Regeneration - Caithness & North Sutherland
Halloween Fun Evening At Cadstletown Play Group
Castletown Playgroup & Toddlers are holding a Halloween Fun Evening on Friday 26th October 2007 from 6-8pm in Drill Hall
INTERESTED IN LEARNING GAELIC?
With the National Mod taking place in Thurso in October 2010 it might be worth thinking about learning a little Gaelic. Although folk go on about Caithness having no real background of Gaelic, the many Gaelic place names disprove this and I could bore you to tears with proof about the huge number of Caithness Gaelic speakers of the past. I would make the point that a language belongs to a people and not to a place. Nearly everyone living in Caithness will have ancestors, not that far back in time, who spoke either Scottish or Irish Gaelic, the exception being some people of English origin, whose ancestors were also English. Cli Gaidhlig will be running a Gaelic Day Course at the Pentland Hotel, Thurso on Saturday 10th November. There will be conversation classes at all levels. (Cli runs courses all over Scotland There is also one in Inverness next Saturday - 27th Oct) Early booking is recommended to ensure that the correct number of tutors can be organised in time. Go on, be brave. The courses are always great fun and not in the least bit formal or scary. Contact cli@cli.org.uk or telephone 01463 226710 web site www.cli.org.uk for information on these courses or about the organisation in general. The organiser hopes to run 4 more Day Courses in Caithness in 2008 There are already weekly evening classes for Gaelic learners in both Wick and Thurso, which should continue next year. Cli has details of these.
Gaelic News And Links
21 October 2007
PROPOSED AERO-GENERATION AT STROUPSTER, CANISBAY PARISH
A Letter From Bill Mowat, former councillor N.E. Caithness
The Community Council for North East Caithness (Dunnet and Canisbay parishes) deserves hearty congratulations for enabling its electors a postal ballot (19.10.07 to 9.11.07) on the plan by one of the World's largest energy 'utilities' to build a £30 million 'green' electricity generating facility at Stroupster. Applicant N-power Renewables is part of RWE, with h.q. in Germany's Ruhr valley, (a company well known to Dounreay hands) has c. 68,000 employees worldwide with a 2006 turnover of over 44 billion euros.
20 October 2007
Sheena Munro - Postwoman Retires From Her Round After 17 Years

Sheena was the postie for Mey, Scarfskerry, Barrock and surrounding districts for over 17 years and was presented with the garden swing, plus a purse of banknotes, on the 12th October at the Castle Arms Hotel, Mey, in recognition of her helpful and caring attitude to all those on her round.
Slow Down Near Schools And Cut The Child Accident Rate
Highland council is introducing ever more 20 MPH limit areas around schools in Highland. Even if the new limit is not in place near a school please think about slowing down to under 20 near a school. The affect on areas already in the speed limited areas has been dramatic. National statistics show that injury accidents have fallen by 60%, child pedestrian accidents by 70% and child cyclist accidents by 48% where these 20mph designated measures are put in place.
Thriller Writer To Tour Highland Libraries
Thurso Library Wednesday 24 October 7.30pm - Wick Library Thursday 25 October 7.30pm


Thriller Writer Ken McClure from Edinburgh who has penned over 15 novels will be touring Highland Libraries to talk about his work, read from his novels and give advice to budding Highland writers. Described as "Scotland's very own Michael Crichton", Ken uses his background in medical science to create chilling thrillers in an all-too credible scenario. His books include The Gulf Conspiracy, Eye of the Raven and The Lazarus Strain which all feature his hero, ex-Special Forces Dr Steven Dunbar, works for an elite government agency investigating high-tech crime in the world of science and medicine. The event is FREE
Important Areas for Nature in Caithness
Can You Help With Information About Caithness?
Of course, the appropriate institutions have told us what the important places are in Caithness for nature and wild things, haven't they? So it is all tidy, isn't it? Well, the people of Caithness know a lot about what goes on around them and have a lot of information that does not reach the right ears. Also, people in "the appropriate institutions" tend to be rather busy with paper chases and do not get around enough. So some local natural history enthusiasts are trying to capture more of the local knowledge to give a better rounded picture of nature and wild things. For example, which hedgerows have the best range of summer flowers – do you drive or cycle or walk past a good one and value it? This summer we walked round the loop of road at Harpsdale, south of Halkirk, and found 116 species. Does your favourite wayside get mowed down by a well-intentioned Highland Council? Tell us about it. Do you know where bats fly in the evening? Do you know where they hang out? They eat midges so maybe you want more of them around! We would like to know what you know! .....more
Caithness Biodiversity Drop in Evenings
There will be three drop-in evenings at Thurso, Wick and Dunbeath at which Caithness folks can come along and have a chat about these things. The first session will be at the Pentland Hotel, Thurso anytime between 6pm and 10pm on Tuesday 23rd October. There will be refreshments, displays and discussion. Caithness Biodiversity Pages Caithness Biodiversity Forum Pages for discussion and details on the topic - please also forward details to the project as well as posting to the forum. Watch out for live chat sessions on Caithness Biodiversity coming soon in the Caithness.org chat room open to all memebrs of the forum - sign up now - its easy
Thurso High School Closed For 1st and 2nd Year Pupils Monday 22nd and Tuesday 23rd October
There has recently been a routine, general survey of CLASP buildings throughout the Education Authority. This general survey showed that there were no issues relating to asbestos material which would compromise the safety of building users. However, in the course of construction works at Thurso High School, asbestos material was discovered in a ceiling void area of E block. As a result the construction works were halted and a consultant was appointed to carry out air tests within the building, assess the levels of risk and identify the appropriate course of action. The consultants have advised that there is no risk to building users but advised that action should be taken to remove asbestos material from the ceiling voids.
2010 MOD Coming To Caithness
The 2010 MOD will be held in Caithness following the announcement this week by the president of An Communn Gaidhealach. The flagship music festival will bring the best of Gaelic music and singers into the county in a ten day long extravaganza where up to 6000 people will arrive over the period of competitions and festivities. Running alongside the main MOD is a growing Fringe festival that like the Edinburgh fringe is getting bigger every year and these days has its own separate packed programme of events and entertainment aimed at locals and visitors. Local organiser and competition winner again this year Raymond Bremner was delighted at the announcement. Bill Fernie councillor for Wick and chairman of the Education Culture and Sport committee was at the MOD for few days said he was extremely pleased with their decision to take the MOD for the first time to Caithness. Bill said, "This is really great news for Caithness. I have spent a few days looking at how the event has been organised and speaking to a range of people involved to see what we need to know before it arrives in Caithness. Gaelic Links and NEWS Alba
Highland Council Welcomes Caithness Choice For 2010 MOD
MacMillan Cancer Support
The Wick Committee of Macmillan Cancer Support would like to thank Tesco for allowing them to collect at their Wick Store on Saturday 13 October 2007. A very big thank you to all the staff and customers for their generous donations which amounted to £495.27.
Arion Choir
All former Wick Arion Choir members are invited to a meeting in St. Joachims Church former nursery, opposite the Assembly Rooms, on Saturday the 27th of October at 2.30pm. The meeting is to discuss a musical tribute to the late Mrs Aline C. Mowat. Anyone who cannot attend but would like to participate can contact Marjory Richard at 01955 602558 or at marjoryrichard@btinternet.com
15 October 2007
Store Cattle Sale At Quoybrae Today
Quoybrae, Aberdeen & Northern Marts (15th October 2007) sold 466 Store Cattle
Champion in the show, judged by Scott Watson, Carnoustie was a 626kg Charolais bullock from J T M MacKay, Thura Mains, Bower and sold for £800 to W & J Cameron, Burnside of Edingight, Grange, Keith. Reserve was a 538kg Limousin bullock also from J T M MacKay and sold for £680 to Blair Duffton, Bogie Street, Huntly. Bullocks (202) averaged 117.7p and sold to 140p per kg for three 311kg Limousins from J M Simpson & Co, Freswick Mains, Wick and £780 gross for a 648kg Charolais from M & E Munro, Upper Milton, Wick...........................more
Scottish College Consortium - New Higher National Diplomas for Scotland's Nuclear Employers
The newly formed National Skills Academy Nuclear has selected a consortium consisting of four Scottish colleges to develop and implement a range of Higher National Diplomas for Scotland's nuclear employers. These important new qualifications will support progression and development opportunities in the nuclear sector for school leavers, new entrants and those re-training. They will also address the skills and recruitment challenges that this strategically important industry is facing. The group is being lead by North Highland College (Thurso) supported by Kilmarnock College; Dumfries & Galloway College and Glasgow College of Nautical Studies.
Thurso Pupil Phillip Todd Wins Council Sponsored Mod Award


Sixteen year old Phillip Todd of Thurso High School was the recipient of the Council sponsored Mairi Mhor Felllowship silver kilt pin for his performance in the 'Singing in Traditional style for Gaelic Learners' competition at Mod Lochabair on Monday 15th October 2007.
The prize of a specially commissioned silver kilt pin incorporating the Fellowship logo, designed and made by South Uist Jeweller Roddy Johnson of Dingwall was presented by Chairman of the Highland Council Gaelic Committee, Hamish Fraser.

Catching Up With Summertime 2007 Activities AT Ormlie Community Association
Summer Workshops


Ormlie Community Associations summer workshops this year were held during the last 3 weeks in August. Nearly 50 children registered between the ages of 4-12 years old. Local artists Paul Smith, Shelagh Swanson and Irene Clyne helped to produce graffiti art, junk puppets, photo frames, monster eyes, mobiles and much more with the young people who had great fun getting creative and messy!! The workshops depend on the help of volunteers to run the events too so a big thank you to them and especially to some of the young people who attend Ormlie's CPP regular sessions for the 8-14year olds. They are Arlene Sutherland, Gordon Clark, Logan Mathers, Leah Malcom, James Mathers and some of our youngest members Nathan Mathers, John McGeachie and Reece Smith. Your help was very much appreciated!
Fun Day At Ormlie


During the three weeks, Ormlie held its annual Fun Day on August 4th, we were lucky with the weather and had a good turnout of stalls, helpers and visitors. Music from local band Diesel 'n Dust livened up the event, a bouncy castle kept the younger ones happy and the variety of stalls provided something for everyone. Fancy dress competitions, chalk drawing, burgers, face painting and all the usual 'fun of the fair' made this a great family day out. Thanks again to all the volunteers who gave up their time to make this such a success.
Sponsored Walk By Ormlie Group


A small group of girls (10-11yrs) who are members of Ormlie's Community Partners Programme (CPP) completed a sponsored walk of 5 miles to Scrabster and then back to The Ormlie Centre to raise funds for Macmillan Cancer Support. The initial idea had come from Kimberley Farquhar, one of the girls who took part and they raised £90 which will be handed over to Louise Shakespeare, Macmillan Nurse for Caithness next week. This was a great achievement for the girls who took part and we would like to say WELL DONE!!
Nòs Ùr - Regional Minority Languages Song Competition in Inverness 2008

The first West European Minority Languages Song Competition will be held in Inverness next year as part of four regional finals held across Europe. The event is called Nòs Ùr which means 'New Style' in Scottish Gaelic, and languages expected to be entered into the competition are Scottish Gaelic, Scots, Ulster Scots, Irish, Manx, Welsh, Cornish and Breton. The winner of the West European competition will be entered into the final of the pan-European Liet Lavlut competition which will take place in Sweden next October. Event organiser and Inverness-based musician Brian Ò hEadhra has been commissioned by goEvents to manage the project.
Someone Selling Log Homes At Dunnet?
Log Homes Direct is advertising log homes for sale at Dunnet but there is no contact address and only a mobile phone number. The same aeriel photo appears here
14 October 2007
Road Traffic Collision - Princes Street, Thurso
About 12:05 hours on Sunday, 14 October 2007, a road traffic collision occurred on Princes Street, Thurso, Caithness, when a southbound motor car drifted to the nearside of the roadway and collided with a parked and unattended vehicle. This vehicle was shunted forward striking a second parked and unattended vehicle. The driver and sole occupant of the southbound vehicle, following treatment at the locus was conveyed, by road ambulance, to Caithness General hospital at Wick. This casualty remains unconscious and in a serious condition and has been transferred, by air ambulance, to Raigmore hospital, Inverness.
Caithness, Orkney and Shetland Association of Aberdeen - 2007 - 08 Programme
Youth Challenge 2008
The hunt has begun to find the best young innovators in the Highlands and Islands. The ICT Youth Challenge 2008 is looking for young people with bright ideas. The annual challenge, launched this week, is supported by Highlands and Islands Enterprise (HIE), BT Scotland and Microsoft, and invites teams of young people to submit their ideas for information and communications technology and of the future.
Caithness Floral Art Club - Nature's Bounty - October 2007

Peggy Reid from Cupar brought Nature's Bounty to Caithness with her demonstration to Caithness Floral Art Club. Lovely colour combinations along with attractive shapes in her foliage resulted in five eye-catching arrangements.

Marie Curie Cancer Care (Highland) - Thurso East Field of Hope.
Who will you plant your daffodils for?
Planting Date - 31st October 2007. 11am - 2 pm. Please come and plant your daffodils and raise vital funds for the local Marie Curie nursing service. For further information contact Elma MacKay 01463 238328,
elma.mackay@mariecurie.org.uk
10 October 2007
NORTHERN REVEALS LOW NUMBER OF KNIFE CRIMES
AND ALL DETECTED AFTER WEEK ONE OF SAFER SCOTLAND CAMPAIGN
NORTHERN Constabulary has underlined its pledge to remain vigilant in relation to knife crime at the end of week one of the Safer Scotland campaign to combat the carrying of offensive weapons. The campaign, spearheaded by Safer Scotland's Violence Reduction Unit, to combat the carrying of knives or offensive weapons was rolled out across Scotland at the beginning of last week. No Cases in Caithness so far....Police will use Stop and Search Powers.........
Who Is Passing Counterfeit Money? Can You Help the Police?
Police in Wick are appealing for information in connection with an incident of counterfeit money being used. Between the hours of 0500hours and 1700hours on 5th October 2007 a counterfeit £20 note with the serial number – A/EB 417901, was used to obtain goods at the Pultney News, Wick.
Vandalism - Heathfield Road, Thurso
Police in Thurso are appealing for witnesses in relation to damage caused to a car parked and unattended on Heathfield Road, Thurso. The damage has been caused between about 0630 hours and 1400 hours on Tuesday 9th October 2007.
Vandalism In Henrietta Street, Wick
Police in Wick are appealing for witnesses in connection with an incident of vandalism. About 1900hrs on 6th October 2007 a window was damaged of a dwelling in Henrietta Street Wick. Anyone who may have any information regarding this incident or seen anyone suspicious in the area is urged to call Wick Police station.
Vandalism In Wellington Street, Wick
Police in Wick are appealing for witnesses in connection with an incident of vandalism. About 2215hrs on 28th September 2007 a door was damaged of a dwelling in Wellington Street Wick. Anyone who may have any information regarding this incident or seen anyone suspicious in the area is urged to call Wick Police station.
MSP seeks community council views on flooding
Peter Peacock, Highlands and Islands regional Labour MSP, has written to every Community Council in the area to hear their views on flooding and what still needs to be done to combat its effects in north communities.
Castletown Playgroup & Toddlers AGM Monday 22nd October 2007 at 7pm
in Drill Hall, Castletown - everyone welcome.
South East Caithness Development Group
Minutes Of 14th August 2007 Show Huge Range of Activities
The South East Caithness Development Group has grown since February 2005 into an organisation looking at many of the problems facing a fragile area with population decline. As you can see from a look at the minutes from 14th August not only are problems being looked at but many are being addressed by a variety of methods not least of which are making funding applications.
8 October 2007
Thurso High 1970 Reunion
Anyone out there who is reaching 50 in 2008 may be interested in this reunion in Thurso.
Prize For Pulteneytown Pupil

Calum Sutherland, aged 10 from Wick received a surprise visit to his school before the end of term from a larger than life animal character. The Highland Council's recycling mascot, Compost the Cow and Waste Management Assistant Agnieszka Kalemba visited Pultneytown Academy Primary School to present Calum with a rucksack made of recycled material and an organic T-shirt. Earlier in the year Calum had entered a wordsearch competition in an edition of The Highland Council's Kerb Recycling Newsletter. After presenting the prize Agnieszka Kalemba stayed on to give a talk about Reuse, Reduce, Recycle to the P7 pupils
7 October 2007
FATAL Road Traffic Collision AT CASTLETOWN - UPDATE
The vehicle concerned was carrying six persons - three males and three females. It is now confirmed that the 15 year old female passenger who died was - ABIGAIL WENDY-JADE SIMPSON, 'Baruch', 22 Ola Drive, Scrabster, Caithness. A second female passenger, aged 14 years, has been transferred to Aberdeen Royal Infirmary suffering from spinal injuries. The third female passenger, aged 15 years, was admitted to Caithness General Hospital suffering from minor grazes and bruising. A 17 year old male passenger required hospital treatment for a minor head injury. The second male passenger and the male driver escaped unhurt.
Item Of the Day At Am Baile (Highland History & Culture)
Peelans
Peelans Peelans' (or Pillans) real name is said to have been John Maclean. He was a well-known character in Thurso around the 1850s. The origin of his nickname was not known by the author of the book from which the illustration is taken. Am Baile Front Page
Ordination Of New Bishop To Take Place on 13th Oct


The ordination of Bishop-elect Rev. Canon Mark Strange, the new Bishop of the Diocese of Moray, Ross and Caithness, will take place in St. Andrew's Cathedral, Inverness, on 13th October. The congregations of the Scottish Episcopal Churches in Caithness and Sutherland, formerly the Ancient Diocese of Caithness, will make a joint presentation to our new Bishop of a Shepherd's Crook. All bishops in the Anglican Communion have a crook as symbol of their pastoral position as shepherds caring for their flocks and our new bishop expressed a wish for a very plain crook. Our gift is a simple design, made in Caithness, of hazel wood, with a rosewood backing to the crook itself, which is carved from a ram's horn.
Sunday Papers
Windscale radiation 'doubly dangerous' - Observer
Britain's worst nuclear accident, the Windscale fire in Cumbria, released twice as much radioactive debris as was previously thought. Scientists studying weather patterns and amounts of radioactive material distributed after the 1957 blaze say previous estimates have played down its deadly impact.
Further to the fatal RTC which occurred on the A836 road near Castletown
The single motor car involved was a Ford Fiesta, driven by a young male. A number of other young persons were also in the car. In addition to the fatality, one of the passengers has been transferred to Aberdeen Royal Infirmary with spinal injuries. The remaining passengers escaped with minor injuries. Police wish to repeat their appeal for information from anyone who may have information relating to the collision, asking them to contact Northern Constabulary Road Policing Unit on 01349 862444 or Thurso Police Station on 01847 893222.
Wick Groats FC Win The League Cup and Steven Cup

Wick Groats won the Steven cup last night at the all Weather Pitch in Wick by beating a Veterans select 6 - 3. Wick Groats FC also won the County League cup
Highland Lives Now Has Several Caithness Stories
A while back we ran a an item telling you all about the chance to learn how to make documentaries with the BBC in their Highland Lives project. Well now a few Caithness stories are online at the BBC Highland Lives web site. the folk who came forward have been given the chance to learn some techniques on how to use the equipment to make slide and film shows. You can now see some of the results. Check them out under The stories so far, then launch the player. You will need Real Player or Windows Media Player installed to run the stories.
Sunday Papers
Sellafield checks hit by funding row - Sunday Herald
The above story contrasts with the one earlier in the week in many papers as below -
£25m to clear radioactive particles - Midlothian Advertiser
Fatal Road Traffic Collision - A836 (Main Street) Castletown
About 9.40pm on Saturday 6th October 2007, a one vehicle road traffic collision occurred on the A836 Thurso to John O'Groats road at Main Street, Castletown, Caithness. As a result of the collision, a 15 year old girl, who was a passenger in the vehicle, sustained fatal injuries.
6 October 2007
Isobel Mackay From Halkirk Raising Money for Diabetes UK On The Inca Trail
Isobel said, "I am doing a charity walk in November - see website http://www.justgiving.com/isobelmackay
I am from Halkirk - big brother Hugh John Mackay is the local shopkeeper and butcher and he is promoting my walk locally. I am raising funds for Diabetes UK for two reasons, one; my daughter has to take 4 injections a day - she is 22 and two; in memory of Bunty Mitchell - a great woman who was a stalwart within the Halkirk Community."
Wick To Thurso Relay Raised £3500 For Local Charities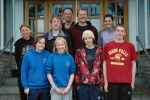 Car Boot Sale At BB Hall Wick Cancelled For Sunday
The company won't have enough staff to hold the car boot sale in the BB hall this Sunday.
5 October 2007
More Photos From The Neil Gunn Writing Competition 2007



Winners Details
Quoybrae - Store Sheep Sale - 4th October 2007
6,852 sheep were sold
Farming News
Scorrie Scoop Jackpot Reaches £1900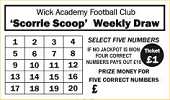 Polteney News In Dempster Street, Wick has changed hands and now has the Scorrie Scoop tickets and as bonus those great Johnston Pies on sale. So you now have two reasons to take look in Dempster Street - support the Wick Academy fund raising and get a pie to keep you happy if you don't win the jackpot this week. Check HERE for list of places where you can buy a ticket

CAITHNESS ARCHAEOLOGICAL VARIETY SHOW - TONIGHT
at Castletown Heritage Centre 6.30 Malcolm Caithness - welcome and introduction 6.35 Muriel Murray - Castletown Heritage Centre 6.45 Emma Sanderson - the work of the ADO 7.00 Nan Bethune, school teacher, child and possibly parent – outreach work in schools, various perspectives. 7.30 Andy Heald – Digging Up the Past: Personalities and Interpretations' 7.45 Paul Humphreys – early building programme 8.00 John Barber – River of Stone 8.15 Malcolm Caithness and AN Other - Castle Sinclair Girnigoe 8.30 Questions 8.45 Tea and Coffee. For further details contact Emma at The Trust on: 01593 731269 alternatively email: email@caithnessarchaeology.org.uk Week Two Of Highland Archaeology Fortnight
North Highland Regeneration Fund Announces Another £1million From NDA
The chairman of the North Highland Regeneration Fund, John Thurso MP in his opening remarks at T3UK on 4th October 2007 announced a further £1 million of funds are to be made available to add to the working capital of £500,000 that was injected when the company was set up a year ago. John Thurso enthusiastically welcomed the latest injection of funds by the Nuclear Decommissioning Authority. He pointed to the fact that the first tranche of money had almost all been invested. This larger amount would help the company to continue to assist local businesses to expand or set up and encourage firms from elsewhere to consider re-locating to the area. North Highland Regeneration Fund
EXCITING NEW DEVELOPMENTS PLANNED AT SCRABSTER
£15million Blueprint Points the Way Ahead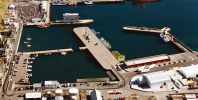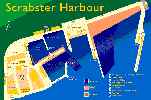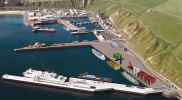 Exploration and production activity on the North West Continental Shelf (including the West Of Shetland and Faroese waters) has put Scrabster on the map as a recognised oil industry supply port. Scrabster's location in the far North of Scotland offers a more cost effective base over distant east coast ports. The UK's most northern mainland port is only a six-hour truck journey from the main logistics centres of Aberdeen and Peterhead. Significant investment has already been made by Scrabster Harbour Trust in extending and upgrading the port. This already allows the largest offshore vessels to access the harbour. Furthermore, they can undertake this at any tide, and without delays that often occur at other ports.
4 October 2007
New Yoga Classes At Various Places In Caithness
Shona Frisken an Orcadian has moved to the county. She has extensive experience as a Yoga teacher and is starting classes in Wick, Halkirk and Castletown. Shona trained as a yoga teacher with the British Wheel of Yoga while living in the north of England. Then she taught for 10 years in Edinburgh, before returning to the best part of Scotland. Shona teaches Hatha Yoga, which has been around for over 5,000 years, and therefore must have something going for it. It is simply learning to breathe properly, stretch gently and relax. Anyone can do yoga, and anyone can benefit from yoga.
Gaidhlig Learners Day
There will be a one day gaelic learners class at the Pentland hotel on 10th Nov There will be classes to suit peoples needs. Prices are £25 for Non members of CLIi £12 for people who are unemployed and £23 for members and £10 for unemployed. More information can be got from Seonag at CLI on 01463226710 or by email to seonag@cli.org.uk
Thurso Scouts Supported By £200 Donations Towards Hall Refurbishment

Two local scout groups have benefited from Dounreay Communities Fund. 1st Thurso Scout Group received a donation of £200 towards the cost of refurbishments to the Scout Hall at Riverside, Thurso. The Scout Hall is used by 1st Thurso Beavers, Cubs and Scouts plus other local groups. 2nd Thurso Scout Group kindly allowed the Viewfirth demolition project team to use their facilities during the demolition of Viewfirth. As a thank you for their generosity the project team and Dounreay Communities Fund each donated £100.
Dounreay Communities Fund Donation To Scottish Casualties Network

Dounreay Communities Fund has donated new hi-visibility vests and hard hats to Scottish Casualties Network. Scottish Casualties Network provides skilled casualties who can fulfil the requirements to the various organisations who would use casualties for training support. Representatives from the network are pictured here receiving the hats and hi-visibility vests from Marie Mackay of Dounreay Communities Fund.
Particles Could Be Cleaned Up Earlier Than Expected
The clean-up operation for radioactive particles offshore could be substantially complete within seven years while onshore monitoring with removal of detected particles would continue for a longer period if UKAEA's recommended way forward is accepted. Following a review of all the information gained from public consultation, studies, test & trials, independent expert reports, improvements in the monitoring technologies and the knowledge gained by offshore mapping surveys, it is believed that an environmentally and publicly acceptable clean up could be achieved within this timescale.
Royal Mail - Advises Do Not Post Mail During The Strike
Postal workers are on strike for two days from today and begin another two day stoppage next week. The result is that mail may not be delivered for at least a week. Two 48-hour strikes are planned. The first will begin at lunchtime on Thursday 4th October and ends at lunchtime on Saturday 6th October. The second will begin in the early hours of Monday 8th October, ending in the early hours of Wednesday 10th October. Royal Mail Web site for full report
3 October 2007
Lab In A Lorry Visited Thurso and Wick High Schools

Dounreay Communities Fund has sponsored Lab in a Lorry, a mobile science lab for young people to connect them to science. Lab in a Lorry visited Thurso and Wick High School over four days at the end of September. Designed to inspire the next generation of scientists and engineers, Lab in a Lorry offers 11-14 year olds the opportunity to explore science through specially created interactive experiments. The lorry is fitted with three distinct lab areas where groups of up to six young people can take part in each of the fun and informative experiments. The programme was delivered by volunteers, which included apprentices, scientists and engineers from the Dounreay site.
Places Still Available At
Photography Workshop Aimed At Improving Portraits
Local award winning professional photographer John Baikie will be running a workshop aimed at improving the standard of portrait photography by amateurs. Budding photographers will be working with a model demonstrating different lighting techniques.
2 October 2007
Neil Gunn Writing Competition 2007 Winners Announced
Caithness Young Folk Did Exceptionally Well In The Highland Competition

Winners of The Highland Council's Neil Gunn writing competition 2007 were announced today (Tuesday 2 October) at a prize-giving ceremony held at Strathpeffer Spa Pavilion. Established in 1988 and organised by library staff from The Highland Council Education, Culture & Sport Service with support from the Neil Gunn Memorial Trust, this year's competition attracted over 400 entries. The adult prose and poetry sections were open to writers throughout Scotland, while the secondary and primary school sections were open to Highland pupils from S1-S4 and P5-7 respectively.
1 October 2007
Bill Fernie At Events For "The Big Wild Read Challenge"
Chairman of The Highland Council's Education, Culture and Sport Committee, Councillor Bill Fernie was encouraged by the high number of children who had taken part. He said: "This is an excellent scheme to get children into their local libraries over the summer months where there is a wide range of great books for all ages to enjoy. Our library staff are always happy to give advice and help readers select books by new authors, as well as old favourites. I would like to congratulate everyone who took part and hope they continue to enjoy reading books for many years to come." Last week Bill attended certificate and presentations at Inshes Primary School, Dingwall Academy and the Town House Inverness. Bill will be at Wick library on 20th and 27th October in connection with the competitions for Children's Bookweek. Before then he will be at the Strathpeffer pavilion for another reading event.
Highland Welcomes Tougher Laws on Tobacco Sales
Legislation introduced today (Monday 1 October 2007) which prevents retailers from selling tobacco products to anyone under 18 years of age is being strongly supported in the Highlands, with The Highland Council promising to "police" the new legislation and institute prosecution where appropriate and NHS Highland reinforcing the benefits a healthy lifestyle free of cigarettes. Councillor Bill Fernie, Chairman of the Council's Education Culture and Sport Committee added: "We are delighted to see that fewer young people in Highland are smoking and will persist with our education initiatives to ensure this downward trend continues. Any move to prevent young people from starting in the first place can assist us greatly in improving the lives of those in Highland and future generations."