31 October 2009
Caithness.Org on Facebook Now Has 700 Fans
If you are already on Facebook you can join the fast growing fan club for Caithness.org. If for any reason the web site goes down we will use the Caithness.org Facebook fan site to keep folk informed in the future. See bottom of this page anytime for a link to the fans section.
Entries For Wick, Thurso and Halkirk And Anyone Can Enter
Get a Few More Caithness Villages In
Walt Disney World Searches For UK Twin Town


Enter Your Caithness Town Or Village and Win A Trip To Florida - FREE TO ENTER
Do you think your town is the most magical place to live? Does it have a touch of sparkle that makes it stand out from a crowd? Walt Disney World Resort in Florida, the place where dreams come true, is searching for a UK town, village or city to become its first official "twin town" so now's your chance to tell the world why your home town is so special. From now until 22 November 2009, anyone across the UK (over 18 years) can nominate their home village, town or city to become the Walt Disney World twinned town.....................
Enter At www.waltdisneyworldtwinnedtown.co.uk
Light In The North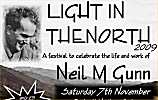 Saturday 7th November at Dunbeath Heritage Centre
Hear from Diarmid Gunn the nephew of the great writer. This will be followed by readings and lectures. This is chance to get into the novels and writings of the author and in the afternoon see another bit of Caithness heritage unveiled wtih the opeing of the renovated fish curer's store
Things Getting Back To Normal On Caithness.org
We are happy say that things are getting back to normal and we now have proper access once again to the main section of the web site after some trouble following our move to new server.
Whats On and Other Submission pages coming back online.
Bill's email now working again after some teething problems from the new home. Bill has a huge backlog now after nearly two weeks of poor access to his email but will now attempt to catch up with replies to everyone in coming days.
More Chances To See "Fields Of Barley" By George Gunn


Another chance to see 'Fields of Barley' by George Gunn Fields of Barley by George Gunn is doing a small tour funded as a Highland Homecoming project.
'Fields of Barley' revolves around a love story between a female farmer from Lower Pulteneytown and an Italian-American pilot and is set in Wick during the dark days of World War II. The play, which will form part of the nationwide Homecoming Celebrations, will be directed by Edinburgh based drama student Iain MacDonald with young performers, Peter Gordon of Edinburgh and Sheila Smith of Murkle in the leading roles. If you missed the chance to see this play in September you should go to one of these performances in November.
19 October 2009
Caithness.Org now on Facebook
We've added a page to Facebook for Caithness.Org. You can now become a fan and then we'll be able to keep you up to date with any technical changes to the site and any problems we might be having. We've installed a fanbox at the foot of this page.
Teething Problems With Our New Server
The move to our new server is going well but it's not without hiccups. We currently have limited access to upload new pages and updates to the front page. Also, our e-mail setup is not yet complete and may take a couple of days to sort out. If you have sent mail from which you expected a response, it may take a little longer than usual. We will be able to access any mail that is sent although it may not be today. There are still a few ghosts in the DNS system so some parts of the site may go offline for a short time while these are removed. Our submissions system for the business index and what's on is currently down until the appropriate software is installed. Submissions can be sent by e-mail in the meantime and will be actioned upon as access allows.
14 October 2009
Cinema Nights At Wick Family Centre, Bank Row, Wick
Tuesday 20th - Thursday 22nd - Tuesday 27th - 6.60pm - 8.00pm - £1.50
Wick family centre are having three cinema nights in the October holidays. Tuesday 20th 12 to 15 year olds new Fast and Furious. Thursday 22nd 8 to 11 year olds the new Scooby Doo. Then Tuesday the 27th 4 to 7 year olds New Caspers Scare School. Included in the cost is a drink and some popcorn. There are limited spaces so please phone and book to 01955606065.
Spaniel Puppy Found At Berriedale - Do You Know Who Lost It?
Extensive Collection On Caithness Moths In The Forum


Thanks to one of our forum members there is an extensive and growing collection of photos of moths found in Caithness. The postings are all in the Biodiversity section Although scattered in the section you can easily gather all the moth posts by clicking on the posters name - in this case Pterodroma and then Find all post by Pterodroma This can be done for any poster and helps you find other information already placed by the same poster.
thanks to Pterodroma for sharing information and photos.
'Alien' Gaelic being imposed on Caithness, says councillor - Press & Journal
Vehicles For Sale
This is very popular section in the Forum/Message Boards. Local garages have their own dedicated section where you can see some of their stock of used cars. See
Wm Dunnet & Co Ltd Richard's Garage J & G Sutherland
Got Spare Parts Lying around? - sell them free of charge in Spares, Accessories & Sundries For Sale
A growing number of sections here including recently added Boats & Accessories
Youth cleared of street attack on teenager - Press & Journal
two key witnesses deny statements to police
A teenager was yesterday cleared of carrying out two life-threatening attacks on another youth in a Wick street. Gary MacAlpine walked free after the collapse of the case against him on the second day of his jury trial at Wick Sheriff Court.
The Forum/Message Boards Are Now Moved To Permanent New Home
The final move of the Forum/Message Boards was completed about 2.00am (Yawn). Everything is working but let us know if you experience any problems. We are currently looking at the latest version of the Forum which comes with more upgrades. The main part of Caithness.org is now on schedule to move on Thursday night when the Forum will temporarily become the default main section to allow access to that part of the site for users. If you have never used the forum this will be good chance to see what is in there - over 495,000 posts, free classified ads where you can sell almost anything (there are one or two restrictions (e.g firearms etc). So Caithness.org big move overnight Thursday night with other domains eg Business Indexes whenever time allows (these moves will be quite fast compared to the main site).
For Farmers & Crofters a New Agricultural Vehicles and Accessories Section
Calling Employers - Job Ads are Free on Caithness.org so help bring down your costs by placing your jobs HERE - you may be surprised at the response. Just join the boards like any other member and place as many job ads as you like anytime.
You May Be Diverted To the Forum Once Main Site Transfer Begins
It is now expected the main Caithness.org web site transfer will take place on Thursday night and in order not to leave a blank space traffic will be diverted to the Forum for the length of time it takes to do the main site transfer. The forum will be under test on Wednesday to make sure it is all up and running before the main site starts to move. This may be subject to change at short notice so apologies in advance if things do not go to plan.
Server Move For Caithness.org - Work May Take Till end Of This Week
Work is ongoing with the move to our new home but due to the size of the web site there is a lot to do. The Forum move is underway now and will be up and running at the earliest possible time. Once the main site move begins and whilst things are being fixed you may see the Forum come on in place of the main site for a few hours. We hope it will function as normal until it is relinked in its usual place. So apologies for any loss of service as all this goes on. The web site is now in excess of 4 Gygabites and growing every day - Over 300,000 files in over 20,000 folders
Gàidhlig ga chomharrachadh aig a' Mhòd
A' bruidhinn aig latha-fosglaidh a' Mhòid Nàiseanta Rìoghail, thuirt Ministear na Gàidhlig Mìcheal Ruiseil gu robh e ag ainmeachadfh tuilleadh taic do dh'iomairt Riaghaltas na h-Alba gus ginealach ùr de luchd-labhairt na Gàidhlig a chruthachadh. Dh'ainmich am Ministear gum biodh £35,000 ga thoirt don Chomuinn Ghàidhealaich airson Oifigear Leasachaidh Mòid a chur an dreuchd gus planaichean Mòd 2010 ann an Gallaibh a thoirt air adhart agus gus taic a chumail ri ionnsachaidh na Gàidhlig anns an sgìre. Dh' ainmich e cuideachd gum faigheadh Comhairle Earra-Ghàidheal is Mhòid £15,000 gus tuilleadh chùrsaichean ionnsachaidh Gàidhlig a stèidheachadh anns an sgìre ionadail agus gus dèanamh nas fhasa do dhaoine clasaichean Ulpan a fhrithealadh.
Caithness Mod Awarded £35,000 By Scottish Government
Speaking on the opening day of the Royal National Mòd, the Minister for Gaelic Michael Russell announced further support for the Scottish Government's drive to create a new generation of Gaelic speakers.
The Minister awarded £35,000 for the Royal National Mòd to appoint a Gaelic development officer to take forward plans for the 2010 Mòd in Caithness and to support Gaelic learning in the area. He also announced that Argyll and Bute Council will receive £15,000 to increase the number of Gaelic courses in the local area and providing access to Ulpan classes.
Royal National Mod 2009 - Oban Gaelic News and Links
Watch Highlights From Each Day Of the Oban 2009 National Mod on BBC IPlayer - all this week
BBC Alba for more Gaelic
Lybster Senior Citizens' Christmas Party Auction
Fancy spending Halloween in the mysterious black magic arts of auction bidding?
Then come along to the annual Auction Sale to raise funds for this year's Senior Citizens' Party.
To take place in the Portland Arms on Saturday 31st October at 7.30pm
Anyone who wishes to donate any items for the sale should take them along that afternoon to the hotel or if they need uplifted then contact a committee member on any of the following:
01593 721467 01593 721500 01593 721225
13 October 2009
Caithness.org Big Server Move Is Finally Underway
We apologise for loss of some services whilst the move to our new server is being dealt with. This move has been awaited for some time but is finally happening now. There may be losses of parts of the site for periods including the Forum whilst all the work is carried out. We hope it will not be too long before we are all back up and running and better than before.
Christmas Portrait Shoots from Captiv8 Photography!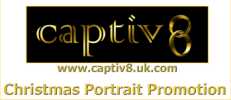 Once again it's time to start thinking about Christmas presents, and what could be better than a professional studio or location portrait shoot. Grandparents love a framed print of the children, or a beautiful canvas wrap, ready to hang on the wall. We have a whole range of great products for this year! How about booking a portrait session and surprise your partner on Christmas day with a stunning piece of art, or even an album or coffee table book from your shoot. These can be done in studio, in your own home, or on location somewhere special to you. Don't have children? How about a special pet? We do some amazing animal portraits which can make a great addition to your home.
Halloween Fun Day At Caithness Horizons


Caithness Horizons is holding a Halloween Fun Day, Saturday 31st October from 1pm - 5pm. Lots of spooky Halloween fun for kids and adults alike, real family fun day. We will be doing the traditional Halloween games of 'Dooking for Apples' and Treacle Scones. Along with a Ghost Hunt around the Museum, lots of Halloween crafts and games. Fancy dress optional but preferred if you are brave enough! Bring along your own decorated Pumpkin to be judged in our competition. There may even be a few surprises lurking inside the old town hall!
Chamber Slams Crown Estate Delay On Seabed Leases
Commenting upon reports by Reuters last week that the Crown Estate will announce seabed leases for the Pentland Firth development in February 2010, Trudy Morris, Chief Executive of Caithness Chamber of Commerce said: "We are extremely concerned by this delay. We were told back in August that conclusion of seabed leases would happen in the autumn. On 1st October we were told at the Caithness Conference that the Crown Estate was still concluding legal negotiations with potential seabed lessees and yet some 7 days later, we read of comments made by Rob Hastings, director of estate at the Crown Estate in a Reuters article that announcements will be made in February next year.
Walt Disney World Searches For UK Twin Town


Enter Your Caithness Town Or Village and Win A Trip To Florida - FREE TO ENTER
Do you think your town is the most magical place to live? Does it have a touch of sparkle that makes it stand out from a crowd? Walt Disney World Resort in Florida, the place where dreams come true, is searching for a UK town, village or city to become its first official "twin town" so now's your chance to tell the world why your home town is so special. From now until 22 November 2009, anyone across the UK (over 18 years) can nominate their home village, town or city to become the Walt Disney World twinned town.....................
12 October 2009
Crossroads 1958 - 59 Crossroads 1959 - 60

Photos sent by David Robertson

Crossroads School Photos Index
Schooldays Index for all other early Caithness School photosIf you would like to share old school photos send a scanned copy to bill@caithness.org with as much information as you have.
11 October 2009
Ex-Councillor Bill Mowat On Crofting Reform Legislation
Bill Mowat forwarded a copy of his submission to the consultation on Crofting reform and we publish it today. The consultation ended on 12th August 2009 and is now being considered. Updates on progress of the Crofting Reform Bill can be found at www.scotland.gov.uk/News/Releases/2009/09/29100459
North School 1947-48 or 48-49

Photo sent by Brian Dishon
If anyone knows names for this photo send them to bill@caithness.org
Can you identify the correct year? Apologies to Brian for the long delay in adding this photo.
North School Wick Index for other years.
Schooldays Index for all other early Caithness School photos
If you would like to share old school photos send a scanned copy to bill@caithness.org with as much information as you have.
Latest Vandalisms and Petty Crimes In Caithness - Can Anyone Help The Police
Coal Stolen - Henrietta Street, Wick
Cover Of Truck Stolen - Sarclett
Jacket and Mobile Phone Stolen - Portland Arms, Lybster
Window Smashed - Cairndhuna Terrace, Wick
Vandalism - Olrig Street, Thurso
Door Broken - Ormlie Crescent, Thurso
Damage To Door - Girnigoe Street, Wick
Toddler Faith's brave battle with rare form of cancer - Sunday Mail
LITTLE Faith Marshall's name could not be more appropriate. Despite looking a picture of health, the bubbly two-year-old is fighting a rare cancer..........
Mum Natalie Marshall from Thurso is fund raising for CLIC Seargent the children's cancer charity. You can donate at www.justgiving.com/natalie-marshall
10 October 2009
Do You Want To Go To the Rangers V Hibernian Game On Saturday 24th October?
Caithness Loyal Rangers Supporters Club: Bus to game vs Hibernian on Saturday 24th October. Bus and Ticket - Adult £60, U16 £45. Leaves Wick 0430hrs, Castletown 0450, Thurso 0500 and Halkirk 0510. Contact Alan on 01847 821059 or Sinky on 07843568326 to book a seat.
Caithness Crossroads Care Forum Send Thanks To All Who Helped Raise Funds Recently
Anthony Page, Chairman of Crossroads Forum send the group's very grateful thanks to all those generous people who supported the Care Manager, Sue Mileham on the West Highland Walk last month. She completed this successfully and made a profit of £997 for Crossroads. The Variety Concert held at Thurso High School on September 25th 2009 was very well supported and made a profit of £1003, and thanks are due to the musicians and artists who gave their services free and for those attending the concert.
New Area Commander Returns To Caithness


Third time's a charm for Chief Inspector Matthew Reiss as he returns to Caithness, Sutherland and East Ross as Area Commander. They say third time's a charm and that's certainly true for Chief Inspector Matthew Reiss as he returns to his favourite area of the Force next month. The newly promoted Chief Inspector takes over the role of Area Commander for Caithness, Sutherland and East Ross on November 2 following the recent departure of his predecessor Chief Inspector Andy Brown. Chief Inspector Reiss is delighted to be returning to an area he has enjoyed two previous postings, Wick as a PC and then as a Sergeant and subsequently an Inspector in Thurso.
Caithness Mod 2010 Steps Up A Gear With One Year To Go - Events Officer To Be Employed
The Caithness Mod takes place 8th - 16th October 2010 when thousands of competitors and visitors will descend on the county. Ever since the announcement nearly two years ago the Caithness would host the 2010 Mod the local Caithness organising committee have been working behind the scenes to ensure that the biggest event to hit Caithness goes smoothly. Everything from transport, accommodation to venues for the hundreds of competitions to television and radio and all forms of media showing interest. Now an events officer is about to be appointed to help the volunteer committee deal with the many aspects of running this huge event.
BBC To Record "Take The Floor" from Wick - Tickets FREE
BBC Scotland will be recording "Take the floor" with presenter Robbie Shepherd from Wick High School on Tuesday the 27th of October at 7pm. The Addie Harper Jnr trio will be providing the music for dancing and this recording will have a special Caithness connection as the music performed will be music recorded by the Wick Scottish Dance Band in the 70s & 80s. Guests on the programme will be Carol-Ann Mackay & Jenna Reid from Dochas and the Melvich Gaelic Choir............
"Take The Floor" at the BBC
7 October 2009
Unique Dounreay Fire Engine Donated To Caithness Group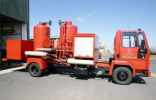 A unique fire engine specially made to tackle radioactive metal fires at Dounreay has been saved from the scrap heap, thanks to a group of local vehicle enthusiasts. Dounreay's heritage officer James Gunn contacted the local Caithness & Sutherland vintage vehicle club to see whether they were interested in acquiring a piece of Dounreay's history. The fire engine, known as a graphex tender, is one of only two in existence. They were designed and built to Dounreay's specifications, to fight liquid metal coolant fires in the site's two experimental reactors. Each vehicle carried one tonne of graphex powder, a graphite-based fire fighting agent. See more vehicles Old and New In Caithness
Dounreay October News
Two far north creel boats in £10,000 claim - Press & Journal
ANNUAL MICRO-RENEWABLE SHOWCASE
Caithness Energy Advice is part of Ormlie Community Association, delivering free energy advice to householders in the North Highlands. To learn more about the latest micro-renewable technologies, please drop in to either:
Wednesday 7TH OCTOBER - MACKAYS HOTEL, WICK – 12 NOON TO 7 PM
Thursday 8TH OCTOBER – WEIGH INN, THURSO – 12 NOON TO 7PM
Marine Energy is coming - drop in event and presentation
Caithness Horizons, Thurso - Thursday 8 October 1.00 - 7.30pm
Assembly Rooms, Wick - 2 November 1.00 - 7.30pm
Bettyhill Village Hall - 3 November 1.00 - 7.30pm
2000 Highland Teachers Signed Up For Highland Curriculum for Excellence Showcase
Highland Council's education department is facilitating a major two day event to spread good teaching practice around Highland in relation to Curriculum for Excellence. This will be held over two days on Tuesday 27th and Wednesday 28th of October 2009. The event is being held at Dingwall Academy. A browse through the section on Highland Council web site will show the depth of what is on offer and give a glimpse of the changes taking place in Highland education. For more information about Highland Education services go to Learning Here
6 October 2009
STV NORTH GETS SWITCHED ON TO SWITCHOVER HELP SCHEME
Caithness and North Sutherland Digital TV Switchover Date - 2 June 2010
More than 190,000 older and disabled people in the STV North region are entitled to practical help to switch over to digital television. Today the BBC-run Switchover Help Scheme launches a television and print advertising campaign to raise awareness of the help available to older and disabled people so they can continue to watch their favourite television programmes after switchover. The television advertising campaign, which will run on STV from this week, features 'Jean', a lady of nearly 80 and 14-year old Paralympic double gold medallist, Eleanor Simmonds. The Help Scheme will also be running local and poster advertising campaigns, and Help Scheme events in the lead up to switchover. The Help Scheme is working alongside Digital UK and with local charities and organisations to spread the word.......
Pulteneytown Academy 50th Anniversary Celebrations
On 30th October 2009 the present building of Pulteneytown Academy is 50 years old and staff and pupils are currently planning two days of celebrations to mark this occasion. On Thursday 29th October, the school will be having an open day from 10.00 a.m until 8.00 p.m. and members of the community are welcome to visit the school at any time during these hours. There will be displays of photographs old and new, old memorabilia and current pupils work about the changes to our school community and building over the last 50 years. There will also be some souvenirs on sale and a refreshment area where you can catch up with friends old and new...........more
Thurso Cemetery Bridge Opening Ceremony


Pupils from Miller Academy Primary School, Thurso, were centre stage last Friday at a ceremony to mark the opening of a new footbridge which forms an important pedestrian link over the River Thurso, below Thurso Cemetery. Primary 7 pupils have been featuring the local project in a technology project and were delighted to accept an invitation from The Highland Council to attend. James Rollinson and Katie Moar helped Thurso Councillor John Rosie to cut the ribbon to formally open the new Mall Walk Bridge, which replaces the structure which was destroyed by river flood flow, in the storms of October 2006. The bridge re-establishes the river crossing which is part of a popular local walking route. Councillor Rosie was instrumental in persuading the Council to replace the Mall Walk Bridge. He said: "I am delighted the children could join me in opening this important bridge, which re-establishes a much cherished walk for Thurso folk. It is a real bonus that the youngsters are looking at the bridge and its fascinating history in their school work." Valued at £250,000, the bridge has a single span of more than 36 metres. Design of the new structure has been by consulting engineer Arch Henderson LLP and the contract for its construction has been completed by McGregor Construction (Highlands) Ltd. The steel superstructure of the new bridge was fabricated and galvanized off site, for erection on completion of abutment supports on either bank of the river. Consent for the work (which is in a Site of Special Scientific Interest) was given by Scottish Natural Heritage.
5 October 2009
BBC ALBA Will Feature Northern Nashville County Music Festival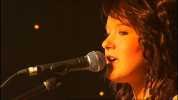 UK country music fans will be able to tune in for live performances from acclaimed national and international country music artists in a new television series, Ceòl Country to be broadcast this month on BBC ALBA. Ceòl Country is a six-part series produced by mneTV to showcase the best music from this year's Caithness Country Music and Creetown Country Music festivals, and will hit our screens from Tuesday 20 October. Both festivals have a dedicated support thanks to the range of worldwide country music stars that come to perform and now for the first time, BBC ALBA will show the finest acts in a premier country music series. The opening show comes from the sixth annual Northern Nashville Country Music Festival in Caithness, the highlight of which is a live set from Canadian star Michelle Wright. Born and raised in Ontario before relocating to Nashville, Tennessee, Wright has enjoyed more than 25 hit singles in Canada including No. 1's 'Take It Like A Man' & 'One Time Around' and has achieved in excess of two million album sales.
Promo Film for the TV Shows - Starting Tuesday 20th On BBC Alba
They will be on Sky Channel 168 / Freesat Channel 110 on Tue 20th & 27th October, and 3rd Nov at 2100 hours, with repeats the following Sun evenings also at 2100 hours.

Northern Nashville Country Music Festival 2010 - Details now on site 2nd - 4th April 2010
ANNUAL MICRO-RENEWABLE SHOWCASE
Caithness Energy Advice is part of Ormlie Community Association, delivering free energy advice to householders in the North Highlands. To learn more about the latest micro-renewable technologies, please drop in to either:
Wednesday 7TH OCTOBER - MACKAYS HOTEL, WICK – 12 NOON TO 7 PM
Thursday 8TH OCTOBER – WEIGH INN, THURSO – 12 NOON TO 7PM
4 October 2009
Caithness Waybaggers Walk Dunbeath Strath

Our walks to Foinaven in July and Ben Klibreck in August were both cancelled because of bad weather. The trip to Slioch in September was not much better. Low clouds and drizzle with water pouring down the burns from previous days of heavy rain. I managed to fall in a burn and get soaked to the arse! Five of us set out and only two made it to the top. It was such a contrast in weather two weeks later for our walk up Dunbeath Strath. A sunny day with a blustery wind. Our first stop was at the Broch only five minutes along the path. It's worth a look over the stone wall surrounding it to see the lovely view up and down the Strath. We continued on our way following the path up to the soldiers leap then on to the cemetery where we stopped for a tea break. We crossed the moor which was fairly dry to the small hill of Cnoc na maranaich with its cairns on the top. See Earlier Waybagger Walks HERE Other Walks
Winter Is Coming - If You have an Open Fire Or Wood Stove Get Your Logs Soon
Dunnet Forest is run by a registered charity and has regular log sales to help raise funds to contribute to the maintenance of the forest. the forest is open for sales on the following dates
Saturdays from 10am to 1pm on 2009 - 10 October, 7 November, 28 November, 12 December. 2010 - 9 January, 6 February, 6 March, 3 April, 1 May.
For sales outwith the above dates, please ring Will Menzies on 01847851 662 or Jean Barnett on 01847 851 353 to arrange a convenient collection time.
Harvest Festival Open Day At Wick St Fergus Church (formerly Wick Old Parish Church)


Some of the old hands from the open days at the former Bridge Street Church were helping to organise this open day on the them of "Harvest". Funds collected were to be donated to projects in Malawi.
Earlier open days can still be seen in the Bridge Street Church pages HERE
Sunday Papers
Beatrice's second wind - Scotsman Business
3 October 2009
Reformed Grail Fanatic From Wick Launches Latest Book
The mystery of Rosslyn Chapel has been given a new twist amid claims that the historic building may be hiding more secrets deep underground. Ashley Cowie' latest book examines more of the mysteries.
HUNKY historian Ashley Cowie is Scotland's real-life Dr Robert Langdon - The Sun
The Rosslyn Templar by Ashley Cowie is out now, published by Luath Press, priced £9.99.
Caithness Big Band - Mackays Hotel - 9.00pm Saturday 10th October


Caithness Big Band at Mackays Hotel, Wick will present a programme of music featuring reproductions of the recordings made by the great swing bands of the 1930s and 40s. This includes music made famous by the Count Basie, Glenn Miller, Duke Ellington and Tommy Dorsey bands. In addition, the band has put its own stamp on a number of standards from that period and from more recent times.
1 October 2009
PPP NEWS - Wick Training Centre - New Opportunities For Young People In Wick
Pulteneytown Peoples Project has secured Leader Funding to set up a new project called TARGET which has the objective of running a course targeting young adults who are currently seeking employment. Courses will also target young adults who are ready to leave school and need experience and information as to what they want to do in the future. The aim of the project is to provide a personal centred plan to help young unemployed gain employment. The course will run four mornings a week for a minimum of 12 weeks and allow participants to develop skills that will assist them to gain employment..........Starts 26 Oct - Apply soon as place limited........
SVQ in Business Administration Level 2
In partnership with ITP Solutions, the TARGET project has secured 8 places for anyone under 20 to receive a recognised qualification and give them a better chance of gaining employment. This course will run for 26 weeks and will include a mix of work placement and study time. The course will start on 2nd November..........
Pulteneytown People's Project – Hobbies Groups
Computer Courses
Names are now being taken for the next 10 week sessions. These run throughout the year in Basic Computing, Microsoft Word, Powerpoint and Excel...................
Hobbies Groups
There is a small amount of places on our stitch-craft group which meets every Tuesday morning. There is also a card making and hobbies class on a Tuesday Afternoon and both Thursday morning and afternoon. Classes cost £1.50 with refreshments included.....................
Art Classes
Community art classes run by Karyn Fraser MA, are currently being held in our premises as well as Clyth Hall and Lybster Outdoor Bowling Hall...................
Mixed Media and Fibre Classes
This group run by Bettine Bain meets at PPP on Tuesday evenings with a further day time group due to start at Caberfeidh Court. The course teaches students how to dye and prepare yarns and fabrics for using in both experimental work and to make finished art pieces................
Holiday Club
The October holiday club will run from Monday 12th – Friday 16th October in Wick High School. Cost will be £7.50 per full day and £4.50 per half day session. The club is open to children from P1 – S2.........
MAASK (Morning and After School Club)
The club operates from Wick South School is open to children from p1-p7 from any primary school. Children can be picked up from Hillhead, North or Pulteneytown Academy schools and taken to MAASK and be dropped off at home between 5.15-5.30pm.......
Coffee Morning
The computer classes have organised a coffee morning with entertainment in the Back Bridge Street Club on Saturday 7th November from 10 – 12..........
Coach Trip
Pulteneytown Peoples Project uses their money from their fundraising efforts to subsidise bus trips to the community so they are affordable. After the success of Annie during the summer a trip has been organised to Eden Court to see 'The Steamie' - Written by Tony Roper............................
Opportunity for Caithness Artists and Makers at St Fergus Gallery, Wick
The St Fergus Gallery are currently accepting applications for the opportunity to display work within the Art and Craft Sales area within the Wick Library Foyer area. Caithness based Artists and Makers are invited to apply by sending a maximum of 6 images and short biography to ....................
THE BIG DERBY MATCH - Thurso FC V Halkirk United - Recreation Park, Halkirk 2.30pm Sat
On Saturday afternoon Thurso FC climbed to the top of the league table with a 2-2 draw at Dingwall Thistle thanks to second half goals from Nigel MacKenzie and Mark Nichol. Dingwall Thistle were two nil up at half time from a Lee MacDougall own goal and one from Gary Urquhart. Next game is THE BIG DERBY MATCH in The North Caledonian Cup Semi-Final away to Halkirk United at Recreation Park with a 2.30 p.m kick-off. The other semi-final is between Muir of Ord Rovers and Dingwall Thistle.
Council Leader Confirms Commitment To Wick High School
The Leader of The Highland Council's Administration Councillor Michael Foxley has urged the Wick High School Parent Council to work with the Council and the Scottish Government to deliver a significant investment at the school. He said: "This is a time for celebration that Wick High School is going to benefit from a very significant investment. It is important that the Parent Council works closely with the Council and the Scottish Government to secure the best way forward, based on the best possible technical advice."
New School The Only Solution - Caithness Courier