Scottish Roads Weather Problems Bulletin Board
Click for Winter Emergency Numbers, Road Information etc
31 December 03
Great Pictures Of Caithness & Sutherland In The Snow


Alan Moar has been up flyong and posted some great pictures of the two counties on his web site
30 December 03
Cold In Caithness Today


Caithness like most of the north of Scotland had freezing weather all day. Snow had fallen overnight but the day was bright and sunny. No problems on roads as gritters had been out. lovely day for walks on the beach or along the rivers.

30 December 03
Caithness Men In New Years Honours List



The New Year Honours list includes two Caithness men who have been awarded MBE's. Willie Mackay for services to Caithness agricultural industry George MacDonald who has long been involved with the British Legion in Wick. Congratulations to them both.
Caithness Country Music Festival 23 December
Local country music enthusiasts have come together to organise the event at Thurso's Gillock Park and caravan site between the 9th - 11th April. The three-day event will feature five live shows with headline acts of international standing and will also feature popular local, Scottish and Irish bands. Caithness and Sutherland Enterprise (CASE) has awarded organisers, the Northern Nashville Country Music Club, a funding support package totalling £9,900, which includes £7,000 from the European-funded Community Economic Development (CED) programme........................
22 December 03
New Local Firm Aims To Deliver Safety Services


If you have a business premises then you have a legal obligation to ensure that it is properly protected against fire, and you probably do, but are you sure that the fire equipment you do have is compliant with the regulations? Having it regularly serviced by a competent person (as you must do by law) is not the whole answer. You may have the wrong types of extinguisher, or the right types but in the wrong place. You may not even have sufficient to satisfy your insurance company. What is even worse is that you are almost certainly paying far too much to have your equipment serviced, and that has to be important!
22 December 03
Council Recycles One Million Aluminium Cans


And urges public to recycle their festive carry-outs. As Highland Council marks the recycling of the millionth aluminium can collected in the Highland area over the last 9 months, Councillor Bill Fulton the Depute Chairman of Waste Management for The Highland Council's Transport, Environmental and Community Services Committee urged everyone over the Christmas and New Year celebrations to continue to collect their aluminium cans for recycling. The million cans collected over the 9 month period represents an increase of around 25% on recycling figures since the Council began operating the "Cash for Cans" scheme.
22 December 03
COUNCIL MISGIVINGS AT A9 IMPROVEMENT SCHEME
The Scottish Executive is to be urged to reconsider plans to provide overtaking opportunities on two stretches of the A9 between Drumochter and Inverness at a cost of £5 million. The Convener of The Highland Council Councillor Alison Magee has written to Scottish Transport Minister Nicol Stephen, MSP, expressing the Council's opposition to the introduction of a road lay out known as wide single carriageway (WS 2 + 1), which is aimed at guaranteeing overtaking opportunities by incorporating two lanes in one direction, with one lane in the opposite direction.
22 December 03
CASE ANNOUNCES SALE OF
SUTHERLAND WOOLLEN MILL BUILDING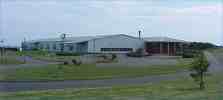 Highlands and Islands Enterprise (HIE) has announced today that the former Sutherland Woollen Mill in Brora has been sold to local engineering firm, Edward Mackay Limited (EML). The property was sold to EML for £610,000. The price achieved is in excess of HIE's current valuation of the building...............
20 December 03
Lybster Landmark Gone After 100 Years




The Railway shed at Lybster has gone after 100 years. The end of an era as the old railway shed which was a village landmark for slightly over 100 years became a bonfire on its demolition. The railway opened on 3rd July 1903. The shed came down on 19th December 2003.
20 December 03
DIANA MACDONALD - New Caithness Chiropodist




After having qualified from Queen Margaret University College, Edinburgh with an honours degree in Podiatry, 22 year old DIANA MACDONALD returned to her home county of Caithness to start up her business as a Chiropodist; based at her home in Hempriggs near Wick and travelling to her clients across the area. Diana launched her business in August this year and welcomed the assistance from the Prince's Scottish Youth Business Trust (PSYBT), At the early stages of the business it is getting the finance in place to be able to sustain the work while you get established which
19 December 03
Highland Council Latest News
19 December 03
CONSUMERS WARNED OFF DEBT COMPANIES
Glasgow accountants, Wylie & Bisset, are warning consumers to beware of seeking advice from debt management companies following the Christmas shopping spree. Such companies which are not subject to regulation, promise to consolidate a person's debt into one, often substantial payment programme; they charge administration fees over an extended period for a service which is available free of charge from other organisations.
19 December 03
Brake put on plan to open up the A9
HIGHLAND Council has decided not to open up the A9 to commercial development, after members voted to reverse the lifting of a long-standing ban.
18 December 03
Caithness Tora-Kai Shotokan Karate Club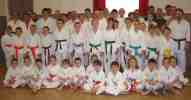 The club held a Kata competition recently in the Assembly rooms in Wick. Over sixty members participated and after an excellent display of technique, timing and power

17 December 03
Halkirk United V Thurso Saturday 20th December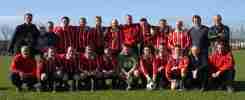 Big Caithness Derby game on Saturday at Recreation Park in Halkirk between Halkirk United and Thurso F.C. Kick off is 1.30 p.m in The MSIS North Caledonian League.

17 December 03
Funding Settlement For Local Government


The 2004-05 and 2005-06 funding allocations for individual councils were announced in the Parliament today. Finance and Public Services Minister Andy Kerr confirmed the funding increases announced last December as part of the three-year settlement for 2003-06 and gave details of additional money for a number of new initiatives as well as transfers of resources both into and out of the grant paid by the Executive to local authorities. Over the next two years, local authorities in Scotland will receive: £7.667 billion in 2004-05 £7.992 billion in 2005-06. In 2004/05 Highland will receive £354.2million £22.9 increase on 2003/04. These figures do not include council tax or housing benefit
16 December 03
Younger People And British The Nuclear Energy Society - New Group
Do you have an active interest in nuclear energy matters? - You do not need to work at Dounreay to join.
If you work or are interested in the nuclear industry then a new email group could be of interest to you. This new branch of the British Nuclear energy Society is based at Dounreay and is setting up an email group to keep younger members informed of what is happening. Are you a BNES member or simply interested in hearing more about the opportunities the BNES and YGN offer, in particular the Dounreay BNES Branch??...Opportunities such as: Conferences Seminars Lectures Technical Visits BNES Journal..... the list goes on....The newly formed Dounreay BNES branch is looking to construct a circulation list of:
BNES members Those interested in becoming BNES members OR simply interested in being kept informed of BNES Activities.................................
15 December 03
Maternity Demonstrations Day


All the pictures from the day
15 December 03
UKAEA Awards £90 Million Contract (Biggest Ever) To RWE Nukem
UKAEA has awarded a ten-year contract, worth upwards of £90 million, to RWE NUKEM for radiological protection services across all its sites. The contract - extendable to 15 years depending on performance - is one of the largest single contracts ever let by UKAEA and was awarded after a competitive tendering exercise. The contract covers the full range of radiological protection services including health physics monitoring, radiological protection advice and an Approved Dosimetry Service that includes monitoring of personal radiation film badges. It covers UKAEA's decommissioning sites at Dounreay, Caithness, Windscale, Cumbria, Harwell, Oxfordshire and Winfrith, Dorset, together with some services at the fusion research centre at Culham, also in Oxfordshire......
15 December 03
Pennyland Kids Get In On Recycling With UKAEA & Vulcan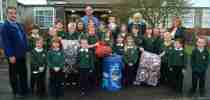 A charity recycling venture started by staff at Dounreay has spread to the local community, helping to spruce up the nearby town of Thurso. Thousands of soft drink cans are collected every year at Dounreay and sent to an aluminium recycling plant in Ross-shire, with the proceeds going to needy causes in the far north. The initiative has reduced the amount of commercial waste produced at the site which otherwise would be sent to a local landfill.
15 December 03
FUNDING BOOST FOR ENTERPRISING HIGHLAND PUPILS
The Highland Council is one of 10 councils in Scotland which has been successful in bidding for Scottish Executive funding which supports enterprising pupils who are determined to succeed. Minister for Enterprise and Lifelong Learning Jim Wallace has announced that the Council will receive £1.75 million over three years through the Executive's £40 million Enterprise in Education strategy.
10 December 03
LOWER AIR FARES FROM INVERNESS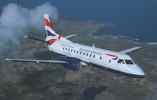 Air passengers in the Highlands and Islands are being offered significant fare reductions between the region's hub airports and Edinburgh and Glasgow. British Airway's franchise partner Loganair Ltd has introduced a new, simpler fare structure across its network and Inverness will now benefit from the launch of 'Everyday' fares.
10 December 03
"The Fiddle Workshop"
A New Tuition CD From Karen Steven


This month sees the release of Karen Steven's latest CD entitled "The Fiddle Workshop." It is aimed at fiddlers wishing to expand their repertoire of tunes. This is a double CD consisting of over 2 hours of recording. The recording begins with all 14 tunes performed in 3 sets on fiddle (Karen Steven) and piano (Anne Taylor). Eleven of the 14 tunes are traditional and the final 3 tunes are Karen's own compositions.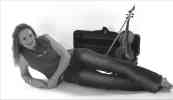 Listen To Karen Steven
From Dances In The Wilds
Track 01: The Wild Spell, The Brig O'Trams, The Stroma Swelkie
From Dance On The Fiddle
Track 09: High Road to Linton

10 December 03
Model Show - Another Success


Thurso Traders had a successful time over the weekend. It wasn't long before the streets were full with everyone enjoying the entertainments provided. Most of the shops were dressed up and all welcomed the public with their usual festive spirit.
9 December 03
Dounreay Employees Boost Caithness FM Toy Appeal


The Dounreay Employees Charity Fund have made a donation to Caithness FM in respect of their local Christmas toy appeal which is run as part of the Moray Firth Radio toy appeal. All toys collected by Caithness FM stay in Caithness and are distributed to the most appropriate homes by the Social Work Department, Wick.
9 December 03
Free 2004 Calendar - Focus on Caithness BIODIVERSITY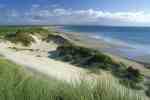 The Caithness Biodiversity Collection, a set of over 400 images of the wildlife, landscapes and land uses of Caithness, was launched last Friday, 5th December in the Waterlines Centre, Lybster. The Collection represents a year's work by wildlife and landscape photographers Ken Crossan and Iain Sarjeant, and by underwater photographer Sue Scott. After a short introduction, those present were treated to a slide show of a selection of the images and given a calendar that has been produced from the collection.
7 December 03
Caithness Highlander Meets Caprice In Bosnia


Christopher Chalmers from Caithness currently serving with One Highlanders in Bosnia may be working hard wit the rest of the troops but there are a few lighter moments and we can see this was definitely one of them when top model actress Caprice arrived to meet the men and women out there.
6 December 03
Under 15 County Badminton Championships
1 December 03
CARERS RIGHTS DAY – 5th DECEMBER 2003
Thousands of people may be missing out on the support they are entitled to whilst looking after a sick or disabled relative at home. As part of the "Joint Futures for Carers" Project, Highland Carers Project, are joining forces with NHS Highland and Highland Council Social Work Services to promote Carers Rights Day on Friday 5th December, a national awareness day organised by Carers Scotland in partnership with Scottish Gas.