24 July 07
Scottish Red Cross Send Rescue Team To Flood Area

A British Red Cross specialist flood relief and rescue team from the North of Scotland has been sent to Gloucestershire to help the thousands of people affected by the unprecedented and devastating floods across England in the past two weeks. The team of 10 Scottish volunteers and staff - from Inverness, Elgin, Kyle of Lochalsh and Aberdeen - arrived in Gloucester early this morning (Tuesday 24th July 2007) with four 4-wheel drive vehicles and two specialist flood relief rescue boats.
20 July 07
Marine Mammal Medics Training With Assynt Mountain Rescue Team


Four members of the Caithness Marine Mammal Medics (BDMLR) joined Assynt Mountain Rescue Team for a morning of training at Latheronwheel recently. Members of the team where shown how to set up a fixed rope, use a climbing harness, a descender, and climb a steep slope with a load.
5 July 07
WHAT'S YOUR HIGHLAND LIFE?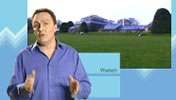 BBC Scotland are coming to Thurso in August 2007 to run storytelling and audio visual workshops. You can tell your story – and share it with the world – through 'Highland Lives', a BBC Scotland / Highland 2007 project running this summer throughout the Highland region. The workshops will help you illustrate your story about Highland life through video or audio slideshow. The finished pieces will be shown on the BBC Highland Lives website – http://www.bbc.co.uk/highlandlives
Stories on the website will reflect the modern-day reality of life in northern Scotland. Taking part is free but you do have to apply in advance. No one's too old, although the project is for over-18s only. It doesn't matter whether you have technical experience or not. Your story is what's most important.
Bill Fernie Is New Chairman For Highland Opportunity Limited


Councillor Bill Fernie, Highland Councillor for Wick, was recently elected as Chair of the Board of Directors of Highland Opportunity Limited and Councillor Helen Carmichael who represents the Aird and Loch Ness Ward was elected as Vice-Chair. Highland Opportunity Limited is a Highland Council company, limited by guarantee, with a Board of Directors drawn from the Council's elected members. It is the Enterprise Trust for the Highlands providing discretionary financial assistance, professional business support, youth enterprise services and European connections to small and medium-sized enterprises. It has a particular interest in helping new and developing businesses. (For more about the company see About Highland Opportunity Ltd) The company currently has 28 staff (9 Core, 5 European Business Services and 14 in the Working For Families Project).
Lybster Gala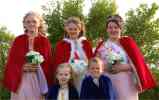 Thanks to Marshall Bowman for taking the photos of Lybster Gala while Bill was over at Castletown Gala
Pick Up A Radio Station While On Caithness.org
Local BBC Scottish AREAS News Broadcasts -
Moray Firth Radio - North Scotland
Nevis Radio - Fort William Lochaber Area
Radio 1 - 1Xtra - Radio 2 - Radio 3 - Radio 4 - Radio 5 Live
5 Live Sports Extra - 6 Music - BBC 7 - Asian Network
World Service - Radio Scotland - Radio Ulster - Radio Wales
Radio Cymru - Radio Foyle - Radio Nan Gaidheal
Radio Orkney - More Radio On Your PC
Football News - Updating Daily

Caithness Football And Other Scottish Football Sites
Highlands & Islands News At Scottish Executive
More News By Topic
Arts
Flying News And Information
Business
Scottish Coastguard News Coastguard
Farming
Football
Music
Politics
Property
Transport
Scottish Tourism News
Aberdeen News
Edinburgh News
Glasgow News
Read The Scottish Newspapers
Read The Rest Of The World Newspapers