28 February 2010
Wick High 1982 Reunion - 23 July 2010
Yes folks many of you will be reaching 40 this year so a reunion is being organised for July 2010 in the Francis Street Club, Wick. Get in touch with the organisers as soon as you can to book tickets to help them set a price and book music and arrange catering.
Wick Family Centre Page Update With Latest Information
Wick Family Centre offers a range of childcare from playgroup to wrap around care. They have limited funded places available for August 2010 so if anyone is interested in enrolling their child could they please contact Kayleigh O'Connor on 01955606065.
27 February 2010
Nathan Mackay Wins Scotland Apprentice Of the Year Award


Nathan Mackay, 20 from Watten scooped the Scotland Apprentice of the Year award at last weeks National Skills Academy for Nuclear Annual Awards ceremony in Manchester. Nathan, employed by Rolls Royce at Vulcan completed his Modern Apprenticeship in Instrument Technician in the record time of three years and one month. His college reports from 1st year were very positive and he achieved his SVQ level 2 and NC in engineering with ease. In his 2nd and 3rd year he pushed ahead by working on his SVQ3 methodically as he carried out tasks, a very effective method to ensure efficient completion. At North Highland College he enrolled on additional classes to achieve his HND in electrical engineering by the end of his 3rd year. Nathan also volunteered to become a STEM ambassador, representing Rolls Royce in local schools inspiring youngsters to consider an engineering career.
Rewarded With Prizes For Trip To Dingwall Marts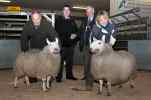 Some folk were not put off by the bad weather and made the trip to Dingwall for the latest cheviot sales. It paid off - The Main Register judge, Mr R. Sutherland, Hilliclay, Caithness, awarded his champion to the first prize ewe lamb, sired by Bardnaclavan Baron, from James Mackay, Biggins, Wick, realising £300 to the judge, and the reserve award to the second prize ewe lamb, sired by Smiddyquoy Highlander, from Messrs J & J Farquhar, Smiddyquoy, Watten, realising £330 to Mr H Sutherland, Drummuie, Golspie.
Photo by Angus Mackay Photography - D&HML NCC Park Champions - (left to right) Jim Farquhar, Smiddyquoy with the reserve champion; David Mackenzie representing the sponsor, Harbro; judge Ronnie Sutherland, Hilliclay; Jacqueline Mackay, Biggins with the champion. Another photo from the show - D&HML NCC Hill Champions
26 February 2010
Cancelled Due To Potential Bad Weather
A Musical evening of Scottish,60s 70s Country Irish and bingo At Scotscalder Hall
Bingo night - RBLS Thurso Tonight - 8.00pm
Thurso Royal British Legion Scotland are holding a Bingo evening in aid of the Thurso Sea Cadets refurbishment programme. Tea/Coffee and buiscits will be provided and served by the Adult staff and Unit Management Team from Thurso Sea Cadets. A raffle will be held
21 February 2010
Highland Council Can Get On Their Bike For Hospice!


Councillor Bill Fernie, Chair of the Education Culture and Sport Committee of Highland Council and David Henderson, Councillor for Inverness Ness Side along with the Council's Youth Convener Magnus Monahan and Danny Alexander, MP for Inverness, Nairn Badenoch and Strathspey ditched their shirt and ties for cycling gear. They were be at the Inverness Leisure Centre to launch the re-developed Black Isle Cycle Challenge in aid of Highland Hospice. The Black Isle Cycle Challenge (previously Black Isle Cycle Ride) has been re-developed this year to offer participants a bit more of a challenge. The three routes on offer to those who register will this year, for the first time, include off-road sections through forest trails. In order to promote the launch of the revitalised event, three local political personalities have committed to riding the Inverness Leisure Centre spinning bike machines, representing the three new routes.
Sail The Highland Seas With Highland Hospice
Exclusive offer - 25% off only available until 14 March 2010


Highland Hospice is offering a time limited discount for a week aboard the beautiful Bristol Pilot Cutter "Mascotte" and the modern "Gael Force". By booking on this ethical holiday before March 14 sailors and aspiring sailors can support a worthy cause (90% of funds go directly to the charity) and gain the holiday of a life time as they sail on the stunning West coast of Scotland. In 2010 organisers for Highland Hospice are offering the chance of a lifetime for sailing enthusiasts. Both seasoned and aspiring sailors are invited to book their space on either the 100 year old "Mascotte" or sleek, modern "Gael Force", spaces are in high demand, and the Hospice are keen to get as many places secured as soon as possible.
Who's afraid of Robin Hood? - AVAAZ Campaign To Support A Tax On Bankers
But Robin Hood faces heavy opposition and dirty tricks from a powerful City lobby -- Goldman Sachs bank servers were even used to rig an online vote on the idea!
Only a massive public outcry will get our leaders to support the needed action -- click below to sign the Robin Hood petition, then forward this message to everyone to join the merry band:
http://www.avaaz.org/en/robin_hood/?vl
We'll start by delivering the petition to the heads of all the political parties after it reaches 100,000 supporters. The alternatives to a tiny Robin Hood tax are public service cuts or a rise in VAT -- but both would make the British people pay the costs of the financial crisis and of bailing out the banks. By contrast, Robin Hood targets international financiers and their most speculative activities -- socially useless according to UK Financial Services Authority head Adair Turner, who supports this initiative (as does super-investor Warren Buffett!) A new video made by Love, Actually director Richard Curtis stars Bill Nighy as a banker whose criticisms of the tax are hilariously demolished. Hundreds of economists have come out in favour so far, including Nobel Prize winner Joseph Stiglitz. But only a massive public outcry can face down the powerful bankers' lobby and get our leaders to back the Robin Hood tax -- let's get to 100,000 signatures this week -- sign now and spread the word to everyone:
http://www.avaaz.org/en/robin_hood/?vl About AVAAZ AVAAZ - A World Campaigning Group
To all Adults who watch Strictly Come Dancing!
A special guest will be at The Mackays Hotel, Wick on Sat 27th Feb, delivering a range of styles including Ballroom, Latin, Jive and many more! There will be a total of 4 classes throughout the day, starting at 11.30am. Attend all or just one or two...its up to you! For all abilities!
And once you have got the feetwork in motion, put them into action, dress up and dance the night away at our evening event, with music and beverages (alcoholic or non!) Starting time: 7.30pm!
There will also be a children's class later on in the day at 4pm and all are welcome in the evening so its a day for everyone! Body Currents is a project running in various parts of Highland and received a large grant from the Arts Council and funding from other bodies.
Would You Like To Help Out At Mary Ann's Cottage This Summer


If you enjoyed your last visit to Mary Ann's Cottage, or even have never been there but would like to know more, it is on your doorstep so how about considering joining the small band of volunteers who keep this unique croft experience alive for the general public to enjoy. This is our local heritage - help us to maintain it by volunteering a few hours a week throughout the summer - for further details contact Chris Cariss on 01847 851765. Joanne B Kaar's Mary Ann's Cottage Blog
Wick Business Offers Many Alternatives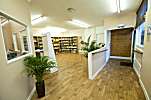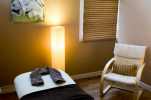 Three months in and Alternative Vitality continues to be an oasis of calm and relaxation in the centre of Wick. Offering a wide range of cognitive and complementary therapies such as hypnotherapy, life coaching, meditation, HypnoBirthing and Hypno-Band (which is a virtual gastric band), massage, aromatherapy, reflexology, Swedish massage, Indian head massage and Indian Face massage. www.alternativevitality.co.uk/
16 February 2010
Warnings Of Heavy Snow In The North - BBC
Check the Met Office for more details
Engineering Apprentices Wanted At Dounreay
The apprenticeship is a comprehensive training programme lasting up to four years. It starts with a year of Engineering Foundation training at the North Highland College followed by up to three years of training and work experience at Dounreay and other locations, with day release for academic studies. The programme leads to an SVQ Level 3 in Engineering Maintenance and requires you to gain a Higher National Certificate in Engineering Systems. Closing Date For Applications is 10 March 2010.
End of an Era in Lybster

A major change in the social history of Lybster occurred on Saturday evening of 13th February 2010 with the closing of the doors on the business of D Munro-better known as the 'Cafe' or 'Eric's'. Eric and Eileen are retiring after 46 years in the present shop. The business of D Munro was actually started by Eileen's Mum (Diane) and Dad (David Lloyd George - they were keen on politics in these days!) on 12th August 1954. The present shop was a drapers for a couple of generations of Eileen's family. Her great grandfather John Mowat started the business back in the 1890's and it was her uncle Bill (William Mowat last Provost of Wick) who took the drapers business to Wick. In its Lybster heyday, the draper business had a seamstress and a tailor working full time for the Mowat family. Last Day Photos HERE
South School, Wick Goes All Out To Help Haiti Earthquake Appeal

A fantastic fundraising day in South School, Wick last Thursday managed to raise £599.30. The message of "Have a Heart for Haiti" has proved us correct and shows us all what big hearts the pupils, families and friends have. All children wrote messages to the people of Haiti on heart shaped post-its – "We are thinking of you all," "We are sad for you," "If I could help your country I would," "You are not alone, the sun will shine again and things will get better." The school raised the money on the day with discos, a raffle, baking stall and donations from children and their families. Well done to everyone involved - it is going to take years for the people of Haiti to get back to normal.
14 February 2010
No You Have Not won Anything - Another Spam Looking For Your Details Beware
Here at the org web site we receive yet another spam email purporting to tell us we had won another million. If you get one delete and do not reply - it's another hoax or con. No doubt many of you are getting this one as it purports to be on behalf of The National Council For Voluntary Organisations. - BE WARNED.
Local Residents To Be Presented With RNLI Honorary Awards
Six residents from the Highlands and Western Isles are to be presented with an Honorary Award by the RNLI in recognition of their outstanding support to the charity.
Enhanced ePlanning goes live in the Highlands on Tuesday 23rd February
An enhanced online system enabling people to submit planning applications, appeals against decisions, and track progress of proposals in the Highlands goes live on Tuesday 23rd February. Applications will be processed electronically by a team of seven staff based at the Council's electronic processing centre in Inverness. Scanned and validated applications will be available to view on the Council's web site.
15 February 2010
Pentland Alliance Backs Apprentice Skills Project For Caithness


Pentland Alliance, the joint venture comprising AMEC, CH2M HILL and UKAEA/Babcock, is to sponsor an important apprentice skills programme for the Caithness region in the north of Scotland. The sponsorship was announced on Thursday, February 11th in Manchester at the National Skills Academy for Nuclear/Cogent Annual Skills Awards Dinner. The Pentland Alliance-backed skills programme will enable local apprentices to gain additional skills and experience within the region, help them achieve more transferable skills, which in the longer-term will assist them to work in the new emerging energy sectors in the area.
National Skills Academy Nuclear Bursaries - Fourth Round - Applications Deadline 5 March
The National Skills Academy for Nuclear in partnership with the Nuclear Decommissioning Authority (NDA) is rolling out a fourth round of their Bursary award scheme. The scheme is aimed at quality individuals on programmes of study relevant to the decommissioning sub sector of the nuclear industry and includes Foundation Degrees, Honours Degrees, Masters Degrees and Post graduate CPD qualifications. The programme aims to attract a broader mix of new entrants into the nuclear industry and into the wider Science and Technology agenda, leading to increased diversity and opportunity in the sector.
Castletown Young Mothers Project Open Day Tuesday 16th February
A Young Mother's Project that was launched late last year in the Castletown area, is to hold an open morning in the Castletown Hotel on Tuesday 16th February. The event will run from 10:00 to 12:00 and is for all Young Mums in the Castletown and surrounding areas. There will be food and refreshments provided by the chef at the Castletown Hotel, free hair and beauty treatments and arts and crafts for children.
13 February 2010
Tourism is focus of Caithness Ward Forum
Tuesday 16th February 7.30pm - Pentland Hotel, Thurso
Tourism will be the focus of discussion at a meeting of The Highland Council's Caithness Joint Ward Forum to be held in the Pentland Hotel, Thurso, on Tuesday 16 February at 7.30 pm. Scott Armstrong from Visit Scotland, Rachel Skene from Highland and Islands Enterprise, Jill McNichol from North Highland Tourism and Colin Simpson from The Highland Council will make presentations. This Forum, as with other Ward Forums, is open to the general public who will be able to ask any questions of the speakers. Questions can also be submitted in advance to David Sutherland, the Caithness Wards Manager using this link - www.highland.gov.uk/yourcouncil/yourward/wardforum?id=ward2forum
Wings Over Wick - Latest Request For Information From Joe Daly In Australia
I am trying to gather as much information together as I can on my late Uncle, Flt Sgt M J Daly (RAAF), a pilot who lost his life along with his entire crew of 4 in Wick. I am aware he is buried in the War Graves Section of one of the Wick Cemeteries. On 27 May 1942 after a routine patrol near the fjords of Norway, my uncle and his RAF crew from 86 Sqn Wick, were returning home in bad weather. After returning from patrol, and over home soil, the aircraft, Beaufort AW345 collided with the 225 foot Tannach Chain Home Radar Station tower. The collision removed a wing and 50 feet of the tower taking the life of all the crew. I am trying to gather as much information together as possible. I am looking for any remnants, records or photographs of RAF Wick and the Tannach Chain Home Radar Station and any reports from the radar crew or the RAF. I am also trying to trace any local news paper reports of the accident, as it was an unusual occurrence for both Wick and 86 Sqn. As no-one from my family have ever visited the grave site, any information on this tragedy would be priceless to my family. I do intend to travel to Wick in the not too-distant future to pay our family's well overdue respects. Wings Over Wick Index
Photo of the grave of Flt Sgt M J Daly The contact details for his nephew are on the page inside.
Political Changes At Highland Council As New Splinter Group Breaks Away From Main Group
Four independent councillors from Lochaber have broken away from the main independent grouping of councillors over the issue of a new council care home in Fort William. They have formed the Independent Alliance Group as they had little option despite saying they now wished to be stand alone independents following their failure to get assurances from the Independent/LibDem/Labour group that the care home in Fort William would go ahead as previously agreed. The ruling administration is having to reconsider all of its potential spending in the light of the overall financial situation facing Highland Council over the next three years. The four Lochaber councillors could not get assurances from the administration about the care home in Fort William and they decided that they could not continue to be in the administration. The four councillors wanted to act completely independently but were told that they could not hold any positions as committee members on any of the committees unless they represented a grouping. The main independent group is still the largest group on the council although now reduced by four members. The new arrangement was announced at the start of the Highland Council meeting on Thursday 11 February before the budget debate began.
The Independent/Libdem/Labour administration still retains a reasonable majority. The numbers are -
Administration Coalition - Independent Group (25) Liberal Democrats (22) Labour (7) - Total 54
Opposition Groups - SNP (17) - Independent Members Group (5) - Independent Alliance Group (4)
The opposition groups are not in any form of co-operative grouping.
Caithness Councillors are spread as follows -
Independents in the Administration - Donald Mackay, Thurso - John Rosie, Thurso - Bill Fernie, Wick
Katrina MacNab, Wick - Robert Coghill, Landward Caithness - William MacKay, Landward Caithness
Liberal Democrats - Marion Thurso, Thurso - David Flear, Landward Caithness
Independent Members Group - David Bremner, Landward Caithness - Graeme Smith, Wick
7 February 2010
Peat Experience Workshops


Castletown Heritage in conjunction with Mary Ann's cottage invite you to sign up for FREE peat experience workshops in April and May culminating in a peat experience day on Sunday 30th May. The Peat Experience Workshop will provide an opportunity for energetic, fit volunteers to learn and apply the traditional skills and techniques of peat cutting on a real local peat bank. A key output from the workshop will be to generate sufficient finished peat to support a full season of heating and cooking demonstrations at the unique Mary-Ann's Cottage visitor experience, near Dunnet. Full tuition will be provided during this hands-on event. The programme for this workshop is flexible due to dependence on weather/ground conditions and will be confirmed nearer the time, but will take place during April or May. As this event is likely to be very popular, early registration is recommended. To register interest or to secure your place, click HERE Castletown Heritage Web Site Mary Ann's Cottage Blog More Mary Ann's Cottage