30 January 2009
£300,000 Invested in Thurso Precinct As Highland Council Speeds Up Spend
The Highland Council has agreed to accelerate its spending on the facelift of Thurso pedestrian precinct to complete the £300,000 project by Easter. The six-week first phase of the reconstruction of the pedestrian-friendly area was completed at the end of last year. It saw an upgrade of the area between Market Street and the Town Hall Square. A second 10-week phase is now underway to complete the upgrade from the Town Hall to the trunk road at the junction of Trail Street - Olrig Street. The Council agreed to bring forward the spending from the 2009/10 budget to ensure the contract was completed in one project. The works include replacement of the existing concrete paviors with Caithness flagstone outside the shops and reconstruction of the access road to the shops edged with coloured paviors.
Mary Ann's Paper Boats On TV BBC Alba Friday 30th January if all goes to plan
BBC Alba will broadcast our paper boat fundraiser launch, filmed at Mary-Ann's cottage on Tuesday.
You can watch live and then only 24 after first being broadcast. Here's what to do!
Go to this website: http://www.bbc.co.uk/alba/ then go to the box headed Naidheachdan (its on the lefthand side )and click on the link for An La (It's on the righthand side). There are two programme options available, one is for watching live (8pm - 8.30pm) and the other is for the most recent programme played. An La is Gaelic for The Day. An La is a news programme. The paper boat fundraiser will hopefully be one of many news items broadcast.
29 January 2009
Wick Library Holds 100th Birthday Bash For Crocodile




On Saturday over 50 children and their parents came together to celebrate the 100th anniversary of The Crocodile, a unique resident of their local library in Wick. Also joining the party and helping make the occasion special, were library staff from the past including Crisabel Sinclair who worked in the library from the 1950s until she retired, David and Edna Morrison, Librarians who both spent many years in Wick's Public and School libraries respectively, and recently retired Senior Library Assistant Sheila Mather. The 15ft Gharial (Gavialis Gangeticus) preserved by a taxidermist was originally sent back as museum exhibit by local politician and benefactor Sir Arthur Bignold on the 25th January 1909. However, since the museum closed in the late 1970s the crocodile has been resident in different areas of the library building and has always been a big favourite of the local children throughout the years.
The story has been taking off in the media and has already featured on the BBC web site and may also feature on MacAulay & Co Show on Radio Scotland On Thursday morning TODAY. If you miss the show you can Listen Again on the BBC web site.
Telford Lade At Wick Gets Clean-up By Volunteers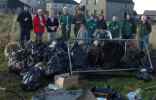 Caithness Countryside Volunteers turned out in force on Sat 24th January, to give part of the Telford Lade in Wick a thorough clean out. Organised by The Highland Council's Countryside Rangers, the clean-up event proved very productive with a shopping trolley, children's bike, two prams, some traffic cones and numerous other items fished out the lade. The amount of rubbish collected was a tremendous effort from all the volunteers. This historic water course, located near Pulteney Distillery, was designed by the world famous engineer Thomas Telford. Assisting the Countryside Rangers were Jenny Bruce and some folk from the Wick Paths project, who are looking to establish a historic walk along the lade.
Support To Continue For Highland Social Enterprise Waste Projects
In recognition of the valuable work Social Enterprise companies in the Highlands do in diverting waste from landfill sites, The Highland Council has confirmed its continued support by allocating over £1.1 million of grant funding for the next two years. In Highland currently 7 groups receive grant funding based on an agreed amount for every tonne recycled plus the equivalent waste disposal cost for every tonne recycled. They are; Blythswood; Golspie Recycling Environmental ActionNetwork; NewStart Highland; Touchwood; HomeAid (Caithness); Lochaber Environmental Group; Acharacle Rag Tag and Textile.
Public's View Sought On New Open Space Guidance
Communities and developers are being invited to have their say in shaping future policy aimed at improving open space in new residential developments in the Highlands. A consultation, organised by The Highland Council's Planning and Development Service, runs until Friday 20 March. Already the document has been sent to a number of groups, including residents - associations, community councils and some of the major developers in the Highlands. There is an on-line questionnaire at
http://www.highland.gov.uk/planningconsultations
The Council is also inviting the public to send in a photograph of a favourite open space, explaining where it is and what is good about it or draw a picture or create a computer graphic of an ideal open space. Equally, the Council wants to see examples of poorly thought out or badly maintained open space. These pictures will be used to inform the content of the final guidance, as well as providing illustrative material.
28 January 2009
Barrogill Races Ahead With The Kandahar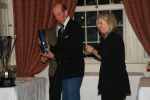 The Kandahar Club races each year in Switzerland at the world famous Murren Inferno downhill ski race - the longest downhill race in the world. This year the North Highland's Mey Selections Barrogill has sponsored the Hulse-Palmer Cup which is awarded to the three Kandahar teams with the best improved times in the Inferno race, and to the member of the Club with the best individual performance. Bottles of Barrogill whisky and miniatures of Barrogill whisky were awarded to the winning competitors on Saturday night at the Club's post-race dinner at the Alpin Palace Hotel in Murren after the Inferno race in Murren on 24 January. The prizes were awarded to the winners by HRH The Duke of Kent who is patron of the Kandahar Club.
Highland High Life Scheme Receives Healthy Community Accolade
At a recent APSE (Association for Public Service Excellence) Healthy Community Seminar, The Highland Council's High Life leisure access scheme was highlighted as a best practice example of how Scottish local authorities are trying to tackle obesity. Last November, the Council fought off fierce competition to win the award for Outstanding Achievement in Sports, Leisure and Culture at the APSE (Association for Public Service Excellence) Scotland's healthy community awards. High Life is a system of affordable, all-inclusive access to Leisure Facilities. It is unique in terms of price, the range of activities included and the number of facilities included. The value for money it creates has encouraged mass, regular participation in activity, resulting in healthier lifestyles for many.
26 January 2009
Help For Smaller Businesses - staff recruitment and retention- 4th February
Highlands and Islands Enterprise, in partnership with the Highland Employers Coalition are organising a series of short workshops throughout the region. The workshops are designed to focus around diversity in the workplace and are particularly relevant to small businesses and organisations.............
DUNNET FOREST LOG SALE - SATURDAY 7 FEBRUARY 2009
The log sale is going ahead on the above date. However, as a result of the aftermath of the theft of our property, there will be a limited supply of logs, rings and splits available and they will be sold on a first-come-first-served basis until the supply runs out. We are very sorry for any inconvenience to our customers but hope they will understand we are trying to do our best in difficult circumstances. We hope to resume our normal service as soon as possible.
Cancer Research Shops In Thurso and Wick Still Looking For Donations
Cancer research UK shops in Wick (01955 605010 36, Bridge St, Wick, Caithness KW1 4NG) and Thurso (01847 894083 7, High St, Thurso, Caithness KW14 8AG) would be grateful for following donations that are in good condition; books, toys, bric-a-brac men's and lady's clothes. Please do not donate anything electrical or furniture as they are not allowed to sell these.
25 January 2009
The Papers And Other Media
Caithness oilfield to come on stream in March - STV
An oilfield off the coast of Caithness is expected to come on line in March and produce nearly 7,500 barrels of oil a day. - Photos of Drilling Rig in October 2008
Community reeling as family firm announces plan to shut - Press And Journal
NorthEast Soft Drinks Company To close with loss of 33 jobs
The redundancies affect communities throughout Moray and Highland, with 24 staff going at Buckie, four in Inverness, one in Tain and four at Wick. The company, based at Cunningholes Industrial Estate, is owned by brothers James and William Cruickshank.
Green light for new Sellafield nuclear plant - Sunday Sun
English Politicians Reject 50 MW Wind Farm Whilst Scots Surge Ahead - Wind Energy Planning
All 250 places in the Castle Of Mey 10k Race Snapped Up - Press & Journal
The race takes place on Sunday 10th May. A reserve list is being held in case of call offs. - See Castle Of Mey 10k Web site
Caithness Bloggers
BAILLIE FARM CART WHEELS - Rain On My Window
Instead of a New Rule, A Well Trod Path - Home In the Highlands
Worldwide Toast to The Immortal Memory of Robert Burns
In addition to the Guinness World Record Attempt on 25th, since we are recording all toasts held between 16th January and 7th February (to encapsulate all Burns Suppers/events), if any of your Rotary Clubs/Burns
Clubs have already held their event (I note some on your site), they can still log on and register their numbers and photos are always welcome for our photo gallery. It is a very brief form (long winded form filling not enticing!!) at: http://www.worldwidetoasttorobertburns.com/content/view/91/91/
2009 Events
It is never too early to let us know about Galas, Shows and Highland Games as many folk from the UK and around the world are planning trips and want to know these dates to help plan their visits. emails details of Caithness and Sutherland events to bill@caithness.org Over the past few months we have had enquiries about Gala Dates and apart from Thurso have had to say "Don't Know" Remember people planning trips often want to know Gala dates a year in advance.
23 January 2009
Plans For £1 Million Upgrade To Wick High School Unveiled
Plans for a £1 million upgrade of Wick High School have been unveiled to staff and parent representatives. It is hoped that work can start during the summer following a competitive tendering process on a 25-week contract to extend the dining facilities and upgrade and extend the gymnasium changing facilities. It is also proposed to upgrade staff and pupil toilets. Discussions are to continue with the Parent Council and school management over the future use of the school swimming pool, which has been unused for the past year because of health and safety issues.
Businesses Dial HIE For Good Advice
Businesses in the Highlands and Islands have been making good use of a new telephone adviceline set up to provide tailored expertise during the current economic downturn. Launched on January 5 the advice line is one of seven initiatives set up by Highlands and Islands Enterprise (HIE) aimed at helping businesses in the region through the current trading period. So far around 75 business representatives have dialled 08000 884884 to discuss issues with an expert adviser and just over a quarter of these have gone on to book a free one-to-one discussion session.
Caithness Group Gains Funding From Climate Challenge Fund - STV
Eric Larnach from Latheron Lybster and Clyth Community Development Company in Caithness said in a statement: "Funding from the fund and partnership working with Community Energy Scotland and DTAS will be the ideal vehicle to allow us to develop our local projects to reduce carbon emissions and become more energy efficient. "Our projects include an Information and Education Centre - working with primary schools and secondary schools in Caithness, a polytunnel project for education on locally grown food linked to a healthy eating initiative and a community-owned wind project to deliver renewable energy."
Opportunity for Artists and Makers at St Fergus Gallery, Wick
The St Fergus Gallery is currently looking for Local Artists and Craft makers to submit work for display in "The Foyer" the new Local Arts Area in Wick Library. Having recently acquired new display cabinets we now have the scope to show craft items, eg jewellery and textiles as well as wall based work. Contributing Artists must be based in Caithness. For application details and further terms and conditions please contact Shelagh Swanson at the St Fergus Gallery, 01955603489 or email shelagh.swanson@highland.gov.uk
Closing date for entries Friday 13th February.
Take A Spin Round Scrabster Harbour
A collection of photos taken by our very own local weather lady Tugmistress (Paula Gent) in the Forum and put together by her daughter. A great promotional video for Scrabster and Caithness. Well done to both

22 January 2009
ATTENTION ALL Caithness Voluntary Groups - Potentially Big Funding On Offer
Caithness Voluntary Group Funding Workshops - A Great Chance To Find LEADER Funding
LEADER funding workshops are being arranged by Caithness Voluntary Group for venues in Wick and Thurso at the end of this month. The sessions, which are free of charge, are being presented by Highland LEADER development officer Fiona Cameron. They will take place in Wick Youth Club on Thursday, January 29, and in Thurso Youth Club the following day. Both workshops run from 10.30am to 11.30am. Groups can also arrange appointments for a for one-one meeting with Fiona after the presentations. To book a place on either workshop, and an appointment for a one-one chat afterwards, contact Yvonne Hendry at CVG, Telford House, Williamson Street, Wick (telephone 01955 609960 or email yvonne@cvg.org.uk ). The Highland LEADER programme is now open for groups to apply for funding. LEADER is an EU fund that aims to promote economic and community development in rural areas. In Caithness, decisions will be made by the local area group for applications up to £50,000. Applications over £50,000 will be decided at Highland level.
Caithness Floral Art Club Final Demonstration Of 2008

Philida Irving from Northumberland journeyed to Thurso for the final demonstration of the year of the Caithness Floral Art Club. The inspirations for her arrangements were the colours in the landscape around Hexham, her enjoyment of classical guitar music, solving word puzzles, a memorable sunset in Santa Fe and her love of flowers.
Gunn named as Norwich City boss - EDP24


Bryan Gunn has been named as Norwich City's new manager - until the end of the season. Former Norwich goalkeeper Gunn, 45, was born in Thurso, Scotland, and started his playing career under Alex Ferguson at Aberdeen. He gained six Scottish caps.
North Light's 2009 - A Year In Photographs



Jamie Buchan has set himself another target to post photograph every day for 2009. We recently featured his 2008 collection (366 photos of Caithness and Sutherland) A few more photos showing Caithness can be found on Jamie's North Light blog. For the full effect and drama head straight for the Slide Show
A Chance To Learn About Post Excavation Analysis for Budding Archaelogists
As part of their ongoing 'Looking for Vikings' project Castletown Heritage Society will be holding a workshop on post excavation analysis in the Archeological Research Laboratory at Castlehill Heritage Centre on Sunday 1 February. Both new enthusiasts interested in the practical aspects of archaeological field work and past participants in the survey and excavations programme undertaken at Dunnet links last summer in conjunction with AOC Archaeology are very welcome to attend. The hands-on workshop will be led by Dr Andy Heald and will involve practical demonstration and instruction in the techniques and processes involved in sifting, sorting, recording and analysing finds from archaeological excavations. To register interest please contact castletown.heritage@talk21.com A second two day workshop will be scheduled later in the year. Full details are available on the events page of CHS website. www.castletownheritage.co.uk
Frustration over nuclear archive - BBC
The Nuclear Decommissioning Authority has been urged to push ahead with plans to build the UK's first national nuclear archive in Wick.
21 January 2009
Tongue School tree-mendous planting effort


As part of the 'Communities Project for Highland Biodiversity,' P4 to P7 pupils from Tongue Primary School in North Sutherland recently (Mon 12th Jan) had fun planting twenty young native trees, complete with deer guards and wooden stakes. The children worked very hard assisted by Paul Castle the Highland Council Planning and Development Countryside Ranger. The young trees including Scots pine, rowan and even some oak were planted alongside the recently improved footpath leading up to Castle Varrich in Tongue.
Caithness Hosts Exhibition Celebrating 300 Years Recording Nature's Sights And Sounds
A key SNH contribution to the Year of Highland Culture 2007 programme is now on show for the public in Caithness. Scottish Natural Heritage's Highland Naturalists display is available for free public viewing at Caithness Horizons in Thurso from 20 January until 15 March. The exhibition which was located in SNH's headquarters, Great Glen House in Inverness for the Year of Highland Culture, tells the stories of people who have passionately studied and recorded the area's landscape and wildlife with images, writings, sounds and artefacts.
Lost Property - Surf Board - If Spotted Notify Police Immediately
Police in Thurso have received a report that a group of surfers lost a pink and white surf board while the group were surfing at Strathy beach on the afternoon of Wednesday 21st January 2009. The board was seen floating out to sea and could not be recovered without endangering the safety of members of the group. There is a very real possibility that the board might eventually be washed ashore or spotted out at sea, which might prompt a missing person enquiry. It should be emphasised that the usual full enquiries would be carried out in the event of the finding/recovery of any surf boards, until such time as it could be substantiated that any recovered surf boards were a definite match for the one lost at Strathy and would request that this information be borne in mind should such an incident occur.
Thurso Woolworths - The Last Days

Thanks to Balto on the forum for pointing us to this short clip
Former Production Editor Setting Up In PR - allmediaScotland.com
James Donaldson the son of Noel Donaldson the well known reporter from the John O'Groat Journal is setting up his own PR Company.
20 January 2009
Highland Seal Hospital Valentines Day Dinner Dance
A charity dance for The Highland seal hospital is being held on the 14th February in The Northern Sands Hotel Dunnet. It is a dinner and dance and tickets are £20pp with all proceeds going to The Seal Hospital The Northern Sands hotel has given use of the premises for free. The event starts at 7.30pm and tickets are available by contacting Tracey Myers on 01847821624 or email TMyers020@btinternet.com
The Caithness.org Forum and Message Boards and FREE Classified Ads Are Busier Than Ever
With over 400,000 posts in over 35,000 threads the Message Boards and FREE Classified ads had over 25 million page views (Over 130 Million Hits) in the past 12 months. For comparison our Business Index had over 12 million pages views in the last 12 months. The whole of Caithness.org is now generating over 80 million page views a year. The General section of the message board covers a wide range of subjects and posters often find out about local events and much more. A few of the topics still ongoing are -
Models required - The Silver Darlings - Bank Charges Aaaaaaaagh!!! - What is it called? - Council Houses
Russell Brand at it again. - Cow Rides in Back of Car - Hospital ? - Absolute disgrace. - tattoos
Scottish Pagan Federation Conference 2009 - Holiday Lodges at Dunnet Head - A County Flag?
A Thriving Highland Community ??? - 'Funny Games' - a film... - Pittenweem and its environs...
catamaran again - Fire in Wick H. S. - The Waterfront - Finally....I'm A 1K Orger - Uist search
What are you doing for Valentine's Day? - Parents evenings in Wick High School
Tony Hart Dies at Age 83 - 7 - 8 Billion Pond Losses for RBS - Smells and Memories
What a night. -- Gundam Seed Dynsaty - ready, steady, go! ... wheelie bin races again
About time...
Free Classified Ads are listed in the following Sections
Sports & Fitness - Pets / Animals and Accessories - Musical Instruments - Mobile Phones
Game Consoles & Games - Furniture - Domestic Appliances - Computers, Peripherals & Software
Clothing & Footwear - Baby Items - Books, Videos, DVDs, CDs - Audio / Video Equipment
Buy or sell almost anything - Ads are FREE to private sellers
See Also Vehicles - Free Stuff - Births, Deaths And Marriages
Other Topics Of Interest - Biodiversity - Bird Watching - Gardening - Literature - Music
Photography - Old Wick Photos - Old Thurso Photos - Dozens of other photo topics
Shops and Businesses In Wick
A few shops have closed recently so we thought it would be interesting to see just how many are left. There are more shops in other parts of Wick and we will try to add these to this gallery at a later date. Thurso will come at a later date.
61 - 72 73 - 84 85 - 95





13 - 24 25 - 36 37 - 48 49 - 60





19 January 2009
Blog Of Self Builders Moving To Canisbay
NHS Dental Care To Reach Another 35,000 People In Highland
A major expansion of NHS dental services will allow an additional 35,000 people access to NHS dental treatment in the Highlands. It follows the announcement of a £5.64million cash injection from Scottish Government. The money will be added to Board funds to create 17,000 spaces for people to receive NHS dental treatment at new or expanded facilities in Thurso, Dingwall, Inverness, Oban and Campbeltown. Building work is expected to get underway on all of the projects over the next two financial years.
Staxigoe Activity Club Received High Viz Vests From MFR Cash For Kids

The children of Staxigoe Activity Club, which is run by the hall committee on Sunday evenings, have received a donation from MFR Cash For Kids of high visibility vest. Each child attending the club received one. This is part of the winter campaign being run by the radio station this year
18 January 2009
Thurso Rotary Club 2009 Burns Supper Photos Now On
Robert Burns On Caithness.org
Help To Make A New Burns Record For the Guinness Book Of Records
If you are holding a Burns Supper on the 25th - Burns Night your group can include the numbers for raising a glass to Burns. all the details are on the web site at www.worldwidetoasttorobertburns.com Just register and then notify them of the numbers after your Burns Night supper - but Guinness Records only want to know about those actually held on the 25th and not on other dates to make it the Biggest Simultaneous Toast In The World.
TREE-MENDOUS NEWS FOR WOOD FUEL HEATING
A £2 million scheme to boost the use of wood fuel used for heating is open for business. Applications are being invited for the Scottish Biomass Heat Scheme, which will give grants of up to £100,000 to small and medium sized businesses to install renewable heating systems. To reach European climate change targets, the Government wants to increase by tenfold the amount of renewables used for heating in Scotland.
Paper boat fundraiser for Mary-Ann's Cottage - Caithness Paper Boat Fundraiser Blog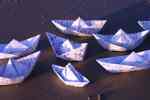 On the 30th January 2009, Joane Kaar will launch her paper boat project - a fundraiser for Mary-Ann's cottage, a living history museum in Caithness Scotland run by volunteers from The Caithness Heritage Trust As paper boats are sent to her from around the globe, she will document them on her blog. The launch date and theme were inspired by the maiden voyage of the Westland Ship - 30th January 1879 (130 years ago) from Scotland to New Zealand. Mary-Ann's father, William Young was a member of the crew. Joanne Kaar's Mary Ann's Cottage Blog Mary Ann's Cottage
Ex Caithness Woman Becomes Minister Of St Margarets Church, Dundee - Guide & Gazette


Susan Sutherland hails originally from Wick in Caithness, but also lived in Thurso. She will be ordained and inducted as minister of St Margaret's Church, Barnhill, at a joint service on Wednesday, January 21.
St Margaret's Church, Barnhill, Dundee web site
Caithness Bloggers With Recent Entries
North Lights - Rain on My window - Home in the Highlands - Joanne B Kaar's Mary Ann's Cottage Blog
17 January 2009
Young Quality Scot Award Winners in Highland - Two From Caithness
Two winners of the Young Scot Quality awards are from Caithness - Robin Falconer the newly appointed chair of Highland Youth Voice from Wick High and Natasha Mackay from Thurso High, Well done to them.
The Young Quality Scot Awards look to recognise and reward young volunteers in Scotland. The awards are a partnership between Quality Scotland and local councils across Scotland. Twenty young people from Highland will this year receive the accolade of Young Quality Scot for their contribution to their communities. Their achievements include volunteering in the community, sports coaching, supporting youth projects, fundraising, art and cultural projects, involvement in youth forums and parliament, and Scottish Youth Parliament. They are invited to take part in a local training event (12th and 13th Feb.), run by the Youth Development team, with other Highland winners at which they will prepare a presentation to give at the National Celebration event which is this year hosted by Aberdeenshire Council. This event takes place on the 5th and 6th March 2009.
Young Quality Scot Awards Master
First Name

Last Name

Location

Nominated By

Emma
Mark
Neil
Robin
Andrew
Fifi
Siobhan
Michael
Phi
Natasha
John
Magnus
Sianne
John Lewis
Katie
Meghann
Chelsey
Scott
Murdo
Michelle

ADAM
BAIN
CRAIG
FALCONER
GILCHRIST
GREASLEY
JOHNSTONE
KAY
MACDONALD
MACKAY
MACKINNON
MONAHAN
MOODIE
MUNRO
O'FEE
RICHARDSON
ROSS
RUSSELL
TRAILL
WARDLAW

BY LAIRG
NAIRN
INVERNESS
WICK
FORT AUGUSTUS
LAIRG
INVERNESS
ALNESS
INVERNESS
BY THURSO
FORT AUGUSTUS
SPINNINGDALE
CONON BRIDGE
KYLE OF LOCHALSH
INVERNESS
AULTBEA
KINLOCHBERVIE
DRUMNADROCHIT
INVERNESS
SPEAN BRIDGE

At School
At School
At School
At School
At School
At School
At School
In other education
At School
At School
At School
At School
At School
At School
At School
At School
At School
At School
At School
At School

School
Active Schools Co-ordinator
School
Youth Development Officer
Active Schools Co-ordinator
Youth Development Officer
School
Youth Development Officer
Youth Development Officer
School
Active Schools Co-ordinator
Youth Development Officer
Youth Development Officer
Youth Development Officer
School
School
School
Active Schools Co-ordinator
school
School
Interested In History? - Complete A Survey To Help Get New Degree Course Going At Dornoch
I am contacting you from the UHI Centre for History to ask for your help regarding research we are conducting into proposed new degree programmes. With this in mind, we would be very grateful if you would complete our online survey, which should take up no more than five to ten minutes of your time:
http://www.surveymonkey.com/s.aspx?sm=fSTtnetsF4AVSJ3rIPOr1A_3d_3d
UHI is a partnership of colleges, learning and research centres, working together to provide university-level education to people throughout the Highlands and Islands of Scotland and beyond. At the Centre for History. Our popular BA Honours Scottish History degree ( www.history.uhi.ac.uk ) has been running since 2007. Both full and part-time students from a wide range of backgrounds participate, taking modules looking at Scottish history from a variety of perspectives. They attend courses at their local UHI college or learning centre by means of video conferencing, besides interacting regularly online and meeting face-to-face with fellow students and staff. We are hoping to expand our range of courses over the next three years. We aim to do this by introducing a postgraduate degree as well as several new joint honours undergraduate degrees. These will help us develop our range of teaching and research in three key areas: Highlands and Islands History, Scottish History and wider History.
The degrees we are hoping to launch between 2009 and 2011 include:
i) Postgraduate degree -
MA History of the Highlands and Islands
ii) Undergraduate degree -
BA Joint Honours Scottish History and Archaeology -BA Honours History
BA Joint Honours History and Politics
If you have any problems completing the survey or would like any further information, please call me at the UHI Centre for History on 01847 889624 ore-mail me at David.Worthington@thurso.uhi.ac.uk
Caithness School Pupil Winners Of 2009 Lyreco Calendar Competition In Inverness

Education Culture and Sport Chairman Bill Fernie joined Chris Coates from Casio and Allan Law from Lyreco, the sponsors of the 2009 calendar to present the Caithness winners with their prizes. L to R are Tom Sutherland from South Wick Primary; Ashleigh Miller, Thurso High School Liam Sim, Miller Academy. Unable to attend the presentation was Melissa Ross from Mount Pleasant Primary All winners received a Wii game console and a cheque for their school. The winners had all made a picture for month in the calendar and this year the winning entries were amazing. Each winning pupil was presented with a Wii Sport at The Highland Council's Education, Culture and Sport Committee. Their schools were also presented with a donation. Each of the designs now appear in one month of the calendar which is currently being distributed to all schools and council offices. The competition was sponsored by Casio.
Allan Law of Lyreco said: "It never ceases to amaze me the wealth of artistic talent displayed by young people in the Highlands as the quality of the entries that we receive from makes judging very difficult. Sifting through all the entries this year and selecting the winners was no mean task. The calendar format allows us to showcase more of the pupils' efforts, rather than just one overall winner."
The full list of winning pupils were:
Arthur Kirkwood - Grantown Grammar School
Tom Sutherland - South Wick School
Kieran Ross - Charleston Academy
Ashleigh Miller - Thurso High School
Megan Sidebottom - Kilchuimen Academy
Georgia Campbell - Dingwall Primary School
Sasha McMahon - Grantown Grammar School
Coreigh Sonley - Kilchuimen Academy
Ellie Castle - Lochcarron Primary School
Natalie Smyth - Crown Primary School
Liam Sim - Miller Academy Primary School
Melissa Ross - Mount Pleasant Primary School
The ten runners who will each receive a digital camera included:
Chloe Sinclair - Miller Academy Primary School
Laura MacLean - Dingwall Primary School
Ruth Olivant - Maryburgh Primary School
Finlay McCulloch - Crown Primary School
Dani Foy - Balloch Primary School
Innes Mackay - Farr Primary School
Jamie Trinder - Grantown Grammar School
Keryne McLeod - Grantown Grammar School
Neillidh Sutherland - Charleston Academy
Jenna Black - Invergordon Academy
Samantha Watson - Grantown Grammar School
Kenneth Paterson - Invergordon Academy
Camster Wind Farm Gains Planning Consent
Planning consent has this week been granted for Eon's £13 million Camster wind farm in Caithness. The proposed wind farm will be located between Lybster and Watten and contribute to the Scottish Government's Renewable Energy Targets of 31 per cent by 2011 and 50 per cent by 2020. The wind farm will have 25 turbines and be capable of producing up to 50MW, or enough power for up to 35,000 homes. Highland Council approved after a four year planning process. Full planning details HERE
Low Level Nuclear Waste Facility Gains Planning Consent
Planning consent has this week been granted for six shallow sub-surface vaults for the disposal of low level waste (LLW) with associated development on land to the north-east of the existing Dounreay licensed site. Construction will be phased with up to two vaults proposed in each phase. Each phase is expected to take up to three years to complete with construction of Phase I expected to commence, subject to the necessary approvals, sometime towards the end of 2010 and be operational by 2014.
Full planning details HERE
Concessionary Fares Scheme Changes For Caithness, Lochaber and Skye
Holders of National Entitlement Cards in Caithness as well as Lochaber and Skye, who are eligible for free travel, will need to alter the way in which they confirm their entitlement as the result of the introduction of new electronic ticket machines in these areas. Transport Scotland has provided Stagecoach Bluebird and Stagecoach Highland with new machines as part of the concessionary fares scheme. These will become operational in Caithness on Sunday 18 January 2009 and in Skye and Lochaber on Sunday 25 January 2009. Until now, the system has been based upon a 'show and go' where the card was presented to the driver so the holder's photograph could be seen and their entitlement confirmed. Now, the card will need to be removed from any wallet or holder and placed upon the card reader plate in the bus, with the photograph uppermost and it will need to remain there for a few seconds until the ticket has been issued.
New Highland Youth Voice Chair and Vice Chair


The two new leaders of Highland Youth Voice, the young people's parliament for the Highlands, were introduced at the meeting of The Highland Council's Education, Culture and Sport Committee held on Thursday 15th January 2009. Robin Falconer from Wick is the new Chair of Highland Youth Voice and Lewis Munro from Plockton is the new Vice Chair. They were elected by the Highland Youth Parliament's Executive Committee members to provide leadership over the next year. Robin (17) attends Wick High School and has been a member of Highland Youth Voice for three years.
More Great Photos Of Dunnet Beach From Scotland Visions Blog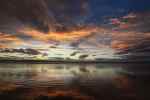 Scotland Visions Blogspot is another web site where you can see some of the great photos from local photographer Martina Cross Martina has built up a reputation for great photography especially of Caithness and superb collection of wide panoramic pictures evoking the drama and moods of the Caithness sky. Her calendars have been sold out each year since she began producing them a few years ago. If you want to follow Martina and her camera bookmark this blog and also take look at her photos in the photography section under her alter ego "Raven"- HERE HERE and many other places in Photography
Sign the Petition To Get Scottish Parliament To Investigate Delivery Charges To Highland
We the undersigned petition the Prime Minister to investigate the charges levied by some couriers/suppliers to the Scottish Highlands. Submitted by Terence Watson - Deadline to sign up by: 20 April 2009 -
Signatures: 1,613 as at 2.30pm 17 January 2009 1708 at 4.30pm
Finding New Employees Might Be Cheaper Than You Think - Try Our Jobs Section
See what one advertiser says about his firms FREE ad in our jobs section HERE Remember the ad is free and can remain on right up to any closing date you set for it giving maximum coverage at the best possible price - Absolutely Nothing. Using it could not be easier - just register and join the forum like any other member and add your job just like any message. You can add links to any application forms etc on your own web site where they can be downloaded by applicants saving you postage. You can put in as much information about the job as you want - no limit, possibly saving you time answering questions on the phone taking up you or your staff's valuable time. From paper boys and girls to nuclear engineers in fact any vacancy might be filled at no cost via our jobs section that now has a very high profile and lots of visitors.
Thurso Coop Closed Next Week For Major Refurbishment
The Post Office Attached Will Remain Open
14 January 2009
Some Cultural News From North Highland By the Area Cultural Officer Adrian Clark
Adrian Clark the area cultural Officer of Highland Council for Caithness, Sutherland and East Ross produces a newsletter that we will publish each month. The newsletter is packed with information about events, exhibitions, reminders, links and much more. January 2009
13 January 2009
AT HOME ~ ST FERGUS GALLERY, Wick


An exhibition of over 1000 digital images featuring pupils of Hillhead Primary School, their families and home life runs in the St Fergus Gallery Wick from the 9th January until the 7th February 2009. Entitled "At Home" the pictures give a fascinating insight in to the lives of primary school pupils. Eight budget digital cameras were purchased by the school and used to take the pictures between October and December last year. Each of the 200 pupils took the camera home for a few nights. Instructions for using the camera were included and a number of themes were suggested which pupils or parents could take photographs of. These included my family, brothers and sisters, my house, my bedroom, mealtimes, my grandparents, celebrations and my favourite toy. A selection of pictures from each pupil has been printed in colour in a standard A4 size. They completely fill the gallery walls.
Dunnet Forestry Trust --- Log Sales
Over the weekend, thieves broke in and stole all the mechanical equipment used by the Dunnet Forestry Trust. Without equipment to restock, all sales of logs and firewood will have to be temporarily suspended, The Trust hopes to resume normal service as soon as possible but in the meantime please watch this space.
12 January 2009
Chance Of a Lifetime To Work With Nature


BTCV's Natural Talent apprenticeship scheme is now recruiting a new set of apprentices. Five posts are on offer covering 12 - 18 months with £12,500 per annum with normal holidays and terms of service. These are work based placements working with specialists with opportunities for field work, conference attendance, reading and research and the opportunity to gain practical experience and professional development. Whilst only one of these posts is based in Sutherland we thought you might like to see them all.
The 5 posts are;
Lepidoptera (Moths) - based at the National Museum Scotland (Keith Bland) and RSPB Insh Marshes
Riverflies (Mayfly, Caddis and Stonefly) - based at the Clyde River Foundation, SEPA and Buglife
Machair habitats - based with RSPB on the Uists and other RSPB reserves
Wetland Reserve management - based with SNH in Stirling and in Wetland reserves throughout Scotland
Peatland Reserve management - based at RSPB Forsinard in Sutherland
Closing date is 9th February - much more information inside and on the BCTV Natural Talent web site
Training Day To Promote Musical Skills - The Kodàly Approach
The Highland Council, in association with the National Youth Choir of Scotland, will be holding a training day to provide primary and secondary school staff the expertise to teach musical skills to young pupils. There are also places available to anyone interested in learning more about the Kodàly approach to music education. The Training Day, which is free to Highland Council staff and £40 for all other attendees will be held on 12 February at the Merkinch Centre in Inverness. Highland Council staff wishing to attend should register online and all other attendees should register by sending an email to: norman.bolton@highland.gov.uk
Caithness Community Awards - Still Two Days Left To Nominate An Individual or Group
The Caithness Community Awards seek to recognise and publicly thank those who make a contribution to the community in a variety of ways. Members of the public are asked to nominate deserving individuals for awards in various categories including Good Neighbour, Achievement in the Arts, Achievement in Sport, Voluntary Leadership and Outstanding Courage. Nomination Form
11 January 2009
Serious Assault, Thurso
Police in Thurso are investigating a serious assault on a female which happened between 1800hrs and 1900hrs on Friday the 9th January at Sir Georges Park, Thurso, known locally as "the dammies". Police in Thurso are appealing for any witnesses who may have seen any distressed females or other persons in the area of the park or the seating area at the entrance to Sir Archibald Road between these times and/or who may have information in relation to this incident to contact their local police station. A male person is currently in custody in relation to the incident and will appear at Wick Sheriff Court on Monday the 12th January.
10 January 2009
Caithness Celtic Supporters' Club Bus availability, for the next game
The next bus is:-
versus Hibs (League) on 24/01/09 - 3.00pm kick-off. Bus leaving Wick Safeways @ 05:00 and Thurso Skinandis @ 05:30.
Senior = £30 and Junior = £20.
Contact, Stevie King = stephen@sking30.wanadoo.co.uk
Official website - http://ebigh.com/1888
Castle of Mey 10k - Sunday 10th May - Get Your entry In Soon
'On Sunday 10th May, with the support of the Castle and Gardens of Mey, the first Castle of Mey 10k will be held. Online entry for the race is already open and can be accessed through the website www.mey10k.co.uk The website also contains a training plan for those new to running, that will have you running the 10k in May no matter what your current level of fitness is! As long as you have the commitment to get out and run 3 times a week, following our simple run / walk schedule. You will be able to follow the progress of a number of runners on the website and local press and we hope that their progress will encourage other to entry the 10k. The Castle of Mey 10k has no official charity it would wish runners to support. However we would welcome and encourage any runner who wishes to fund-raise for a charity or good cause to do so The race has an entry limit of 250 runners and already there has been a large number of entries, so get your entry in quickly and make that New Year resolution to get fit a reality!.'
Log Sale At Dunnet Forest Today Has Been Cancelled
Due to high winds today the log sale has been cancelled
6 January 2009
Fall in numbers of drink drivers - BBC
Wick retail complex shelved during economic downturn - STV
Economic fall shatters sales for historic crystal firm - Scotsman
5 January 2009
HIE Launches Free Business Advice Line - Open 8.00 - 6.00pm Mon - Fri and Saturday Mornings


Highlands and Islands Enterprise (HIE) today formally launches a campaign to assist businesses to navigate their way through the current economic downturn. The agency has set up a dedicated advice line with business experts on 08000 884 884 offering free tailored advice to businesses of any size and in any sector. Callers can also get contact details of other agencies such as HM Revenue and Customs or Scottish Development International which may be able to assist them with particular issues, or go on to book a free one-to-one consultation with a business adviser. "We want everyone that could benefit from this service to be aware of it," said Carroll Buxton, one of HIE's regional directors. "We will be running advertisements in local newspapers and on local radio during the next few weeks and will be sending details of this service direct to 17,000 businesses in our area. We also have a downloadable podcast on our website homepage which tells people a little of what they can expect from our advice line.".......... See Also HIE Business web site
4 January 2009
International Year Of Astronomy - Caithness And Sutherland Events


Are you interested in astronomy? Then the series of events being organised by a new local group starting on Friday 30th January will be a good place to start. There will be talks, observing sessions, hands-on-activities, gallery events, competitions and a chance to see genuine moon rocks and meteorites over the year.
Earlier Caithness Night Sky items
Reay Primary School May Be Closed On Monday Due To Burst Pipes
Burst pipes in some schools in Highland may mean they do not open as planned on Monday after the holiday. Check the Highland Council web page for the latest information.
1 January 2009
Congratulations To Pradip Datta For His MBE In the New Years Honours List


The MBE was awarded in the listing as "Pradip Kumar Datta, Founder, Wick Surgical Courses. For serv Medical Training." Pradip Datta retired three years ago as a surgeon at Caithness General Hospital after many years of service there. He continued to teach in the UK and India. A very keen squash player in the local Wick club for many years. In May 2008 he received an award for the course he set up
Times Of India Article On Pradip Datta
Happy New Year From 2009
Well that's 2008 gone and we wish everyone a happy new year for 2009. Bill was suffering from one of the bugs going the rounds and did not venture out to the Market Square in Wick to try and not spread it round more folk. If anyone wants photos of the night in Wick, Thurso or any other events in Caithness published just email them to bill@caithness.org
Local Hotelier Completes 366 Days Of 2008 Photos





Jamie Buchanan a local hotelier and photographer has just completed a year long project to publish a photo every day for 2008. 366 photos have gone on to his Flickr web pages and show many parts of Caithness. Jamie also runs a blog under the name North Light Congratulations to Jamie for a great set of photos and letting us see many of the wonderful views and aspects we might not yet have had time to get round to. The whole set of 366 photos can be viewed as a Slide Show See how many places you can name and why not go out and see one or two in the coming year. Great project Jamie - Visit Scotland should be paying you. Jamie also contributes photos in our Photography section We would also like to thank the many contributors to this section that now has a huge number of photos of Caithness and other subject matter. The section has over 1200 threads and over 14,000 posts. The sections on Thurso and Wick old photos have had over 100,000 visitors alone. It is easy for anyone to post photos and then draw them into the section. If you have never done this before some tips can be found HERE If you get stuck just ask the forum members for help. Share your photos in 2009.