30th June 2004
Radioactive Waste - A Chance To Have Your Say
Thurso Town Hall 6.00 - 8.00pm Thursday 1 July
CoRWM Committee on Radioactive Waste Management is an independent body set up by government and they are on a fact-finding visit to Dounreay. They wish to find out the view of the public and invite the people of Caithness to go along to give their views to the committee. CoRWM is the body which will make recommendations on the best options for the long-term management of the UK's higher activity radioactive waste.
GIBSON CALLS FOR MARINE MINISTER
SNP MSP for the Highlands and Islands Rob Gibson has given his support to a call from Green MSP Robin Harper to have a dedicated minister for the marine environment. Mr Harper's motion comes on the anniversary of the sinking of the MV Jambo off the coast of Ullapool it deplores the lack of protection offered to the Scottish coast line as a whole. Mr Gibson also points to the Braer disaster in Shetland and the Ascania on the Caithness Coast when people were evacuated from Skarfslerry at Dunnet Head and an exclusion zone declared in March 1999 due to the toxic chemical cargo. Perhaps the the MSP's might also take a look at our articles Wrecks of the Pentland Firth for proof of the dangerous seas surrounding the Scottish coast - 1830 - 1846, 1847 - 1865, 1866 - 1882, 1883 - 1890, 1934 - 1981
Statement on the radioactive particles found in the local coastal environment resulting from operations at the UKAEA site at Dounreay
The latest statement from COMARE gives details of further recommendations on monitoring for particles both on beaches and offshore. These recommendations were formulated following the publication of the second report of the Dounreay Particles Advisory Group (DPAG), the continuing appraisal of the particles being found on the Sandside Bay beach where public access is unrestricted and ongoing research.............The Committee also recognises that preliminary results from the ongoing studies to identify the health risks from the particles show that radiation doses may be less than those originally estimated in COMARE's Sixth report.
29th June 2004
Caithness Sea Angling Association - Latest Competition Results
The latest competition was fished on Sunday 27 June 2004 at Reiss sands, it was mostly a quiet event with most anglers finding many undersized flatfish including a small Turbot for one angler.
New to the area having recently moved to Occumster all the way up from Dover, southern match angler Steve Nicholas couldn't believe his luck when on his first cast he landed 3 Bass, especially since he had never caught a Bass in his life before. A little later Steve landed one more Flounder and this was enough to clinch himself first place overall.
28th June 2004
Second Year Of King Prawn Chess Competition In Wick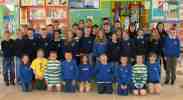 The second annual King Prawn Chess Tournament was held at Hillhead Primary School Wick on Monday June 21st, 2004. Hillhead runs a chess club for Primaries 4,5,6 and 7, while South School's chess club is for Primary 6 and 7. Both school's chess clubs participate in the British Land UK Chess Challenge that gives pupils the ability to earn points and prizes and compare their result schools play against each other in an intense but friendly competition. Both teams played very well with South School prevailing and taking the King Prawn trophy home for another year.
Scouts Midsummer Cycle At Rumster


As part of Midsummer Madness, 1st Caithness, 1st Wick Scouts went on an evening cycle run to Rumster Forest. The Scouts enjoyed exploring Rumster Forest and some of the new trails that have been built by The Forestry Commission to create a fun and challenging circle route that can be enjoyed by cyclists of all abilities. After the run the Scouts enjoyed a snack before being given a short talk on forest management by Steven Fraser. It was a great evening out and one that the Scouts hope to repeat in the future.
Whist Drive Night At Lybster Gala
If you have not played whist for a while why not head to Lybster village hall tonight and join the locals for a game and a cuppa. Cards on the table at 7.30pm tonight.
Watch Our Wildlife - Summer


This latest in a series of leaflets from the Highland Ranger Service gives a brief outline of what you might see at this time of year in Caithness and Sutherland. the leaflet is available at Ranger stations and elsewhere. It touches on a sample of the vast richness of wildlife in the north of Scotland at this time of year. We have linked several items mentioned to pictures on the web site but you really have to experience the peatlands, coastal views, mountain birds, forests and beaches for yourself - see the vast numbers of seabirds, hear the birds of prey, smell the wild orchids and watch whales and dolphins not to mention the deer and other creatures that abound in "Europes Last Wilderness" - that is the north of Scotland.
27th June 2004
Wick High 1977 Reunion - Tickets Go On Sale At Polteney News, Dempster Street, Wick
Another Wick High Reunion coming soon as Mandy Scudder (nee Miller) sets the ball rolling from Australia.
The reunion will be in Mackays Hotel and tickets are £10 each. As usual help the organisers by getting your tickets as early as possible in order that catring arrangements can be made
DAVID WEATHERS THE STORM AT LYBSTER GOLF CLUB'S 2004 OPEN


Despite the atrocious weather conditions, 39 hardy soles braved the wind and rain at Lybster Golf Club to participate in the 2004 Men's Open. Best scratch score of the day was achieved David Nicolson, who seemed oblivious to the bad weather by returning an amazing score of 63 (4) 59, which sees him return to a handicap of 3. Next best were Eric Larnach and John Gunn, who both returned scores of 68. According to club captain, Alex Calder, "It was great to see so many visitors from neighbouring clubs on such a terrible day.
Lybster FC New Strip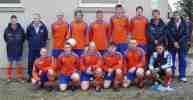 Lybster FC will see the new season in new strips sponsored and donated by John Gunn & Sons, Lybster
COUNCILLORS GIVE GO AHEAD FOR CONSULTATION ON FUTURE OF COUNCIL HOUSING STOCK
The Highland Council is to consult with its 15,000 Council house tenants after agreeing to investigate joining the Community Ownership Programme, which would see the Council's ownership and management of the housing stock transfer to a not-for-profit landlord. By joining the Programme, the Council will be eligible to receive additional funding of £50 million over the next five years through the Scottish Executive's Regeneration Fund, which will help them to tackle the lack of affordable housing to rent or buy in the area by providing more than 1,000 affordable new houses.
PUBLIC ASKED FOR VIEWS ON COUNCIL'S PERFORMANCE AND CAMPAIGNING PRIORITIES
A total of 7,000 Highland residents, chosen randomly, are being invited to have their on say on what they think of the services The Highland Council provides and the campaigning issues the Council is promoting. Questionnaires should be arriving on doorsteps from Monday 28 June and all those who respond by 15 July will be entered in a prize draw for £50 worth of leisure vouchers.
South School, Wick June Newsletter
Caithness Canine Club 2004 Dog Show At Wick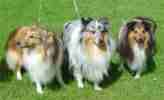 A busy day at the Caithness Canine Club 2004 Dog Show where over 150 entries were judged in many categories. The gallery shows just a few of the entries in this years show and not necessarily winners of the various classes.
Lybster Gala Gets Off To A Wet Start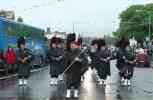 26th June 2004
Drama & Dance Teacher Beverley Sarstedt Says Farewall To Her Pupils


A number of Beverley Sarstedt's pupils said goodbye as she and her family prepare to leave Caithness when her husband takes up a new job in Aberdeen. Beverley has run many classes in Wick, Thurso and elsewhere around the county. Teaching from the very young to adult and putting on regular shows she will be missed by her many pupils. Beverley was presented with a number of farewell gifts from her pupils.
Beverley Sarstedt Classes Pages
Latest Additions To Ken Butler's Plant Listings





A few more pictures from Ken Butler's collection. We are now forming a new gallery for the pictures and you can click the link at the bottom of each pictures to go to the notes page or you can start at the notes and click to each picture.
Alphabetical List Updated
More Caithness Plants
Superstars Fitness Competitions Get Caithness Kids Moving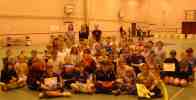 Highland Council Sports Officer Tina Robinson organised the "Superstars" fitness competitions for several Caithness primary schools at Wick High School on Friday evening. Based on the TV programme idea the kids gained points in speed fitness tests. Councillor Katrina MacNab handed out the prizes to the winners and everyone else got a consolation frisbee to keep them moving over the summer holidays. Tina Robinson also organises many sports activities for Caithness children over the summer holidays so lookout for details.
25th June 2004
Rip Curl Girls Go Surfing At Thurso On Saturday
It is a rip curl girls go surfing day and over 20 entrants interested in surf lessons both locally and around Scotland, will be taking to the water on Saturday from around 10.00am for two days as they pack in the hours with Thurso Surf at a special rate of £25 and will also receive a goody bag each worth £30. the course for this weekend is full but Andy the instructor intends to hold more weekend course over the summer. This is an all female weekend but an all male weekend is coming soon. If you are interested in surfing and want to see what happens head for Thurso Harbour on Saturday. Thurso Surf
Pultenytown Academy Latest Newsletter
Neil Gunn Writing Competition winners announced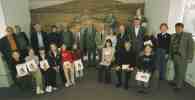 Winners of the annual Neil Gunn writing competition were announced at a prize-giving ceremony held at Dunbeath Heritage Centre. The competition was organised by The Highland Council's Education, Culture and Sport Service and sponsored by the Neil Gunn Memorial Trust and the Council's Library Service.
Safeways Staff In Wick Raise More Cash For Liam Henderson Memorial Fund


Staff at Safeways store in Wick raised £660 from their bottle stall to boost the fast growing total of the Liam Henderson Memorial Fund. Staff also sold tickets for the raffle being held in connection with the tribute football match being played at the end of July. Tickets for the raffle are available in several outlets in Wick and Thurso. Staff at the Safeways store contributed all of the bottles themselves. Several customers who did not buy tickets left donations. the staff would like to thank all who contributed to make the stall so successful.
Achvarasdal Summer Fete


Come and see the beautiful woods round Achvarasdal. Sutherland Children's Choir, North Coast Jazz Band, Scout Pipe Band. Teas
Free bus via Castletown
Achvarasdal is a care home run by the Church of Scotland
Lybster Gala Week Begins On Saturday 26 June
Lybster's Gala Week starts on Saturday night with the crowning of the Gala Queen and the procession of floats. Wick Pipe Band will be in attendance. A licensed dance starts at 10.00pm
24th June 2004
Safeways Staff In Wick Run Bottle Stall For Liam Henderson Fund
The staff at Safeways, Wick will run a bottle stall from 9.30am on Friday 25 June so if you are in the vicinity you can support the fund raising by buying a ticket.
North Action Group Demo Took Debate On Maternity To MSP's In Edinburgh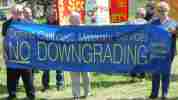 Several MSP's mainly from opposition parties came over to speak to members of North Action Group outside the parliament building at the Lawnmarket, Edinburgh. North Action Group members and supporters reiterated why they were demonstrating. Convenor David Flear joined North Action Group for the demo making four local councillors in Edinburgh including Graham Smith, Tom Jackson and Bill Fernie who had earlier contacted all 126 MSP's inviting them to meet the group on the day. Two MSP's mentioned Caithness General during First Ministers question time that day. NAG members Chairman George, vice-chair Aelex Bain and press officer Bill Fernie all gave interviews to Television and Radio stations.
Caithness Maternity Issue Will Feature In A New Play
The 7:84 Theatre Group interviewed members of the North Action Group in Edinburgh at the demo in order to gain material for anew play which will shortly tour Scotland. The play deals with "Direct Action" in Scotland as small groups take on the political establishment. The play will come to Thurso as part of the tour later in the year.
Scruffs Dog Show Raises £450 for Balmore Animal Centre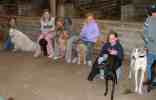 Prize List Just Keeps Growing For Liam Henderson Tribute
The raffle prize list just keeps getting longer as generous folk from all over the world send in prizes. In fact so many are coming in and yet more are promised that a Silent auction will be held for some of the items now coming in. After much deliberation we have decided that due to the sheer volume of & specialist nature of some of the donations (offers are still coming in) that we are going to go hold the silent auction - on the evening of the 31st July. Bids can be placed personally or on line (for those folk unable to come to Newmachar) to j.c.h@btinternet.com
DO YOU REALLY WANT TO USE YOUR SINGLE FARM PAYMENT TO SUBSIDISE YOUR FARMING?
Scotland's farmers must make full use of the opportunities created by the new single payment system or face being left behind by their peers, according to industry expert Peter Cook. That is the message the former head of the Scottish Agricultural College's rural business unit will give when he addresses farmers at the Royal Highland Show on Thursday 24 June. "Of course there will be winners and losers under the new system, but it is important that people understand how to make the most of the alterations. "Due to the implementation of the Single payment system, farmers will be free from the restrictions and ties of the current subsidy regime. This will in turn allow them to re-design systems to offer better efficiency or completely restructure their businesses.
CAITHNESS RENEWABLE ENERGY FORUM PUBLIC MEETING 29TH JUNE 7.30pm
THURSO HIGH SCHOOL
The CREF is holding its first public meeting in a bid to enlist a wide and representative membership from the population of Caithness on Tuesday 29th June, 7.30pm at Thurso High School. There will be short presentations from 4 speakers. Refreshments will be served and all are welcome.
For further information contact John Allen on 01847 889581 or at john.allen@thurso.uhi.ac.uk or visit the CREF web site on www.cref.co.uk
INVERNESS PROVOST WELCOMES SPL DECISION ON CALEY THISTLE
Provost William Smith, Chairman of the City of Inverness and Area Committee of The Highland Council, said he was delighted at the outcome of the reconvened Scottish Premier League meeting which will allow Inverness Caledonian Thistle to play in the Scottish Premier League next season, ground-sharing with Aberdeen FC. He said: "This is a victory for commonsense. The support shown by the Scottish footballing public for Inverness Caledonian Thistle gaining their reward for winning the First Division title has been overwhelming and we all look forward to the club playing in the Premier League next season. "The success of the club has put Inverness on the map and reflects the buoyancy of Inverness and the wider Highlands. We look forward to the day when Premier League football comes to Inverness."
On Thursday, members of The Highland Council will consider a recommendation from the Budget Working Group to provide a loan of £400,000 to Inverness Caledonian Thistle Trust Ltd for the purpose of upgrading their stadium to Scottish Premier League standards.
23rd June 2004
Whales On The Caithness Coast



James Smith from Wick was lucky to have his camera handy when out walking along the coast when he spotted a number of whales. Whales are more common round the Caithness coast than most folk think but you have to be looking at the right time. One was recently washed up on the beach and has now been disposed of by the council.
Five Gain Kayak Awards With Pentland Canoe Club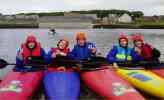 5 young paddlers from the Thurso based Pentland Canoe Club have successfully completed their first kayaking award. The group are now currently working towards their next skills award. Pictured here are David Borland, Thomas Garbe, Dan Ross, Calum Stronach, and Jamie Slevin
SWEIN ASLEIFSSON – THE ULTIMATE VIKING by David J Mackay
Swein Asleifsson was not a person with whom anyone would wish to fall out. He punched above his weight. He literally put the fear of death into his nominal overlords, the Earls of Orkney. Unlike Earls Magnus and Rognvald, who also lived in the 12th Century, Swein was never a candidate for sainthood. We learn virtually all we know of Swein from the Orkneyinga Saga, written around 1200 by an unknown Icelandic scribe. The Saga described Swein as being, among his peers, "the greatest man in the Western Lands, either in olden times or present day".
AFFORDABLE HOUSING AND COMMUNITY OWNERSHIP ON THE AGENDA FOR THE HIGHLANDS
Highland Councillors are being asked to consider an action plan which will tackle the lack of affordable housing to rent or buy in the area by doubling investment over the next five years to provide over 1,000 affordable new houses. In a report to the full council meeting on Thursday 24 June, Gordon Fisher, Director of Housing, says that the Council would be eligible to receive additional funding of £50 million over the next five years through the Scottish Executive's Regeneration Fund, which links regeneration funding to their Community Ownership Programme. A housing needs study has identified a shortage of up to 5,000 affordable houses over the next five years. The move to Community Ownership, he states, would have significant implications for tenants because it would result in the transfer of ownership and management of the Council's housing stock of 15,000 properties to a new not-for-profit landlord.
Munsary Reserve - Open Day Walk
Sunday 27 June 11.00am
A guided walk around the Plantlife reserve at Munsary near Lybster. A FREE event but places must be booked by contacting Ranger Marina Finlayson on 01955 607758 or email marina.finlayson@highland.gov.uk
Munsary Lecture and Slide Show on Saturday 26 June 7.00pm at Waterlines, Lybster. Also requires to be booked at same contact place.
Annie - The Musical At Thurso High School
22nd, 23rd, 25th & 26th June at 7:30 pm
Tickets £5 and £4 Concession available from Thurso High School Reception - normal school hours Mon To Friday and on Sale at the door on the nights. Their first big show in 15 years so why not head for some local entertainment In Thurso
Extra Musical Event In Thurso
Marshall Amplifiers take their roadshow to Thurso on Wed 23 June 2004. The event takes place in the Weigh Inn from 7.30pm and features Marshall demonstrator guitarist Geoff Whitehorn. Also in attendance will be Jim Marshall the company founder. The evening is started by local rock group The Usual Suspects. Tickets are £2.00 from Wick and Thurso Music Shops or on the door. A free bus from Wick is being run with limited spaces, details at Wick Music Shop.
Sea Angling Competition OPEN SHORE COMPETITION
AT SINCLAIR BAY - JUNE 27th, 16:00 – 20:00
MEET 15:00 GOLF CLUB CAR PARK - ENTRY FOR MEMBERS, £2 SENIORS, £1 JUNIORS
ENTRY FOR NON MEMBERS, £3 SENIORS - £1.50 JUNIORS ENQUIRIES TO GRAHAM ON 01955611496 - THE COMPETITION WILL BE ON A CATCH AND RELEASE BASIS
16th June 2004
Staxigoe Football Tournament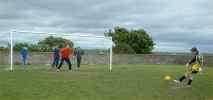 STAXIGOE was the venue for a feast of junior football on Sunday as five teams competed in a seven-a-side tournament on the village pitch. The event was organised by Robin Aitken, who is in the process of setting up a Staxigoe junior football club. He selected two squads - comprising boys from the Staxigoe area and from Wick - while Stewart Cumming entered three under-13 teams from East End Boys' Club.
Thurso Players - Comedy Sketches
Thurso Players are having an evening of comedy sketches at the Mill Theatre starting at 8.00pm on Thursday 18th June. Admission is only £3.00 and the purpose of the event is to raise some funds to help defray tuition and accommodation costs incurred by two of the younger members who will be attending a five week long placement at the Scottish Youth Theatre in Glasgow starting at the end of next week. The costs involved are in excess of £1,000.00 each.
Story Teller At Wick Library



Last Week Wick Library had two local primary schools, Hillhead Primary & South School for a visit to the library for story telling sessions, the storyteller was from Strathpfeffer, Bob Pegg. Hillhead Primary classes 3 - 4 for the morning sessions, held in the junior library and South School classes 3-5 in the afternoon held in St Fergus Gallery.
AGM Ormlie Community Association
AGM of Ormlie Community Association Ltd. to be held on Wednesday 16 June 2004 at 7.30 pm in The Ormlie Centre, Henderson Street, Thurso.
National Cycle Week - Try The Camster Cycle Trail



This is National Cycling Week. Why not dig out the bike and head for the Camster Cycle Trail? Head up the Camster road from the A99 and soon before the Cairns you'll come to the starting point. It is a round trip of 14 miles from the start back to the start which means doing a bit on the A 99. Take some care and the views of the south east coast of Caithness are worth the effort. However you can choose to do as much or as little as you want off-road if you prefer.
North Action Group Members and Supporters Head For Edinburgh Demo
Members North Action Group and supporters of the campaign to save consultant led maternity service sin Caithness will be travelling to Edinburgh to demonstrate outside the Scottish Parliament in Edinburgh. Invitations have been sent to all 126 MSP's inviting them to meet the NAG group before or after first ministers Question time and a number have already responded to say they will meet the group on Thursday. The demonstration starts in the Grassmarket at 10.30am and then moves round opposite the main entrance of the parliament at 11.00am. An advertisement has been placed with the Edinburgh Evening News for the Wednesday edition to promote the demonstration. Local MSP Jamie Stone has organised a room - the Quaker Meeting Room - to meet other MSP's and to hold a press conference to which the media has been invited.
DIRECT DEBIT TAKE-UP CAMPAIGN PAYING DIVIDENDS
The Highland Council has recorded a 93.5% rate of collection of the Council Tax in the current financial year - the best on record and a 0.9% improvement over 2002/2003. The continuous improvement in collection is linked to the increased take-up of Direct Debit. 52.5% of customers now pay this way - an increase over the previous year of 3.2%............ investigating the feasibility of introducing something similar to the annual prize draw they run, offering a first prize of a £2,000 holiday voucher."
Does Highland Health Council Represent Patients Views After Maternity Statements?
The John O'Groat Journal front page article published last Friday had some quotes from Highland Health Council that North Action Group find unacceptable from the body who are supposed to represent the views of patients. It appears they have decided to come out on the side of down-grading of the maternity services in Caithness. It would be interesting to hear how many patients they asked about this decision to come down on the side of down grading in advance of any public consultation. Why not post your views on this and lets see if there is a mandate for the Health Council view.
NORTHERN PERIPHERY PROGRAMME
Three transnational projects worth 4.5 million Euros and involving Highlands & Islands partners have been approved by the EU Northern Periphery Programme. The projects will provide research, demonstration and exchange of best practice in relation to rural service delivery, the development of coastal heritage sites and how best to use watercourses to secure local sustainable community development. Delivering services in remote and rural areas - DESERVE, is one of the projects, where partners from across the Programme area will implement a project in their own region using a model, or elements of different models, of service delivery for remote and rural areas.
PUBLIC TO BE CONSULTED OVER PROPOSED TAXI INCREASES
The Highland Council is to ask the public for their views on plans to increase taxi fares later in the year. The public have until Monday 19 July to make representations, which will be considered by the Transport, Environmental and Community Services Committee on Thursday 19 August. The proposed date for implementation of the increased fares is Monday 6 September. In revising the scale of maximum taxi fares, the Council is recommending increases across the board be set at approximately 5%.
NEW EDUCATION, CULTURE AND SPORT MANAGER FOR CAITHNESS
The Highland Council's Area Community Learning and Leisure Manager for Caithness and Sutherland, Mr Graham Nichols, has been appointed as The Highland Council's Education, Culture and Sport Manager for Caithness. In April the Council announced that Education Manager for Caithness and Sutherland, Annette Sharland, would be retiring during the summer and, following a review by the Education, Culture and Sport Service, agreed to establish the post of an Education Culture and Sport manager for Caithness and an Education, Culture and Sport manager for Sutherland.
15th June 2004
WORK ON DECOMMISSIONING CENTRE GETS UNDERWAY


Caithness and Sutherland Enterprise (CASE) and Highland and Islands Enterprise's (HIE) aim of creating a decommissioning centre of excellence in the far north reached another milestone today with the first ground works starting at the Janetstown site. The £7 million industrial and office development is being constructed by HIE with funding from the organisation totalling around £3 million, with a further £2.4 million coming from the European Regional Development Fund (ERDF). Caithness firm, JGC Engineering is set to lease the property from HIE and CASE, which will house the Trials, Training and Test Facility (TTTF) and the UHI Millennium Institute and North Highland College's Decommissioning and Environmental Remediation Centre (DERC).
'TARGETED BEEF ENVELOPE PAYMENTS' - GIBSON
SNP MSP for the Highlands and Islands Rob Gibson as a committee member has welcomed the Environment and Rural Development Committee report on the implementation of the Common Agricultural Policy that was published this week. However Committee member Mr. Gibson says that the Scottish Executive must to go to Brussels to ensure that National Beef Envelope payments are more targeted at those in rural and remote areas who most need help.
Tug O War Success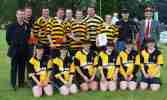 Halkirk Young Farmers' Tug of War teams enjoyed a double success at the Royal Highland Show eliminations at Cornhill Games on Saturday 5th June. The boys and girls teams both won their respective competitions and now go forward to represent the North Region at the Royal Highland show on Saturday 26th June, at Ingliston.
SCOTTISH SOCIETY FOR THE PREVENTION OF CRUELTY TO ANIMALS
BALMORE 10th ANNIVERSARY FUN DAY - ON SATURDAY 19 June 2004 at 1.30 to 4.00
North Action Group Blocked on Radio Forth - Help Wanted To Spread the Word
NAG Will Use Internet Message Boards To Spread The Word On Maternity Issue
There is more than one way to skin a cat as they say. North Action Group has been advised that spot ads cannot be run about the maternity issue on Radio Forth as the topic is "TOO POLITICAL". Your help in spreading the word about our action in Edinburgh on Thursday 17 June would be most useful. If you use other message boards can you mention the North Action Group demonstration outside the parliament and ask if anyone can come along or send a message of support via the message boards.
NAG Maternity Adverts Adverts Too Political For Radio Forth
North Action Group had hoped to pay for spot advertising on Radio Forth to let folk know why they were holding a demonstration outside the Scottish Parliament but have been refused the spots as the topic has been deemed "Too Political". North Action Group are very disappointed as it was thought that the spots might help people in the Edinburgh area to understand why so many folk had travelled nearly 300 miles to voice the concerns over the Caithness maternity issue. The ads would have relayed the time and place of the demonstration in case anyone wanted to find out more or why these Caithness folk and supporters were standing outside the parliament. Paid for adverts have been accepted by the Edinburgh Evening News for inclusion on Wednesday the day before the demonstration. This is one of the ways North Action Group hope to inform city dwellers of the potential plight of users of the maternity services in Caithness General.
INDEPENDENT WINS BEAULY AND STRATHGLASS BY-ELECTION
Helen Carmichael, The Haven, Ferry Lane, Beauly (Independent) has been elected the new member for Beauly and Strathglass on The Highland Council, winning a four-cornered by-election. Mrs Carmichael polled 564 votes – 293 more than her nearest challenger, David Martin, 30 Broadstone Park, Inverness (Independent).
Lybster Gala - Full Programme Now In
Lybster Gala Week is all set for Saturday 26th June to Sunday 4th July.
14th June 2004
Wick Harbour Night And Raft Race Raising Funds For The Lifeboat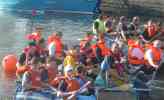 13th June 2004
Halkirk Gala Children's Fancy Dress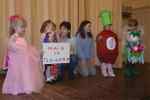 Almost The End Of Halkirk Gala Pictures





12th June 2004
Music al Day At the Wick Market Sq Midsummer Festival 19 June
It will be an all day event with Street Entertainment, Jugglers, Stalls, Face Painting, Beat The Goalie etc
All day Live music up till 10pm including Caithness Big Band, Remix, Harvest, JUDE, Storm, North Coast Jazz Band, Communique and many others.
'WE WILL ROK U' AT THURSO YOUTH CLUB - 100 FREE Tickets
'Thurso Youth Club bows out for the summer next week with a fantastic gig featuring three of the best up and coming bands in the north. Entry to 'We Will Rok U' is free, and the gig takes place on Tuesday 15th June, from 7pm until 10pm, in the Thurso Youth Club, Millbank Road. Caithness rock bands 'Estrella' and 'Inertia', and Bettyhill based 'Crimson Tide' (plus others still to be announced) will play to those lucky enough to get one of the 100 free tickets available from the Youth Club or Thurso Music Shop.
Service Points Help the Campaign to Tackle Domestic Abuse
The Highland Council's network of 36 Service Points are supporting a Highland-wide bid to eradicate domestic abuse by displaying leaflets which highlight the Highland Wellbeing Alliance's Domestic Abuse Strategy. Thousands of people use the Service Points each week, so the leaflet had the potential to reach a wide sector of the Highland population.
MSP Rob Gibson Slams "Tacky" Invite To Highland Tourism Awards
Rob Gibson SNP list MSP for Highlands and Islands has slammed the invite of 'cash for questions' ex Tory MP and his wife to give a key speech at the Inverness Tourism Awards. He said, ' News of invites to Neil and Christine Hamilton as key speakers at the Inverness Tourism Awards is tacky. What does it say for Inverness and the Highlands that Pat Hayden, chair of Inverness Tourism Awards committee, to be held at the newly-refurbished Drumossie Hotel in November, hails this as a coup. Its more like a coo."
10th June 2004
UKAEA DOUNREAY CONSULTS ON CHANGE IN REFERENCE STRATEGY FOR FAST REACTOR WASTE
UKAEA Dounreay today launches the consultation phase about its change in reference strategy for conditioning liquid wastes that are a legacy of reprocessing fast reactor fuel at Dounreay. A newsletter being issued to over 800 organisations and individuals explains the background to the issue and sets out the process for seeking their views. Fuel irradiated in the UK's Prototype Fast Reactor was reprocessed at Dounreay until 1996 to separate the waste, or fission products, from the re-usable plutonium and uranium. The waste was extracted in the form of an acidic liquor, or raffinate, and approximately 200m3 accumulated in underground tanks, where it continues to be stored safely and securely today.
9th June 2004
Three Caithness Football Players Sign Contracts With Ross County FC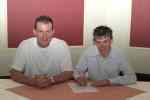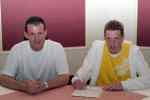 Ross County coach Brian Irvine was in Wick at the weekend to sign up three local lads on full professional contracts for the Dingwall club. Craig Gunn, Richard MacAdie and Sean Sinclair all from Wick, signed their contracts and will join County later this month.
Caithness united Awards Presented By Ross County Coach Brian Irvine


Back Row L-R: Murray Lamont sponsor, David Green, Brian Irvine, Stuart Sinclair (17's poty), Doreen Turner sponsor.
Front L-R: Nicky Rosie (15's poty), Ross Suttar (13's poty), Ben Taylor (15's most improved player), Colin McKiddie (17's most improved) and Craig Nicolson (13's most improved)
All the Awards photographs can be viewed on photographer John Baikie's web site

Critters At Achvarasdal Woodland Turn Detective

Achvarasdal Woodland was the place for exploration and discovery recently when members of the Caithness Critters, local children's nature group, found evidence of all kinds of wildlife. The Caithness Critters is an environmental group for children run by Rangers with The Highland Council's Planning and Development Service. The group meets every month to learn about nature and wildlife around the county. The team of nature detectives enjoyed the sounds and smells of the beautiful woodland while hunting for track marks and droppings. Last month the Critters were 'Puffin' watching at Duncansby Stacks and will be exploring the 'Broch, Bogs, Burials' of the Yarrows Archaeological Trail next month.
Black Prince & Hamnavoe Ferry At Scrabster - First Cruise ship To Use New Pier


The biggest ship to arrive at the new pier at Scrabster was the Black Prince last week. the 11,000 ton sip is the first of three cruise ships booked in to arrive at the new deep water pier. Highland council had arranged a shuttle bus from the ship to Thurso for passengers. 310 or the passengers had booked to see the Castle of Mey while others visited wick, Canisbay, Duncansby head and Dunnet Head.
8th June 2004
North Action Group Latest Press Release - On Maternity Issue
North Action Group now issue press releases on an almost weekly basis regarding efforts to retain consultant led maternity services in Caithness. If you are a member of the press and wish to receive press releases from North Action Group as they are issued get in touch with Bill Fernie bill@caithness.org to be added to the list.
Wick Pipe Band Was Among Highland Bands At The Massed Pipe Bands In Inverness

NORFROST LOOKING TO THE FUTURE WITH NEW STRATEGY AND PRODUCTS
CASE Backs Norfrost With Loan Of £1.2 Million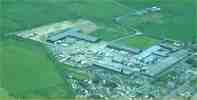 Caithness and Sutherland Enterprise (CASE) has approved a loan of £1.2m for freezer company Norfrost Ltd. The Castletown-based firm – which was established by Alex and Pat Grant in 1972 – is implementing a new strategy following a review of the company's activities, which will make the firm more commercially competitive for the future. Norfrost employs over 200 staff in the far north and is the UK's only manufacturer of chest freezers.
Wick & Thurso Unemployment Falls But Small Rise In Sutherland
Overall, the number of people unemployed in Caithness and Sutherland rose from 876 last month to 879. The revised unemployment rates in the Sutherland, Wick and Thurso 'Travel to Work Areas' respectively are as follows: 3.9% (4.8%), 5.0% (4.6%) and 2.9% (2.5%).
Caithness Archaeology Trust Awarded £15,000 By CASE For Survey
What exactly is in parts of Caithness in respect of archaeologivcal remains may be much better known after a survey of parts of the county is carried out following the award of the latest funding from CASE. CAT is forging ahead with several projects to put Caithness archaeology on the map once and for all. Many folk have known that Caithness has huge diversity of archaeology and almost all of it is unresearched and untouched. This looks like changing in the next couple of years.
Forss House Hotel, £22,800 Towards Upgrading Toward Five Star
Forss Hotel ltd recently acquired by Ackergill Ltd who run Ackergill Tower are intent on increasing the quality of the Forss Hotel and the grant will go part way to the necessary improvements.
Forss Hotel Pictures Forss House Hotel Web Site
Calling Drama & Dance Class Teachers In Caithness
Great Chance To Take Over Established Classes
Beverely Sarstedt who runs several highly popular dance and drama classes for children and adults is leaving Caithness shortly. Her range of paid for classes will come to an end unless a new teacher can be found to carry them on. If you are interested in taking on any of these classes please contact Beverley Sarstedt for more details of the classes in Wick, Thurso and elsewhere. Telephone 01847 892893
INSPECTION OF HALKIRK PRIMARY SCHOOL, CAITHNESS
An HMIE report on the 134-pupil Halkirk Primary School, Caithness, has praised the good ethos, the sense of teamwork and the care given to pupils by the teachers. The inspectors commented on the welcoming environment and the good links with parents and the wider community. Pupils take part enthusiastically in the school council which has been well used by the Head Teacher, Mrs Frances Disbury, to advise her on pupils' concerns. Out of school activities included successful participation in the local music festival and visits by pupils to senior citizens in the village. Mrs Disbury is commended for her commitment to the school. Read The Full Report
Latest Caithness Whispers On The Web
Here are just a few of the items that have come our way in the past few weeks. We find too many to mention them all. They are in no particular order of date or importance - just pot luck.
Pulteneytown Academy Primary School, Wick - June Newsletter
Caithness Waybaggers Walk At Ben Hutig April 2004

Caithness Waybaggers Walk August 2003 Bienn Alligin

North Action Dance Fund Raiser Total Reaches£1237.63 As Total Passes £6000 Mark
North Action Group funds continue to rise as the Caithness community both local and further away combine to ensure the campaign to save the consultant led maternity service is maintained. NAG treasurer councillor Tom Jackson last night reported to the group that funds received including the dance funds were in excess of £6200. Expenditure to date had been £1304. NAG chairman George Bruce pointed out that these funds and more might be required if legal action was to be considered as part of the campaign.
Transit Of Venus - Conditions In Caithness Too Overcast at 7.00am - Try These Links
Some links to Transit Of Venus web sites with several offering the event live depending on local weather conditions. As we have about 6 hours to view the event we may be lucky later in the morning if the clouds clear. Remember not to look at the sun directly and never use binoculars unless you turn them round and direct the picture onto a white card.
7th June 2004
Mount Pleasant School Visit To Dounreay Visitor Centre

Primary 1 from Mount Pleasant Primary School visited on Monday 7 June 2004 Dounreay's Visitor Centre for their school outing. During their visit they seen a great display from Chaz the police dog, had rides in the fire engine and ambulance and played with the water hoses. A great time was had by all, including the adults. The children are pictured here with staff from Dounreay's fire brigade, ambulance service and constabulary, teaching staff and Marie Mackay from Dounreay Communications Department.
Traditional Fiddle Classes - Wick & Thurso
Traditional fiddle group classes to be held in Wick & Thurso. Ability levels from lower intermediate to advanced. Enquiries welcome from any interested fiddle players please contact Gordon Gunn on 01955 602831 or e-mail gordongunnband@ntlworld.com Your chance to join in the great tradition of Scottish Fiddle music.
Are You Ready For Bike Week? - 12 - 20 June
Have you thought about dusting down the bicycle for the summer yet. Well if not why not get it out of the garage and in working order for next week. Thousands of people are expected to join in by cycling to work and doing a few extra miles by bike rather than by car. It's probably the cheapest form of transport with a bit of speed after your feet. So why not burn up the calories, lose weight trim up and save money on petrol all in one go.
North Action Group Dance Raises Over £1000 For Maternity Fight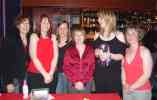 The organisers of the dance held on Friday in the Waterfront were delighted to have raised over £1000 to be added to the growing fighting fund in aid of the campaign to retain consultant led services at Caithness General Hospital's maternity unit. North Action Group are to take the campaign to Edinburgh when a large group will assemble outside the Scottish Parliament at the Mound in Edinburgh. Group members are being supported by MSP Jamie Stone during their visit. A final total will be announced shortly.
Golspie Angling Club Annual Trip To St John's Loch Successful


'The members of Golspie AC made their annual pilgrimage North to St Johns on June 6th, most definitely D-day for them! After years of trying they finally hit it just right. With the Mayfly up sport was fast and furious and a number of good fish were caught and lost. The visitors ended the day with a total of 28 fish for a total weight of 19lbs 9ozs.
Prize List Still Rising For Liam Henderson Tribute Raffle
The Raffle being in run in conjunction with the football tribute match is still growing fast. Prizes continue to come in for one of the biggest ever raffles in Wick and that is saying something. More prizes are coming in almost every day. Watch out for tickets on sale and grab them while you can. All proceeds will be split between East end Boys Club, Wick and the Newmacher Colts reflecting Liam's love of football. Monetary donations are also rising.
A Quick Look At Skye and Lochalsh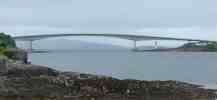 Skye is the biggest of the islands of the Inner Hebrides and along with Lochalsh is part of the Highland council area.
6th June 2004
John Lough Cup - Angling Competition For BT Staff



BT Staff from Inverness and Aberdeen were at Loch Watten yesterday taking part in an annual angling competition. The John Lough Cup competition has been running since 1987. the anglers enjoyed their day although it was not one of the best for catches. The wiinner had 4 fish with a weight of 3lb 6 ozs.

Halkirk Gala Week Starts Today
Halkirk Gala week is once again underway from today. Lots of events every day especially for children. But in addition there are vents for everyone including the dog show, clay pigeon shooting, bowling, darts and pool competitions. A Scottish evening with Colin Campbell is likely to be popular. Check out the full list to see if there is anything you would like to join in. the final day next Saturday sees the traditional crowning of the Gala Queen and decorated floats parade.
5th June 2004
Caithness Waybaggers New Walking Season Begins On Sunday - Why Not Join them
The Caithness Waybaggers get around and they are off to walk Strathy to Armadale on Sunday 6 June. If you can't make that walk then check out their programme for the coming season and see the other interesting places they are heading for this year.
Great News for Caithness Dental Services - New Dental Unit Will Be At Wick Business Park
£340,000 Awarded To NHS Highland For New Facility In CASE Advance Building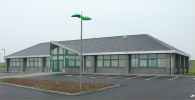 NHS Highland is delighted with the news that a new multiple surgery dental facility is to be built in Caithness. This, coupled with NHS Highland's plans to improve access to dental services in North Highland, will be a great boost to the area. The new facility has been made possible by NHS Highland's success in bidding for capital funding from the Scottish Executive who have recently authorised the introduction of additional dentists for the area. The plan will provide a modern clinical environment within which there will be opportunities to train Dentists and Dental Therapists. This exciting new development will hopefully attract Dental Practitioners to the area which, in the past, has had difficulty in recruiting and retaining dental staff.
3 June 2004
Got Your Ticket Yet For The NAG Dance at Waterfront Friday 4 June
Save Maternity Services In Caithness
NAG members are promoting a dance after being offered the free services of local bands and the Waterfront nightclub. Tickets are £4 and are available from Music Shops in Wick and Thurso and Shearer's DIY, some NAG members and at the door on the night. NAG hope to sell at least 600 tickets but it may be safer to get one in advance even though the venue can hold a thousand. Bands - Half Canned, Ruff Diamond and Radio Active. If EVERYONE heads for the Waterfront on Friday it will be a huge success. Can't go? - Support NAG to save maternity services in Caithness and buy a ticket anyway.
North Action Group And League Of Friends At Health Board Offices Inverness


Despite the fact that the Health Board removed the topic of discussing the Maternity consultation from the agenda North Action Group members and League of Friends decided to attend the meeting to hear what was said and heard about the proposals for the GP Out Of hours consultation. They also got the chance to speak to reporters and TV to let them know about how the protest is going and update them on the Edinburgh demo planned for 17 June.

Wick And District Pigeon Club - 100 Years Anniversary


The Wick And District Pigeon Club has made it onto the web after 100 years in existence. We are happy to add this new section for the first time with a short history of the club. The pictures show the present members preparing for their 100 year anniversary race. The racing pigeons were being prepared to be sent to Kirkcaldy to start the race. Generations of expertise lie with the members of the club which in its heyday used to send full train loads of pigeons from Caithness to start races.
RoSPA Occupational Health & Safety Awards 2004


The North Highland College has won the RoSPA Occupational Health & Safety Gold Award, for the second year running. The college Board expressed its delight and congratulations at the award which Marcus Mennie had accepted on the College's behalf during the Safety and Health expo 2004 in Birmingham. The RoSPA Occupational Health & Safety Awards, sponsored by RMC, are not just about reducing the number of accidents and cases of ill-health at work; they are also about ensuring that organisations have good health & safety management systems in place.
THURSO TAXI RANK AND ACCESSIBLE PARKING INCREASED
The provision of taxi rank parking and accessible parking for people who have a disability is to be increased Thurso. The Highland Council has recently secured acceptance from The Scottish Executive's Trunk Roads - Network Management Division for the provision of a single accessible parking bay outside number 13 Traill Street and a part time taxi rank accommodating two taxis outside numbers 5-9 Traill Street. Demand for a part time taxi rank operating from 6pm to 6am was expressed to The Highland Council by the Thurso Taxi Drivers Association to assist them in accommodating the evening hotel trade and requests for accessible parking near to the chemists was also expressed. Traill Street
Pentland Canoe Club Ready To Take To The Road With New Canoe Trailer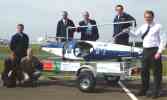 The Thurso based Pentland Canoe Club has taken delivery of a new canoe trailer. The trailer is to be used by the Club to transport kayaks to various club venues including the Thurso Swimming Pool where it runs training sessions during the Winter. The trailer was purchased with support from: the Caithness Sports Council; UKAEA; RWE NUKEM; Babtie; NDSL and Forss Engineering.

Dune Stabilisation Work at Dunnet Bay

Warm ad sunny weather conditions at Dunnet Bay last Sunday created a desert like image and working conditions for the Caithness Countryside Volunteers. Working in a large 'blow-out' in the middle of the Dunnet Bay dune system, the volunteers planted herring-bone rows of marram grass between brash fencing in attempts help stabilise the system.
2 June 2004
FIRE BRIGADE HELPS WICK HIGH PUPILS IN DUKE OF EDINBURGH'S AWARD ENDEAVOURS
Three pupils at Wick High School have received certificates from Highland and Islands Fire Brigade that will count towards attaining their Service Section of the Duke of Edinburgh's Award. Acknowledging the S3-pupil's three months of activities and learning with the Fire Brigade, Wick Station Officer, Gordon Cook yesterday presented Ricky Ross, Graham Shepherd and Lee Gunn with their Fire Certificates and commended them on completing their sessions at Wick Fire Station, the Ambulance Service and at Wick Airport Fire Service.
HIGHLANDS AND ISLANDS ENTERPRISE BACK CALEY THISTLE
Highlands and Islands Enterprise (HIE) today backed the growing campaign to overturn the Scottish Premier League's decision to deny Inverness Caledonian Thistle entry to the league. Chief executive Sandy Cumming said: "The Highlands and Islands Enterprise network has a longstanding involvement with Caley Thistle with Inverness and Nairn Enterprise having played a pivotal part in the club's formation in the 1990s. "The team has earned the right to play in the Premier League and its treatment at the hands of the SPL can only be described as shoddy. Any organisation which interprets a majority decision in this way has to be questioned.
Jenny Stewart Poem On BBC Radio Scotland "Grassroots"
Jenny Stewart had one of her Caithnessdialect poem read out during a Grassroots programme on BBC Radio Scotland. the theme was Picnics and her poem Sunday School Picnics was readout spread over parts of the programme. To hear it without the Caithness accent click on to the BBC Grassroots page and then clock Listen Again until Thursday afternoon when the show changes.
Tractor Trip Round Britain - Hear All About It In Wick


Lachie MacLeod MBE, a retired police officer and a native of Skye, is currently embarked on a fundraising trip, driving his 1953 Ferguson tractor round the coastline of Scotland. The six week marathon will take him around the fringes of Scotland and he plans to challenge the current record of 3176 miles for the longest tractor journey in the world! In 1999 he drove this tractor—affectionately nicknamed 'Fergie'—from John O'Groats to Land's End, and in 2002 he drove round 18 Scottish islands using 22 ferry crossings. Both journeys took 12 days and raised almost £14,000 and £12,000 respectively for Something for Romania, the charity he founded in 1990. You can meet Lachie MacLeod and hear more about his trip at 7.30pm on Thursday evening 3 June 2004, in the Free Church Hall, Malcolm Street, Wick.
Cooking Oil Clampdown
The Scottish Environment Protection Agency (SEPA) is advising caterers to make sure they are disposing of their waste cooking oil properly. Some hotels, restaurants and takeaways in Caithness and Sutherland are pouring the oil down drains or abandoning drums of waste in remote areas. Cooking oil, like other kinds of oil, is harmful to wildlife and can block drains. SEPA will be carrying out random checks at caterers in the area during the second week of June to check that businesses are taking their environmental responsibilities seriously.
THURSO PIPE BAND SET FOR WEEKLY PARADES
Thurso pipe band kicks of their season on Saturday 5th June where they will be playing at the Scrabster fayre in the afternoon. In the evening, the band will make the first of its scheduled parades in Princes Street, Thurso starting at 7.30pm. If the weather is particular adverse, the band is to go through its repertoire in the town's Skinandi's nightclub by kind permission of Brian Cardosi, where the public would be most welcome.