41 Coniston Avenue
Seascale
Cumbria
CA20 1LW
Email: Janis@paterson-seascale.freeserve.co.uk

Wick High School Reunion - Friday, 3rd August 2001
And finally
They say the show isn't over until the fat lady sings, so here goes.
I never did find out why Stuart Hamilton got 6 of the best from Mr Henderson, the headmaster in Pulteneytown Academy. You are just going to have to send me an email, as I can't wait 5 years for the answer.
The bills have all been paid and we have £400 left over. After much discussion on the subject, we have decided to allocate the money for helping to set up a renal unit in Caithness. At the moment, patients in Caithness who require dialysis, have to travel by ambulance to Inverness, receive their treatment, then make the return journey back to Caithness. A committee has been set up to try and change this. I hope that everyone agrees that this is a very worthwhile cause and I'd like to with them success in their venture.
Well that's it until next time in 2006. I'll leave the final word to Murray Harper who penned the following after the event.
More from me, much later!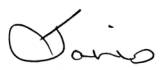 Janis Paterson (nee McGee)

49-51 Reunion Murray Harpe
I set off all dressed to the Mackay's Hotel
Wondering who might attend the reunion as well
Would my friends from the past turn up on the night?
Some surely would, some they just might.
When I got through the door and I looked all around
The ones that I knew seemed thin on the ground.
I surveyed around for a recognisable face
Before deciding I must be in wrong place.
Then somebody spoke and mentioned my name
Although the person was different the voice was the same.
As is normal in Wick, he bought me a drink
He got me my badge, then we sat down to think.
We talked of the past, of the things that we done
We talked of our kids, our daughters and sons
We talked of the school what we could recall anyway
Reminiscing the events that shaped us today.
Gradually more folk from schooldays long gone
Were met and remembered from the burgeoning throng.
The hotel dance floor became the Assembly Rooms.
Filled with some of Wick's previous bonniest blooms.
It was marvellous to meet some of my old school chums
The boys had become their Dads and the girls their Mums
Some had baldy heads and loads had greying hair
But each had their unique character still firmly there.