MEY SELECTIONS INCLUDES MORE FARMERS IN CAITHNESS
AND SPREADS BENEFITS TO STORE PRODUCERS
Many more cattle breeders in Caithness will benefit from the improved returns currently being enjoyed by cattle finishers north of Inverness who currently enter their stock into the Mey Selections branding scheme. In a move to increase the quantity of cattle available for supply to the growing list of outlets signing up to market the brand the project management team have established new finishing criteria in order to open up supply from across the region.

From now on all farm assured beef cattle which are born and reared for a minimum of 12 months in Caithness will also be eligible to enter the Mey Selections project if they have subsequently been forwarded to specialist finishing farms in Scotland.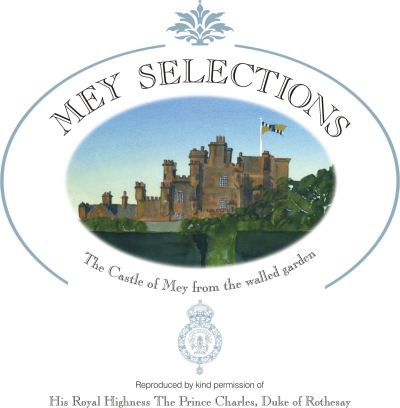 Beef Brand manager Jim Ironside says this is a well-considered step taken to create long term interest for store breeders in supplying to the Mey Selections fold. He says; " What we want to do is build a strong core of participating breeding and finishing farmers in an extensive identifiable area associated with the key Mey Selections brand values. That's why we have geared the criteria to include Mey Selections cattle finished elsewhere in Scotland, so as to open the door for store breeding farms in Caithness to become involved and benefit from these added returns. This also works with the traditional patterns of cattle rearing and finishing which we are keen to promote."
He added; "The inclusion of Mey Selections cattle born and reared in Caithness, but finished in Scotland, is a sound strategy to strengthen the entire Mey Selections project which is for the benefit of producers throughout the North Highlands. It's also important that we should alert a wider group of farmers to the benefits of becoming involved in supplying Mey Selections. We want to bring benefits to all involved in the North Highlands beef supply chain".
The announcement continues efforts to channel the benefits of the Mey Selections brand throughout the area following the award of £71k by the Scottish Executive to support marketing development over the next three years.
Mey Selections is the brand set up in August 2005 as a result of the North Highland Initiative which was founded by HRH The Prince Charles, Duke of Rothesay. The brand aims to deliver premiums to cattle and sheep farmers in the area North of Inverness covering the counties of Caithness, Orkney, Ross-shire and Sutherland.
Earlier On Mey Selections
MEY SELECTIONS BRAND ON A FIRM FOOTING FOR FIRST THREE YEARS
Mey Selections Beef And Lamb Launched At Sainsbury's
THE PRINCE CHARLES, DUKE OF ROTHESAY LAUNCHES THE "NORTH HIGHLAND INITIATIVE"