Scottish Roads Weather Problems Bulletin Board
Click for Winter Emergency Numbers, Road Information etc
CRACKING DOWN ON ILLEGAL DUMPING
Scotlandís environment watchdog is joining forces with a host of agencies in a bid to target illegal dumpers during a week long enforcement campaign. From 1-8 August, the Scottish Environment Protection Agency (SEPA) is taking part in the Scottish Flytipping Forum Enforcement Week, aimed at cracking down on businesses and individuals who flaunt the law by disposing of their rubbish irresponsibly. In addition to carrying out surveillance operations at well known fly tipping hotspots, SEPA, local authorities and the police will also stop and search vehicles thought to be carrying waste without a licence.
LYBSTER GOLF CHAMPIONS LEAGUE FOR DAVIE AND ALEX


Two of Lybster Golf Club's finest, Eric Larnach and Davie Nicolson, provided a wonderful display of golf during the 36-hole club championship final last Saturday. Starting like the train in the club's logo, Davie had built a 5-hole lead by the 10th, which Eric had reduced to 4 by the end of the first round. A determined competitor, Eric fought back with an excellent response, which saw him totally turn the tables and take a one-hole lead midway through the second round. Davie, however, produced another surge to secure the match at the 34th, 3 up with 2 to play, to win the Cormack Cup. The hard fought match was played in an exemplary sporting manner, which was a credit to both players and a fine example for up and coming golfers.
Assynt Mountain Rescue get helped by UKAEA !

The Assynt Mountain Rescue Team have just received a donation of £200 from the Appeals and Donations Committee of UKAEA Dounreay. The Assynt MRT are very grateful to the UKAEA for their continued support. UKAEA has donated some funds towards the running of the team on numerous occasions over the past few years. UKAEA Dounreay also supports the Assynt MRT by allowing team members that work there time off to attend all outs and save lives. The team is a registered charity (SC000505) and relies on donations and fund raising activities to keep the team going. The team has been fairly quiet during 2005 with only 3 callouts (so far) but has continued with regular team training to ensure that the team members can respond to an emergency situation should the need arise.
Young Folk Get A Head For Heights


Seven young members and two adults from the congregation of "The Church of Jesus Christ of Latterday Saints" successfully managed to conquer their fear of heights by abseiling off of the cliffs above Strath Halladale last Wednesday evening (13th July 2005).

New Appointments To NHS Highland Health Board
Health Minister Andy Kerr announced the appointment of Mr Ian Gibson and Mrs Ann Bethune as new members to Highland NHS Board. Mr Ian Gibson has just stepped down from the post of Director of Macmillan Cancer Relief for Scotland and Northern Ireland after nine years with the organisation. He is now a self-employed management consultant living in Newtonmore. Mrs Ann Bethune is a freelance researcher and is a Research Associate of Leirsinn Research Centre for Gaelic, Sabhal Mor Ostaig. She is currently joint Vice-Chair of NHS Highland Research Ethics Committee and was Vice-Chair of Highland Health Council. She is also a lay reviewer with NHS Quality Assurance Scotland.
TURTLE ROADSHOW URGES SCOTTISH SEA-USERS TO LOOK OUT FOR LEATHERBACKS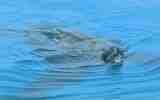 On Tuesday 12th July the Marine Conservation Society (MCS) will launch the Caithness leg of the Scottish Turtle Roadshow, currently touring key fishing harbours around the entire coast of Scotland and the islands to urge fishermen and other sea-users to report their encounters with critically endangered leatherback turtles2 in Scottish waters.Tuesday, 12th July - Lybster, Portland Arms Hotel, 7.30pm Wednesday, 13th July - Wick, Nethercliffe Hotel, 7.30pm, Thursday, 14th July - Scrabster, Weigh Inn, 7.30pm
Pick Up A Radio Station While On Caithness.org
Local BBC Scottish AREAS News Broadcasts -
Moray Firth Radio - North Scotland
Nevis Radio - Fort William Lochaber Area
Radio 1 - 1Xtra - Radio 2 - Radio 3 - Radio 4 - Radio 5 Live
5 Live Sports Extra - 6 Music - BBC 7 - Asian Network
World Service - Radio Scotland - Radio Ulster - Radio Wales
Radio Cymru - Radio Foyle - Radio Nan Gaidheal
Radio Orkney - More Radio On Your PC
Football News - Updating Daily

Caithness Football And Other Scottish Football Sites
Highlands & Islands News At Scottish Executive
More News By Topic
Arts
Flying News And Information
Business
Scottish Coastguard News Coastguard
Farming
Football
Music
Politics
Property
Transport
Scottish Tourism News
Aberdeen News
Edinburgh News
Glasgow News
Read The Scottish Newspapers
Read The Rest Of The World Newspapers