Caithness News Bulletins July 2005
Young Folk Get A Head For Heights
Seven young members and two adults from the congregation of "The Church of Jesus Christ of Latterday Saints" successfully managed to conquer their fear of heights by abseiling off of the cliffs above Strath Halladale last Wednesday evening (13th July 2005). They placed their faith and trust in Bob Kerr (Assynt Mountain Rescue Team training officer) and his friends. Their prayers for good weather had been answered as they were lucky enough to have a dry evening with a breeze to keep the midges off (it had been raining earlier in the day).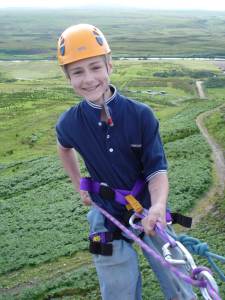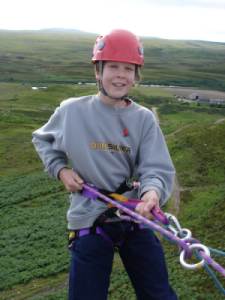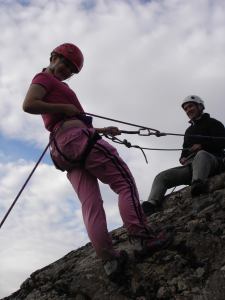 Bob told us that "he was most impressed with Janine Loughlin. I'd never seen someone so scared to start an abseil and still do it. Full credit must be given to her as she battled against her fear of heights and managed to abseil down the cliff unassisted (except for someone operating a safety rope for her obviously)." After Janine had managed her first ever abseil, she was over the moon, and keen to have another shot. "She even smiled all the way down the second time!"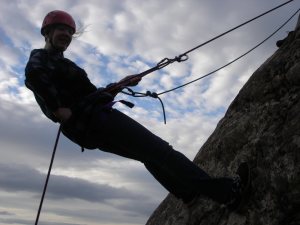 All of those present had at least 2 shots. It's always easier the second time that you do this sort of thing.
Photos from this abseiling event and other recent charity abseils can be viewed at http://www.iabseiledwithbob.co.uk