30 August 2004
Loch Watten Produces Another Great Trout Day For Ruthven Anglers
Ruthven Anglers from Inverness held their annual competition on Watten Loch on Saturday 28th August, local anglers were invited to take part resulting in 34 anglers participating. The competition was organised by Pat Nicol, Wick. The weather was close to ideal in comparison to the previous day when we had winds gusting to 60 mph. Apart from the normal rules a 12" fish limit was imposed resulting in quality trout being landed, out of the 34 anglers taking part 17 managed to register fish at the weigh in - 53 trout for 58 lbs 10 oz.
29 August 2004
Earl Of Caithness Shows Caithness Field Club Girnigoe Castle As Excavation Work Gets Going


Malcolm Sinclair, Earl of Caithness showed members of Caithness Field Club around Girnigoe Castle and in particular the places where archaeologists have begun their work on a number of excavations. Almost anywhere they look they have made important discoveries. Even holes dug to prepare foundations for scaffolding have uncovered walls and foundations of other buildings. New towers, a barbican, a seat to wait on before the castle doors were opened and much more are being uncovered. Much more is anticipated in the next 12 months. The castle will remain closed to the public until at least August 2005 when it is hoped to allow closer views of the work in progress.
Great Chance For Fiddlers To Get Going Again As Gordon Gunn Music Tuition Classes Begin
Traditional Fiddle Group Classes - For Adults & Children - To Be Held In Wick & Thurso
The Group Classes Will Be Catering For All Abilities - All Interested Fiddle Players Are Invited To The Following Meetings –
The Pentland Hotel Thurso At 7.30pm On Wednesday the 1st of September And Also In The
Nethercliffe Hotel Wick at 7.30pm On Thursday The 2nd Of September
Please Bring Your Fiddle
Yellow Cable Stolen At Berriedale Roadworks
£250 worth of cabling from the roadworks site at Berriedale Braes on the A9 in Caithness was stolen on Thursday morning . The 100metre length of yellow cable and a cable drum were stolen from a contractors' base was stolen between six on Wednesday evening and 10 on Thursday morning. Anyone with any information should contact their local police station.
North Action Group Takes the Maternity Fight To the Continental Market


North Action Group was out in Wick mingling with the big crowds at the continental Market in Wick on Saturday. With visitors in wick from many places the chance was taken to hand out bright car stickers carrying the message "Save Caithness Maternity & Gynae Services At Caithness General" The stickers can be placed in cars or shop and house windows and come ina variety of fluorescent colours. Available from committee members. Posters are also in production and will be available shortly. North Action Group members will be out at many coming events with their petition and leaflets. Lookout for the petition in many shops. North Action Group Web Site to have your say on the current situation.
28 August 2004
Continental Three Day Market At Wick Brings New Tastes, Smells And Buzz To Market Square






The continental market was in full flow today with the sounds smells and tastes of Europe. Caithness folk were out in large numbers to try new cheeses , sweets and pancakes and many other new products. Great bargains in dutch bulbs were being snapped up by local gardeners and the variety of products was a hit with everyone. Mobile ovens were baking fresh bread of different varieties. Wines and ciders and much much more. After Friday's terrible gales when stalls had to close for fear of taking of Saturday was a big improvement. The market continues on Sunday. The marketeers are already talking of a return trip next year. More Pictures Addded
Health Board In The Firing Line Over Polish Doctors In Maternity Debacle
Story from The Herald
Top Surfing Competition Coming To Thurso East - O'Neill Scottish BPSA Surfing Championships
Surfers Village broke the news. Thurso East, regarded by many surfers as one of the best waves in the World will be the venue for the second stop on the BPSA UK Tour. The event will attract some of the top surfers in Europe to compete for prize money.
Girnigoe Castle 100 Years Older Than Previously Thought
This item in the Scotsman highlights the current archaeology dig going on at Girnigoe castle where a new tower has already been discovered and the dating of the castle pushed back a hundred years. More finds are expected in this major work that is already looking to prove what many people suspected that Girnigoe was one of the most important castles in Scotland. Girnigoe Castle Section
Dunbeath Flower and Vegetable Show Today
The show takes place in the Community Centre, Dunbeath and is in aid of the Dunbeath Bowling Club. the show starts at 2.00pm
27 August 2004
LOCHABER PROTEST GROUP VOICES FEARS OVER NIGHT-TIME EMERGENCY TREATMENT
The protest over consultants goes on in the Lochaber area just as it does in Caithness. This latest item in the Scotsman shows that they are as determioned as people in Caithness to retain services and point ot the many problems they face if downgraded. Signatutres for their online petition are rising fast.
North Action Group's Latest Action On The Maternity Issue
Continental Market Starts Today For Three Days In Wick


So is it to be French bread and Dutch cheese with a bottle of red or whit over "le weekend"? A chance to soak up the atmosphere of a traditional market from across the channel. A fleet of trucks and vans arrived on Thursday evening ready to set up today for three days in wick. And they are setting up early with breakfasts being ordered at Mackays Hotel for 5.15am. Stalls to build and set out, bread to bake and generally transform the centre of Wick in a few hours ready for visitors to Wick expected from Orkney and all over the Highlands.
24 August 2004
Work By Local Artist Julian Smith On Show National Wildlife Exhibition


Two pieces by local artist Julian Smith have been chosen from over 400 entries to be exhibited at the Annual Exhibition of The Society of Wildlife Artists at the Mall Galleries in Central London. Founded in 1962, the SWLA is a registered charity which aims to foster and encourage all forms of wildlife art. The Society's 80 members produce most of the work on display but non-members are invited to submit their work to be judged by the council for inclusion in the exhibition, and outstanding artists are put forward to become candidates for membership. All work is on a wildlife theme and exhibits include paintings, prints, drawings and sculptures.
Bat Training Workshop - SATURDAY 28TH AUGUST - DUNBEATH HERITAGE CENTRE AT 7PM
As part of the UK Bat day, you are invited to attend a training workshop led by Anne Youngman from the Bat Conservation Trust. This workshop is aimed at people with some previous experience of bats. There will be an indoor 'hands on' session on Bat ID & use of bat detectors followed by a bat walk up the Dunbeath Strath.
Wick Welcomes THE CONTINENTAL MARKET This Weekend - Friday Saturday Sunday


The Continental Market is coming to Market Square, Wick, Caithness for a 3 day event starting on Friday 27 August. Traders will be selling food from various different countries including olives, tomatoes, fruit, chocolate, cheese and bread, not forgetting wine and cider. There will also be handbags, pottery and jewellery. Various musical entertainment will be played for the 3 days. There will be about 30 stalls selling chocolate, cheese, garlic, fruit, veg, waffles, wine, cider, olives, sweets, biscuits, bread, honey, mustard, herbs & spices, soap, handbags, clothing, cookware, jewellery, table decorations, leather goods and plants.
CAITHNESS SAA - OPEN SHORE COMPETITION
AT LONGBERRY WICK - ADULTS ONLY - SUNDAY 29th AUGUST 2004 - FISH 1PM –5PM
MEET 12PM END CAR PARK - ENTRY FOR MEMBERS, £2 SENIORS, ENTRY FOR NON MEMBERS, £3 SENIORS = RESERVE VENUE REISS SANDS - ENQUIRIES TO GRAHAM ON - 01955 611496
More Bower Gala Pictures
49 - 60 61 - 72 73 - 84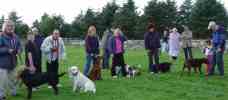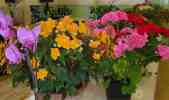 Scotland's 'wet deserts' brought back to life
Global warming and biodiversity are at stake in peatland scheme - Kirsty Scott In The Guardian
23 August 2004
Bower Gala 2004 - More Pictures To Come
37 - 48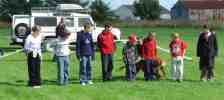 UKAEA Police Changes - "Elite armed force stands firm after shake-up" - By Angela Jameson
This item from the Times Online examines the changes to the special police force that protects the nuclear installations including Dounreay in the UK. The force will be known as The Civil Nuclear Constabulary and comes into being on 1 April 2005. Since the terrorist attack on the Twin Towers, New York the force has increased to over 600 officers. The force will come under the authority of the the Nuclear Decommissioning Authority that itself officially comes into being next year. After 50 years of operation this armed force will become independent and report directly to Patricia Hewitt, the Trade and Industry Secretary.
Time to wether-wise - An Item From Yesterdays Observer
A reappraisal of Highland farming practices is long overdue - Ruaridh Nicoll - Sunday August 22, 2004
22 August 2004
Wick Angler Keith Webster Recently Showed Why Loch Watten Is One Of the Best Trout Lochs




Loch Watten remains popular with anglers and with good reason as Keith Webster shows. Well known angling author Geoffrey Bucknall also rates it as his favourite loch. He was out with Hugo Ross for a few hours no doubt getting material for one of his many articles
Malcolm Sinclair Earl Of Caithness Cut The First Turf In Major Excavation And Restoration Works


the Earl of Caithness, Malcolm Sinclair has cut the first turf a few days ago in what will be extensive archaeology and restoration works. A team from York university is now on site to begin the work. The current phase of the work will cost £400,000 and is being funded through the world Monuments Fund, the Caithness area of Highland Council, CASE, Historic Scotland and donors to the clan Sinclair Trust. the castle is likely to become a major tourist attraction and will be one of the few to have disabled access built in to the castle when it eventually opens to the public once again.
Bower Gala 2004 - Sun Shine All Day - More Pictures Yet To Come
1 - 12 13 - 24 25 - 36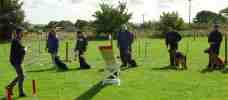 John Dixon Who Used To Live In Lybster Heads For Frisbee Championships

ULTIMATE FRISBEE is not yet an Olympic event—but the spirit in which it is played is very much in line with the Olympic ideal and Montrose student John Dixon is one of Scotland's top players. He is training several hours a day in preparation for the first World Beach Ultimate Frisbee Championship in Portugal next week. John (20), a senior honours geography student at Aberdeen University, is vice-captain of the Scottish squad who will face teams from 14 other countries. John took up the sport when he went to Aberdeen, who won the British University Outdoor Championships recently. John's dad was a minister in Lybster until a few years ago. - Story at The Courier - Dundee
A Few Pictures From The Knotty 2004 At Lybster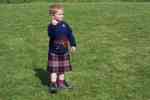 John Thurso MP Hints Lib Dems May Think About Going Alone At Next Election
The Sunday Herald in its weekly political interview profiles the John Thurso MP for Caithness, Sutherland and Easter Ross today. The Sunday Herald article heading quotes from him hints at hard talking to come over the pact with Labour - 'Nobody should assume there will be a third coalition. It May Be that it's more appropriate to fight an election on pure Liberal Democrat lines'

21 August 2004

BAT WALKS
Thursday August 26th ACHVARASDAL 8.30pm Meet at woodland entrance.
Friday September 3rd CASTLETOWN 8.15pm Meet car park at Castletown end of beach.
All children under 16 must be accompanied by adult Please wear warm/waterproof outdoor clothes, stout footwear & a torch. Please note that this event is weather dependent & sightings are not guaranteed!!

Caithness Flagstone To Be Used In Aberdeen Project
Pavements in the Schoolhill area of Aberdeen city centre are to be upgraded to 'Gold Zone' status, thanks to £250,000 from the City Growth Fund. The work - scheduled to begin on Monday 30 August - will replace cracked and worn paving stones along Schoolhill with more attractive and durable Caithness flagstone. The high quality, hard wearing Caithness slabs will run on both sides of the road from the existing slabs in Belmont Street to the busy pedestrian crossing between the Bon Accord and St Nicholas shopping centres. Caithness has several quarries producing flagstone - here is one of them

20 August 2004

Family Fun Night - Wick
The Bignold Park, Wick, will be the venue for the Family fun night on Saturday 21st.August. Starting at 5.30 and scheduled to end at 7.30 a variety of activities have been arranged to provide something for all the family. The evening has been planned by Pulteneytown Parish Church. Bouncy Castle, face painting, 'beat-the-goalie', will be some of the activities for younger members of the family. There will also be a cake stall, teas in Marquees and a bar-b-que. The main event will be the Charity Football Challenge match in which the Pulteneytown Youth Group will challenge their seniors to a football match. There will even be an opportunity to meet 'Shrek'! All are welcome.

19 August 2004

North Action Group's Message To Have National Coverage In Theatres All Over Scotland
Mortgaged up to the eyeballs? "Private Agenda" A New Play By 7:84 Theatre
North Action Group Hails 7:84 Theatre Group's Latest Production - "When they start writing plays about you the message is getting through."
Running Right In the Middle Of the Health Board's Public Consultation
Lorenzo Mele's directorial debut for 7:84 Theatre Company puts Scotland's public services under the spotlight. Highlighted in the play covering issues surrounding current changes in health services will be the growing campaign to save Caithness Maternity services. North Action Group is delighted to have been able to supply input to this new play which will feature the grassroots campaign. North Action Group will supply material to be handed out to audiences all over Scotland about the Caithness maternity issue. The play which tackles several controversial topics is likely to raise the public profile of the issues and place them back at top of the politicians agenda. This well known prestigious theatre group is well known for tackling issues important to people and their communities.

What is it really like working in Scotland's public services today? Will the much heralded Private Finance Initiatives sweeping across Scotland save the day or sink the nation into debt?

Who better to answer these questions than those at the heart of the matter?

The campaigners and teachers, pupils, midwives, doctors, porters, nurses, technicians, accountants and senior managers toiling in our public services have created Private Agenda. Based entirely on true stories gathered during interviews in 2004, 7:84 Theatre Company's Artistic Director, Lorenzo Mele, has travelled across Scotland to go beyond the jargon and discovers that the truth really is stranger than fiction.

This is a surreal and maddening journey that starts with a trip over the Bridge to Skye, uncovers corporate cuts in Caithness, finds fighting in Fort William and pillaging in Perth's Royal Infirmary. "Private Agenda" goes behind the scenes at the new Edinburgh Royal Infirmary and examines the blueprints of the new schools popping up on every corner, in every town.

Where Can You See the Play? - More Details Inside
Paisley Arts Centre, Paisley Arts Centre, Ryan Centre Stranraer, Palace Theatre Kilmarnock, Carnegie Hall Dunfermline, Brunton Theatre Musselburgh, Gordons School Huntly, Lossiemouth High School, Deeside Theatre Aboyne, The Lemon Tree Aberdeen, Dalrymple Arts Centre Fraserburgh, The Arches Glasgow, Cumbernauld Theatre Cumbernauld, Theatre Royal Dumfries, Perth Theatre Perth, Aros Portree, Skye, Mill Theatre Thurso, Nevis Centre Fort William, Ballachuilish Village Hall Ballachuilish, Corran Halls Oban, Traverse Theatre Edinburgh BOOK EARLY AT YOUR LOCAL THEATRE

NO DOWNGRADING

NO DOWNGRADING NO DOWNGRADING NO .........
And Yes North Action Group has more yet to come and will be increasing activity over the coming months as the public consultation proceeds.

HIGHLAND FIDDLE MAESTRO FROM WICK GORDON GUNN TURNS PROFESSIONAL


The traditional music scene in Scotland this week received the excellent news of Gordon Gunn turning professional. From Wick in Caithness, Gordon is held in high regard internationally as a fiddle maestro. From early beginnings in the traditional fiddle competition scene, Gordon then played with Scottish dance band legend Addie Harper. He later played country style with the Ruby Rendall band, and was influenced by the brilliant American player Mark O' Connor at summer schools. Gordon will teach individuals and groups as part of his expanding music horizon giving more young folk in Caithness the chance to learn the fiddle. He will be making announcements shortly about another set of music workshops that were over over subscribed last year when folk travelled from all over Scotland to take advantage of the two days of instruction from a range of top Scottish musicians. Caithness.org will be running information pages in the near future about the workshops to be held in October. Watch this space........Last Year's Workshops
HIGHLAND COUNCIL WELCOMES MORE CRUISE PASSENGERS AT SCRABSTER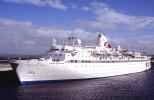 The Highland Council's Caithness Area is encouraging more cruise ship passengers docking at Scrabster harbour to visit Thurso for shopping and entertainment in the town. This Caithness welcome to cruise ship passengers follows on from the success of an earlier visit this summer (3rd June) by the Black Prince cruise ship chartered by the National Trust for Scotland which called at Scrabster on the NTS annual cruise around Scotland. Two more cruise ships are expected to dock at Scrabster: the "Funchual" with Morrison Tours on Thursday 26th August and the "Minerva" with Denholm Shipping on Monday 6th September. Many of the ships passengers will be going on pre-arranged day or half day excursions to see visitor attractions and sites of interest in Caithness, however the remainder who do not wish to go on these trips are being enticed to visit Thurso on a shuttle bus which has been organised by The Highland Council.
Watten School Closes Until 3 September Following Roof Leak Caused by Heavy Rain
Watten School has had to be closed until roof repairs can be put in place following damage caused by leaks in the roof. the school will not reopen until 3 September. Lessons will re-commence on Mandy 23 August in the Village Hall across the road. All equipment and books required are being moved and set up today and Friday. The dining room has not been affected and children will still use it as normal for meals.
Bedspread To Return To Halkirk From New Zealand


An historic bedspread, embroidered with 986 names, will soon be returned to its Scottish town of origin. It was a gift to Sir John Ross and his wife, Margaret, well-known Dunedin benefactors notable for their gifts to Knox College, St Margarets College and Ross Home. Born in Caithness, Scotland in 1834, John Ross arrived in Dunedin in 1861 and went into partnership to establish the importing and wholesalers firm Ross and Glendining. Sir John travelled widely for his business, which grew to encompass the Roslyn Woollen Mill, sheep stations, and branches throughout New Zealand, in Melbourne and in London. He crossed the equator 23 times. In 1911, he gave money for an educational and social institute to be built on the site of his old school in the village of Halkirk, Caithness. The residents of the small village held a two-day bazaar to raise further funds for a clock tower they added to the building. In gratitude for the Ross's generosity, a ladies' work party made them a bedspread and people could have their names embroidered on it for the subscription of one shilling. In September descendants will be in Caithness to hand over the bedspread to the Halkirk Village Council. Accompanying the bedspread is a book containing a handwritten list of the 986 names and where the subscribers lived. Sir John's great-grandchildren hope the bedspread will be put on display. - Sally Rae Otago Daily Times, New Zealand
18 August 2004
SEAWATCH 2004 - National Whale & Dolphin Watch with the Highland Council Ranger Service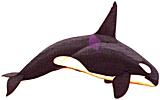 Did you know there are regular sightings of whales & dolphins around the Sutherland & Caithness coastline at this time of year? Join the ranger service in a national Seawatch on Saturday 28th and Sunday 29th of August at the following venues:Saturday STRATHY POINT: Meet at lighthouse car park at 10.30 am. Sunday LYBSTER COAST: Meet at Lybster Heritage Centre (harbour) 12 noon.

Time to Open our Eyes to Domestic Abuse


The first in a series of three posters designed by Zero Tolerance Charitable Trust for the Wellbeing Alliance went on display today for the first time in Highland. The poster aims to bring the problem of domestic abuse into the public domain and for individuals and agencies to question their attitudes towards it. Zero Tolerance is a high profile organisation that has conducted hard hitting media campaigns across Scotland on the issue of male violence against women and children.

"CARING" AGREEMENT TARGETS IMPROVED SERVICE DELIVERY


An agreement that aims to provide people who require care in the community (hospital, residential or home care) with a better and faster service, less duplication and better use of resources has been agreed between The Highland Council and NHS Highland. The Highland Community Care Partnership Extended Local Partnership Agreement reflects ministerial encouragement for the two agencies to deliver real outcomes for the public. More folk To be cared for at home as alternative to nursing homes.
HIGHLAND COUNCIL GIVE GO-AHEAD FOR £25M SCOTTISH POWER WINDFARM
Highland Council today (18 August) granted planning permission for Scottish Power's proposed 30MW wind farm at Beinn Tharsuinn near Alness, in Easter Ross.
17 August 2004
TOOLKIT COULD HELP COMMUNTIES BENEFIT FROM RENEWABLE ENERGY DEVELOPMENTS

The Highland Council and Highlands and Islands Enterprise have produced a new version of their Community Toolkit that highlights opportunities for Highland communities to benefit from the production and use of renewable energy, which is energy generated from any source that can be continually replaced, such as wind, water, timber and even waste. Entitled "Can Your Community Benefit from Renewable Energy Development?" the toolkit will be circulated to Community Councils and placed on the websites of the Council and HIE.
Caithness And North Sutherland Children's Choir Auditions And AGM
Monday 23 August at Pennyland School, Thurso - Auditions 6.00pm AGM 6.30pm
P4 - S2 boys and girls welcome.
Take A Peak Through The Vent


Here is an unusual view of the ferry heading for Orkney as seen through the sculpture known as the Vent at Scrabster. The picture was taken by Stewart Wallace
Petition At Scottish Parliament
If You agree hop over and sign the petition -
The petitioner requests that the Scottish Parliament urges the Scottish Executive to ensure the provision of acute 24hr a day all year round consultant-led services across Scotland, including rural communities.
Caithness.org lists Media Links On Caithness Maternity Issue
with so much happening it may be handy to have a list of media items on the Caithness Maternity issue so we have begun to collate the items scattered across the web. an interesting one we have uncovered from 03 Aug 01 Reprieve for Highland baby unit
In this item you can hear a broadcast on BBC of a Caithness GP and Local councillor Deirdre Steven talk about the issues. Nothing has changed. the situation regarding geography is the same now as it always has been.
MAMMAL WORKSHOPS COME TO CAITHNESS
Caithness will host two exciting workshops at the end of August (Saturday 28th and Sunday 29th August 2004) focusing on some of the smaller Caithness mammals; 'Bats', and also some of the largest mammals; 'Cetaceans' (whales, dolphins & porpoise). A common theme of "eco-location" will run through the workshops as both animals depend on similar methods to navigate and capture prey. The workshops have been organised by Rangers in The Highland Council's Planning and Development Service in an attempt to raise general awareness and to improve identification skills of the various species of bats and cetaceans which can be viewed around the county.
Social Work Recruitment Success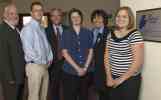 The Highland Council have announced the appointment of six trainee social workers as part of a national scheme intended to meet some of the difficulties in recruitment that Social Work is experiencing at this present time. The Fast Track Trainee Scheme allows graduates who have the potential to train and qualify as social workers to gain experience of social work through working within a team, whilst studying for their Diploma in Social Work with their employer's support. The Highland Council launched its own trainee scheme in 2002 which led to the appointment of eight staff, a number of whom are due to graduate later this year.
16 August 2004
Catching Up With Stats As July 2004 Runs Away With The Hits And Pages Records
July Hits 9,087,049 - Visitors 102,448 - Pages Viewed 845,168
For the Techies - 39,402,537 kbytes
As the site gets ever busier we have had little time to be too concerned with the stats but finally we have caught up with our arithmetic. July was a truly phenomenal month on the web site as the gala pictures and other events combined to bring folk on to the web site in huge numbers. And they stayed to look at record numbers of pages and this pushed our traffic massively beyond anything we have ever seen on Caithness.org. Also finally adding up 2003 the biggest year yet - Caithness.org had 1,328,858 Visitors with a hit rate of 67,328,858
New Out Of Hours GP Services - A Presentation At Wick Town Hall 11.00am Tuesday
Gary Coutts, chairman of Highland Health Board will give a presentation to Caithness Councillors about the new GP out of hours service in the town Hall , Wick. As this is a council meeting it is open to the public to hear the presentation. Members of the public can sit in at this meeting but will not be asked for views or allowed to ask questions. Information about the major changes to the GP Out Of Hours Services are available on the Health Board Web Site. When the new service comes in you may not be contacting your GP as first point of contact but instead the NHS24 service who will decide if a GP is required. The nurse there may decide other services are appropriate or give advice over the phone. This is one of the biggest changes to GP services since the inception of the NHS
15 August 2004
Bower Gala - Gala Queen Crowned On Sunday Fancy Dress Quiz






The 2004 Wick Olympics
Not as you might think organised by a sports group or a children's group but as a fund raiser for the Wick Flower Baskets Committee. Six months ago the group had consulted local Weather man Martin Duffy to ask what would likely be the best day for weather to hold the games for the 13 and under age group. After consulting his records for the past few years Martin said Saturday 14 August. Wow one of the best summer days this year - Well done Martin. Well Done Committee - Well Done Helpers - Well Done Kids
And they made over £800 for the funds.
Wick Olympics A Great Success
Here are all the pictures from the day - Opening Ceremony with Junior Pipe Band March round the field. Proceedings were started off by Area Convenor Councillor David Flear. Races and football were the main sports but a few ideas for the main olympic games could be the skipping races and basketball shooting. But other events went well javelin, tug-o-war. There was also an assault course to test yourself on. The day rounded off with the award off gold silver and bronze medals
13 - 24 25 - 36 37 - 48 49 - 60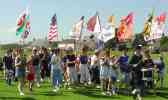 97 - 108 109 120 121 - 132 133 - 135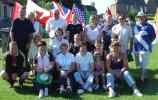 14 August 2004
Free Classified Ads On Our Message Board
Cars For Sale - Computers & Game Consoles For Sale - Items For Sale
Free ads selling your unwanted items and getting cash back when you clear the attic or garage. Not sure an item will sell? Well it costs you absolutely nothing to try selling it on our message board. Easy to do and thousands of items have already been sold by lots of people. If you have never checked it out take a look with new items going on most days. You can stop folk contacting you as soon as you sell the item by posting a follow up message. Ads can be as long as you like to describe the item.
Selling Your House? - Ask Your Selling Agent To Use Our Great Value Property Ads
A very popular section as folk wanting a house in Caithness often keep an eye on our property pages and some people have had contacts within hours of the ad appearing. For only £20 its great value and the ad can stay on for up to a year. £20? Why pay more
te pooka - Sunday15 August 12.00 - 3.00pm
The Clan Of the Mischief Makers Is Back - Rumster Forest

Following the success of last years event "te pooka" make a return visit to Rumster Forest. Get along for the opening of the new forest trails. Children will love it. Giants, sprites, gargoyles and other characters to make the day go with lots of fun. Rangers will be on hand to help with bike races and other activities. Take your bike and wear a helmet. Take waterproofs just in case. Note - no toilets at this event - plenty of trees. FREE Barbeque.

Bower Gala Starts On Sunday

Bower Gala seems to be getting bigger each year and events this year are on five days between Sunday 15 and Sunday 22 August. Fancy dress and crowning of the Gala Queen take place tomorrow Sunday 15 along with the Bonnie Baby competition and Family Picnic Day. A variety of events on different days with the biggest day being Gala Day on Saturday 21 August packed with events at Bower Hall. This gala day is a mix of gala like others in the county but combines a farmers stock show. Why not join the folk at Bower and have a fun day out with the finale the ever popular and unusual dog races at the end of the days events.
Wick Olympics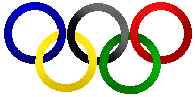 Saturday 14 August
12.00 pm at Bignold Park
Opening Ceremony with the Junior Pipe Band
Registration 11.30am
7 under – 10 under – 13 under
In Aid Of Wick Flower Baskets
13 August 2004
"Keeping The Faith" Exhibition At St Fergus Gallery, Wick

Two divergent paths in the development of Scottish Art in the 19th and 20th centuries which reflect different attitudes towards national identity and belief. Works by John Duncan, James Drummond, Wiliam Gear, will MacLean and Ian Howard. Pictures from the City Arts Centre, Edinburgh
Caithness Scouts Enjoyed Blair Atholl Experience

Caithness Scouts At Blair Atholl this year got a taste of much bigger things to come as the Scottish Scouting movement gets ready in coming years to host the European Scout Jamboree to be followed by the biggest scouting event that takes place - The International World Scout Jamboree. From Blair Atholl Caithness Scouts brought home some Polish scouts to see Caithness. Exciting times ahead for Scouts in Scotland.
Holiday Club's Big Celebration In Wick
The Holiday Club at Pulteneytown Parish Church, Wick was once again a great success with large number of young people attending. Over the week nearly 200 young people enjoyed the last week before returning to school with a wide variety of activities organised by members and friends of the congregation. In total nearly 40 hours of activities were on offer. On Saturday 14 August the primary school children will be at Dunnett exploring the forest then enjoying activities on the beach. The High Schoolers will be having a beach-bar-b-que. On Sunday night there will be a Big Celebration in the church at 6.30 to which the young folks will be inviting their parents and friends to see and hear some of the things they were doing during the week.
The Help Is Out There For Voluntary Groups If You Can Find It
There is a mass of information, assistance and funding if you know where to find it and have the energy to deal with it once you get it. Here are a couple of instances we have placed in the Links Pages -
A new Media Kit for the voluntary sector from SCVO in the Voluntary Sector page
HERITAGE LOTTERY FUND BURSARIES - HLF has set aside £4million to establish HLF Bursary Schemes to address work based training and skills development in the heritage sector. The scheme aims to address the decline in traditional craft skills such as harling, pargeting, heather thatching, dry stone walling, stone masonry............
Caithness Minister Bill Wallace Hits Out At Current Shambles Over Maternity
"NHS Highland prompt action in dismissing unsatisfactory staff is to be welcomed. However, the current shambles over the Maternity services shouldn't be allowed to be an excuse for down-grading the Unit at Caithness General. The public are clear about the type of Health Service they want. The Government, to their credit, have invested much new money into the NHS. In the light of that it is unthinkable that the service for the future should be less than in previous years...............
12 August 2004
Knotty Day At Lybster Is 21 August
Is your group, office or team of layabouts looking for some competitive game to take part in a week on Saturday then think about entering in the great Knotty competition at Lybster. Ladies teams seem to have been growing in recent years. If you fancy a relaxing day watching the teams compete for the Knotty cup then get on down to Lybster on Saturday 21 August. Competition gets going in the morning to work through all the rounds to the grand final. Lifeboat will be at Lybster on the day.
About Knotty on the Message Board
Thurso High 1976 Reunion Night


There was a good turnout for the recent Thurso High Class of 76 Reunion at the Weigh Inn Thurso. If anyone else has any other photos they would like to add to this gallery just email them to bill@caithness.org
CREATIVE VEGETABLE GARDENING with Joy Larkcom
RHS Regional Lecture hosted by WICK GARDENING CLUB, Assembly Rooms, Wick, Caithness
Thursday 2nd SEPTEMBER 2004 at 7.30pm RHS Members £3, Non-Members £4
No garden is too small to grow vegetables! Joy Larkcom is a specialist at making the kitchen garden a beautiful place, whatever size and in this illustrated lecture, she will focus on simple, elegant ways of achieving this in your garden, from integrating fruit, herbs and flowers into the fabric of the garden, to ideas on imaginative planting. Please book tickets in advance on 01955 602 700
SCOTTISH SPCA Fundraiser Open Day At - Sandside Gardens, Reay

Sunday 15 August 2004 - 2pm – 4.30pm
Open to the public - (by kind permission of Mr & Mrs Minter) - Usual Stalls; Cream Teas, Raffle Admission £2 - Children/OAP's £1
Take a Look At Pictures From 2002
Caithness Field Club - Additional Outing To Castle Girnigoe 29 August


An extra outing to the Caithness Field Club diary has been added following an invitation from Malcolm Earl of Caithness to visit Castle Girnigoe on Sunday 29 August and hear about the stabilisation work and the latest archaeological findings from the ongoing work at the castle. See Field Club page for details of times to meet at Wick and Thurso
Learable Hill - Strath Of Kildonan Sutherland - A Mini Adventure Back In Time


Caithness Field Club stepped back in time once more on a short walk over and round parts of Learable Hill in the Strath Of Kildonan, Sutherland on Sunday 8 August. The walk is quite short and three or four miles will take your round most of the interesting places to see. What's there? You might well ask what is not there. Everything from the remains of the village of Learable farm houses, corn drying kilns, and earlier standing stones with markings, stone rows, hut circles and much more. Take the sheets from the Canmore database with you to help locate everything and you can have an interesting day in the fresh air finding all of the places. an easy walk up not too steep a hill with commanding views in each direction of the Strath of Kildonan. If you have driven through the Strath and viewed its emptiness and wondered if anything ever happened here. Learbale Hill will help put you right showing a once thriving area with significant population at several periods in its history and now lying empty except for the deer and the birds.
RWE NUKEM SUPPORTING CAITHNESS SPORT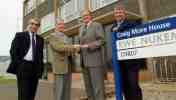 Sport in Caithness is to set to receive a £7500 cash injection. RWE NUKEM, a major contractor working at Dounreay, has made a 5 year commitment to the Caithness Sports Council to provide financial assistance to support volunteers who provide coaching in Caithness. The primary aim will be to provide individuals with financial support to gain sports coach qualifications, and to assist in the development and revalidation of existing coaches. Steve Burness, The Senior Manager for RWE NUKEM at Dounreay commented "good coaching is important at all levels of sport, be it recreational or competitive, young or old. We are all too aware of the increasing costs faced by volunteers to obtain the correct qualifications or maintain their qualifications through coach development or revalidation.
Lesley Riddoch Show On BBC Radio Scotland To Feature Caithness Maternity Services
Again Today 12.00 Noon
Following the dramatic announcement yesterday about the dismissal of two consultant obstetricians at Caithness Maternity Unit the Lesley Riddoch Show will once again feature the problem on her programme today. You can listen in on your radio or live on the web by following the link to BBC Radio Scotland and clicking on Listen Now You need Real Player installed to listen to the show. North Action Group chairman George Bruce will be on the show. This will be the third time the programme has featured Caithness Maternity Unit in recent months. If you miss the show at 12.00pm you can still hear the programme for up to one week by going to the Listen Again section on the BBC Radio Scotland web site and selecting the Thursday programme. This is a phone in programme and you can air your views live on the show by phoning 0500 92 95 00 from 11.30am onwards
Liam Henderson Memorial Football Match and Raffle - Letter Of Thanks
The Family of Liam Henderson continue to be amazed at the total raised in their fund raising memorial to their son Liam. The total is now over £21,000
Free Slide Talk By World Renowned Caithness Artist Ian Scott - TONIGHT

""Humans, Image, Evolution Through Art"
Mackays Hotel, Wick - Thursday 11 august 8.00pm
Ian Scott is a professor of art at a university in New York but returns to his home town of Wick regularly. His pictures have been exhibited in many countries as well as in Wick where he grew up. For the past few years he has given a talk on different themes connected with art. His talk is FREE

NEW Caithness.org Newsletter - Have You Signed Up For It Yet
First Issue End August - FREE In Your Email Monthly. It will be a quick round up of Caithness News and other bits and pieces that come our way. All the snippets we do not have time to include on the web site.
Unemployment Keeps Heading Down In Thurso While Wick Remains Stable
Overall, the number of people unemployed in Caithness and Sutherland fell from 808 last month to 755. The revised unemployment rates in the Sutherland, Wick and Thurso 'Travel to Work Areas' respectively are as follows (corresponding figures for last month are in brackets): 3.4% (3.7%), 4.4% (4.4%) and 2.4% (2.8%).
11 August 2004
FUNDING FOR FOSTER CARERS INCREASED
Foster Cares Will Now Receive Payments In Addition To Expenses
Members of The Highland Council's Housing and Social Work Committee have approved £296,000 to be earmarked for improving the recruitment and retention of foster carers in the Highlands. Following close consultation with foster carers, a report was presented at today's Committee detailing proposals to modernise the service. Currently the Council has a valued group of 80 approved foster carers who look after 155 children. The majority of carers are over 50 years old, with very few under 30.
PLANNING PERMISSION SOUGHT FOR BREEDER FUEL REMOVAL AT DOUNREAY
55 Construction Jobs In Two Year Building Phase
The UK Atomic Energy Authority has applied for planning permission to build a plant to manage the removal of the last of the breeder fuel still inside the Dounreay Fast Reactor (DFR). Plans submitted to the Highland Council seek consent for the construction of a facility to clean and package the fuel after it has been removed from the landmark experimental reactor. If permission is granted, the new facility is expected to take two years to build and create 55 jobs during its construction. DFR operated from 1958 until 1977. In the early 1980s, nearly all the fuel was removed from the reactor and about a third of the uranium breeder blanket that surrounded the core was also taken out.
Another Crisis Hits Caithness Maternity Unit
Termination of Locums' Contracts At Maternity Unit Caithness General Hospital
NHS Highland announced today that it has had to take action to terminate the contracts of two locum obstetricians working in Caithness General Hospital because of concerns about the standards of their clinical practice. Women who have been treated by the two doctors were written to yesterday (Tuesday 10th August 2004). Following expressions of concern raised about the clinical practice of two locum doctors, NHS Highland's Medical Director Dr Alison Graham visited the hospital and conducted an investigation immediately on hearing the allegations that were made by both patients and staff at the hospital.
Comments From Rob Gibsoon SNP MSP, Mary Scanlon Conservative MSP and Frank Ward for Scottish Socialist Party.
Landslide Closes A9 Road and Rail Line To The Highlands
The A9 is blocked in both directions by a landslide between the Dalguise turning and the Crieff turning just north of Dunkeld. The road will remain closed at least until early tomorrow (Thursday 12th.August ) Signposted information and alternative routes are in place. The rail line is also closed in the same area, it is not known for how long the rail line will remain closed. For further road information access www.nadics.org.uk For further rail information contact 0845 748 4950
Finding Out About Life In A Rock Pool At Keiss

This is a busy time for the Ranger service in Caithness and elsewhere in Highland as they organise guided walks and visits to see wildlife and the variety of animals and birds to be seen in various locations. Amongst their many activities are activities organised with children in mind and this group were recently finding our about life in a rock pool at Keiss.
Kildonan House and Gardens, Sutherland
49 - 60 61 - 72 73 - 84




1 - 12 13 - 24 25 - 36 37 - 48






Caithness and Sutherland have some amazing gardens considering the northerly climate. Kildonan House Gardens were looking superb on Sunday on one of their open days. The strawberry teas and other baking at the Kildonan Village Hall were pretty fantastic also after a stroll round the flowers. Click Here to check other gardens that may be open.
Shelligoe Beach, Lybster






Head straight down the main street in Lybster, turn left and you will come to another set of cliff steps taking you down to Shelligoe Beach. Not as many steps as at Whaligoe Steps and an easy walk and on this day. A lovely place to sit and have a picnic or just watch the waves crashing into the pebble beach.
10 August 2004
Garden At Southend Lybster Still A Blaze Of Colour Two Years On



Nearly two years ago we added a few pictures of a garden and house at Southend, Lybster. Here is the same garden about a month earlier in the year and with the same colourful scene looking great on this sunny day with a lovely view over the sea and sitting nearby a set of cliff steps leading down to Shelligoe Beach

Lybster Harbour Basks In the sundhsine On Tuesday 10 August




Caithness bucked the trend over the past couple of days. As the rest of the UK got hit by the tail end of a hurricane the far north Caithness and the islands got sunshine and warm weather.

Photos From Dunnet Forest Fun Day






Dunnet Forest Trust Fun Day offered the chance to try out some activities with wood as the main ingredient. Music and traditional forest crafts all showed how natural wood can be used in its basic form for many art forms.
Wick Business Discovers Data Protection Fee Request Letter Was A Scam
On Monday 9 August 2004 A Wick based company received a letter claiming to be from the Data Protection Agency stating that they needed to register and pay the required fee of £165 within 7 days. The Wick business manager was suspicious and did some research and found this was a scam You can read more about the scams on the information commissioner's website: Information Commissioner - Bogus Agencies Forms of the Data Protection payment scam have been around for while but businesses are advised to check all requests for payment very carefully. Remember "IF In Doubt Check It Out. If any Caithness or Sutherland business is receiving such requests report it to Trading Standards.
Wind farm Protestors Demonstrate As Councillors Decided On Latest Anemometer Applications


Wick was the scene of a noisy wind farm protest which took place outside the town hall as councillors debated the latest planning applications for three anemometer masts. Two forty meter masts were passed at the croft, Shebster and Durran Mains Farm, Durran. A third sixty foot mast - a retrospective application was deferred
Gymkhana At Wick - Final Pictures
73 - 84 85 - 96 97 - 100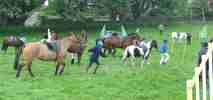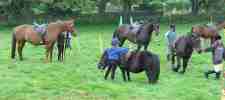 9 August 2004
Liam Henderson Memorial Football Match Raffle - Prize Lists
Here are the prize lists for one of the most successful raffles ever held in Caithness. The response was over whelming one Janice and John Henderson began to ask for support in this tribute to their son. Janice will shortly be sending a letter of thanks with some photos from the day at the football match where the draw took place. The efforts took in over £20,000.
Winners Of the Liam Henderson Raffle
Silent Auction Successful Bidders
8 August 2004
Gymkhana At Wick - Plenty More To Come Later On Monday
Gymkhana At Wick 37 - 48 49 - 60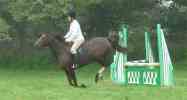 Gymkhana At Wick 1 - 12 13 - 24 25 - 36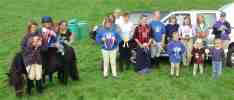 7 August 2004
Mey Highland Games - Saturday 7 August -Start 1.00pm
Prince Charles is expected tol attend this small annual Highland Games
6 August 2004
Lybster FC Narrowly Defeated in Highland Amateur Quarter Final Thriller


Lybster FC were narrowly beaten 4-3 by Back FC from the Western Isles in the quarter final of the Highland Amateur Cup on 31st July at neutral Ullapool. The bald statistics, however, don't tell the true story of what turned out to be an epic game for excitement and goalmouth action. Back raced away to an early commanding lead of three goals to nil after just twenty minutes and, had by the half hour mark, missed a few other chances and grazed the ball against the face of the bar.

UKAEA Board Annual Visit To Caithness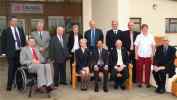 The present board members recently made their annual visit to Caithness and met local community members at the Park hotel. the board members visited various parts of the Dounreay site and the Forss Business Park
Ally Bain & Phil Cunningham At Assembly Rooms, Wick - Friday 6 August

Yes the ever popular duo are playing live at the Assembly Rooms, Wick tonight. Tickets from the music shops in Wick or Thurso. This will be Aly and Phil's 17th annual tour of Scotland. Going from strength to strength each year, this will be their longest Scottish tour to date taking in 42 venues across the country. Saturday night sees the pair at the Carnegie Hall in Clashmore so if you miss them at wick you could race over there to catch them. Then on Monday it's Portree in Skye.
Taste Of Tartan Presents Markelo

The Taste of Tartan organisation are hosting a visit in August by the internationally renowned Folklore Group from Markelo in the Netherlands. On Friday 6th August they will be performing at 3.00pm in Wick's Market Square (weather permitting). Later they will entertain along with local artistes at a Ceilidh in Mackay's Hotel, starting at 8.30pm. On Saturday 7th August they will be performing at 3.00pm in Thurso's Pedestrian Precinct, and again briefly at approximately 8.00pm during the Thurso Pipe Band's parade in Princes Street (both events weather permitting).
On Saturday Take the Family To The Dunnet Forest Fun Day
Dunnet Forest on Saturday 7th August 2004 From 12 Noon to 4pm
Fun in the forest for all the family. Attractions include Family Orienteering - Martin Wattsman - Storyteller - Henry Fosbrook with his pole lathe and the woodland orchestra - Wood turner Mick O'Donnell - Chainsaw Sculpture by Pete Bowsher - Face Painting - and children's games.
Gymkana At Westerseat Farm Near Wick - Saturday 7 August
For anyone wishing to see horses and ponies being put through their paces then Westerseat Farm outside Wick is the place to be on Saturday afternoon
5 August 2004
HIGHLAND COUNCIL RESPONSE
TO SCOTTISH EXECUTIVE DECISION ON COUNCIL TAX ON SECOND HOMES
The Highland Council has welcomed to the Scottish Executive's announcement made today by Minister for Finance and Public Services Andy Kerr, that local authorities will be given discretion to reduce the current 50 per cent discount on council tax on second homes and long-term empty properties.
We Make No Apologies For Taking This Item Back To The Top Of The Page
After More Calls To The Web Site - We Wonder How New Many Kitchens We Need????
Warning - Those Unexpected Phone Calls May Catch You Off Guard - They Are Selling Kitchens
Latest Research By Caithness.org shows that the scheme they are offering may be similar to Pyramid Selling where the extra income comes from getting more folk involved as much as the product being sold. - And If It Sounds Too Good To Be True It Usually Is. Think About IT!!
But We Say Always Say No At the Door, The Phone The Fax The Email. That way you decide after thinking carefully about what you want to buy and from whom. And we have been in touch with Trading Standards etc.
CAITHNESS FIRMS WIN UPGRADE CONTRACTS
Two Caithness firms have been awarded separate contracts to improve the infrastructure of the site, each worth in the region of £100,000. M. M. Miller, Wick, will replace and upgrade a sewer-line in the central area of site. John Gunn & Son, Lybster, will carry out minor upgrading and general maintenance of the site's five and half miles of road.
Pulteneytown Parish Church Holiday Club Set For Another Great Activity Week This Summer
Saturday 7th.August Registration for the Holiday Club takes place at Pulteneytown Parish Church, Argyle Square. The annual Club, one of the largest in Scotland, welcomes primary school children (they must have completed Primary 1) Registration takes place from 10a.m. - 12noon. High School pupils can register for evening activities on Saturday from 7p.m. - 8p.m.
Award Winning Caithness Photographer John Baikie Goes Full Time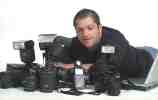 Award winning Caithness photographer John Baikie has taken the decision to develop his hobby into a full time business. John along with his wife Michelle, will run Caithness Photographic from their home in Castletown. In recognition of his work, John was named as the Highlands and Islands Photographer of the Year at the 2003 Highland Media Awards. According to John, who was previously employed as a technician with Rolls Royce at Vulcan: "It was a big step, finally deciding to give up my job and the security of a regular wage, but it's something I've always wanted to do,
Audit Scotland Report Into NHS Scotland Spending May Give North Action Group Ideas
A Scotsman article today highlights the latest report published today into NHS spending in Scotland. The report by Audit Scotland is critical of the lack of evidence that the £7 billion of spending each year is improving health. The report points to the extra spending for the past few years set to increase to £8.6 billion in 2006 but mainly on pay rises. North Action Group will be asking if cuts in local services such as maternity units can really be justified with so much money seemingly available to Health Boards. The full report is on the Audit Scotland web site as a Pdf document
K P Technology In Wick - A New Company With A Great Future Gets Ministerial Visit



K P Technology was set up by Prof. Iain Baikie to market surface analysis technologies, including the Kelvin probe which he has developed during his research career. This instrument can detect minute changes in the composition of the top layers of materials and has application in a diverse range of manufacturing and research activities including semiconductor wafer manufacture, solar cells, fuel cells, gas and optical sensors, and development of nano-engineered materials. The visit was organised by CASE for Deputy Enterprise Minister Lewis Macdonald to show him the potential of this highly innovative company at the cutting edge of a new industry.
4 August 2004
Royal Opening of Loch Calder Water Treatment Works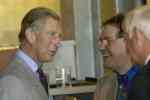 His Royal Highness The Prince Charles, Duke of Rothesay, will officially open Loch Calder Water Treatment works, at Hoy, near Halkirk in Caithness on Monday 2 August 2004. The Royal Visit comes nearly 50 years after his grandmother, Her Majesty Queen Elizabeth The Queen Mother, opened the original works in 1955. The brand new treatment works forms part of Scottish Water's North Coast Regional Scheme – the biggest single investment in the water supply for the Highlands. The £28 million scheme substantially improves the water quality supplied to around 30,000 customers in 13 communities in Caithness and along the north coast of Sutherland. The scheme serves an area of over 70kms from John O'Groats in the east to Tongue in the west.
3 August 2004
North Action Group Joined By Politicians To Hear Board Consultation Proposals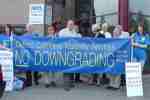 North Action Group members once again made the over 200 mile round trip to Inverness from Caithness to hear the board discussions on the public consultation to begin on 9 August and run for three months. The North Action Group were joined by Caithness area convenor David Flear and three Highland MSP's – Jamie Stone, Mary Scanlon and Rob Gibson. In addition Highland Council convenor Alison Magee who is also a Sutherland councillor added her voice to the proceedings.
North Action Group Off To Inverness Demo Again
Yes North Action Group members and supporters will once again make the over 200 mile round trip to emphasis what they do not want all future mothers, babies and their families to do in the future if the maternity service at Caithness General is downgraded. Today the Health Board will discuss the paper regarding the start of an official consultation period. North Action Group agrees with the Rev Bill Wallace that the exercise is unnecessary as the vast majority of the population wish to retain the service. Increasingly NAG members are concerned about Gynae services if maternity goes.
Check Out The Markelo Folk Singers And Dancers In Wick and Thurso This Week
"A Taste of Tartan" was set up in the early 80s to provide traditional Scottish music and dance entertainment for visitors during the summer season. After years of success it eventually went into hibernation in 1997. It has recently been reconstituted, and initially is bringing a group of Dutch entertainers to Caithness. This 50-strong group of dancers, singers and musicians from Markelo in the Netherlands will be performing in traditional national costumes at various events in Wick on 6th August and in Thurso on 7th August. They will also be taking part in dance workshops on 9th August. These will be rare opportunities to see and hear this internationally renowned group of performers. Click on www.caithness.org/community/social/text/tasteoftartan/index.htm for more details.
2 August 2004
SSP Letter Challenges Health Board Members Ahead Of Public Consultation Announcements
Luke Ivory the SSP spokesman for Caithness & Sutherland has challenged Health Board members in a letter issued directly to them. Mr Ivory challenges the centralisation mentality and appeals directly to Health Board members to reject the proposals being put forward in the consultation paper. Mr Ivory claims "SSP members have been dismayed by the level of misinformation emanating from your own officials, false statistics and pressure on employees to remain silent." The Scottish Socialist Party are one aof a growing list of political organisations, churches, trade unions , businesses, Council CASE, HIE and numbers of the local population in highland rejecting the Health Board proposals about to be included in the statutory consultation to last three months.
Closure of Wick Maternity Unit Would Be 'tip of iceberg' Claims Caithness Presbytery
'All rural hospitals would be under threat.'
Members of Caithness Presbytery, the largest membership organisation in Caithness, are extremely concerned about the future of maternity services at Caithness General Hospital. A report written by the Reverend Bill Wallace, Minister of Pulteneytown and Thrumster Church, Wick says that the so called public 'consultations' held by successive Health Service management groups have one thing in common. They have shown that there is, in fact, no need to consult the public – there is a near unanimous view in the community that the retention of a Consultant led maternity service is the only acceptable option.
North Action Group Launch Supporters T-Shirt In Maternity Campaign


North Action Group leading the protest over the possible downgrading of Caithness General Maternity Unit launched a supporters T-shirt on Saturday at Wick Gala's Fair In the Square. NAG committee members set up two fund raising stalls at the fair and launched the new T-shirt. The stalls had a range of fund raising initiatives on the stalls and the team took the opportunity to hand out leaflets and gain more signatures for the petition now spreading out across the north of Scotland. The stalls raised over £500. T-shirts cost £8 and can be ordered from the committee.
Wick Gala 2004 - Ends With The Traditional Fireworks Bonfire And Kippers



Wick Gala Week ended as always with the bonfire, fireworks and kippers. The fireworks display was excellent and photographs hardly do fireworks justice - you really need to be there. And we have no chance of bringing you the taste and smell of the kippers. Many folk had been at the Halkirk Highland Games in the afternoon and the fireworks rounded off what turned out to be a superb day in Caithness.
1 August 2004
Halkirk Highland Games Pictures - All In Now
Halkirk Games 325 - 336 Final Pictures





Halkirk Games - 277 - 288 289 - 300 301 - 312 313 - 324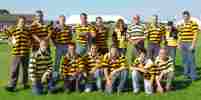 Halkirk Games 241 - 252 253 - 264 265 - 276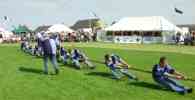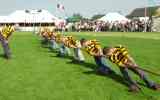 Halkirk Games 205 - 216 217 - 228 229 - 240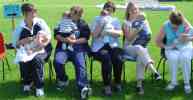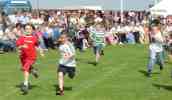 Halkirk Games 157 - 168 169 - 180 181 - 192 193 - 204

Halkirk Games 121 - 132 133 - 144 145 - 156

Halkirk Games 85 - 96 97 - 108 109 - 120

Halkirk Games 37 - 48 49 - 60 61 - 72 73 - 84