11 January 05
NEW CO-ORDINATOR FOR INITIATIVE AT THE EDGE - Highlands and Islands
The former Initiative at the Edge (IatE) local development officer for Ardnamurchan, Hugh Donaldson, has been appointed as the new IatE co-ordinator for the whole of the Highlands and Islands. Hughie took up his post on Monday 10th January, and will be based at his home in Acharacle.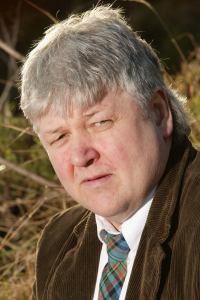 Hughie is a crofter and is also closely involved with a number of local and wider voluntary organisations including the Highland Small Communities Housing Trust, Lochaber Housing Association, Scottish Crofting Foundation, Acharacle Community Company and Loch Shiel Jetties Trust.
Talking about his new appointment Hughie said: "I am very happy to have got the job as co-ordinator for all of the IatE areas. Being a local development officer for Ardnamurchan, one of the Initiative's pilot areas, has given me a lot of experience and great insight into the sorts of information all the current initiative areas will need, I feel well placed to share this knowledge.
"I am fully committed to the ethos of ground up community development, and am particularly keen to ensure the Initiative plays its full part in helping communities address the major issue of housing in their areas."
Since IatE was established in 1998 it has developed a community led, multi agency approach to regenerating selected areas designated as the most economically and socially fragile in the Highlands and Islands.
Being designated within IatE gives an area priority status among local and national public bodies. Ten new areas were designated in 2004 succeeding the original eight pilot areas.
As one of the Initiative's main partners Highlands and Islands Enterprise (HIE) is providing the funding for the co-ordinator post. Director of HIE's strengthening communities, John Watt, said: "The IatE partnership programme is now well established as a rolling initiative, with ten new areas coming on board last year. Hughie's experience within one of the initiative's pilot areas will without a doubt be of great use to the new areas.
"The initiative stimulates the changes needed to ensure that our most fragile communities can compete on a level playing field and provides guidance and support to community development groups in each area through IatE partner organisations locally."
The public sector partners engaged with IatE include the Scottish Executive, the Highlands and Islands Enterprise network, Local Authorities, Crofters Commission, Communities Scotland, Scottish Natural Heritage and Health Boards.
Areas currently under the focus of IatE are: Isle of Jura (Argyll), Glenelg and Arnisdale (Highland), Eday and Stronsay (Orkney), North Mavine (Shetland), Lochs (Western Isles), Isle of Coll (Argyll), Caithness Southeast (Highland), North Ronaldsay (Orkney), North Isles - Unst, Yell and Fetlar (Shetland), Barra and Vatersay (Western Isles).
For more information about IatE visit the website www.initiative-at-the-edge.org.uk