DUNBAR HOSPITAL ACCIDENT AND EMERGENCY SERVICE
TO RE-OPEN ON 28TH FEBRUARY 2003
A new and improved Accident and Emergency (A&E) service at Dunbar Hospital in Thurso will be re-open on 28th February 2003.
The A&E service has been temporarily closed since May 2002 when the service provided at Dunbar Hospital was transferred to the A & E Department at Caithness General Hospital in Wick.
Dr Alison Brooks, who is leading much of the work locally to re-instate the service, said:
"We have gone much further than just re-instating the service. The new service will be a safer and improved service with backup from experienced Consultants and other staff who will advise us using video and other links."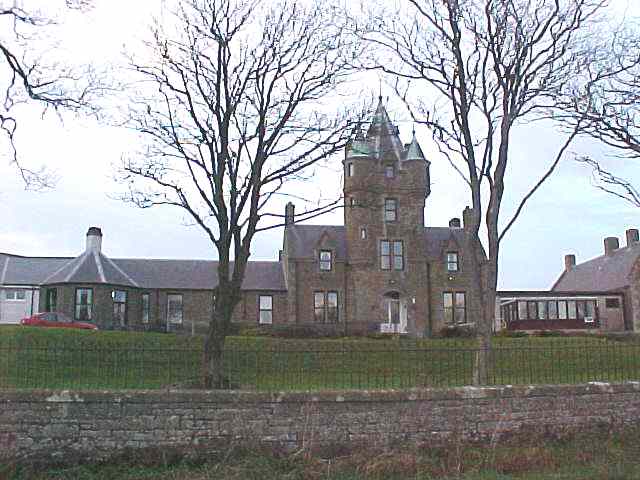 "As you would expect, this is a very complex process and we want to make sure that everyone is fully trained in what they should do in every scenario. We had originally expected that the new service would commence around the 1st February 2003. However, the nurse training being provided by Robert Gordon University is not yet complete. The Accident and Emergency service will re-open on 28th February 2003. Whilst this slight delay is regrettable, it important that the time is taken to ensure a safe service is provided for the people of Thurso."
Dr. Brooks continued:
'I am delighted with the progress that has been made since the public meeting in November. An enormous amount of work has been done by all of us involved in providing the care and the resultant service will be even better than we had originally hoped for. After a very successful visit to the Aberdeen units by Dr. Burnett in December, we are in the process of establishing state of the art electronic links with Accident and Emergency colleagues in Aberdeen. These will enable us to access specialist advice very quickly. Obviously, this more advanced system will take slightly longer to install, but training will be complete by the end of February.'
Mr Paul Martin, Chief Executive of Highland Primary Care NHS Trust, agreed:
"We had originally thought that limited telemedicine links would be sufficient. However, clinicians locally felt that the opportunity should be grasped to improve services to provide much more sophisticated links. This will now include state of the art telemedicine links with a recognised centre of excellence for healthcare. Aberdeen Royal Infirmary has agreed to link their consultant led service with Dunbar hospital. This means that highly skilled medical staff will be able to assess and treat patients over a hi tech video link, bringing the expertise of a large Regional Accident and Emergency Unit to Thurso. When up and running this will be an excellent service which will set a new standard for health services in remote and rural areas for the rest of the UK."
An open afternoon will be held prior to the re-opening of the Unit, when the public will have an opportunity to see the new equipment and how it will work. This will take place at the hospital on Friday 21st February from 2.00pm – 4.00pm.
Alex Robertson, Charge Nurse at the Hospital added:
'The nursing staff are very enthusiastic and positive about the new service and look forward to working for the benefit of patients in the new system.'