Caithness News Bulletins April 2004
Lybster Get Ready For Season With 2004 Team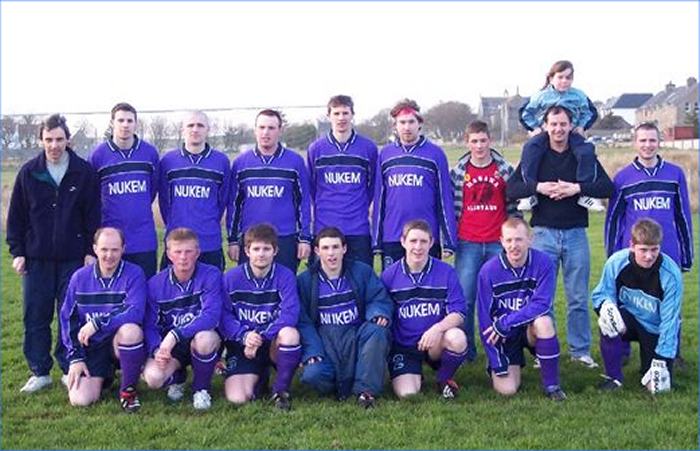 Picture - Marshall Bowman
L->R Back row: G Sinclair Coach, J Budge, C Gunn, R Weir, A Weir, G Budge, L Sutherland, Mascot Cristy Ross with J Ross Coach,G McDonald.
L->R front row : J Taylor, G Miller, D Henderson, L MacMillan, G Fryer, A Taylor, A Henderson.
Others in squad not present due to other commitments A Logan, S Cumming.
The team went on in the evening to beat Francis St Club 7-0 with Jimmy Budge netting 5 goals and the other scorers were James Taylor and Andrew Weir.