Eye On Health Services In Caithness
Caithness Business Club Meeting On Maternity
The Caithness Business Club held an open meeting to debate the possible affect on the far north economy and local businesses. David Dunnet chairman introduced speakers Rob Gibson SNP MSP, David Flear Caithness area convenor, George Bruce, chairman of North Action Group, Vice chair of NHS Highland Health Board, councillor David Alston and Mary Scanlon conservative MSP. Jamie Stone MSP sent apologies as he was attending a family wedding in Ireland and John Thurso MP also sent apologies.
All the speakers had a few minutes to sum up the present situation as they saw it before the debate was opened for questions from the audience. In a somewhat one-sided set up David Alston found himself defending the Health Board position on the grounds of clinical safety. In response to various points he defended well but was outnumbered in a situation where the top table members were clearly on the side of the audience out to stop any downgrading of the maternity unit.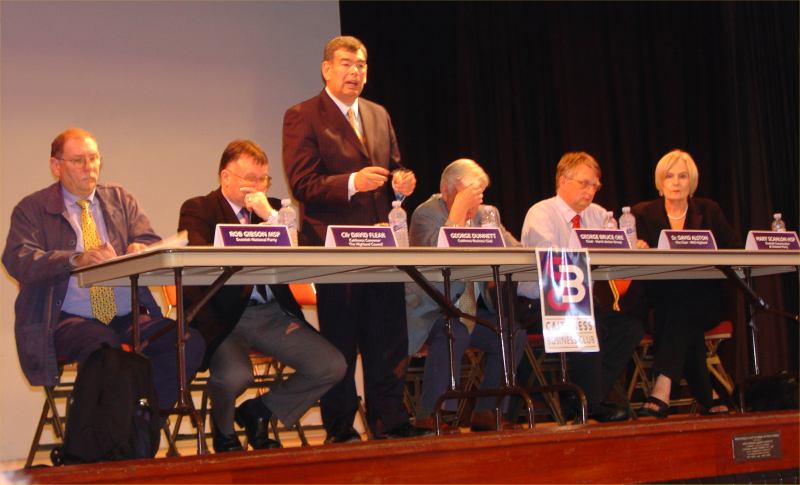 Rob Gibson MSP, David Flear Convenor - David Dunnet CBC chair, Geroge Bruce NAG, David Alston vice-chair NHS Highland, Mary Scanlon MSP