12 October 08
Wick Riverside & Town Improvements Committee
8 June 1946

8 February 07
Looking For Information On An Old Caithness Motorcycle

Stuart Tod has been contacted by someone looking for any information that someone might have on this motorcycle a "New Imperial" once registered in Caithness SK1606. The bike was bought 25 - 30 years ago and has been transformed to perfect condition. A tax disc dating to 1953 is also include in the gallery. If anyone can shed some light on its history contact Stuart Tod by email stuarttod@hotmail.co.uk We would also be interested to add the information to the photos - also send to bill@caithness.org
More Details
What the current owner would like is if there are any old period photo's showing this machine that could be borrowed and copied.
PREVIOUS OWNERS FROM NEW!
1930 James Sutherland of Shore, Dunbeath
1934 George MacKay of Bridgeend, Dunbeath
pre war Robert Campbell of Balnatink, Dunbeath
2 February 07
Do You Know This Caithness Scout?


Later this year there will be an exhibition of Scouting in Caithness. Organisers are collecting photos for the exhibition. Amongst those collected so far is this one with no name. If you know the name send details to niall@caithness.org
1285 Caithness Squadron ATC

A few photos sent in by Hamish Gunn who was a member of 1285 Caithness squadron ATC If anyone would like to add to this section send photos to bill@caithness.org
Marathon Dance - Canisbay 1970's

Sheila Moir said "The dancing went on 3 Days and through the night. I think Alistair Manson, Gills lasted longest . Walter Ross and Tommy Mackay was another, These were the 3 men dancing in the photos. A whole lot started but didn't last to end. Marie Mackenzie lasted a while too I cant remember how long. Elizabeth Green is dancing in 2 of photos along with Marie.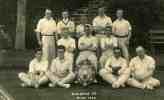 Early Caithness Cricket Photos
These two early Caithness cricket photos were sent in by Murdo F Tait who used to be known as Murray Tait in his younger days in Wick. Many of the faces are familiar to Murdo but it is hard to remember that far back. If anyone else has information about these two photos we will add it to the photos. Murdo says he is regular visitor to Caithness.org and says perhaps folk in their eighties might remember him. Lets us know if you do and we will add to this section. Thanks to Murdo Tait for sending in these excellent photos.

Watten BB Football Team About 1964


George Henderson With Wick Scouts About 1930


Mackays Dance Band
History & Update


The Aces 1961
Picture sent in by Sandy Ryrie
Band names all in.
Do you know who the ladies were?

The Big Snow In Caithness 1955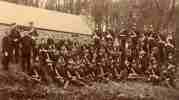 1st CVA - Do You Know More about This Photo?
Taken at Dunrobin, Golspie in about 1890 of volunteers. The picture is said to be of Caithness volunteers and the small caption on the pint says '8TH. 1ST, C V A GOLSPIE'. This may refer to a camp held there - this was quite common - or may have been a group raised in the area. In George Watson's article he describes those Caithness Artillery Volunteers though does not list this particular group.
See Also
William Adams


Swimmers
Some Wick Swimming Club
But where Was It Taken?

Shellmex Staff Around 1957
Portland Arms Lybster


Argyll & Sutherland Highlanders 1912 Trophies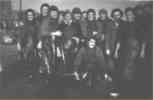 Fisher Girls - Wick 40's or 50's


Fisher Girls - Wick 40's or 50's
Wick Girl's Pipe Band - Many Photos