REV. ROBERT PHIN
(1813 - 40)

ROBERT PHIN, who belonged to the county of Berwick, was born in 1777. He studied Theology at the University of Aberdeen. Objection was made by one of the Presbytery at his license trials to his having served as a Lieutenant of Volunteers. The General Assembly, however, gave orders that he should be licensed, which was done on 7th February, 1809. He was ordained Assistant and Successor to Wm. Sutherland, M.A. in the Church of Wick on 12th March 1813. On the death of Mr Sutherland on 23rd June, 1816, he became Minister of Wick, which position he held until his death at the Manse of Wick on 22nd March, 1840.

Hundreds of persons crowded the Kirkhill and vicinity on the occasion of his funeral to demonstrate the respect and affection held by all classes of the community for this "kind-hearted minister."

It was during his ministry that the present Church and Manse of Wick was built.

The Town Council minutes contain the entry that on 10th July, 1830, the Magistrates and Council decided as a mark of their esteem to present the Rev. Robert Phin with a Bible and Psalm-book.

He married a daughter of Provost MacLeay but she only lived for a few years. Their only son became the well known preacher and leader of the Church, Dr Kenneth McLeay Phin, Galashiels.

REV.CHARLES THOMSON
(1840 - 43)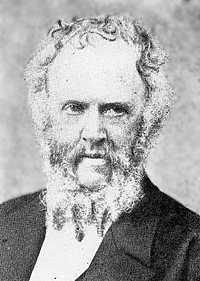 CHARLES THOMSON was born in the parish of Dalserf in 1795 and was ordained in North shields in 1823. Very early in life he took a strong interest in public questions and shared in many of the religious controversies of the period. He was called to Wick Parish soon after the death of Mr Phin and was admitted to his new charge on 17th September, 1840.

He was a strong advocate of the Non-Intrusionists in Caithness.

Ata the famous Convention in Edinburgh doubts were felt if he would go the whole way with the extremists, yet when the decisive step was taken in 1843. Mr Thomson very heartily cast in his lot with the Free Church, and the bulk of the congregation went with him.

The story was told at the time, that at the first meeting after the exit Mr Thomson said to his Church Officer: "Well I'm glad to see that you have come out with us," to which the beadle replied: "Deed Ay sir, and if you go back I'll go back wi' ye" - which was perhaps, a fair indication of the position of affairs at the Disruption period.

Among other works, Mr Thomson wrote an account of the Parish for the New Statistical Account (Vol XV),a masterly piece of work, which is still the outstanding authority consulted for information regarding that period.

REV WILLIAM LILLIE M.A., D.D
(1844 75)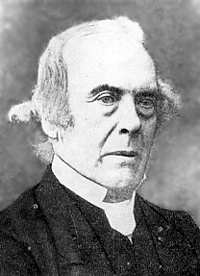 WILLIAM LILLIE was born at Peterhead in 1801, studied at New Pitsligo School and afterwards at Aberdeen University. He was ordained to Wick Parish Church on 14th February, 1844, and laboured faithfully in the congregation for 31 years. In 1857 he received his Doctor's degree from Aberdeen University.

Feeling ran high in the community after the Disruption, and as Mr Lillie took a keen interest in public life of the time there was often friction between him and the representative of the seceding body. He had entered on his duties at a stormy period and the proceedings were often anything but harmonious when the advocates of the two sides met on public occasions, but the Doctor lived to see most of the ill feeling die down. Now his great adversary and he lie quietly side by side in the old churchyard, and would doubtless both rejoice in the fact that the great controversy is now at an end and the Churches united once more.

In the words of a contemporary, he was "a ripe scholar, a man of high classical attainment and of sound judgement."

He was chairman of the Parochial Board from 1849 to 1863, and at the end of his service in that capacity was presented by the community with a magnificent silver salver and 80 guineas.

He died at Lybster on 1st October, 1875, and is buried in Wick Churchyard.

REV. ALEXANDER CLARK, M.A.
(1876-1900)


ALEXANDER CLARK was for many years a missionary in Madras, India, and afterwards was minister of Strathbungo, near Glasgow. He was inducted to Wick Parish on 9th March, 1876, and resigned the charge at the end of 1900.

A thoughtful preacher and very able administrator, he built up and strengthened the Church considerably during the 24 years of his pastorate. He also had the church seating reconstructed inside, the old straight-backed seats removed and the present comfortable seats constructed. This necessitated the reduction of seating of the church by 200 to 300 sittings. An organ was also introduced - the first organ in any Presbytery north of Inverness.

Principally through his indefatigable energy he also got the Mission Church at Thrumster built. This church has been of great benefit to the district, and has been carried on successfully down to the present day with the guidance and financial assistance of the Wick Parish Church.

He died 27th November, 1908.

IN Mrs Clark he had a very worthy helpmate, who was indefatigable in her work among the poor of the congregation, and who also took a very keen interest in the work of the Sunday School.

REV. JOHN MCAUSLAND DICKIE M.A., D.D
(1901-11)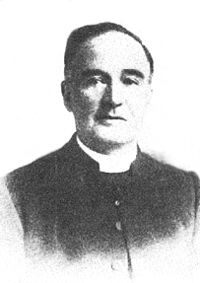 JOHN MACUSLAND DICKIE was born at Dumbarton in 1873, was the son of Hugh Dickie, L.L.D.. Headmaster of Kilmarnock Academy, where he was dux of the school, and from there went to Glasgow University, matriculating M.A. in 1893 and B.D. in 1896. At the University he had a most distinguished career, being Prizeman in most of his classes and Gold Medallist in Church History and Biblical Criticism besides taking numerous bursaries and scholarships. He attended the University of Jena in 1896.

He was licensed by the Presbytery of Irvine in September 1896, and after being assistant at Old Monkland was ordained to Wick Parish on 3rd May 1901. There he ministered for exactly ten years, leaving for New Parish, Rothesay, on 18th May 1911.

He took a keen interest in the affairs of the community and especially in educational matters, serving for many years on the Wick School Board, of which he was chairman from 1909 to 1911.

It was during his ministry, and largely through his exertions, that the Manse at Thrumster was built and also the Church Hall in High Street, which has been such a great advantage to the congregation ever since. He had war service in France 1916-17 as chaplain to the 35th Divisional Artillery.

REV. GUY STEEL PEEBLES, M.A., B.D.
(1911-18)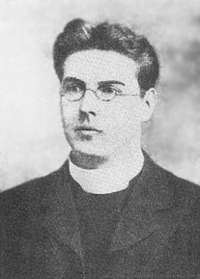 GUY STEEL PEEBLES, who was born at Airdrie 12th February 1873, was the son of John K. Peebles, solicitor and Town Clerk. He was licensed by the Presbytery of Lanark, 1st May. 1895, and after being Assistant at Old Monkland, the Abbey Church, Edinburgh, and New Kilpatrick, was ordained to Kinloss on 7th November, 1900. Was ordained to Kinloss on 7th November 1900. He transferred to South Parish Church, Aberdeen, October 1907, and to Wick on 8th September 1911. He remained in this parish until 4th July 1918, when he transferred to his present charge in Uddingston.

He was a brilliant and acceptable preacher. His ministration in the Parish was interfered with by the advent of the Great War. He volunteered for service and was accepted in 1915, first for duty at an infirmary in Glasgow, then as Chaplain in the 5/6th Seaforth Highlanders, and finally in the autumn of 1916 he went to France where he was attached to a Casualty Clearing Station.
On returning from France in 1918 he was only a short time in the parish when he got the call to Uddingston.

REV. J. MACDOUGALL, M.A., B.D.
(1918-29)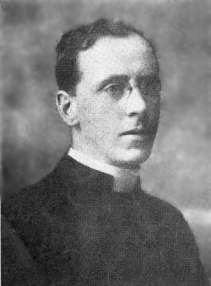 JOHN MACDOUGALL was born at Glasgow on 7th October, 1887, and was educated at Abbotsford School, Bellahouston Academy and Glasgow University, where he graduated M.A. in 1909, taking B.D. in 1913. He was licensed by the Presbytery of Paisley, and acted as missionary at Giffnock from March, 1913, to December, 1914. After being a short time assistant at Shettleston he was ordained to Cross and Burness parish, Orkney, on 21st July, 1915, and transferred to Wick on 11th December, 1918 where he did strenuous and useful work for over ten years until he transferred to St Michael's Church Edinburgh his present charge.

During his pastorate the church flourished exceedingly. Tablets to the memory of those belonging to the congregation who fell in the war were placed in the entrance hall, a new vestry and choir room were erected and the whole church redecorated. At the time of his departure all the activities of the congregation were functioning strongly.

He took a great interest in educational matters and served for three years as a member of the Educational Committee.

The Temperance movement in town had his warmest support, and it was largely through his advocacy, along with most of the other ministers, that the town went dry.

In 1922 he published "The Modern Conflict; Light from the Epistle of St. James," which got very favourable reviews.

REV. RICHARD CALLEN, M.A., LL.B.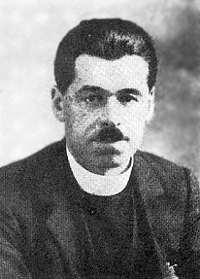 RICHARD CALLEN is a son of Mr R. Callen, formerly county road surveyor for a large part of Argyllshire and Mrs Callen. He is a grandson of the late Mr John Murray, J.P., of Ferndale, Dunoon.

Born in 1895, Mr Callen was educated at Dunoon Grammar Higher Grade School, and served in the Royal Air Force during the Great War. After demobilisation he proceeded to Glasgow University and passed through the Faculties of Law, Arts and Theology, gaining the degrees of Bachelor of Law (B.L.) Master of Arts (M.A.), and also the higher degree of Bachelor of Laws (LL.B.).

In his final year in Divinity Hall he was vice-president of the University Missionary Society, and took many services in various churches on behalf of the Society.

On completion of his University studies, Mr Callen, in open competition, gained one of the two Dowanhill prizes for Elocution, open to all Church of Scotland students in Glasgow University in their final year of training.

Immediately after being licensed by the Presbytery of Glasgow Mr Callen was appointed assistant to the Rev. Berry Preston, B.D. Peebles Parish Church. From Peebles he received a practically unanimous cal to the Border Parish of Longformacus, and was inducted to Wick in April, 1930.