4th Wick Guides
19 April 2002
Nicola Milne Caithness Guide County Commissioner presented 4th Wick Guide with the cup for coming first in the
"Get The Guiding Bug competition as part of a recruitment and awareness raising exercise.
Guides, Brownies and Rainbows groups all took part in separate competitions in Caithness.
The bug had to be made and photographed next to an unusual location.
4th Wick guides photographed their bug on a toilet cistern.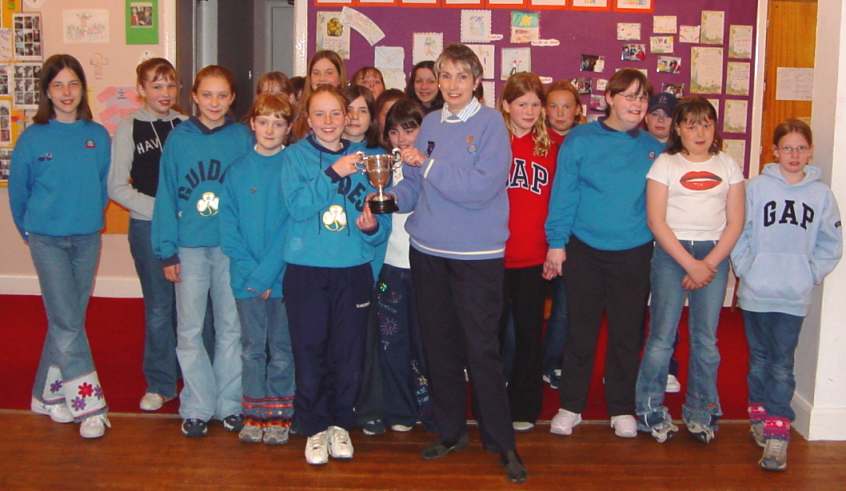 Picture - Bill Fernie