Dale Mill - At Westerdale
9 February 2003
Westerdale Index Page
A scene we never tire of and a great place for fishing. The Thurso river has some great places from Loch More to the sea much loved by fishermen and visitors with time to discover the many places along its banks some just for the views and other parts steeped in history. A little research may be necessary for you will find few sign boards or notices telling you what to find or what happened in the past. You can still step back a hundred years or a thousand or two thousand years in Caithness and believe it - standing beside such scenery.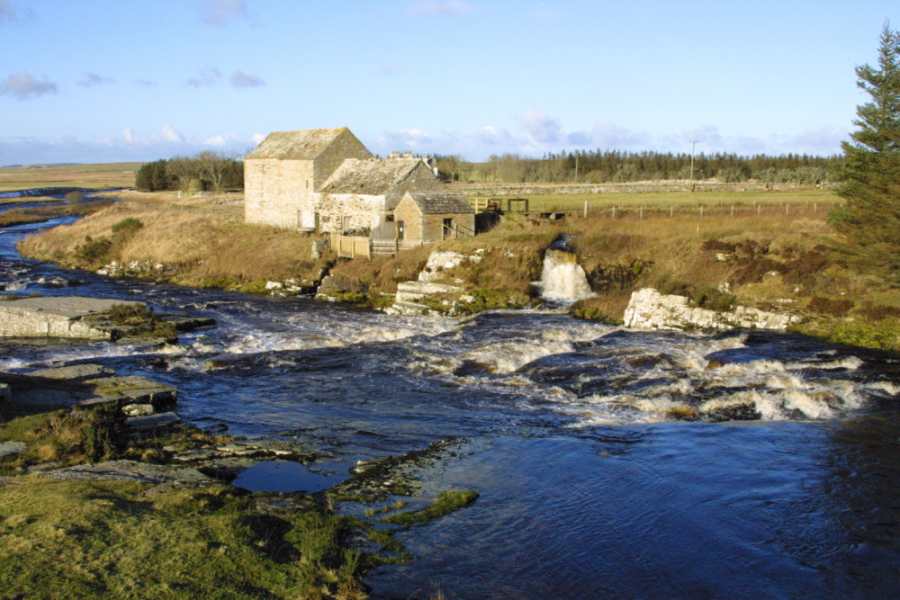 Picture - Mike Brunton Photographer www.mikebrunton.co.uk