East Sutherland
Coming Later
Wets Sutherland
North And Central Sutherland
24 December 03
The Sutherland Photo Collection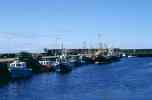 Starting with East Sutherland this collection will build into one of the largest individual collections on the web site. The Sutherland Partnership has provided access to its collection of photographs taken by Micheal Brookes Roper. Get ready over the next few weeks to visit many parts of Sutherland.
See many places and people as we add pictures of many villages and towns and events such as County Show and Highland Games. See Sutherland in summer and winter, see people at work and play in nearly 600 photographs.
The whole collection is split into three main section -
East, West and North and Central Sutherland.