Stroma
White House
The First Bus Tour To Stroma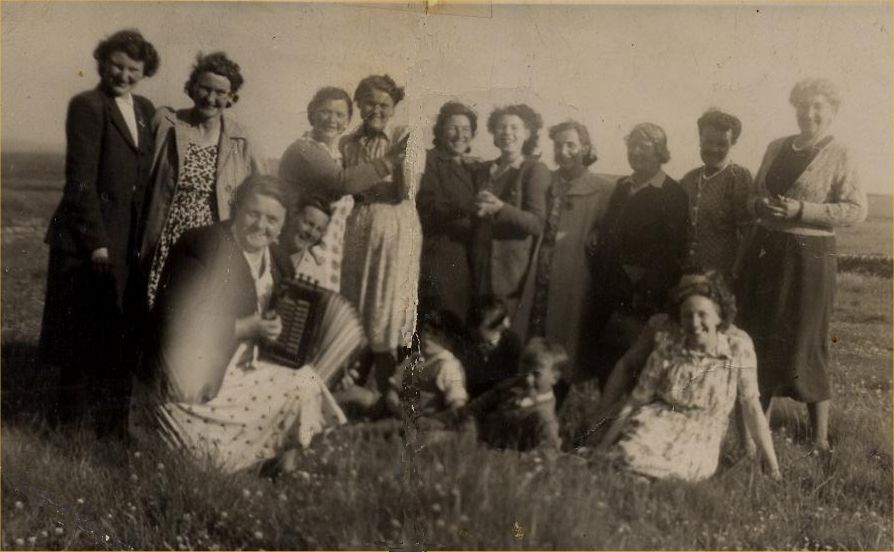 Pictures From Dinah Dowding
The bus was one of the Highland Omnibus and the driver was one Donnie Gunn, Holborn Avenue, Thurso - we went on this trip in the summer of 1950!! twas a great success. As you can see by the photo we all went over from Huna in a little boat and scrambled up on the other side - long before the pier.

In the boat picture you can see the white summer cap of Donnie the bus driver
I have some names for the Dancing ( Ha!) picture - starting at the back:-
Lillian Williamson,her mother Mrs Jean Williamson, Mrs Jessie Budge, Mrs Dinah Watt,
Mrs Nicol Mackenzie Dinah Dowding Mrs W. Mackay the rest I can't remember.
Front row and kneeling is the one and only Mrs Georgina Melville, Durness Street, Thurso who played her boxie at all our open air dances -Ladies all came from Thurso.