More Stroma Pictures
A crofting and fishing life was the occupation for most islanders. Although most houses are open to the elements
most still have roofs and several are still intact and visited from time to time by their owners.
Some interesting information is still to be found by looking closely in the buildings.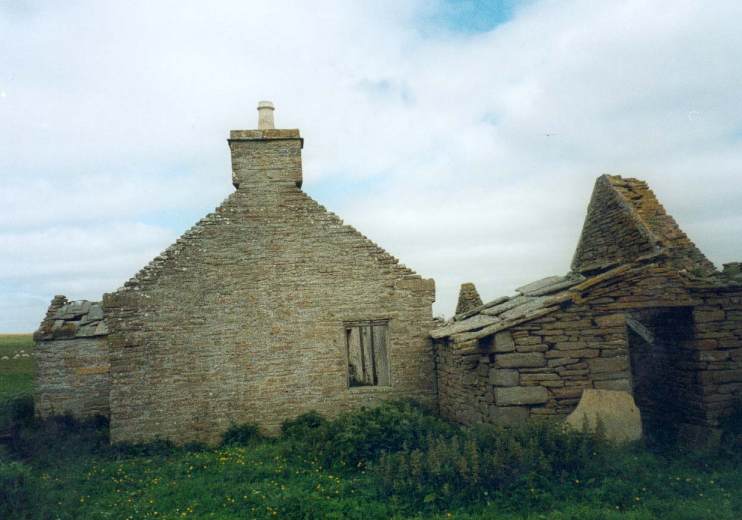 Picture From North Highland Archive