Thrumster Or Old Garden Broch
An extract from notes by Robert I Shearer, Ulbster House, 1860
This broch lies about 200 yards south of Thrumster House, and was excavated about 50 years ago, (1810), and a
Summer House and dyke about 800 yards in length built out of the ruins; there is still the surrounding wall of the Broch standing
4 feet in height. The whole interior has been cleaned out and made into a small garden. The normal mound on which it stands was
as the same time planted with trees of which a narrow belt still surrounds the base.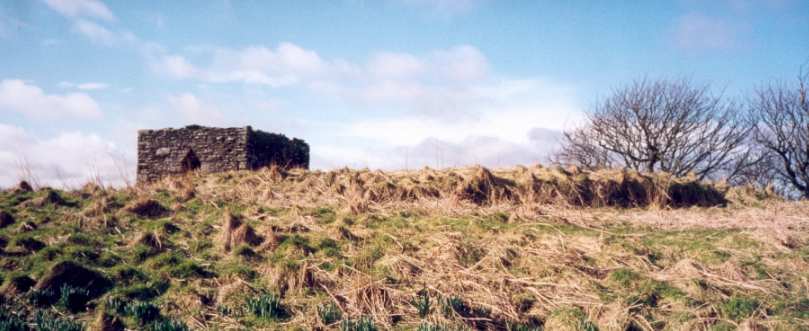 The Broch contained pottery of which specimens are still found when digging in our about it. Some skeletons were also found when it was excavated, and buried again about 20 yards to the south of it along the line of section.
The present diameter of the Broch including the debris on the south side is 80 ft. and height of the walls over 4ft. The diameter of the natural mound on which it stands measures along the line of section about 360ft. and the remains of the Broch and natural mound together rise to the height of 22ft. above the general surrounding level.