[October 2006] [December 2006]
30 November 2006
Cutting Edge Barbers Snooker League Champion & Runner - up


Mark Mackay (left) is the winner of the Cutting Edge Barber's Snooker League this year league. He keeps the big cup for a year and a smaller trophy is his to keep for good. Runner up was Derek Johnston who also had the highest break of 56. If you would like to play snooker in the League contact Derek Johnston

29 November 2006
FLOODWATCH Warning Issued For Caithness and Sutherland By SEPA
8 Areas in Scotland Now Have Flood Watches At The Moment
A FLOOD WATCH has been issued for Caithness and Sutherland.
Between 25 and 50mm of rainfall is predicted over the next few days, with isolated totals of 75mm possible. This in addition to the rain that has fallen over the past week could result in some localised flooding and disruption to areas.
SEPA would urge people to act now to take steps to prepare for the possibility of flooding.
By taking some simple actions now, it can help reduce the affect that it may have on your home or business. SEPA suggestions include - Prepare a flood kit comprising key personal documents, waterproof clothing, first aid kit, mobile phone, torch and wind up/battery powered radio - Keep a list of emergency contact numbers and details of insurance policies - somewhere safe - Store valuable and sentimental items upstairs or somewhere above the flood-line - · Obtain sandbags or other flood protection to block doorways and airbricks. Check Floodline for up to date information There are no actual flood warnings. Notification is only to alert people to the floodwatch state currently in force and to ensure people are prepared.
Have A Night With Rangers Legend Willie Henderson
RANGERS legend Willie Henderson is coming to Caithness next weekend for a supporters' club function. There are still a few tickets left for the night. The former Ibrox winger, along with the high-profile Queen's Counsel Donald Findlay, will be appearing at a speakers' party night being held by Caithness Loyal Rangers Supporters in Mackay's Hotel, Wick, on Saturday, 2nd December. So if you want night out with plenty of fun and footy get your ticket right away.................
Caithness Community Awards - Have You Nominated Anyone Yet?
The closing date is 15 January 2007. Check out the categories and then send in a nomination.
Caithness Flagstone Helps Royal Bank Headquarters Win National Award


A new headquarters that provides a world-class working environment and creates a business campus positioning it as an employer of choice, has won a prestigious national building award for the Royal Bank of Scotland in Gogarburn, Edinburgh. Designed by Edinburgh-based architectural firm, Michael Laird Architects, the new building and 100-acre site has won the top award for a new modern building with non-load bearing stone in this year's Natural Stone Awards. The main street has been paved with Caithness flagstone in a natural riven finish whilst smaller areas used Burlington slate in a flamed finish. The boardroom suite of the Executive House is expressed as a 'stone clad elliptical drum rising from the water feature that enlivens the approach to the main entrance of the building'.
28 November 2006
Halkirk Army Cadets Get New Lease Of Life
Halkirk Detachment of the Army Cadet force re-opens its doors at 7 PM on Wednesday 29th November, and for Wednesday evenings after that, bar the Christmas holidays. Boys and girls of 12 to 18 are invited to come along and see what it is all about as are those aged 11 and in their last year of primary school.
St Andrew's Night Quiz - Wick High PSA
Thursday 30th November 7.00pm Main Hall Wick High School
Teams can be 3 to 5 people adults or children - Entry Fee £1 - Lots of prizes and refreshments available.
The quiz is part of fund raising effort to buy a the school a new minibus.
Duke Of Edinburgh Awards In Caithness As Part Of 50th Anniversary

Councillor David Flear convenor of the Caithness area committee of Highland Council presented awards last night at a 50th anniversary evening for the Duke of Edinburgh Awards in the Pentland Hotel, Thurso. A short film was shown of some of the activities and demonstrations of sample activities by a few of those presented with their awards were on show to the audience. The demonstrations included origami and self defence and awards covered a wide range of activities to young people from around Caithness who were working towards various ages of the awards system now celebrating 50 years. Duke of Edinburgh Awards Web Site
Ainmean Àite na h-Alba -
Gaelic Place-Names of Scotland (AÀA) Map the Way
The Ainmean Àite na h-Alba - Gaelic Place-Names of Scotland was formally launched on Tuesday evening (28 November) at an event held in the Garden Lobby of the Scottish Parliament. Set against the Gaelic Language (Scotland) Act 2005, which gives public bodies new opportunities and responsibilities to promote the use of the language, it became evident that local authorities and organisations across Scotland responsible for mapping required guidance on Gaelic names. The Ainmean Àite na h-Alba - Gaelic Place-Names of Scotland (AÀA) is a partnership of public and voluntary bodies. Its purpose is to: determine authoritative forms of Gaelic place-names across Scotland - apply consistent orthography of Gaelic in place-names - to encourage the adoption of these forms of Gaelic place-names. Gaelic Place Names Web Site
Wick High T3A 1959


Photo sent by John Oman
Local Transport Firm D Steven' Lorries To Feature In Roadscapes Poster


If you or one of the kids is mad on trucks then maybe you should order a copy of "Truck and Driver" (7 Dec) for free, full,size poster featuring some of the tractors of the local transport company D Steven. The poster features a magnficently-moody rendition of a Mercedes Actros artic in the colours of renowned Wick-based haulier D Steven parked up on the Balaclava breakwater at Fraserburgh harbour.
In case you can't get the poster here is link to lots of truck photos
NEW POLICE APPEAL TO MARK TWO YEAR ANNIVERSARY
OF MURDER OF NAIRN BANKER ALISTAIR WILSON
THE officer leading the inquiry into the murder of Nairn banker Alistair Wilson today made a fresh appeal to anyone with information about the crime to have the moral courage to come forward. DCI Peter MacPhee spoke at a press conference earlier today to mark the second anniversary of the murder of the 30-year-old father of two. Alistair Wilson was shot dead on the doorstep of his family home in Nairn's Crescent Road on 28 November 2004 and to this day Police say there is still no apparent motive for the shocking murder.
Latest Newsletter From South School, Wick


Items in the latest newsletter from South School, Wick include -
St Andrews' Day - Car park - Parent/Staff Association - Gym shoes & P.E. kit - Jewellery - Wintry weather - Uniform - School meals - Dates for your diary

17th Annual Ploughing Match At Greenland Mains, Castletown 25 November 2006






Photos from the ploughing match held at Greenland Mains, Castletown on Saturday. We hope to have the results later. Results Now In Here
Price War On Clothing In Wick As McAllan's and Tesco Both Offer 20% Off All Week
Wick has suddenly become a bargain hunters paradise for clothes with prices being slashed and the number of clothing stores boosted with the arrival of Tesco. The range of clothing has spiralled with Edinburgh Woollen Mill and New Look at the other side of Wick. The choice for ladies looking for a Christmas outfit has never been greater than now. This will be the first Christmas shopping season where the choices are huge in Wick with all the normal shops plus the range of new ones. With offers on cheaper fuel, cheaper clothes and some local shops competing actively with the giants and the smaller shops carrying different lines. If you have not been to Wick for a long time there are also shops in Dempster street for lingerie, furniture, gifts, newspapers and flowers.
27 November 2006
10.00am Tesco Official Opening - Caithness Went Shopping Mad






Tesco was very busy by 10.00am when the children opened the store.
Tesco Wick Opened Today With Champagne For Early Customers






Tesco opened its doors slightly before 8.00am to allow waiting customers to get going round the store and collect their bottles of champagne if they were first through anyone of the 25 checkouts. With lots of offers and discounts the store looks ready for a busy week. Almost 300 staff including temporary staff are currently employed so there should be little waiting at checkouts. By about 8.30am over 100 customers were around the store but due to the size you would hardly have noticed them. Money off vouchers are being delivered to homes across the county. Fuel prices are 87.9 for unleaded and for the next two weeks Tesco have made special offer of 5p per litre off for anyone spending £50 or over. Signage for the special fuel offer has not yet arrived but till slips will be issued for the fuel offer. The Home Delivery service or DotCom as it is known will start a few weeks into the new year with 25 mile delivery area from Wick.
27 November 2006
Countdown On For New Dental Clinic and Tesco Store In Wick
Wick sees two new buildings open on Monday morning. A new dental clinic will open at the Wick Business Park and be called the Lochshell Dental Clinic whilst a new Tesco will open at 8.00am and an official ceremony at 10.00am. It has taken almost two years to bring the new dental clinic into being. On different front both of these new places will make a significant contribution to Caithness. the new dental clinic will be officially opened at 10.30am. Appointments for the new clinic can only be made via the dental helpline.
Santa's Grotto Wick - All Photos Now In
Santa's Grotto will be running for the nest two Saturdays in Market Square, Wick from 2.00 - 4.00pm. So if you missed out last Saturday why not take the kids to see Santa on one of the next two weeks and get a photo with him.
85 - 96 97 - 108 109 - 120 121 - 132 133 - 134






37 - 48 49 - 60 61 - 72 73 - 84





Santa's Grotto, Wick On Fun Day



Wick Christmas Fun Day - Second Batch Photos





Wick Christmas Fun Day - First Photos





25 November 2006
Contractors Supplier Event 29 November 2006
If you are a contractor you should get along to this event to find out about opportunities for your business. A supplier event is to be held in Pentland Hotel Thurso on 29 November 2006 at 4pm. There will be presentations from UKAEA Culham on opportunities connected with the construction of the Caderache plant in France, First Point Assessment Ltd about supply chain opportunities in the oil and gas sector and a presentation from the BAND Consortium providing an update on the D3900 Dounreay Intermediate Level Waste Immobilisation and Encapsulation Facility which will provide extensive opportunities for the local supply chain during the construction and commissioning phase. There will also be an opportunity to meet on a 1:1 basis for 10 minutes with any of the presenters to access additional information or to register your interest.
Wick Christmas Lights Fun Day Today


A new Santa's Grotto makes its first appearance in Wick today. Children can have their photo taken with Santa. From 2.00 stalls will be open and at 3.15pm the Christmas Umbrella Parade from the Police Station to Market Square for children with decorated umbrella's. Santa's sleigh and Wick Youth Club Dancers will all add to the day. Wick shops are joining in with many bargain offers such as a ten year old malt whisky - buy one get one free at Bin Ends and free wine tasting. 20% off at McAllan's, 10% off at Dr Simpson - Reid's Pharmacy 10% off perfume and jewellery and more. 10% off at John S Duncan at Wick Harbour. 20% off at Edinburgh Woollen Mill. Wick Pipe Band Hall will be open from 10.00 - 4.00 for tea/coffee and pancakes - a bargain at £1 or 50p for children. Check out other Wick shops for many Fun Day bargains today. The Craft Fair is in the Back Bridge Street Today Last Years Fun Day
24 November 2006
The Highland Challenge Photographic Competition


The Highland Challenge was born in 1999 and has grown to become the premier inter-camera club photographic competition within Highland Region. Seven camera clubs currently participate in the Challenge - Orkney, Thurso, East Sutherland, Dingwall, Inverness, Cromarty and Nairn - each bringing a range of styles and speciality interests resulting in an entry portfolio brimming with an eclectic mix of images of an ever increasing standard. The Challenge is based on the entry by each of the participating clubs of up to a total of ten images, which may be prints or slides in any combination. The subject matter is open. The Highland Challenge Trophy is awarded to the Club with the highest aggregate points across both print and slide entries. There are individual awards for the Best Print and the Best Slide.........more details
Get Your Tickets For Wick Players Christmas Production
The Musical Comedy Murders of 1940
Wick Players Christmas production (8th,9th & 11th December) is a zany murder mystery spoof set in a snowbound upstate New York mansion.
23 November 2006
Caithness Arts Wants More Events For 2007 Arts Festival In Caithness
2007 is the year that Scotland celebrates Highland culture and we want "you" to be a part of it. Many events will be taking place across the Highlands showcasing the cultural diversity found in the North of Scotland. The Caithness Arts Festival will run from the "8th - 22nd September 2007" and builds upon the success of Caithness Arts Week 2006, a programme of 37 events encompassing music, dance, writing, drama, poetry, crafts, visual arts, film and photography. We would like to hear from you if you have an idea for an arts project that you would like to include for the Caithness Arts Festival. Highland 2007
St Andrew's Day Spectacular Announced For Inverness


The Highland Council has announced details of a St Andrew's Day celebration which will take place in Inverness on Thursday (30th November). Sponsored by the Scottish Executive, the Inverness event will be a nine hour festival of music, dance, film and visual projection in Falcon Square from 1-10pm with a "One Scotland. Many Cultures" theme. Video Artist John McGeoch of Evanton based Arts in Motion has been commissioned to produce a film montage featuring residents and the cultural diversity of modern Inverness, which will be projected on to the walls of Falcon Square. The montage will feature pupils of Crown Primary School, Inverness and visitors to Falcon Square.
Gibson Calls For Street Football To Tackle Youth Disorder
Highlands and Islands SNP MSP has called for Northern Constabulary to implement a proven measure to tackle youth disorder. Mr Gibson has written to Chief Constable Ian Latimer pointing out the success of a trial scheme implemented in Dyce by Grampian Police of Street Football has led to a 67% reduction in complaints against youth nuisance and disorder. Mr Gibson says that the scheme should be introduced in the Highlands. "The figures speak for themselves.
Dedication Award for Halkirk Woman

Pictured is Sarah Coghill, left from Halkirk receiving the "Bambi" award from Margaret, Viscountess Thurso. This trophy, handed over at the AGM held in the Commercial Hotel Halkirk, is presented annually for dedicated service to the Caithness Branch of Riding for the Disabled.
Local Vet Raises £650 For "Riding For The Disabled" Group At Halkirk

Thurso based vet, Bridget Holt, recently ran the Aviemore half marathon and is seen here handing over a cheque for £650. Maggie Mclean, Chief instructress, centre, and Nora Manson, right, the newly appointed treasurer, receive the donation on behalf of the Riding for the Disabled. Riding For The Disabled operate at the Indoor Riding Centre In Halkirk.
Latest Newsletter From Pulteneytown Academy School, Wick
Halkirk Pupil Council With Shoe Boxes For Blytheswood

For the last few years school children in Caithness have donated gifts of shoeboxes to Blytheswood for shipment to children in Eastern Europe. This year Halkirk school collected almost 90 boxes filled with many small items in time to reach their destination before Christmas.
22 November 2006
Thurso Synthetic Pitch Re-opened After Refurbishment
A synthetic sports pitch in Thurso has been re-opened for play by The Highland Council's Education, Culture and Sport Service. Naver Pitch, which was first opened in 1996 was refurbished in early October this year when the sand was completely replaced and lines were repaired or replaced as necessary. The £24,000 refurbishment works were carried out by Replay Maintenance of Newbridge, Midlothian.
Dounreay Announces Plans To Begin Seabed Clean-up Trials
UKAEA has announced plans to undertake trials of remotely operated technology that could be used to remove substantial numbers of particles from the seabed at Dounreay. A notice placed in the Official Journal of the European Union seeks expressions of interest from companies capable of detecting and removing fragments of irradiated nuclear fuel known to be buried in the offshore sediment near the site's old effluent discharge outlet. In recent years, divers have spent approximately 1500 hours mapping 500,000 square metres of seabed and recovered 929 particles in the process. Companies with feasible technology will be invited to demonstrate their capability off Dounreay next summer to see if the area of seabed where the largest and most hazardous particles are thought to reside could be remediated without the occupational risks associated with continued diving.
TESCO, Wick Opens To Open Doors At 8.00am on 27 November
First Customers Through Every Checkout Get A Bottle Of Champagne
The store opens at 8am Monday 27th November with the very first customers passing through each of its checkouts receiving a bottle of award winning Tesco 'Premiere Cru' Champagne. The 'official' store launch will then follow at 10.00am.
LOCAL CHILDREN ALL SET TO LAUNCH BRAND NEW TESCO STORE
TESCO To Give £1000 To Caithness Early Years Autism Centre
Staff at the brand new Tesco superstore in Wick are all set to celebrate the stores official launch next Monday (27th November) with a special cheque donation to a local children's centre. Store manager Charlie Burness will be presenting the £1000 donation on behalf of the 'Tesco Charity Trust' to teacher Mrs Kay Scott and children from Caithness Early Years Autism Centre, who will be guests of honour at the store launch to cut a ribbon and declare the new store officially open.
NORTH MSP BACKS BILL TO FINE DRIVERS ABUSING DISABLED PARKING BAYS
Local Labour MSP Maureen Macmillan is supporting a members' bill in the Scottish Parliament, which aims to crackdown on the abuse of disabled parking bays. The Highlands and Islands MSP has given her support to Labour colleague Jackie Baillie's Private Members' Bill which would make all disabled persons parking bays enforceable and mean those caught abusing them would face fines. At present, most disabled parking bays are courtesy only and therefore anyone can park in them without the risk of being penalised. A consultation seeking views on the proposals has been launched and Mrs Macmillan is urging Highland s and Islands residents with comments or views to take part in the consultation.
Countdown Of Days To Launch Of New Tesco Superstore


The countdown is well underway. Charlie Burness, Store Manager of the brand new Tesco superstore in Wick, took time out from the recruitment centre to receive the keys for the new store. The key handover signifies that the structural work to the new store is complete, the staff can start stocking the shelves, and local residents can begin the countdown to the opening day. The new store in North Road will create greater choice and range for shoppers in Wick and the surrounding areas and has created more than 200 new jobs for the area. The store is now in the final phase of completion and official launch date set for Monday 27th November.
300 Patients Offered Treatment At New Dental Clinic
But New Patients Must Go Via the Helpline
The new Lochshell Dental Clinic will be opened on Monday 27th November by deputy health minister Lewis MacDonald. What does the opening of the new clinic mean for patients? Already 300 patients from the waiting list for NHS registration have been offered the opportunity to register with the clinic. The facility for patients assessed on clinical grounds, as requiring fast tracked into routine care will be maintained. Further patients from the waiting list will be offered the same opportunity over the coming 18months with a maximum of 2,200 patients being registered with the clinic. Successful recruitment of additional dentists will enable this number to increase. Any person seeking NHS dental registration should not contact the Lochshell Clinic directly but instead phone the NHS Highland Dental Helpline on Tel 0845 6442271. Patients will be allocated to the clinic only via the Helpline.
HOW TO STOP SMOKING IN CAITHNESS
If you live in Caithness and would do anything to give up smoking then the answer lies on your doorstep. Smoking cessation adviser Trish Greenford is inviting anyone who wants to quit the habit to go along to her clinics in Thurso on Mondays from 9.30am to 12.30pm and in Wick on Wednesdays from 1pm to 5pm. She said: "I offer one to one support and advice for smoking cessation. These sessions are tailor made to suite people's individual needs and do not cost anything. "Patients can be referred by a health professional or refer themselves direct to me." Trish can also discuss Nicotine Replacement Therapy options, try to set a target date for the patient to stop smoking, assess how ready they are to quit, and prepare them for quitting. NHS Highland's smoking cessation service provides smokers with free confidential advice and support to stop smoking. For more information about the help on offer call NHS Highland Health Information Service on Lo-call 0845 757 3077. In the Highlands, one person in every 5 dies because of their smoking. This equates to almost 500 people every year
From Alfred Catling - Subject: Sergeant Robert William Catling
On the 8th March 1941 he took off from Wick airfield with three other crew in a Hudson T9334. Sometime later the plane came down. My uncle and another man were drowned and the other two were picked up by a patrol boat. Can you offer any help in finding more information about this and anything that will tell me about how the airmen lived at that time. Wings Over Wick Index
Highland Tenants Vote "No" In Housing Transfer Ballot
Tenants of The Highland Council have voted "no" to the transfer of council houses to Highland Housing Association. The ballot was run by Electoral Reform Services, an independent body that oversees ballots and elections in the UK.
QUESTION
Are you in favour of the Council's proposal to transfer the ownership and management of its housing to Highland Housing Association?
Total number of eligible tenants 16,403
Total number of ballot papers received 10,179
Overall rate of participation 62%
Total number of spoilt/blank ballot papers 22
Therefore, total number of valid votes counted 10,157
Result
Number voting YES 4,097 (40.3% of the valid vote)
Number voting NO 6,060 (59.7% of the valid vote)
TOTAL 10,157 (100% of the valid vote)
This result means that housing transfer will not go ahead. The Highland Council will now be drawing up detailed plans to deliver the investment that is needed to bring all of its houses up to the Scottish Housing Quality Standard.
20 November 2006
Meeting To Determine Support For A Community Centre At Viewfirth, Thurso
7.30pm, Thursday 30 November, Royal Hotel, Thurso
Angela Alexander a youth development officer has called the meeting and said "You may be aware that the Viewfirth is being demolished and the cleared site has the potential for a purpose built community Centre. It is important that if a community centre is to be built that it benefits the community in as many ways as possible and will be diverse in function in order to generate enough revenue to be self sustaining. I would like to invite all interested parties to attend a meeting on Thursday 30th November in the Royal hotel at 7pm, to formulate a draft proposal, prior to the Dounreay stakeholder group meeting which is being scheduled for the near future. If you know of any individual or organisation who may be interested in attending, please advise them of this date." Angela Alexander can be contacted at Tel 01847 895782
Caithness Soldiers Arrived At Basra Airport


The Caithness men are amongst a number of men in the territorial army now serving in Iraq. Thier unit is Territorial Army - Wick Platoon and they are part of SF Platoon - C Company - 7 Scots - Royal Regiment of Scotland formerly C Company - 51st Highland Regiment before the recent changes to the Scottish regiments. We hope to have more photos of the lads in coming months. anyone who would like to send messages to the boys in Iraq can add to the Message Board They have a limited access to the Internet in Iraq. Territorial Army In Caithness
Local Photographer John Baikie Receives Top Qualification


Thurso based wedding photographer John Baikie has achieved another important qualification within the Society of Wedding and Portrait Photographers. Only 6 months after successfully achieving Licentiate level, John submitted a panel for the next level Associateship, and found out this week that he had been successful. The award puts John in the top 5% of wedding photographers nationwide, and is something he is very proud of. "I am stunned that I managed to reach this level so quickly" explained John "When I got the Licentiate award in April, I wanted to aim for this in 3 years, but to be honest, wasn't sure if I would ever get it, as it's a very high level of qualification". See who you know on John's wedding web site Captive 8
Booksale At St John's Wick Raised £150
The charity booksale run by St. John's Scottish Episcopal church, Wick, on Saturday 18 November 2006 raised a magnificent £150, and organiser Gordon Johnson would like to thank all who attended and bought books,as well as those who donated books for the sale. The money goes to the church's repairs fund. Gordon hopes to do another sale around May 2007, so he could do with some more books donated for this event. If you would like to donate books - in good condition - contact Gordon by telephone 01955-603103 or e-mail gordon@kinhelp.co.uk , he can arrange to collect the books if in Wick, or you can drop them off at his home: Glenorchy, Papigoe, Wick, by arrangement.
Wick Sea Cadet Recruitment Weekend



The recently re-formed Wick Sea Cadets held a recruitment weekend and were joined by a Sea Cadet Bugle Band from Fife and Sea Cadets From Orkney and Thurso. On Saturday they held demonstration of bugle and drum playing. Caithness Junior Pipe Band joined them for few tunes. On Sunday a church parade marched from Market Square to the church. Later on Saturday afternoon the Bugle Band toured old folks homes to entertain residents. Wick Sea Cadets
Vote Now In The Caithness Community Council Elections
The ballot papers are dropping through letter boxes today for those areas where there were enough candidates to hold an election. Ballot papers require to be back by Friday 24th so don't delay in sending it back if you received one. Remember your community councillor may be commenting on planning applications, making decisions on spending of small sums of money in your area, forming sub groups to apply for larger funding for projects in your area. Community Councillors may also be involved in the new council set up after the May 2007 elections when new Ward Forums come into being and the area committees of Highland Council disappear. After the May elections there will not be a Caithness area committee and community councillors will be asked for their input to ward forums.
19 November 2006
The Sunday Papers
Prince toasts his Scotch plan - Sunday Times
Prince Charles is to launch his own brand of whisky called "Barrogill". The whisky will be made by Inver House who also make Old Pulteney and £1 from every bottle will go to the North Highland Initiative.
Nuclear power stations up for heritage status - Sunday Times
The dome at Dounreay might be listed by Historic Scotland but would the public want £150,000 spent every two years just to paint a historic monument rather than demolishing it?
18 November 2006
Rhythm 07 - The Preview for Next Years Show From Elise Lyall School Of Dance


Elise Lyall School Of Dance performed their preview show "Rhythm 07 to packed Assembly rooms in Wick last night. 600 people saw the sell-out show and were rewarded with an action packed dance show from almost 100 young dancers. In various age groups the performers excelled themselves and with great music supplied from a variety of drums, pipes and a band led by Addie Harper - the foot tapping and clapping was assured as one after another a stream of dances hit the stage. This show included lots of different dances including Highland but it was surrounded by a variety of others. The flavour was Scottish and the training and rehearsals came through with some great acting as well as dancing. Music and lighting combined to great affect. The show included a moving tribute in memory of those who died in the 9/11 tragedy in New York - "Angels In The Ashes". A great drumming performance composed by Grant Lyall "Milennium Re-Beat" set a fantastic standard. "Caithness My Home" was sung by Fiona Carter and then all the dancers took to the stage for the finale. Rhythm 07 was great and it was just the build up to the big show in 2007 - part of the Highland 2007 Year Of Culture when it is planned to run the show on two nights in Wick and One in Thurso. So book your tickets early next year when they go on sale. Caithness Can Dance...........Well done everyone. For Mums and Dads remember to click "view full size here" - under the photos for much larger versions.
Latest Newsletter From North Primary School Wick
NHS Highland Brings A New High Quality Dental Unit To Caithness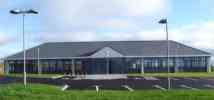 NHS Highland looks as if it is finally getting to grips with the shortage of dentists in the far north. On Monday 27th November 2006 a minister will arrive in Wick and head out to Lochshell to officially open the Lochshell Dental Clinic. There has been a growth of NHS employed dentists in Highland, employed to fill the gap left by independent dentists who decided to stop providing NHS Dental services. The Business Park at Wick now has three buildings with Viewpoint Systems in one and a government department moving in to one half of another. So now folk will be able to get their teeth seen to before or after shopping at Tesco that also opens on 27 November. OK it may be a while after but at least potential patients finally have a definite date after years of frustration at the shortage of dentists. Well done NHS Highland.
New Transport Strategy For Highlands and Islands Presented To Councillors Today
Highland Councillors today hear a presentation from HITRANS on the way forward for transport in coming years for the whole region. Highlands and Islands have the the most demanding transport problems in the UK. As the start of the presentation facts show - 40% of Scotland's Trunk Road mileage - 23% of all Scotland's public road mileage - 19% of Scotland's railway stations - 86% of Scotland's ferry services - And we are the only region in the UK with an internal air service network. Add to that almost 1400 bridges and the unique landscape that is both remote and beautiful with a low density of population and you know why we need a good strategy.
Highland Councillors Get Report On Recent Flooding Damage Across the Region
Flood studies are currently underway for many areas of the Highlands. These include Thurso, Wick, Inverness, Acharacle, Fort William and Caol.
Bargain Reading Once Again From Church Book Sale
Hundreds Of Books At Second Hand Sale On Saturday 18 November At St John's Church, Wick
Wick's St. John's church is to hold another sale of hundreds of good-condition used books in the St. John's church hall, Moray St., Pulteneytown, on Saturday 18th November, with the sale open from 10 a.m.
till 3 p.m. Books will include novels of all kinds (hardback and paperback), factual works such as biography, cookery and gardening, children's books. Prices will be 20p for children's books, 30p. for paperback novels (50p for hardbacks) and 50p for most factual works. All income from the book sale will go to church funds. " We have collected hundreds of books for this sale, all of them in good condition", said organiser Gordon Johnson. "With the Christmas season coming up, here's an opportunity to get some good reading cheaply, and help a charity at the same time"
Caithness & Sutherland Walking Festival 2007 - Expanding Into Other Activities
Enjoy the best of Caithness & Sutherland during the Caithness & Sutherland Walking Festival 2007 which will take place from 5-21 May, as part of Highland Year of Culture 2007. The Forestry Commission, RSPB and Highland Council Ranger Service will lead walks, as well as a number of voluntary groups. There are 20 walks planned in all, for all abilities. There will be everything from a heritage walk in Wick, coastal walks, a climb up Ben Loyal and a challenging walk along the Mhoine Path in Sutherland. There is also an opportunity to go on a special wildlife cruise – see the wildlife from the sea!
Jobs Boost for Caithness
Project Manager Sought For Proposed Nuclear Skills Academy Scotland
A project manager is being recruited to take forward proposals for a Nuclear Skills Academy Scotland. The proposed skills academy is being drawn up in partnership between the Nuclear Decommissioning Authority, Caithness and Sutherland Enterprise, North Highland College UHI Millennium Institute and UKAEA Dounreay, which are jointly funding the project manager role. Based in Caithness, the proposed skills academy is intended to form part of the National Nuclear Skills Academy - one of 12 announced by Government on October 31. The development of a national academy, including a Scottish arm, is a significant step towards ensuring the UK has a sufficiently skilled workforce to carry out the nuclear decommissioning mission.
12 National Academies are planned - See Article In Independent Project Manager Job Ad
Local Lass Talks To Shetlanders About Bridges - Shetland News
Louise Smith who is heading up the Ormlie Community Energy project is to give talk in Shetland about Bridges. Louise has considerable engineering experience having had 20 years building large bridges and highways, and recently managed the Westminster Bridge, in London. Most of her career has been spent working on the construction of large post-tensioned concrete viaducts. Louise also featured in the October Issue of Community Energy News as she is a director of Highlands and Islands Community Energy Company. In May 2006 Ormlie Community Energy project received a grant from CASE of £38,000 and has previously received funding of £22,000 from the Energy Saving Trust
Caithness Field Club - 1991 Bulletin
As we move onwards in the Caithness Field Club Bulletins we now publish 1991. thanks again to Janet Mackenzie of Caithness field Club for preparing the text and images for the web pages. Included in this bulleting are the following articles - Hang the Kaiser - Cashmere Goats - A Venture For The Highlands
The Blackbird - The Passage Grave Cemeteries Of County Meath - The Baligill Outlier
The Old Red Sandstone Of Shetland.
We still have three years to go and one or two parts of others before we complete the series that began in 1973. See all the bulletins in The Bulletin Index Caithness Field Club runs winter and summer programmes and its walks and talks are open to everyone. See the current Winter Programme
15 November 2006
Gibson praises Network rail speedy opening of Far North Rail Line Highlands and Islands
SNP MSP Rob Gibson has praised the work carried out to reopen the Far North Rail Line and is confident that the Wick line will be opened as soon as possible. Mr Gibson was speaking after it was announced that Far North Line was to reopen after last months floods. Rob said the work teams had done a magnificent job...."The engineers had to deal with 104 separate incidents along the line and have done so in lightening quick time. They are a credit to themselves and Network rail." Despite the reopening of the line Wick is still cut off due to the destruction of Watten bridge. Mr Gibson said...."The situation is not ideal however I have every faith that Network rail engineers and work teams will be able to rectify the problem with Watten Bridge sooner rather than later. They have been hampered from doing so because the area is waterlogged.
Caithness Men Head For Iraq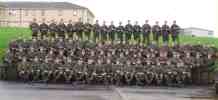 Caithness members of the TA joined Alemein company having received training on Op Telic 9
TA Index
CVS Small Grants Scheme For Caithness And Sutherland
As a partnership initiative, Caithness Voluntary Group (CVG), Voluntary Groups East Sutherland (VGES) and CVS North have secured funding from Caithness and Sutherland Enterprise, which will be used to make Small Grant Awards to community groups in Caithness and Sutherland. This pilot scheme will run for one year commencing on 1st October, 2006. Funding assistance is available to formally-constituted voluntary groups whose membership is open to the whole community. Assistance is discretionary and the level of assistance will be assessed according to the nature and merit of each project. Grants may be available up to £1,000 towards training, or up to £1,500 towards capital costs or other discretionary projects.
Highland Wind Farms As At October 2006
Find the list in the wind farms section - near the top right.
14 November 2006
Caithness Community Awards 2006 Nomination Form
Is there someone in your community that you think should get recognition for what they do? then maybe you should nominate them for this award.
New Santa's Grotto For Wick Christmas Lights Switch On
Saturday 25 November 2.00pm Onwards
Wick Christmas Lights Committee are hosting the Annual Fun Day 0n 25th November. The Christmas tree will be switch on that day after an Umbrella Parade from the Police Station to Market Square. When the parade arrives at the Square the Salvation Army Band will be there for some carol singing around the Christmas tree. This will be followed by a presentation of prizes for the best umbrella and the Christmas Lights committee will also draw their Hamper Raffle. As from 2.00pm there will be stalls in the Square ( mulled wine, soup, sandwiches, bottle stall, toy tombola, face painting, baking and many more. A merry-go-round will also be there for the kids. Santa will be there in a brand New Grotto this year after some hard work by the committee. Get your Christmas event on by sending details to bill@caithness.org and enter it yourself in the What's On
DFR (Dounreay Fast Reactor) Breeder Builds International Links

Following the installation of the 25 tonne crane that is now impressively taking centre stage high over the partially clad building, the interior construction work is rapidly progressing and the layout of the pioneering plant to remove the breeder elements from DFR is beginning to take shape. A site inspector and an assessor from the Nuclear Installations Inspectorate (NII) have recently accompanied members of the project team to the offices of SGN in Cherbourg, the French company appointed to design, manufacture and install the process cell. This is the cell and associated equipment responsible for dismantling the breeder elements by removing the cladding and exposing the uranium slugs in preparation for packaging into 500 litre drums ready for storage.
Wick Accordion And Fiddle Club - A Sample Report - Vote For Them
Take look at sample club report and then think about voting for them in the Scottish Traditional Music Awards. Click the link in the section to go to the voting.
Jobs At Laurandy Day Care Centre - Wick
Laurandy Day Care Centre is one of the many voluntary groups that hire staff in Caithness and they are currently recruiting an admin and day care person as well as for relief staff. check out these and other posts in the Jobs Section Advertising in the Caithness.org Jobs section if FREE and Caithness and Sutherland based employers can be set up to place their own ads any time 24 hours a day.
A Joint Letter From Maureen MacMillan MSP and Peter Peacock MSP
HOUSING STOCK TRANSFER: USE YOUR VOTE


Votes Must Be In By 21st November
As Regional MSPs for the Highlands & Islands, we are contacted regularly by council tenants who are concerned over the length of time they must wait for repairs, the difficulties they face in getting the right type of house in the right area, or the level of rent they pay. We have also been asked by many tenants about our position on whether Highland Council tenants should vote to transfer their tenancy to Highland Housing Association in the current ballot on housing stock transfer. Having made numerous representations to the Housing Department on behalf of constituents over the years, we are acutely aware that Highland Council's financial constraints make it unable to deliver the standard of service which tenants want and deserve. The fact is that new and substantial investment is badly needed to improve our housing stock. There are few issues more important for your quality of life than housing. It is therefore extremely important that you use your vote in the current stock transfer ballot.
Peter Peacock Resigns As Education Minister For Health Reasons
Peter Peacock MSP has today resigned as education minister for health reasons but is understood to be continuing as an MSP
South East Caithness Development Group - ANNUAL GENERAL MEETING
Tuesday 12th December 2006 - 7.30pm - Dunbeath Community Centre
We have to work together to get as much as possible for our area out of the Initiative at the Edge programme and I encourage people to come out to the Annual General Meeting on the Tuesday 12th December 2006 at 7.30pm in Dunbeath Community Centre to make sure there is strong local input for current and future projects.
Iain Sutherland From Wick Received An MBE For Services To Heritage

One of the most well known faces and voices in Wick recently received his MBE from the Lord Lieutenant Anne Dunnet. About 100 people crowded into the Committee Room Of wick Town Hall for the ceremony. As Iain himself said if all of his huge extended family had come they would have needed the Assembly Rooms and Thurso Toon Hall for the overflow. The MBE was for services to local heritage and the list of projects over many years is huge including the Wick Society/Wick Heritage Centre, Whaligoe Steps, Trinkie, North Baths, Archaeology projects. Along the way Iain has shown huge tenacity in persuading others to join him on an adhoc basis as well in as in committees. Over the years he has produced several books and pamphlets on local history and has given many talks. He has appeared on television and radio programmes talking about Wick and Caithness. He is an expert on many local topics including wick harbour and the fishing industry. The assembled audience included representatives from many groups and organisations as well as relatives. We add our own congratulations once again to this dynamo of Caithness Heritage over several decades.
Iain Sutherland At Caithness Family History Society - Friends Of The Trinkie and North Baths
Whaligoe Steps restored over many years by Iain and Friends
13 November 2006
Tesco Fuel Station Opens Two Weeks Early And Reduces Local Petrol Price To 87.9p Per Litre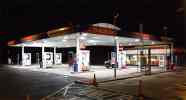 Tesco wasted no time in taking on the petrol prices locally by opening today at 2 pence lower than any local garage price in Wick. The petrol station has opened two weeks ahead of the expected opening date for the main store. The petrol station has small shop and was fully stocked with newspapers, sandwiches, sweets, drinks and much more. Tesco Club Points plus green points are being awarded on sales of fuel.

Caithness Volunteers Help Rare Scottish Primrose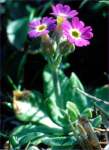 Caithness Countryside Volunteers met on Sunday 12th November, 2006 to help improve conditions for an area of ground where the tiny Scottish primrose Primula scotica grows. This beautiful, small purple primrose can only be found in the very north of Scotland and is under threat of extinction because of climate change.

Vote for Wick Fiddle And Accordion Club In the Scottish Traditional Music Awards
Wick Fiddle And Accordion Club have made it to the last four in their category and you can vote for them online if you would like to see them win their category.
£60,000 OVERHAUL FOR CAITHNESS WATER MAINS
Three Caithness communities, whose elderly water mains have deteriorated, causing bursts and supply interruptions, have been targeted for investment by Scottish Water. Work is getting underway this week (w/b 13 Nov) in Halkirk. 180 metres of pipe in the Sinclair Lane area is to be replaced. Work is also due to get underway in the coming weeks in the Elzy Road area of Staxigoe and the Green Road area of Wick where several hundred metres of pipe is earmarked for replacement. Andy Barnett, project manager for Scottish Water Solutions, said: "Together these projects are worth about £60,000 - a substantial investment which will benefit customers in these areas. The existing mains are thought to be up to 60 years old and are made from a mixture of cast iron, cement and plastic. The new pipes are made from more durable material and will serve these communities well for many years to come."
12 November 2006
The Holly And The Ivy - November 2006

Annette Stoker from Inverness entertained the Caithness Floral Art club with a demonstration entitled The Holly and the Ivy. Each arrangement contained either holly berries or a variety of ivy leaves. Her arrangements hinted at Christmas to come with baubles and tiny lights bringing seasonal touches to her display.
The club has no more meetings until March 2007. Caithness Floral Art Club Index
Pulteneytown Academy 1957

Picture sent by Andrew Mackay.
A few names remain to be added if anyone knows who they are.
Pulteneytown Academy Schooldays Photos
Main Schooldays Index
Possible Sighting Of Tanker In Trouble - "FRB Venture" In Pentland Firth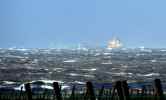 Sheila Moir at Scarfskerry took this photo yesterday that might possibly have been of the tanker FRB Venture where the tragedy happened in the very rough weather. The Pentland Firth was extremely rough and living up to its infamous reputation as can be seen in the photo. More information can be found about the incident HERE
Latest Newsletter From South School, Wick
Remembrance In Caithness
Corseback War Memorial


Wick Wick Cemetery Ackergill War Memorial Lybster




11 November 2006
Caithness Field Club Dinner

Caithness Field Club members met for their annual dinner at the Pentland Hotel, Thurso on Friday night. chairman Geoff Leet introduced Lord Lieutenant Anne Dunnet as the guest speaker.
Caithness Field Club Index
Wick Traditional Music Workshop Today - Ready For A Concert Tonight In Mackays Hotel

Another traditional music workshop run by Gordon Gunn and the members of "Session A9" today was in full swing this afternoon at Wick High School. You can hear the results and some music from Session A9 tonight in Mackays Hotel, Wick. Some of the participants have been at a number of the workshops since they began. The concerts from the workshops are of a high standard and make for an enjoyable night out so head on over this evening for night of traditional music.

Wick High School Drama Club In Frankenstein's Guests

On Friday 10 November Wick High Drama Club entertained family and friends with their production of Frankenstein's Guests. The young cast, led by Out of Eden's David Hunter, have worked hard over the past few weeks and their work paid off as they amused their audience with a mixture of horror and comedy.
Christmas 2006 Section Now Open For Events, Photos And More
If you have Caithness Christmas event coming up over the next few weeks you can advertise it in the What's On completely FREE and in addition we will add it to the Christmas 2006 section. A in previous years Christmas photos as well as events will appear in coming weeks. Send in items for the Caithness Christmas pages to bill@caithness.org
9 November 2006
100th Home Linked To Wick's New Heating System


Isobel Farquhar at Shillinghill, Wick became the 100th householder to be linked to the Caithness Heat and Power scheme gradually linking homes in the Pultneytown area. Initially the heat sources is being provided by the Old Pulteney Distillery that is a partner in the scheme. This has enabled the homes to be linked up in time for the current winter whilst the new boiler house is under construction at the back of the distillery. Almost 250 people have now signed up for the new heating providing unlimited heat and hot water for fixed price each week. Wood will be the heating source used in the new boiler and a state of the art gasifier will be used to turn wood chip into a gas before burning. The new system will also sell power to the national grid
Caithness Partnership - The November eBulletin
Inside this issue: - Wellbeing Alliance Partners rethink community planning - 2 more of Scotland's most deprived areas identified in Caithness - Caithness Community Council Elections - HIE Annual Report 2005-2006 - Highland Council Beyond 2007 - DEFRA response to CoRWM recommendations - Waterwatch Scotland - Implications of new fire safety law - NDA Socio-economic policy consultation - SEPA's new flood map - Funding and Awards - Caithness & Sutherland pilot Small Grants Scheme - Big Lottery Fund in Scotland - BBC Breathing Spaces - Scotland unLTD - The National eWell-Being Awards - Events
Friends Of the Far North Line - November 2006 Update
The Friends of the Far North Line have been busy recently responding to important policy documents relating to rail in the Highlands. The Room for Growth reports were commissioned by HIE and carried out by consultants Scott Wilson and Halcrow. They concentrated on Highland lines evaluating the benefits of improvements that could be made to the rail service. The Rail Utilisation Strategy was carried out by Network Rail and specifically covered the lines east and south of Inverness with little reference to the north line. We are holding our AGM in the Marine Hotel, Brora on 25 November starting at 14.15 with open presentations from Bill Reeve, Transport Scotland and Frank Roach, Development Manager, Highland Rail Partnership.
Free Talks And Workshops At Dunbeath
A series of talks and workshops are planned at the Dunbeath Surgery. They are putting on free workshops on nutrition, health eating, local produce and healthy eating, along with talks on homeopathy, hypnosis etc. All are free, and as usual demand attendance to get them up and running. The talks and workshops are open to anyone and not restricted to people in the Dunbeath area.
Convener Seeks Executive Help with Council Flood Bill
The Convener of The Highland Council, Councillor Alison Magee, has written to First Minister, Jack McConnell, seeking help from the Scottish Executive in meeting the bill for the recent flood damage in the Highlands. Councillor Magee said initial estimates suggest the Council will need to find in excess of £4 million capital funding simply to reinstate the damaged roads infrastructure. Substantially more would be required if the Council was to make preventative improvements. The Council was also anticipating additional costs of approximately £500,000 associated with damage to property. She first raised the issue with the First Minister at the Highlands and Islands Convention on Monday 30 October at Forres.
Ex Caithness Writer Colin Macdonald's Latest TV Film
Colin Macdonald was brought up in Caithness and Sutherland and has growing list of successful radio plays, television and films to his credit. His latest is a 90-minute film "Blue Murder" starring Caroline Quentin that goes out on Friday 10th November at 9pm on ITV1. It's called "In Deep" and was filmed in Manchester and Liverpool. Caroline Quentin plays DCI Janine Lewis, head of a murder squad. It's a story of revenge and murder with a twist in the tale.
Reach Exploration To Test Drill For Oil Onshore In Caithness

At a recent meeting of the Clyth Latheron and Lybster Community Council two representatives of Reach Exploration, Mr Miles Newman and Mr Phil Mason, addressed the meeting as to the future plans of the company's drilling and testing for oil to the immediate south west of Lybster. The company concentrates on what is considered to be the best places to drill but with a success rate of only one in three and only 50% of the one producing quantities of commercial value it is very much a high risk business.
8 November 2006
UKAEA Competitors Gathering -
Serco-led consortium to support the UK clean-up programme - Construction & Maintenance
Serco, Bechtel and BWXT have joined forces in a consortium that will possibly be one of the UKAEA's biggest competitors to mange and run sites controlled by the Nuclear Decommissioning Authority.
7 November 2006
Book Tickets For Sleeping Beauty In Thurso Early

The Pantomime runs at Thurso High School from Tuesday 12th to Saturday 16th December starting at 7:30pm each evening and with a Matinee performance at 2:00pm on the Saturday afternoon. Tickets are priced at £7.00 7 £5.00 (Concessions) and can be booked through MacBeath Jewellers, Traill Street, Thurso from 21st November. Block bookings for schools, clubs and organisations are still being taken; call Susan on 01847-892634 for a booking form. Remember, there's no Eden Court Pantomime this year so demand is likely to be high. Don't leave it too late as it may not be possible to take large bookings after 21st November.
Community Council Elections In Caithness - Closing Date For Nominations 9 November
Have you been thinking about standing for a Community Council In Caithness?
Community council elections are going on in Caithness at the moment, that the closing date for nominations to the community council elections in Caithness is 4pm on Thursday 9 November to the Area Manager's Office in Wick. Nomination papers are available in the HC Service Points or by phoning 01955 607791. See a list of all Highland Community Councils Community Councils may play an increased role in the new Ward Forums after the May elections in 2007.
Over 200 Properties For Sale Or Rent Currently On Caithness.org
New properties are being added regularly to the property pages on Caithness.org. The ads in the property section are still FREE of charge so if you are thinking of selling or renting then this is the place to do it. Caithness.org has very large and still growing audience and the web sites are top in the major search engines for Caithness searches.
Gigantic Sale of Work & Fun Day - Canisbay Village Hall
Saturday 11th November 2006 at 2.00 p.m
Come along and meet your favourite chartoon characters. Mickey & Minnie Mouse will open the sale. Postman Pat will also be there with his van and Jess the Cat. You can also meet Crusty the Clown, Marge Simpson & others. There is a free supervised children's activity corner which will keep the kids entertained while you browse around the various stalls. There will be all the usual stall including Chocolate Stall, Christmas Stall, Face Painting, Baking Stall, Produce Stall, Tea's, Brick a Brac and lots of collectable items on sale. Admission Free. All proceeds to Canisbay & Dunnet Daycare Centre.
Latest Newsletter From Pulteneytown Academy School, Wick
Public Participation In Options For Dounreay Site End State
Options for the Dounreay site end state are the subject of a public consultation announced today. While a final decision on the future use of the land does not need to be made for a number of years community views are being sought now to allow the Nuclear Decommissioning Authority (NDA) and its contractor, UKAEA, to finalise their plans for decommissioning the site with greater certainty. The end state is the physical condition at the point when the Nuclear Decommissioning Authority (NDA) has finished its work.
Martina Cross 2007 Calendar Sold Out After Appearing Here


Martina Cross fast becoming well known for her panoramic views of Caithness and Sutherland dipped her toe in the water with a calendar for 2007 with some stunning views of the area. Within hours 20 were sold and a day later they were all snapped up. So a few lucky people will have something unique to look at in 2007. Martina has been inundated with requests but feels she is too busy at present to prepare another run of the calendar for this year. She is to think about larger print run next year. Her web site is full of fantastic views of our area and well worth a browse. Buy One Here Well done Martina for creating such wonderful advert for the north of Scotland - See The Martina Cross Web Site HERE. If you want a calendar next year for 2008 get in early after we tell you orders are being taken.
New Tesco At Wick Racing Ahead As Opening Deadline Approaches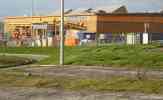 All stops are being pulled out to achieve the opening of the new Tesco store at Wick at the end of November. The site is a hive of activity seven days a week. Hidden inside the former Caithness Glass factory is much of the work from the joinery shop to the training courses for staff who will work in the new store. Already some staff have been setting up the shelving kitted out in hard hats and tackety boots for safety as the whole area is still a building site. The petrol station will probably open next week and we await an announcement regarding the actual date. Once everything is in place in the store a huge convoy of Tesco of vehicles is expected to arrive over a few days as goods are delivered to the new store. Tesco management are preparing for a huge influx of customers and as Christmas is approaching they are hiring many extra staff to cover the next few months. In addition they are sending experienced staff from other stores to help the new staff find their feet in the first few weeks. Training is ongoing at present to ensure that customers are assisted at all levels to get what they are looking for and ensure they get out of the store as fast as possible from the check-outs. With 20 check out points and three self service check out able to be manned as well as bag packers at all points if required nothing is being left to chance to try to ensure queues do not build up. Home delivery is expected to commence in the new year with deliveries initially being made for orders up to 25 miles away. The dotcom delivery service has proved highly successful in many areas of the UK.
Traditional Music Workshop and Concert in Mackays Hotel
The concert following the traditional music workshop will be at 7.30pm in MacKays Hotel, Wick on 11th Nov, featuring Session A9. Should be a great night. This is Session A9's first time in Wick having performed at Celtic Connections, Cambridge Festival, Hebridean Festival, Edinburgh Hogmanay and many others including Spain and Italy over the past year. Tickets at the door adults £6 children 16 & under £5.
there is still time to squeeze in to the Traditional Music Workshop if you are a musician and want improve your playing. See the website for the application a form www.wicktraditionalmusicworkshops.co.uk
Caithness Young Farmers Generate for Charity
Caithness District Young Farmers Clubs' are holding a Charity Generation Game on Friday 10th November in Thurso High School. The event kicks off at 7.30pm where four couples will compete to win £200 for the charity of their choice. The contestants, who are made up of local people are being kept a secret until the night, so if you want to know who's taking part you will have to go along and see for yourself! The Bruce Forsyth for the evening or perhaps Jim Davidson will be Philip Coghill so a night of laughter will be in store. Admission is £5 for adults and £2 for OAP/Child at the door. Teas will be served whilst juice and crisps will be available to buy.
6 November 2006
Marvin Andrews visit to Caithness


Professional footballer and committed Christian Marvin Andrews is to visit Wick on Tuesday the 7th of November. He will be speaking about his life, his football career and his faith in Jesus Christ at Pulteney Parish Church in Argyle Square at 7:30pm. Marvin has a great story to tell and this will be a night not to be missed. The meeting is open to the public, young and older alike. All are welcome. The tall, tough-tackling central defender has been a fans favourite at every club he's played for and has earned the respect of team mates and the media alike. His whole hearted performances have won him admiration from all supporters. The powerful Trinidad & Tobago defender started his career in Scotland with Raith Rovers back in 1997. Marvin was voted Raith Rovers "Player of the Year" in the 1999/2000 season. He signed for Livingston in Sept. 2000 and was their "Player of the Year" for the 2003/2004 season.
5 November 2006
Old Rope ? - Are You Or Your Family From Castletown?
This may seem a strange request from Castletown Heritage Society. Let me explain. In 2007 Highland Region is celebrating Year of Culture. As our contribution CHS is putting on a series of workshops on traditional skills which used to be part of village life. One of the skills is that of rope-making. We have invited an artist in rope making and basket-weaving to conduct a creative workshop using rope and basket weaving as a medium for interpreting the story of Castletown and district. We are contacting those, whose families originally came from here to ask if they might possibly send us a small length of e.g. local grasses/ straw/ leaves from your part of the world/ ribbon/ fabric/ a flag/ a message on paper/. Just enough to go in an envelope will do, and a few words of explanation would be ideal.......more
Street measures up to new record - BBC
An item about Ebenzer Place in Wick that has now been acknowledged by the Guinness Book of Records as the shortest street in the world at 6 feet nine inches beating the previous holder - 17ft Elgin Street in Bacup, Lancashire
A Unique Calendar Of Caithness And Sutherland From Martina Cross


Martina Cross has created a very unique calendar for 2007. With Caithness and Sutherland as the subject Martina has never run out of ideas and in applying her own blend of photography and artistic flair has created a calendar that shows the two counties from some unusual perspectives. This calendar only has print run of 50 so if you are looking for something that few others will have on their wall in 2007 this might be for you or a friend. Martina's panoramic views have graced the Caithness.org pages on a few occasions and they stand out as both stunning and beautiful capturing some of the landscapes and particularly the ever changing sky scenes that are never repeated although another may come close.
The Sunday Papers
Be extremely careful: I'm watching you - By Alan B'Stard - Telegraph
Caithness gets mention in this piece in the Telegraph today. We wonder if it's the growing number of CCTV cameras in Wick and Thurso that got Alan's attention.
What Scottish Sunday Papers Say From The BBC
Fireworks In Caithness


This picture from the fireworks in Thurso last night was sent in by Deborah Fermor
4 November 2006
Bonfire and Fireworks Fun In Wick And Thurso Tonight at 7.00pm
Make your choice tonight for a fireworks display and bonfire at either side of the county. In Wick the the bonfire is organised by the Pulteneytown People's Project at the Grizzly Park, past the end of Wellington Street with fireworks display and a hot dog stall with juice etc. In Thurso the Round Table have the display organised for Thurso Harbour Beach once again. Entry is FREE but you can make a donation that helps pay for next years display so put something in the tins if you see them.
Sheila Fleet Jewellery At John O'Groats Saturday & Sunday

Walter Mowat and his staff from First and Last will be at Seaview Hotel with display of the unique collections of jewellery made by Sheila Fleet from Orkney. Sheila has created a new collection based on the flower that is only found in the far north of Caithness and Sutherland in in parts of Orkney. This tiny flower is the inspiration for the new collection and it is on show this weekend only. You can see the collection and other items from First and Last on Saturday 4th November 11.00am - 6.00pm and Sunday 5th November 12 Noon - 5.00pm.
See Business Pages for Link To Sheila Fleet's Jewellery web site
3 November 2006
Halloween Photos From Staxigoe





Help Volunteering Highland By Completing A Short Survey
Volunteering Highland are doing a questionnaire about their image/services etc. The questionnaire is on our web page www.volunteeringhighland.org You do not need to be connected to volunteering to complete the survey as they are trying to see what folk know about them. If you have never heard of them that is also useful information to them. Catherine Patterson is the local rep and is based at Caithness Voluntary Group's office in Telford Street, Wick.
1 November 2006
Now's the Time To Get Those Family Portraits In Time For Christmas


John Baikie has been in demand more and more each year as Christmas approaches to take family pictures to keep and to send to family and friends. We can all take snaps but they rarely compare to professionally taken photograph. This year John Baikie is setting up in Murkle Hall on three dates - 5th - 12th and 19th November. Give him a call and you can then head over to get portraits ready in time for Christmas.
Wick Committee Of MacMillan Cancer Support Say Thanks After Raising £3351
The Wick Committee of MacMillan Cancer Support wish to thank everyone who supported their recent fundraising event. A special thank-you to the Co-op for allowing the Committee to sell their raffle tickets, to the Francis Street Club for helping to make the Prize Bingo the success it was and to all those who kindly donated prizes, bottles and baking. Thanks to your continuing generosity we raised the magnificent sum of £3,351.40. This money will go towards supporting the Macmillan Nurse, the Carers and the service they provide in the County.
It's not just Guy Fawkes bonfires that light up November in the far North!


Saturday 4th November 2006
Scotia Review and Dunbeath Preservation Trust have joined forces for this year's 'Light in the North' celebration of the life and work of Dunbeath-born novelist Neil M. Gunn, whose birth-date (8th November) is the reason for the timing of the festival. As well as Dairmid Gunn (Neil's nephew) and Kevin Crowe looking at two re-publications of Gunn's novels 'The Green Isle of the Great Deep' and 'The Shadow', the day will include a Story-telling with Bob Pegg in the fantastically atmospheric Salmon Bothy down at Dunbeath Harbour (it's got a stove, and lamps rather than electric light!). A ceilidh in Dunbeath Heritage Centre will include more from Bob Pegg, music from Chris & Peter Nichol, poetry from Donald Mackay and George Gunn, clarsach from Jennifer Ross, readings by members of the Scotia Review Writing Group and more!
Tesco Hiring Extra Staff - Temporary Positions For First Three Months
Tesco is preparing to deal with very high numbers of customers in the first few months by hiring extra temporary staff. They are currently advertising for full and part time temporary positions in the store with contracts of 6 to 12 weeks. These jobs could suit folk who want to save for Christmas, holiday or just need extra money for anything at all. Tesco are also recruiting again for Part-time permanent positions
So whether you want temporary of permanent positions check it out.
Tesco Petrol Sales Expected To Begin Two Weeks Ahead Of Main Store Opening In Wick
With work racing ahead on all fronts Tesco are expecting to be in a position to begin sales of fuel at their new petrol station two weeks ahead of the main store opening.
Archives From Front Page
Front Page Headlines Archive Index From 2000 Onwards